STILLWATER, Minn. - The Stillwater Lift Bridge reopened early Wednesday morning, following hours of being stuck in the up position after a power outage.
MnDOT Spokesperson Kevin Gutknecht says the historic structure reopened around 4:30 a.m., just in time for the morning rush hour.
A malfunction in an electrical meter socket that monitors power failed at 12:05 p.m. Tuesday and caused the bridge to stop about 30 feet above the water, 3/4 of the way up. The bridge lift function again stalled just before 8:30 p.m., about halfway up, as crews performed tests after the electric meter socket was repaired. Workers had to be lowered from the lift span by bucket truck.
The repairs completed to reopen the bridge were only temporary: MnDOT will shut down the Stillwater Lift Bridge again at 10 p.m. Wednesday night so crews can perform a longer-term fix on the electrical cable. It will remain closed until 6 a.m. Thursday, If bad weather intruders the repairs will be pushed back to Thursday night/Friday morning.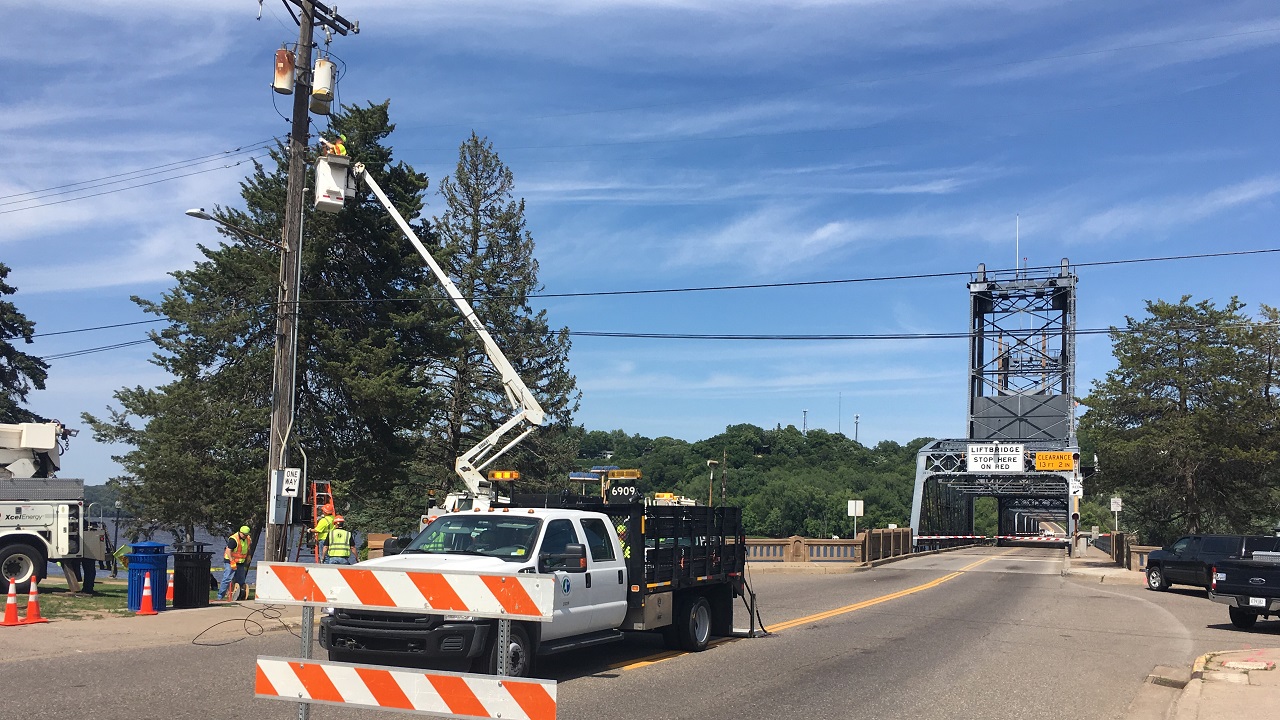 Studies show an average of 14,000 vehicles cross the old bridge every day. That will change when the Stillwater Crossing project winds up later this summer, allowing motorists to choose a faster, more dependable way to cross the St. Croix River.