MAPLE GROVE, Minn. - Two teens are recovering after they were struck while navigating a crosswalk in Maple Grove Monday morning.
Police say the young men, ages 15 and 16, were crossing near the intersection of 94th and Fernbrook Lane around 7:15 a.m. when they were hit by a passing vehicle. The two victims were in the crosswalk when they were struck.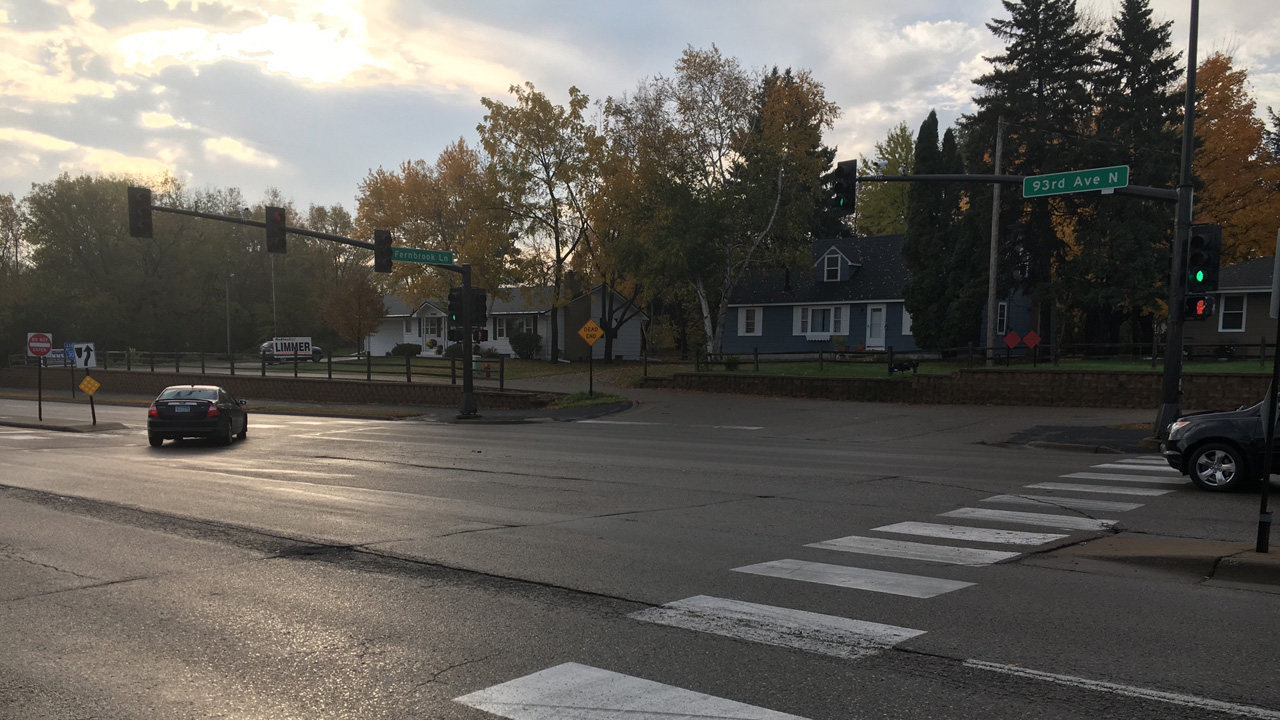 The 16-year-old was transported to North Memorial hospital and is reported as responsive, while the 15-year-old was treated at the scene and released. The driver of the vehicle was not injured. At this point it is unclear if he or she will face charges in connection with the incident.
The crosswalk where the incident occurred is about half a mile from Maple Grove Senior High School, and a district spokesperson confirms that the hospitalized teen is a student there. "We know that the injured pedestrian was a Maple Grove Senior High student but we cannot confirm any details about the student," reads a news release sent to KARE 11. "Our focus is on supporting the injured student and the student's family, as well as all Maple Grove Senior High students and staff who are concerned about their school family member."
Investigators do say that alcohol or drugs do not appear to be a factor.