BLOOMINGTON, Minn. - The State Patrol says a driver is likely to face criminal charges after crashing into a pair of MnDOT trucks on Highway 77 in Bloomington early Thursday.
Crews were working to repair a guardrail along Highway 77 near Old Shakopee Road around 2:25 a.m. when the incident occurred. Minnesota State Patrol spokesperson Lt. Tiffani Nielson says the driver of the vehicle that hit the trucks ended up trapped in the badly damaged vehicle and had to be cut out. He was taken to Hennepin County Medical Center with serious injuries.
Passengers inside that vehicle suffered minor injuries.
Nielson said the driver's blood was drawn and tested after the patrol got a search warrant, and it is likely he will be charged with criminal vehicular operation and DWI.
MnDOT spokesperson Kevin Gutknecht tells KARE 11 that crew members were outside their trucks at the time they were struck, and fortunately, none of the workers was injured, largely due to a safety device called a truck-mounted attenuator. In layman's terms, it is a framed structure with a cushion that attaches to the back of a dump truck and absorbs energy from a crash, protecting vehicles and the people working in and around them.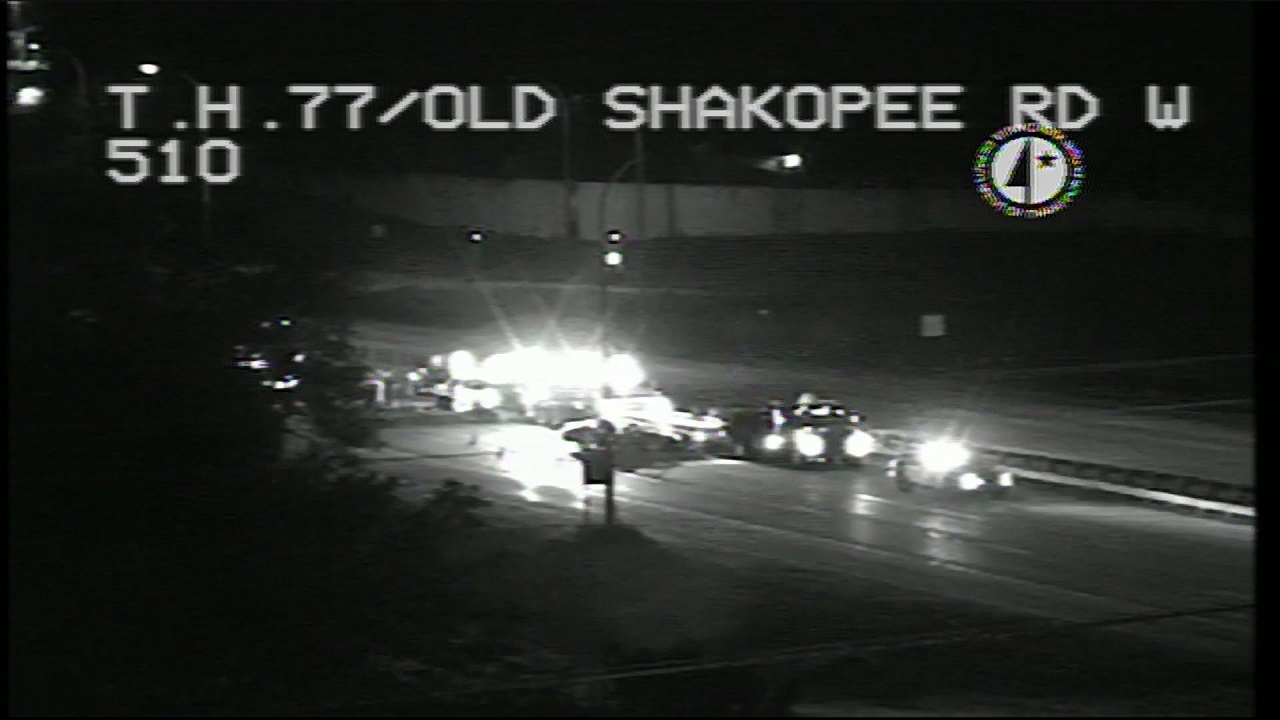 Gutknecht says the approaching vehicle crashed directly into the back of the safety truck, and that is largely why the 10 MnDOT workers on scene emerged from the incident unscathed.
All lanes of Highway 77 were reopened just before 5 a.m. after accident reconstruction and cleanup were completed.