ARDEN HILLS, Minn - Morning rush hour was a nightmare for thousands of motorists after a semi-truck hauling live turkeys rolled on a busy ramp to I-35W in the north metro early Tuesday.
MnDOT spokesman Kevin Gutknecht says it happened around 3 a.m. as the driver navigated the ramp from eastbound I-694 to northbound I-35W. Crews immediately shut down the ramp and began detouring traffic onto eastbound 694.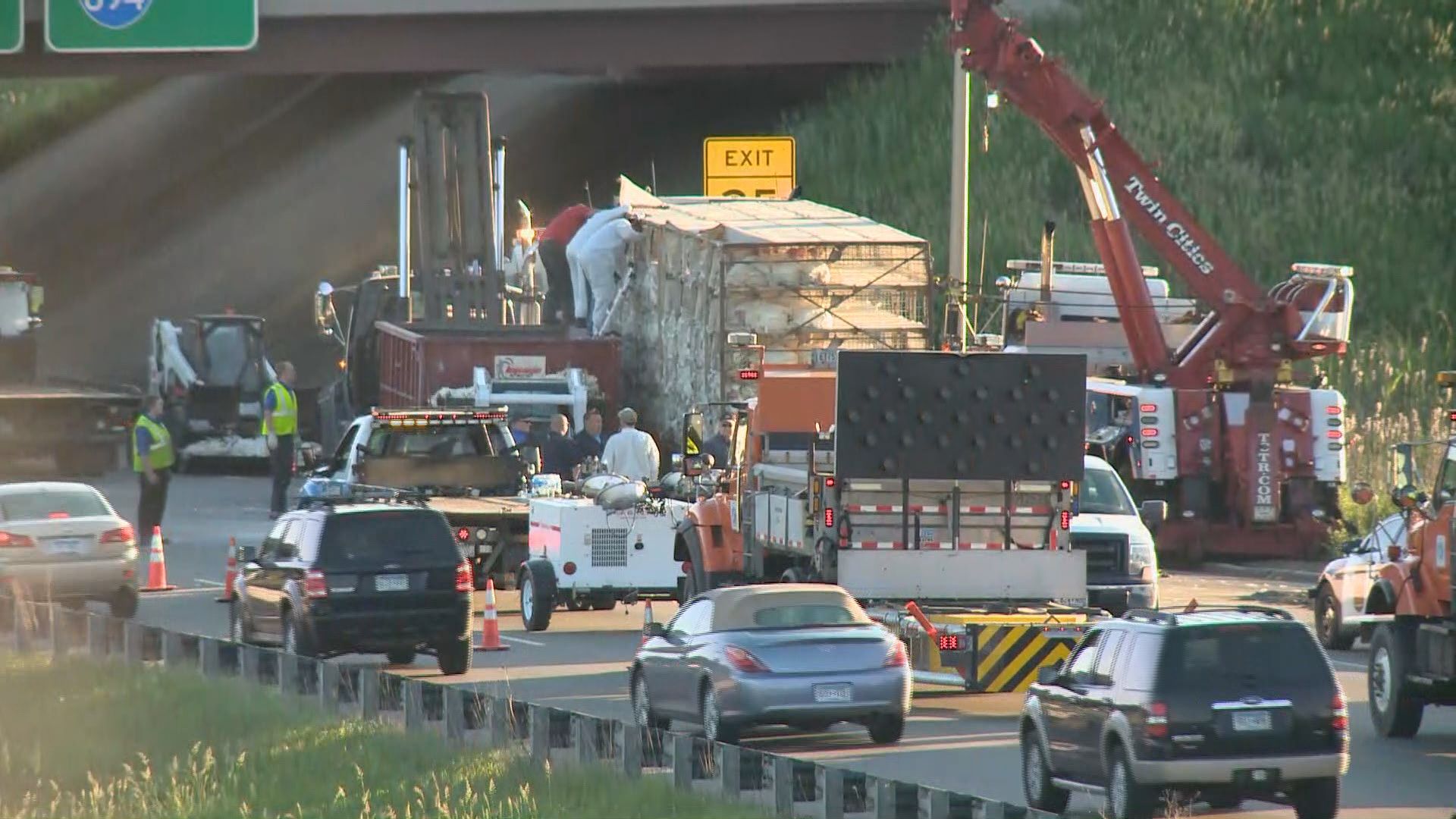 One lane of the highway was reopened around 6 a.m., but MnDOT cameras showed significant backups on the system up until just after 7 a.m., when all lanes of northbound I-35W and the ramp were completely reopened.
At this point there is no word on how many turkeys were lost in the incident.