SABA, Caribbean -- Melissa Wicker moved to the small island of Saba in May to teach a youth arts program.
Now, she's in the middle of Hurricane Irma, one of the most powerful storms ever recorded.
The East Bethel-native spoke with KARE 11 Meteorologist Sven Sundgaard by phone Tuesday. She told him that she is staying with friends. They boarded up the concrete home they're staying in on the mountainous island.
Saba is near the islands of St. Maarten and Puerto Rico. Wicker said that Saba relies heavily on St. Maarten for food and other supplies.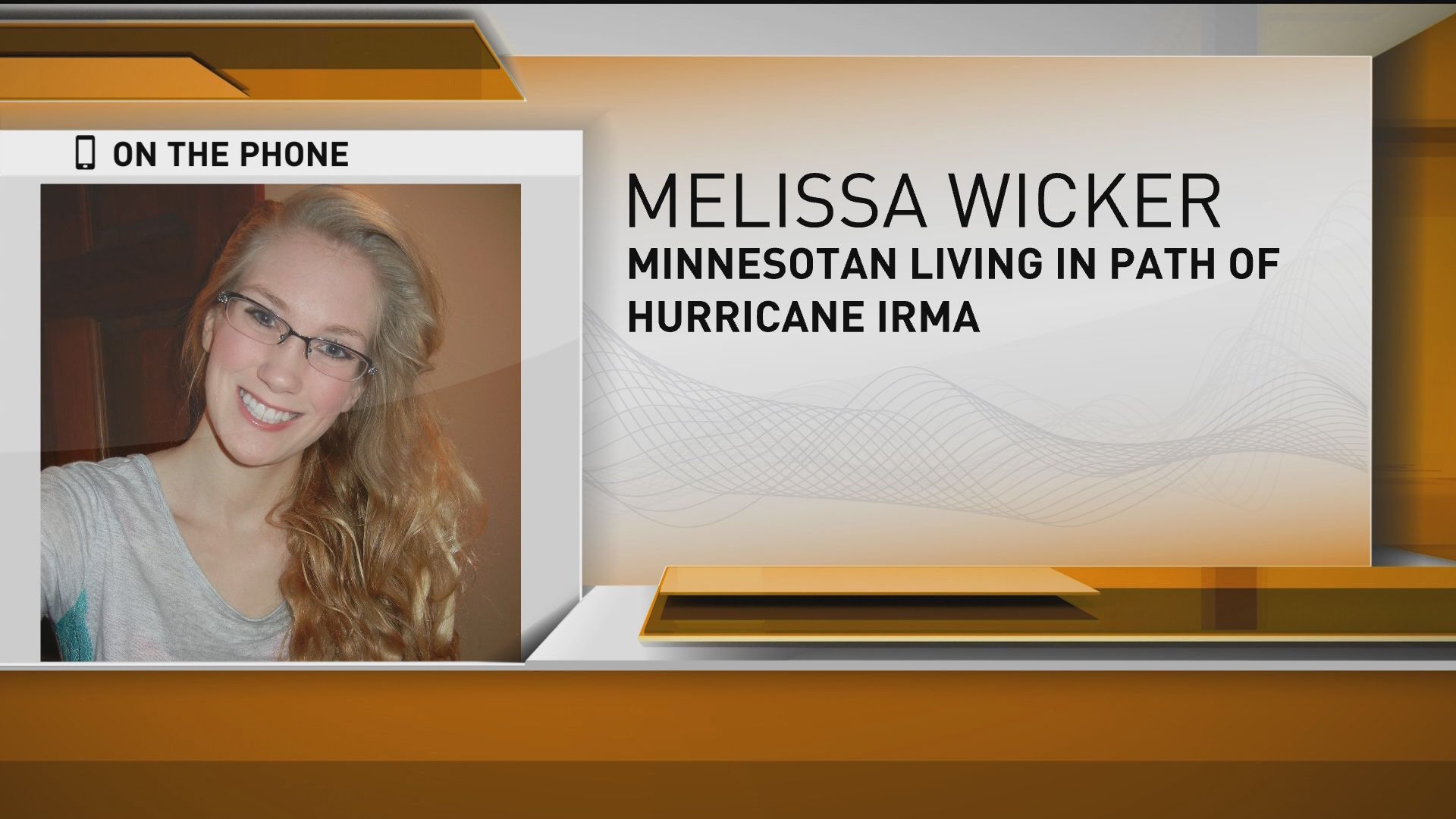 "If St. Maarten gets just decimated we're in trouble, but everyone is stocked up. We've got everything we need for days. People are prepared for this," said Wicker.
Wicker says she expects to be without power and cell phone service for days. She said the island notified people that it was shutting off power before the storm to try and reduce the risk of electrical fires.