A.J. Lagoe joined KARE 11 to help launch the investigative team in June of 2014.
Stories that make our community a little bit better place to live are his passion.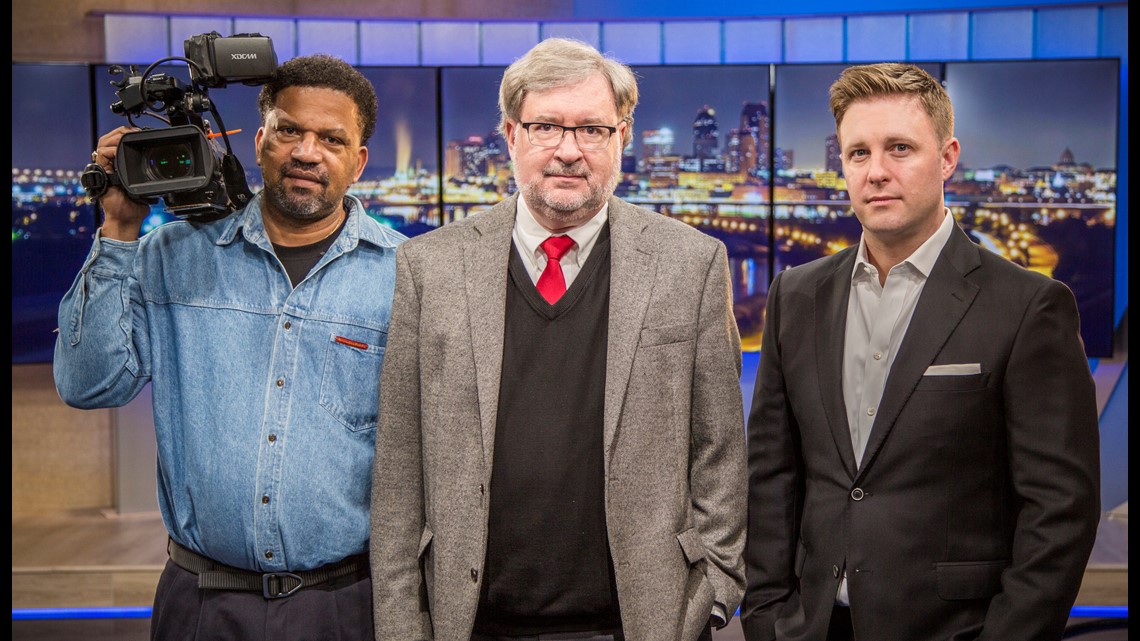 During his time at KARE, A.J.'s reporting has led to criminal convictions for embezzling taxpayer money, exposed loopholes in the law allowing sex offenders to drive school buses, sparked numerous Congressional and state legislative hearings, prompted new federal and state laws, and launched multiple Attorney General and Inspector General investigations.
In 2018, the National Commander of the American Legion presented A.J. and the KARE 11 investigative team with their national Fourth Estate Award for comprehensive investigations of Veterans' issues.
A.J.'s investigation Double Billing the Badge exposed how nearly every law enforcement agency in Minnesota had been ripped off for years on their purchase of squad cars in a sophisticated double billing scheme. That investigation led to a criminal swindling conviction and more than a million dollars being refunded.
That reporting helped earn A.J. his first Alfred I. duPont-Columbia University Award – often referred to as the Pulitzer Prize for broadcasters.
A.J. and the investigative team won a 2nd Alfred I. duPont-Columbia University Award in 2020 for a series of investigations that led to the refund of more than half a billion dollars to veterans nationwide and exposed racial inequities in the VA organ transplant program.
His stories have earned him many of journalism's other highest honors, including The George Polk, IRE, and Sigma Delta Chi Awards.
He's also received dozens of National Headliners, Emmys, and Edward R. Murrow Awards.
In 2012, A.J. was a finalist for the Livingston Award which recognizes the best journalist in the country under the age of 35.
A.J. began his journalism career as a radio reporter for WSYR in Syracuse, N.Y. From there he jumped to TV at WSTM also in Syracuse and later moved to WRIC in Richmond, Virginia.
He joined KARE after more than a decade working in Virginia.
A.J. has a broadcast journalism degree from Syracuse University and still closely follows the Orangemen. In his spare time, he enjoys traveling the globe (if you've got a while ask him for the list of countries he's visited). He loves being outdoors and is an avid hunter.
If you want to blow the whistle on government waste and corruption, or have the inside scoop on illegal or unethical activity, contact Investigative Reporter A.J. Lagoe. You can email him at ajlagoe@kare11.com or follow and interact with him on Facebook or Twitter.