Minnesota singer-songwriter Ber needs to get something off her chest
Berit Dybing — aka Ber — is getting ready for her first headlining tour in support of her new record, "Halfway," with a stop at Minneapolis' 7th Street Entry.
Sawyer Brice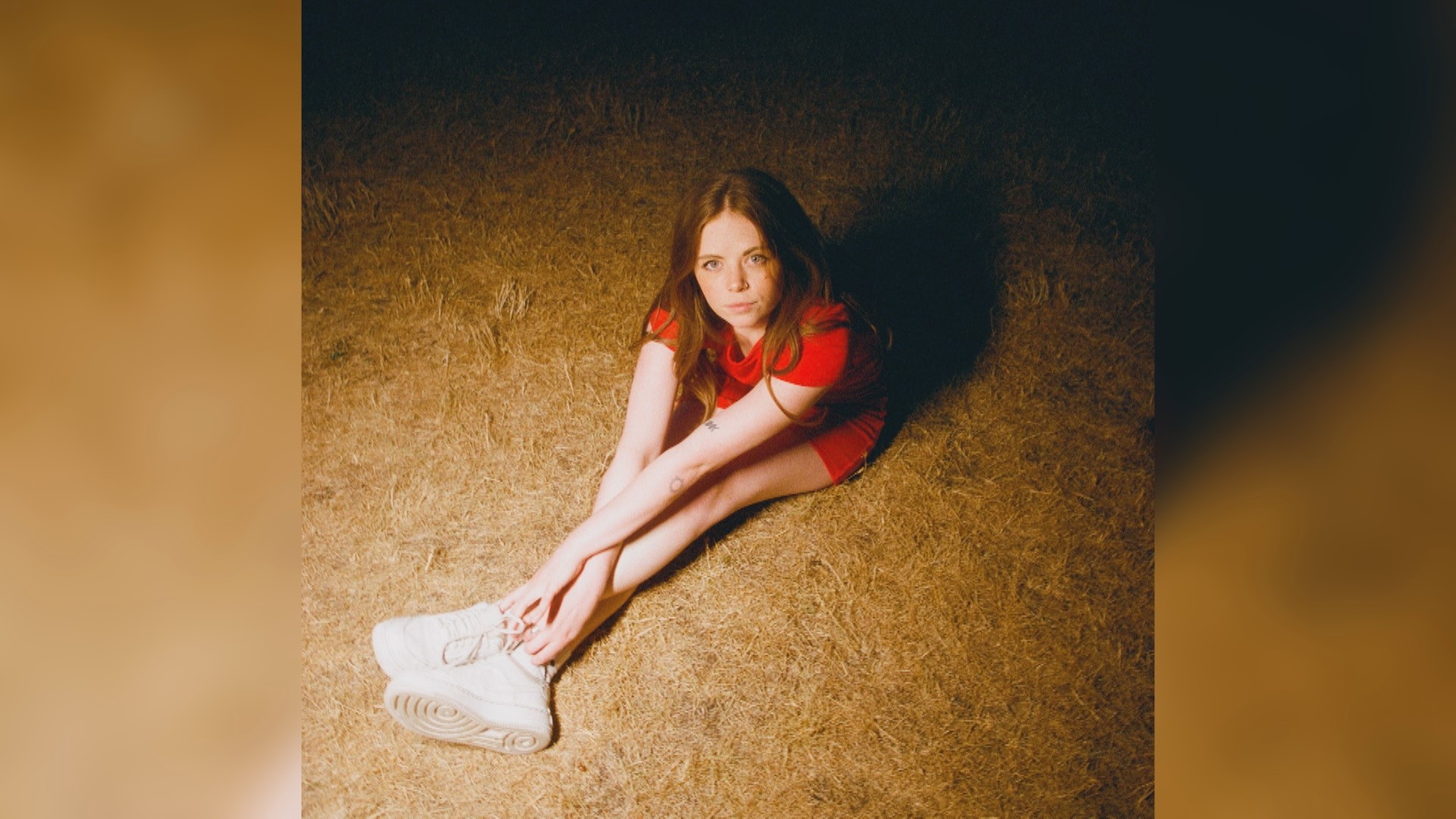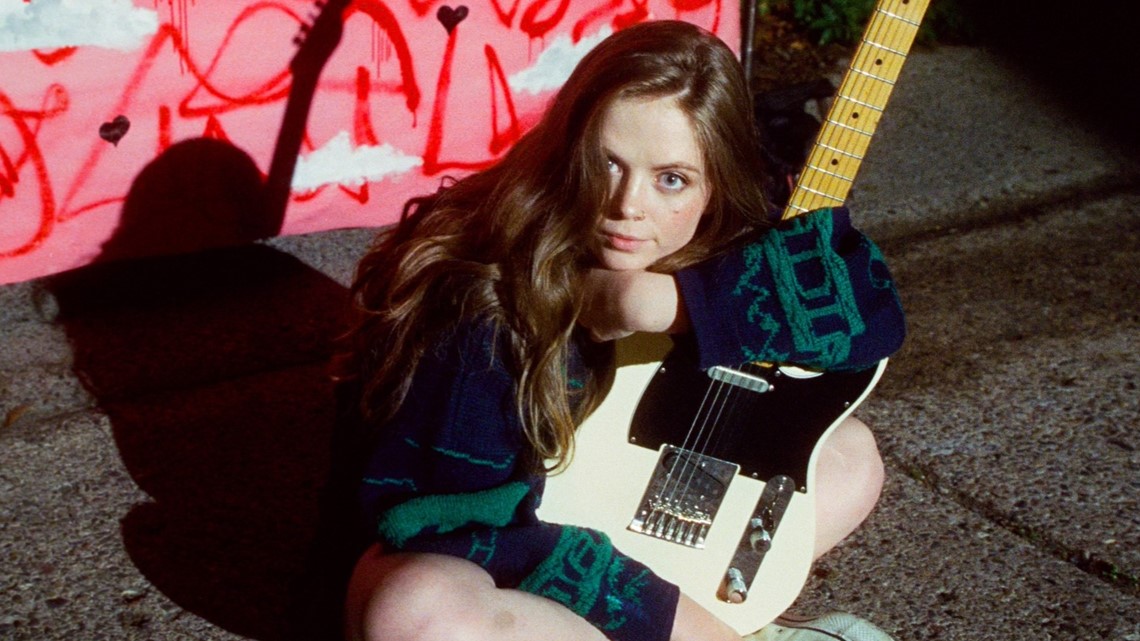 a kick in the face
:
Ber's never been to the State Fair.
Berit Dybing — aka Ber — is getting comfortable in her Minnesotan skin again after coming back from a years-long stint studying and playing music overseas.
"I felt this weird wave of imposter syndrome sort of follow me because here it was 'home' and I was supposed to feel like it was 'home,'" she said. "But it was really cold, and there was a pandemic…and I was also heartbroken."
Ber, a Bemidji High School graduate, set out on an educational foray into Norway after graduation, studying abroad at Trøndertun Folk High School in Trondheim. At school, she focused on jazz — a detour from her first love of musical theater — and started her first indie-folk band, made up of herself and three other students.
"I wanted to take a gap year really bad, so I sort of put everything on pause and moved to Norway," she said.
From there, Ber auditioned for, and "without ever stepping foot in England," landed a spot and a scholarship at the Leeds College of Music. She moved to the UK with six others, including her bandmate and boyfriend at the time, but soon learned her status as an international student presented the perfect storm of factors that essentially prohibited her from performing her music in public.
"I just practiced a lot, and I think it boils down to — I was having so much fun — but I really realized that if I didn't try it [the program] right now, I would regret it probably for the rest of my life."
"That kick in the face was sort of what got me into writing, and I'm so glad that that's what happened," she added.
Three years and a near-complete college degree later, Ber was there with all of us when COVID-19 appeared.
"My last semester was on Zoom. It made me feel a little defeated with it."
And then in December 2020, she was "literally kicked out of the country" when her visa expired. So, having spent the majority of early pandemic lockdowns in various living arrangements in the UK — not to mention the simple fact that she "knew she didn't really have a choice" — Ber, just like that, caught a flight home.
"Then…yeah. I moved back home to Minnesota and everything kind of, sort of, changed."
Halfway over it
: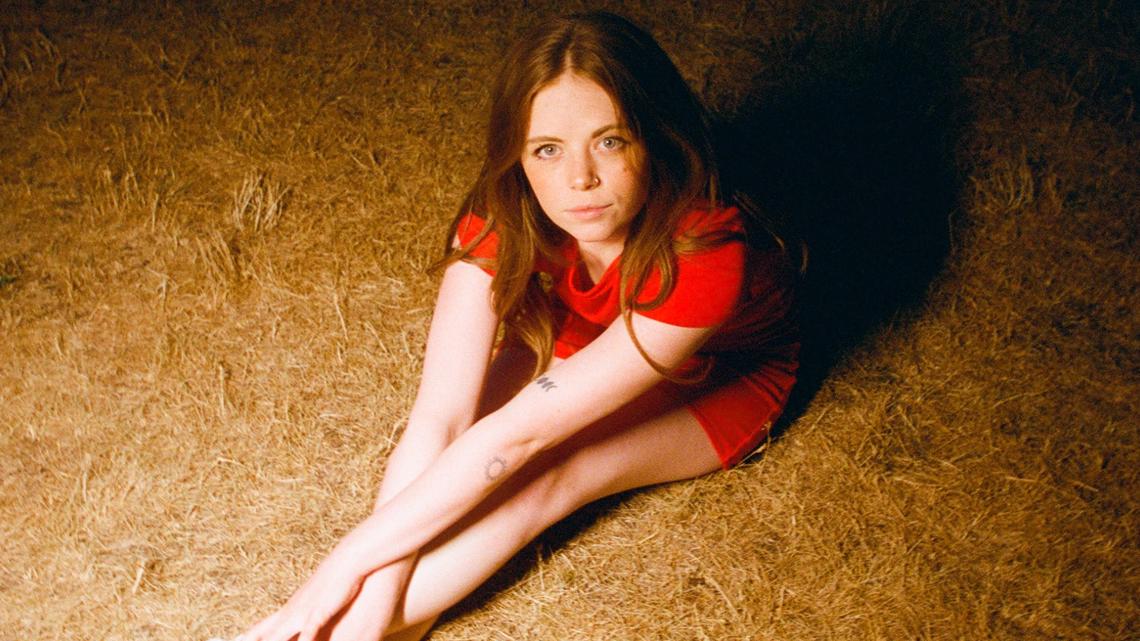 Now, the 24-year-old is embarking on her next journey, releasing a new EP — "Halfway" — on Feb. 17, and setting out on her first headlining tour this spring with dates in the U.S., Canada and Europe.
But despite her upcoming international tour, over 1.7 million monthly Spotify listeners, more than 73,000 followers on TikTok and regular play on the radio here and abroad, Ber admits she struggled to gain footing right away in her new surroundings and blooming career. She says she credits her manager with giving her the confidence to put herself out there.
"We started a little trial period and it was the best thing I could have ever asked for," Ber said. "He told me, 'You're gonna be an artist.' But he knew that way longer — way before I did."
Still in the lonely throes of the pandemic — and a particularly painful breakup — Ber says the new EP was named for the "gray space" she was sitting in at the time. It was late last fall she wrote the EP's title track, "Halfway," which she said painted a picture of where the rest of the project would go.
"I remember saying to my friends, 'I feel like I'm finally, like, over the hump, guys. I feel like I'm halfway over it,'" she said. "I stopped crying about it and now I get to start trying to actually heal as opposed to thinking and feeling."
Ber says in her "22-year-old brain," this heartbreak felt different from the ones before. About a year after the split, she recalls telling a friend and fellow artist a story about her ex coming to visit her in London as COVID lockdowns lifted.
She said it took a while for the slight to really sink in, but when it finally did, her newest release, "Your Internet Sucks," had basically already been written.
"You just have to get this out of your system," her friend told her. "Never have to think about it ever again."
A songwriting session ensued, and laughter soon replaced Ber's tears.
"We wrote it in, like, two hours," Ber said. "We just laughed our way through it because we were able to, at that point, laugh at me for all of this. And it was really cathartic and fun – and so human."
Changing the game
:
So human, that "Your Internet Sucks" quickly started to resonate with the healing and heartbroken around the world.
"The amount of support that the song has gotten is beyond me," she said. "I was so nervous to put it out because it was, like, kind of petty and scary to say those things out loud. I was like, 'Nah, this song has a lyric about Fortnite. It's not gonna happen.'"
Although Ber concedes she feels a tinge of pettiness to it all, outside observers might say her songs are actually quite relatable, as evidenced by her ability to go viral simply by telling her story.
Please just let me get this off my chest //
The story is typical; it's timeless. It sneaks up on you, but also comes at you too fast. The fallout from breaking up is an experience so universal, it doesn't spare any union, regardless its age, class, sexuality or race.
I don't think that I wish you the best //
It's true the themes of desolation and distrust are palpably clear listening to Ber's EP, but "trying to tell a story in 10 seconds" on social media, she says, isn't as easy as getting the message across lyrically. She said platforms like TikTok "changed the game" when it comes to disseminating new content in the music industry.
"It really has altered the music industry," she said. "I mean, it's the first thing that people would mention to me when I was going in meetings with these major labels. [They would] be like, 'Yeah, so what's your plan for TikTok?' I would always be like, 'Oh, I don't have one.'"
While the Gen-Zer asserts views don't equal ticket sales, she won't have to worry much about that either way, as many dates on her tour are already near-sold out.
"When I get to tour, it's cool because then it's not all on the internet anymore," she said. "I get to see people's faces."
A welcome change in the digital age, Ber is hoping those face-to-face interactions last well into the remainder of 2023.
"I promise I'm gonna get out to the State Fair this year. I promise."