FALCON HEIGHTS, Minn. - It is one of the year's biggest reveals, right up there with nominees for the Oscars and Grammys.
2018 New State Fair Foods
Heck, the list of new foods to be served up at the Minnesota State Fair is even more anticipated around these parts than those two lists, and TODAY.... is the day. Here are some of the fresh offerings you'll see on the menu at the 2018 edition of the Great Minnesota Get-Together.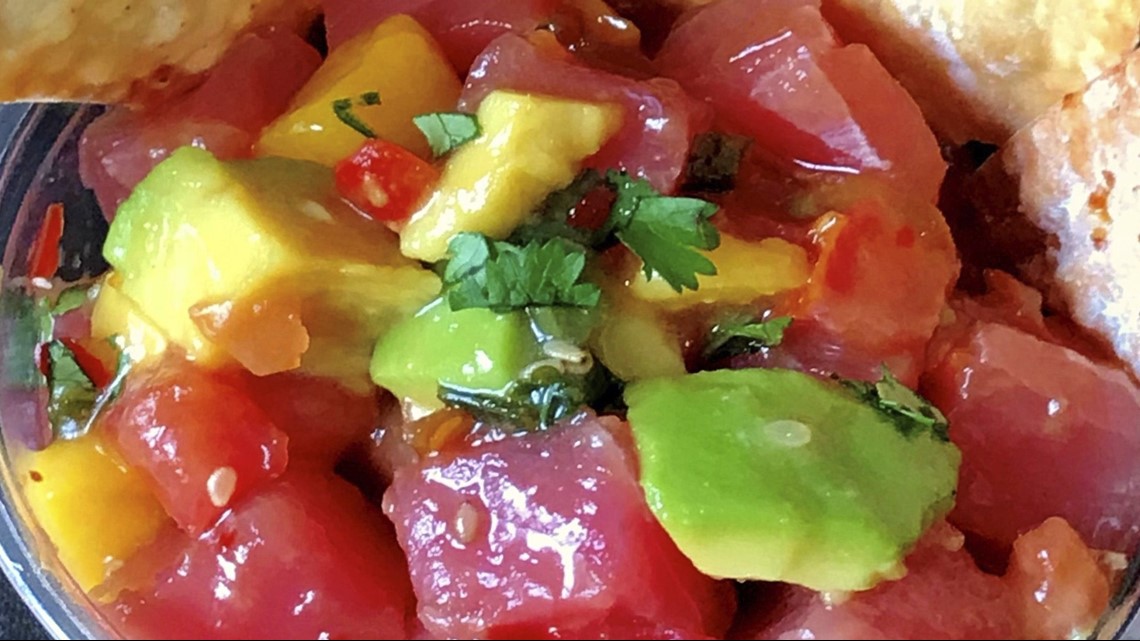 Ahi tuna, avocado, mango and pico de gallo tossed in a Hawaiian ginger-soy sauce served cold over rice with a fried wonton. Find it at Cafe Caribe, South side of Carnes Ave. between Chambers and Nelson Streets.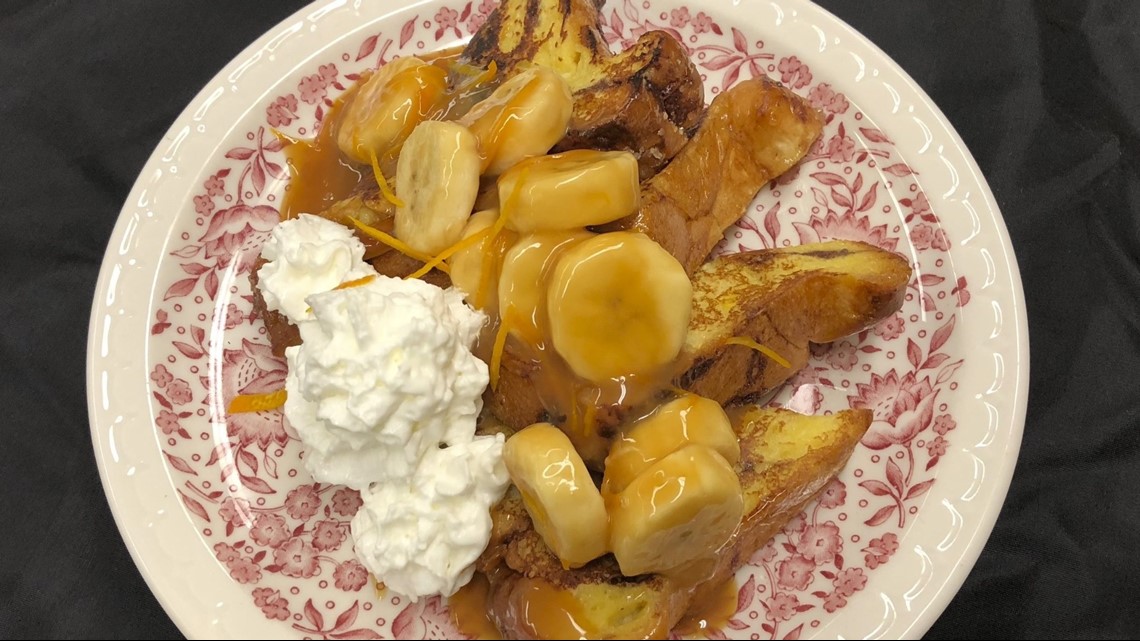 Bananas Foster French Toast
Cinnamon swirl French toast topped with slices of fresh bananas in an orange-rum-flavored caramel sauce and finished with a dollop of whipped cream. Find at the Hamline Church Dining Hall, North side of Dan Patch Ave. between Underwood and Cooper Streets.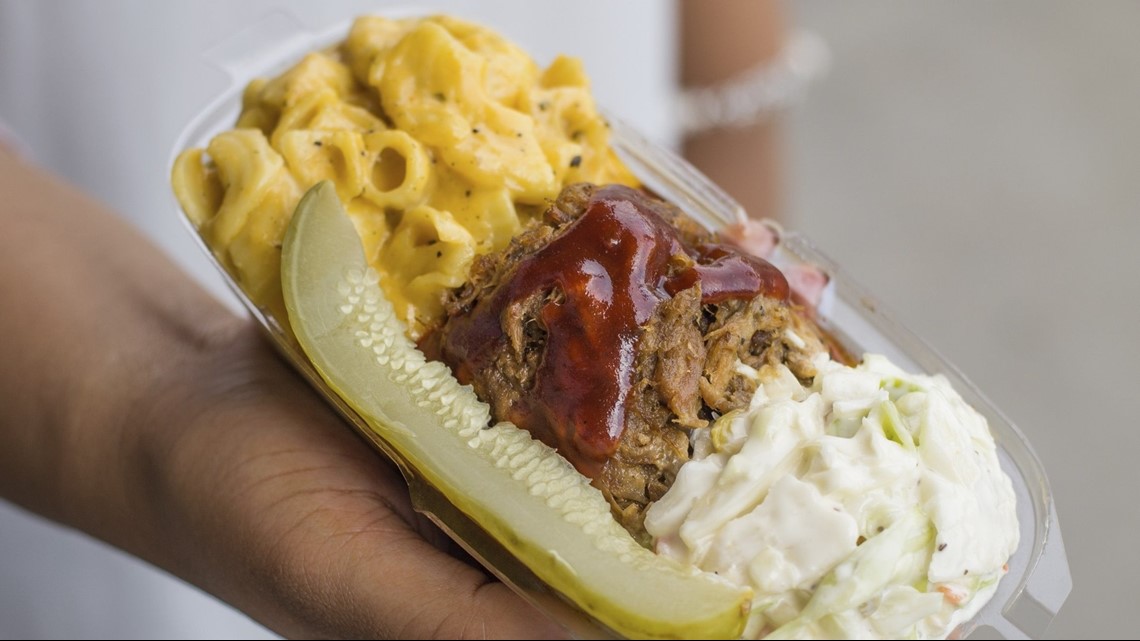 Scoops of BBQ pulled pork, mac & cheese and coleslaw served side-by-side with a pickle spear. (Aug. 23-28 only) Find at Midtown Global Market's Mama D's, International Bazaar, east wall.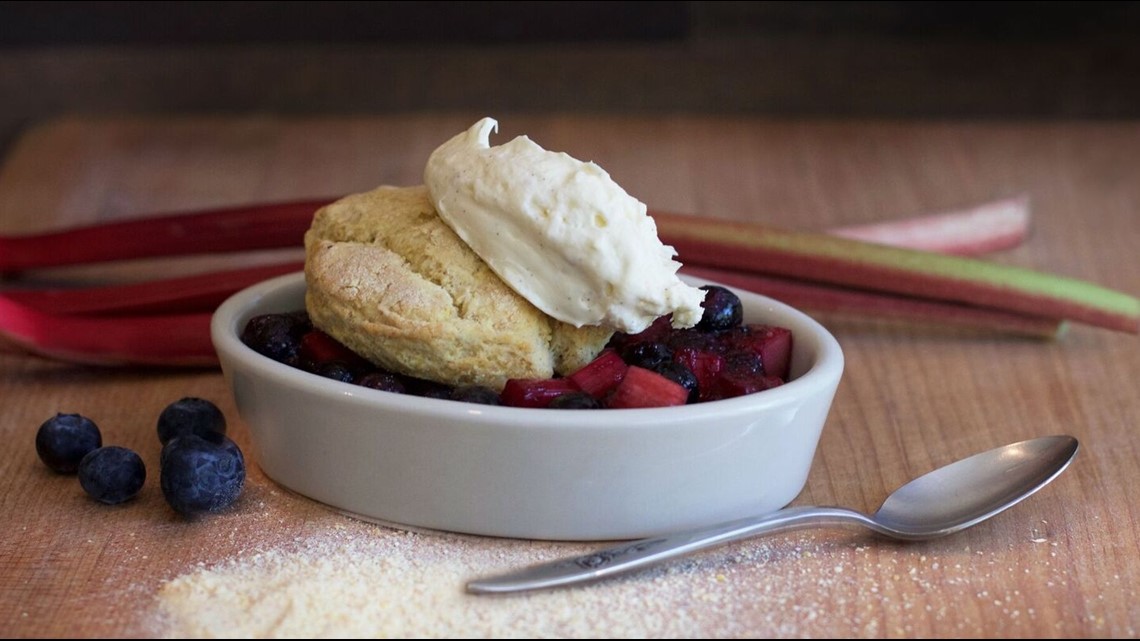 Blueberry Rhubarb Cobbler
A blend of organic blueberries and rhubarb topped with a cornmeal biscuit and whipped cream. Find at Farmers Union Coffee Shop, north side of Dan Patch Ave. between Cooper & Cosgrove Streets.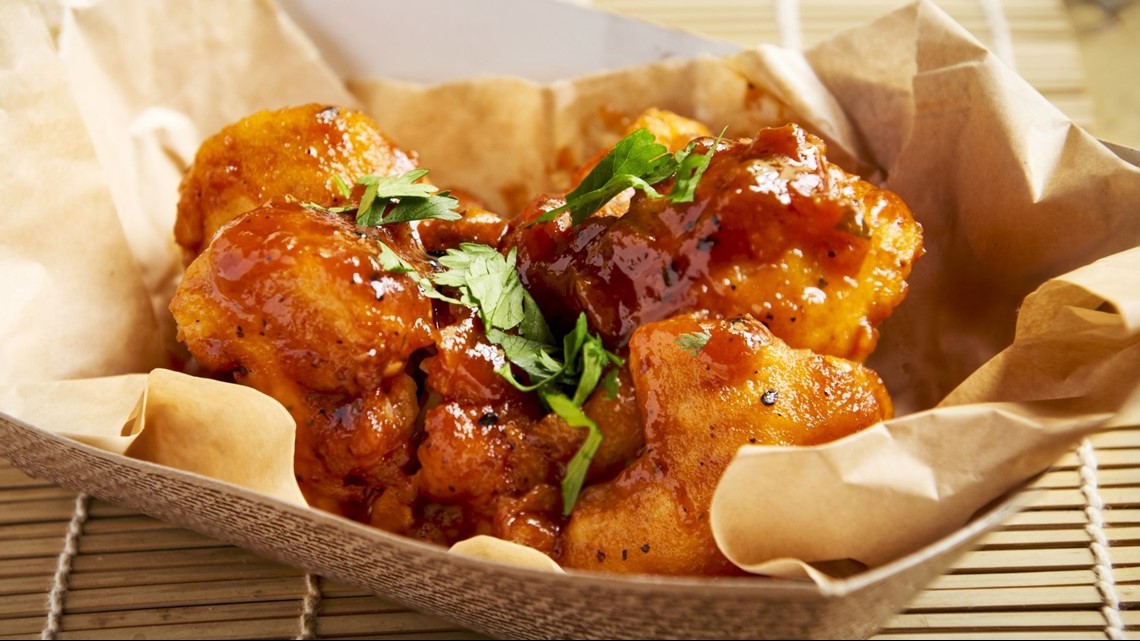 Fresh cauliflower pieces dipped in a seasoned batter, deep-fried and smothered in organic sesame BBQ sauce. Vegan and gluten-free.Find at French Meadow Bakery and Cafe, north side of Carnes Ave. between Nelson & Underwood Streets.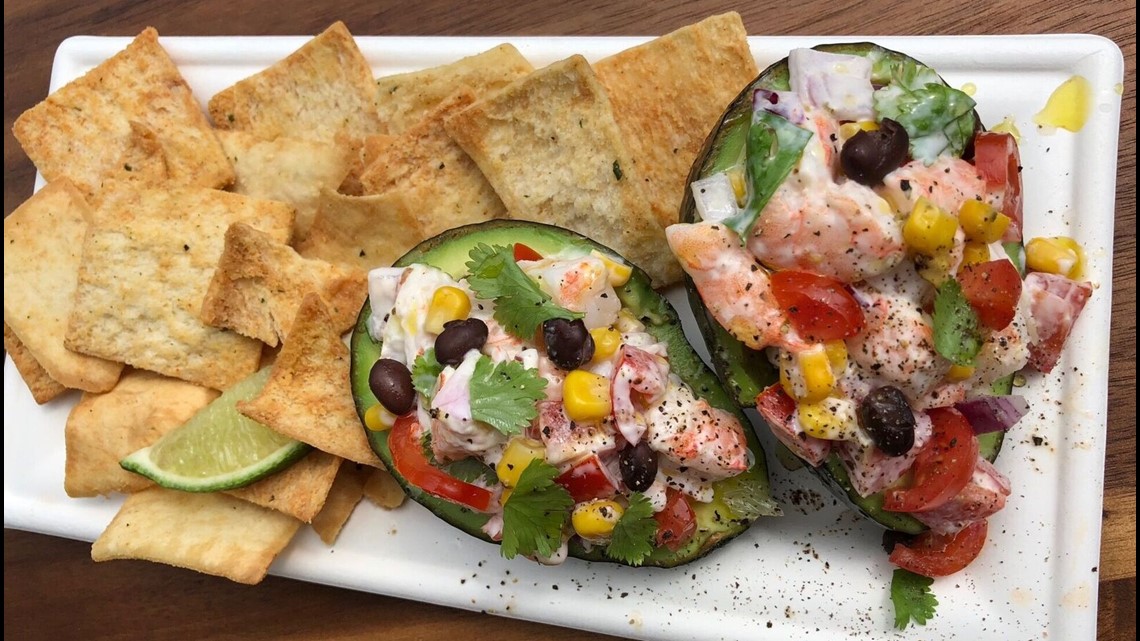 Firecracker Shrimp Stuffed Avocado
Gulf white shrimp tossed with lime, onion, black beans, tomato and fire-roasted corn in a garlic aioli, drizzled with cilantro-infused olive oil, stuffed in avocado halves and served open-face with flatbread. Find at The Hideaway Speakeasy, Grandstand upper level, west section.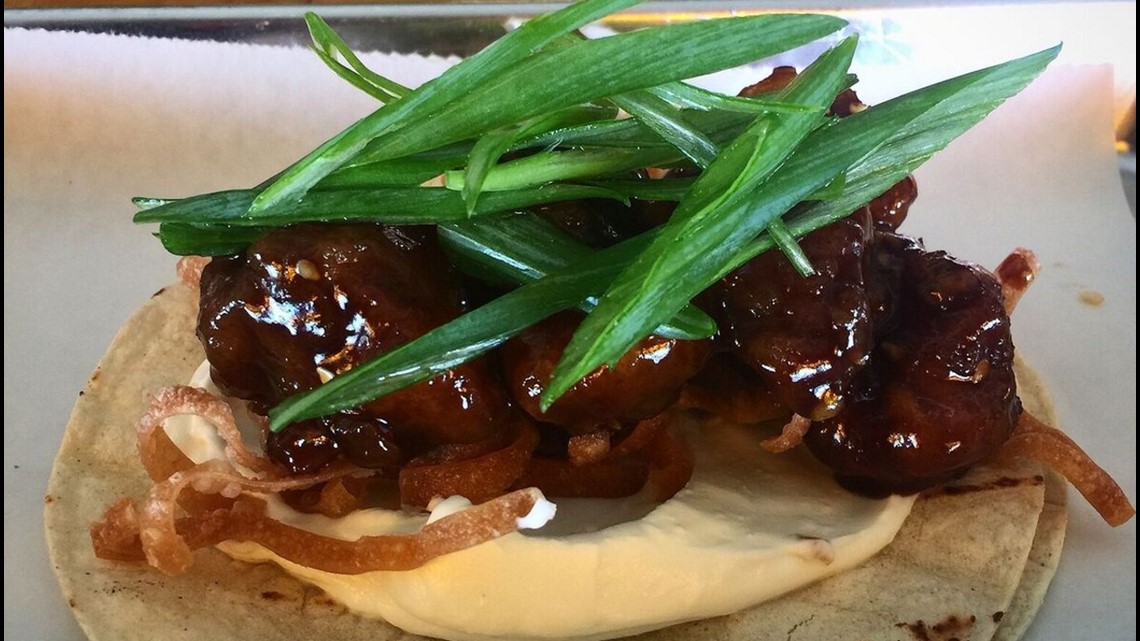 Battered and deep-fried chicken tossed in a sauce of ginger, garlic, soy sauce and Asian spices, with seasoned cream cheese and topped with wonton crisps and green onion, served on a flour tortilla. (Aug. 29-Sept. 3 only) Find at Midtown Global Market's Taco Cat, International Bazaar, east wall.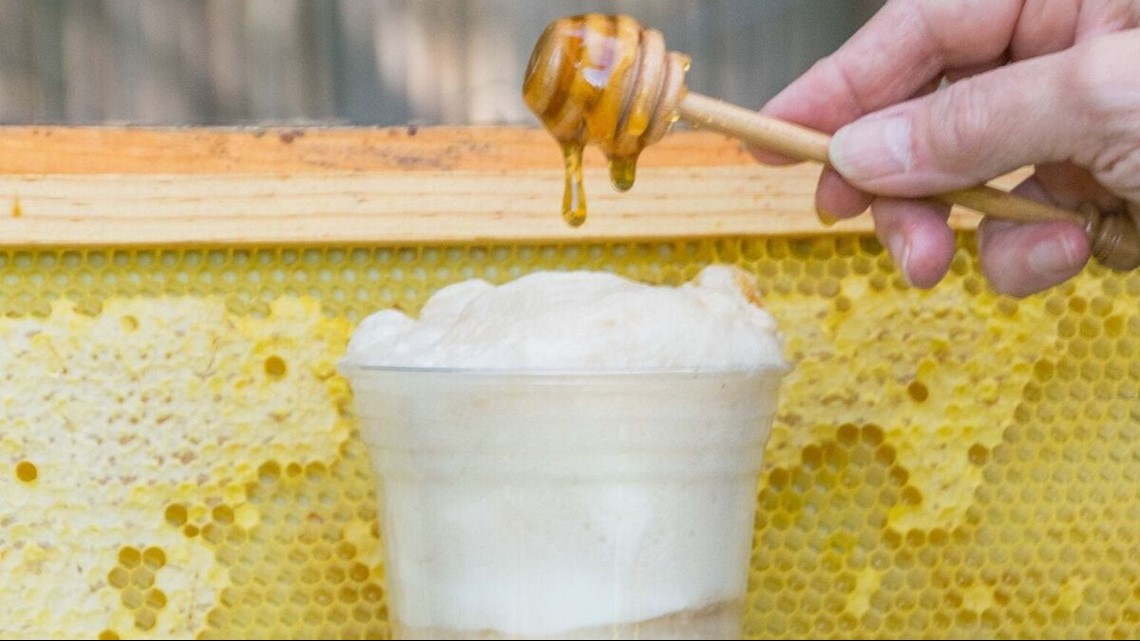 Honey cream soda (made without sugar) poured over Minnesota Grown honey ice cream. Find at Minnesota Honey Producers in the Agriculture Horticulture Building, north side.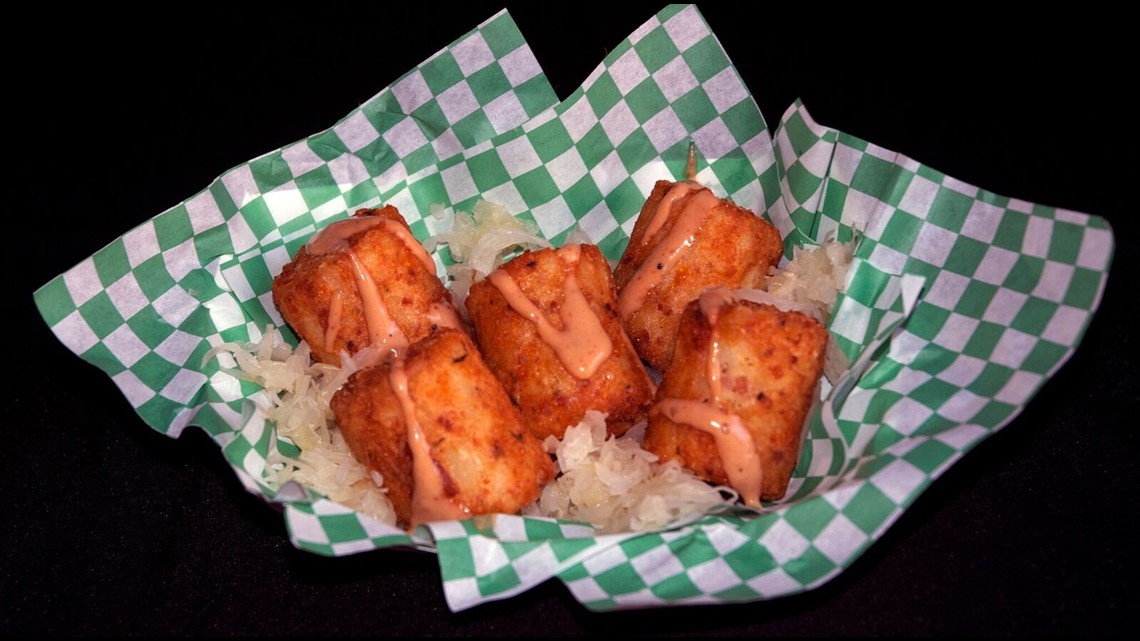 umbo deep-fried tater tots made with a blend of corned beef, sauerkraut, Swiss cheese, sour cream and potatoes drizzled with house-made Thousand Island dressing and nestled on a bed of sauerkraut. Find at O'Gara's at the Fair, southwest corner of Dan Patch Ave. and Cosgrove St.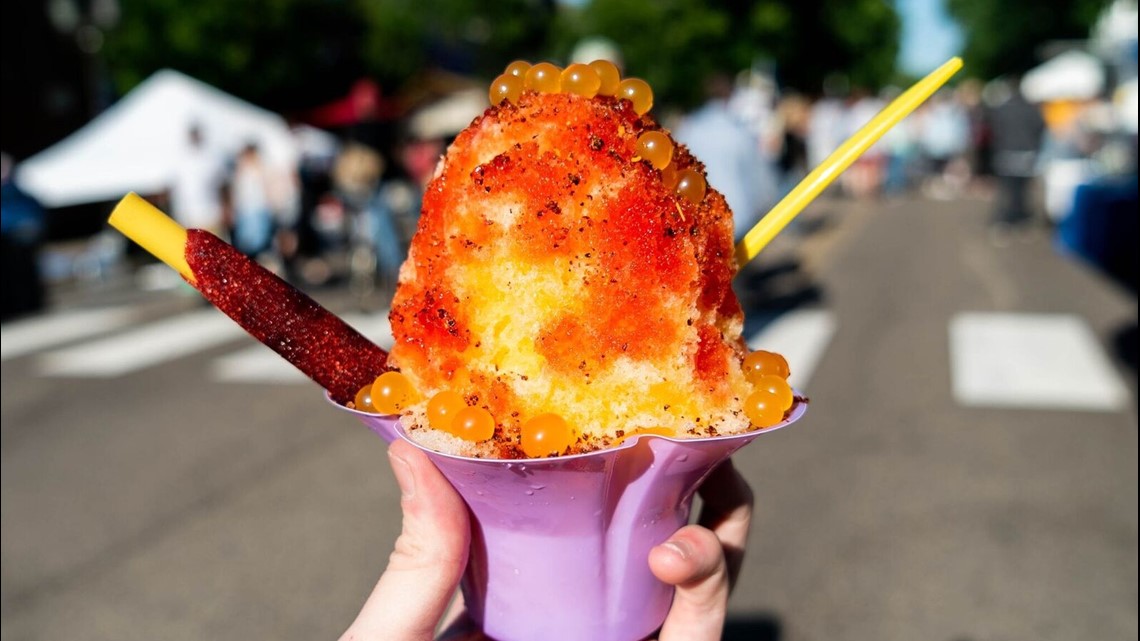 Mango-flavored shave ice drizzled with Mexican chamoy sauce, dusted with tajin chili powder, topped with popping mango boba pearls and served with a tamarind candy straw. Find at MinneSnowii Shave Ice, West End Market, south section.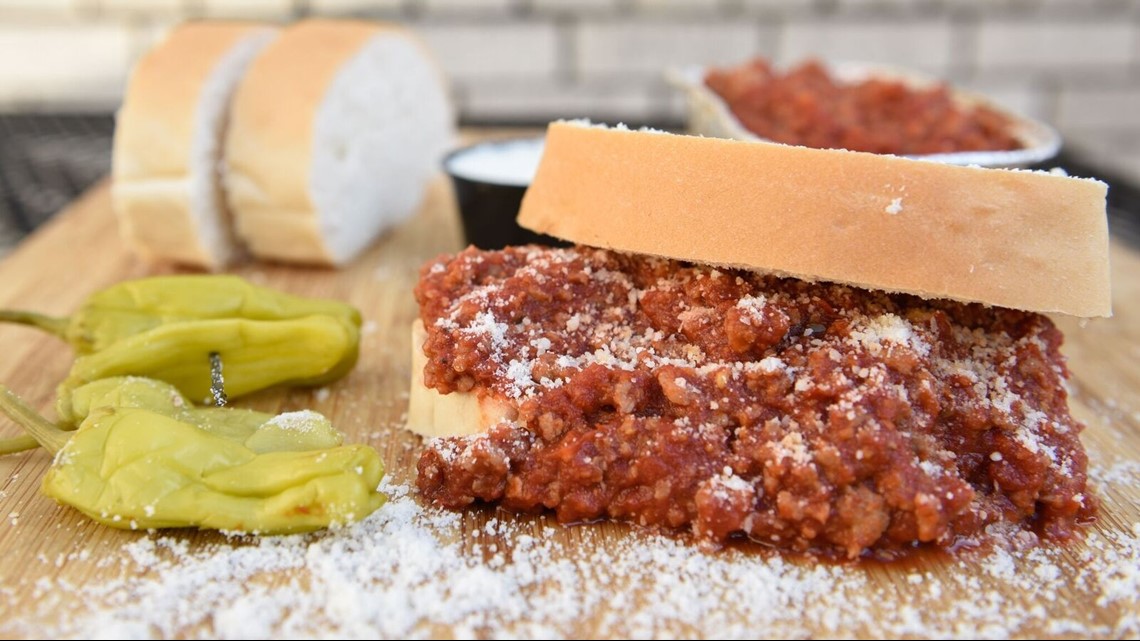 A blend of seasoned ground beef and Italian pork sausage smothered in marinara, sprinkled with parmesan cheese and served on crusty Italian bread. Find at Mancini's al Fresco, north side of Carnes Ave. between Nelson & Underwood Streets.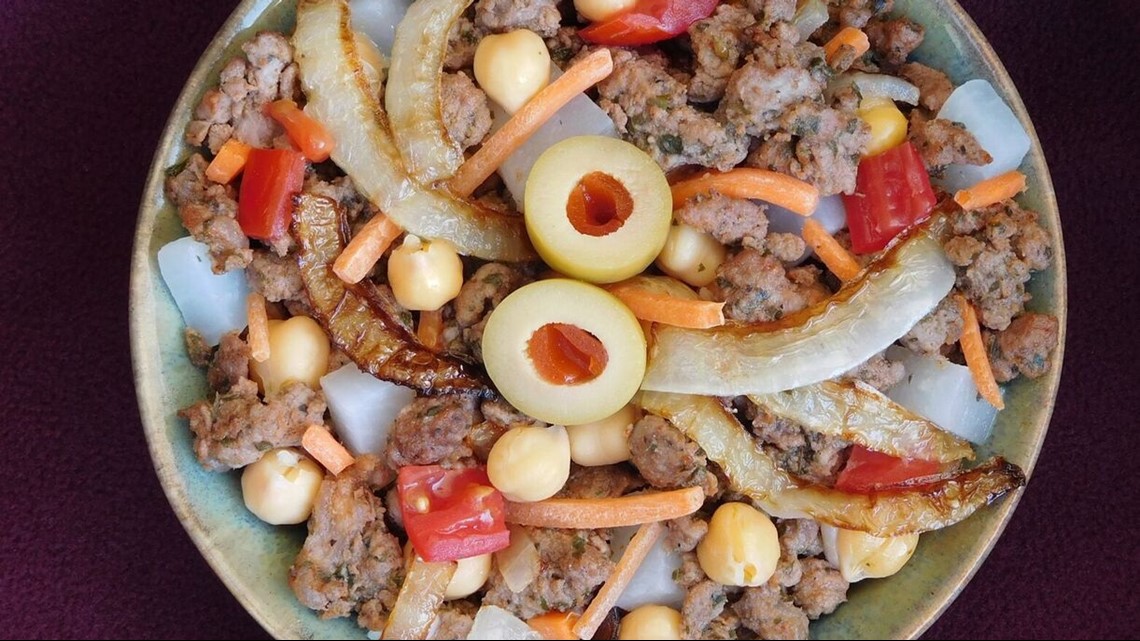 Coarse ground beef and lamb sausage seasoned with herbs, sweet spices and a hint of red pepper, cooked with carrots, turnips and chick peas, and topped with sautéed onions and a green olive. Find at Sausage by Cynthia, north side of Judson Ave. between Nelson and Underwood Streets.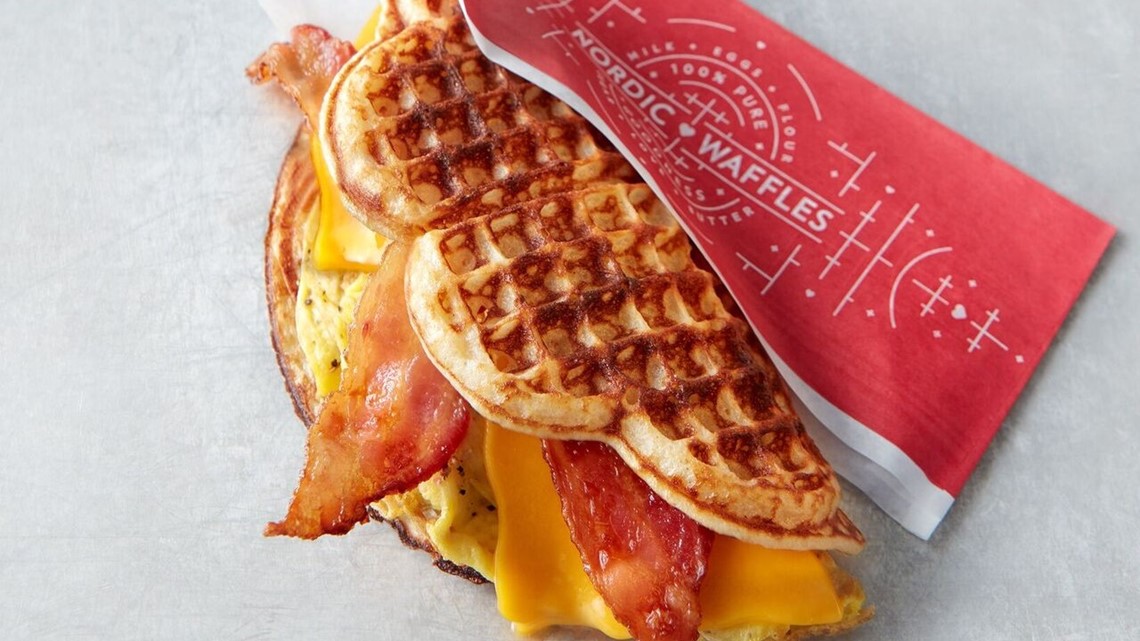 Fresh-made waffle wraps in seven varieties: All-Day Breakfast (egg, bacon & cheddar); Berries & Cream (raspberry & strawberry mixture with vanilla cream); Cinna-Sugar Butter (cinnamon, sugar & butter); Slammin' Salmon On-A-Stick (Norwegian smoked salmon with cream cheese & green onions); S'More (marshmallow crème, crumbled graham crackers & Nutella); Turkey Chipotle Club (turkey, bacon & mixed greens with Sriracha mayo sauce); and Vegetarian Viking (black bean veggie burger, cheddar cheese, mixed greens & chipotle sauce). Find at Nordic Waffles, West End Market, southwest section.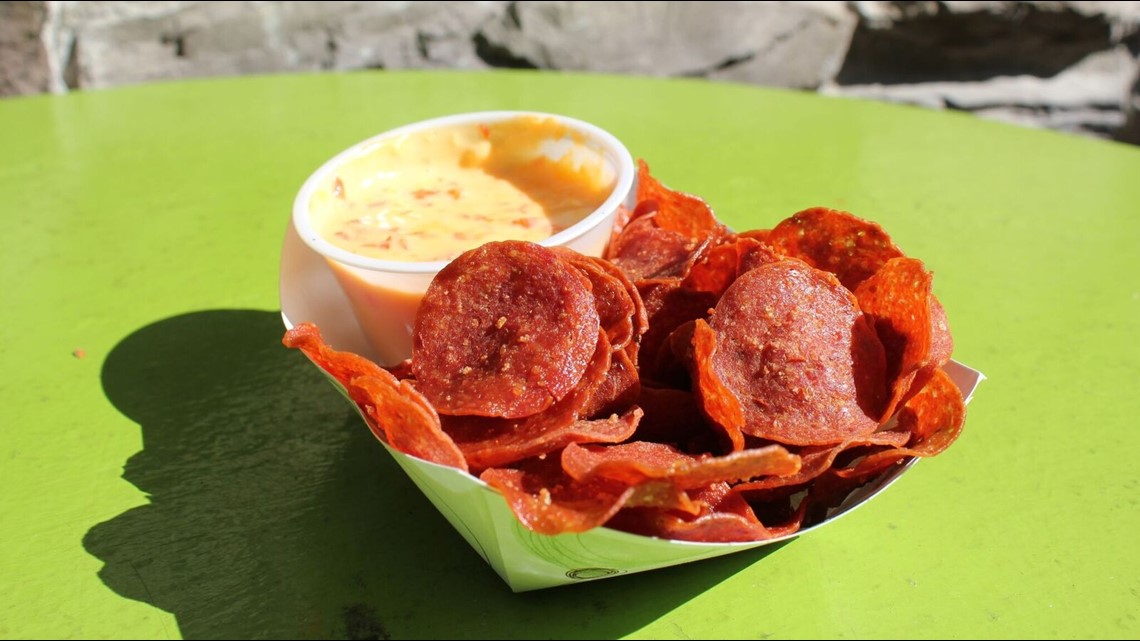 Pepperoni Chips with Roasted Red Pepper Queso
Thinly sliced fried pepperoni chips served with a warm roasted red pepper cheese sauce. Find at LuLu's Public House, West End Market.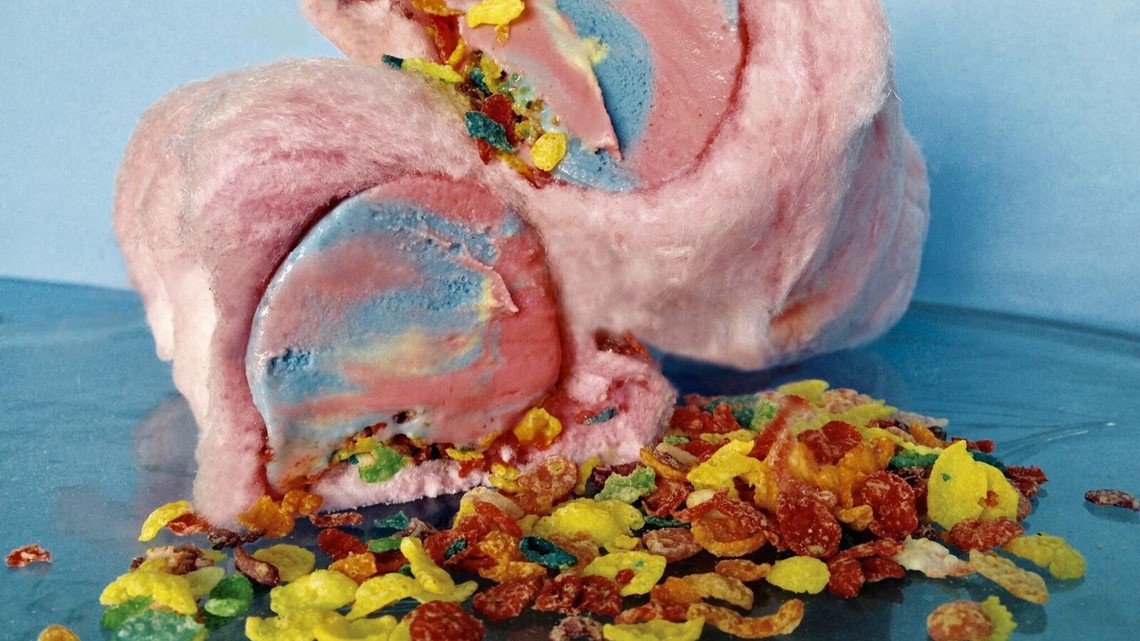 Can you say SUGAR RUSH? Three scoops of ice cream sprinkled with fruity cereal and wrapped in a pillow of cotton candy. Hand-rolled on-site. Ice cream choices include Superman, vanilla, strawberry and chocolate. Find at Rainbow Ice Cream, The Grandstand upper level east section near elevator.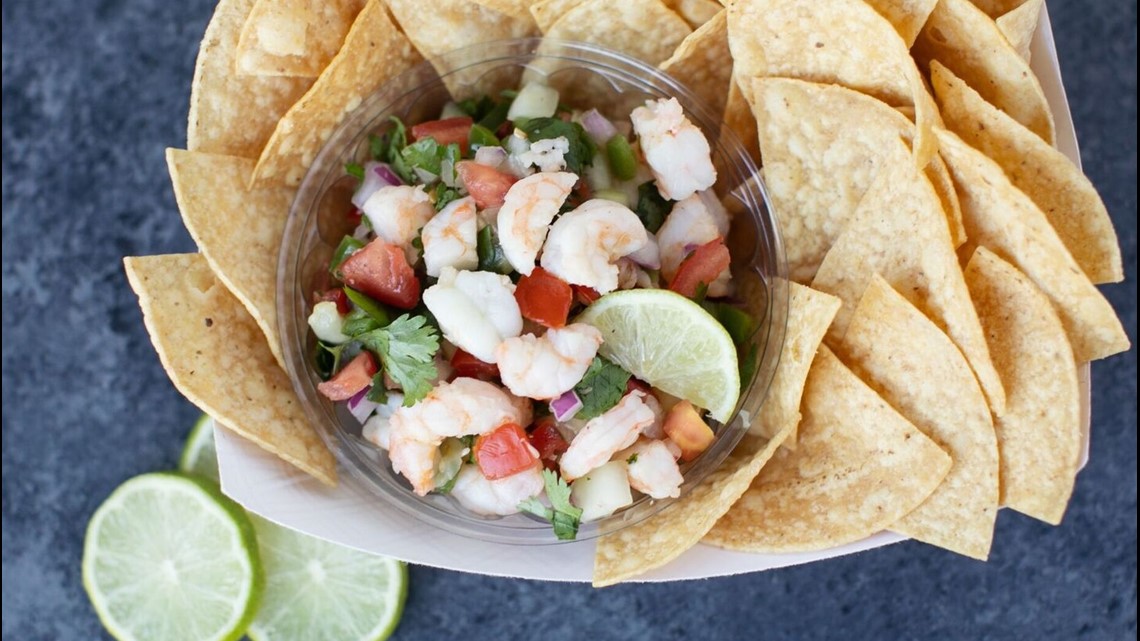 Fresh shrimp, cucumbers, jalapeños, onions, tomatoes and cilantro tossed with a citrus lime juice and served cold with tortilla chips. Find at Shrimp Shack, southwest corner of Carnes Ave. and Underwood St.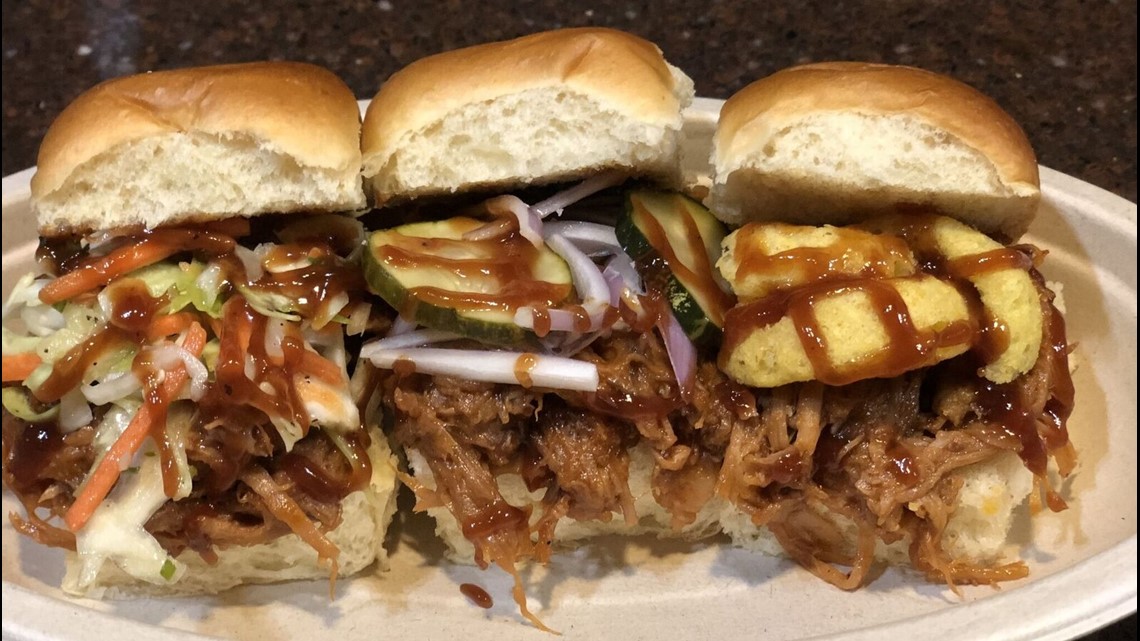 Flights of three slider sandwiches, each with a variety of toppings, available in three varieties: Brisket Flight (one slider topped with coleslaw, one with pickles and onions, and one with crispy fried onions); Burger Flight (one slider topped with thick-cut candied bacon and cheddar cheese, one with smoked gouda, and one with BBQ sauce, pepper jack cheese and crispy fried onions); Pulled Pork Flight (one slider topped with coleslaw, one with pickles and onions, and one with crispy fried onions). Find at The Hangar, The Hangar Building, northeast corner of Murphy Ave. and Underwood St.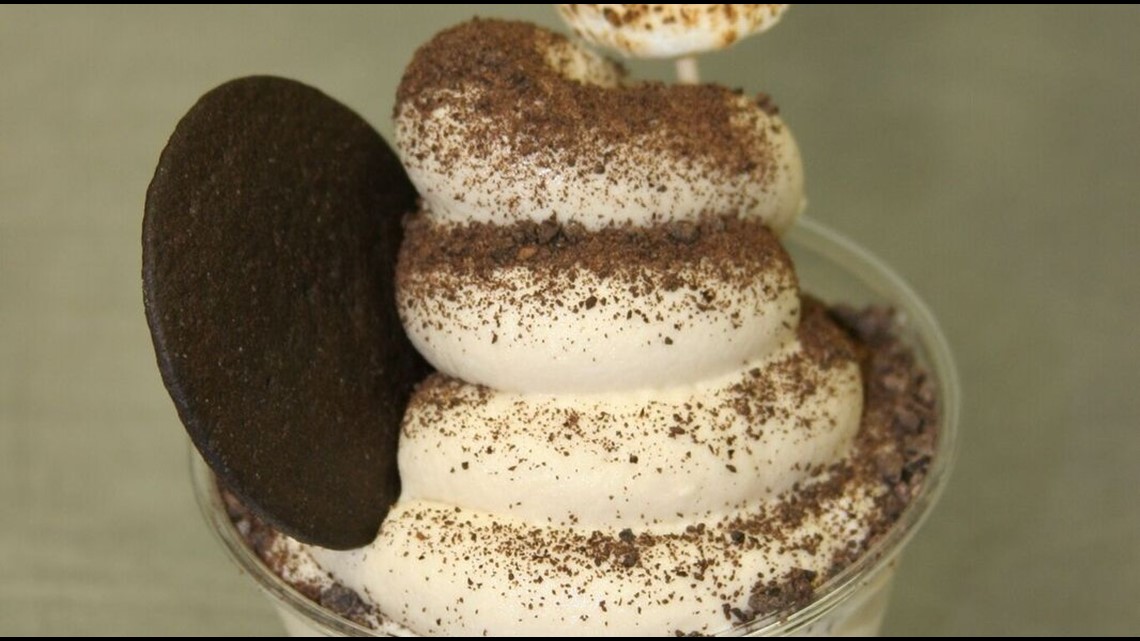 Smoked Soft Serve Ice Cream
Cold-smoked cream available in two flavors, all made on-site: Cold Brew Coffee infused with cold-smoked Arabica beans and topped with chocolate espresso dust, a toasted marshmallow and a chocolate cookie on the side; Muscovado Sugar Vanilla combines vanilla bean and cold-smoked molasses-rich cane sugar served with a toasted marshmallow and bacon candy round on the side. Optional sauces available: bourbon-soaked cherries or hot chocolate. Find at Blue Moon Dine-In Theater, northeast corner of Carnes Ave. & Chambers St.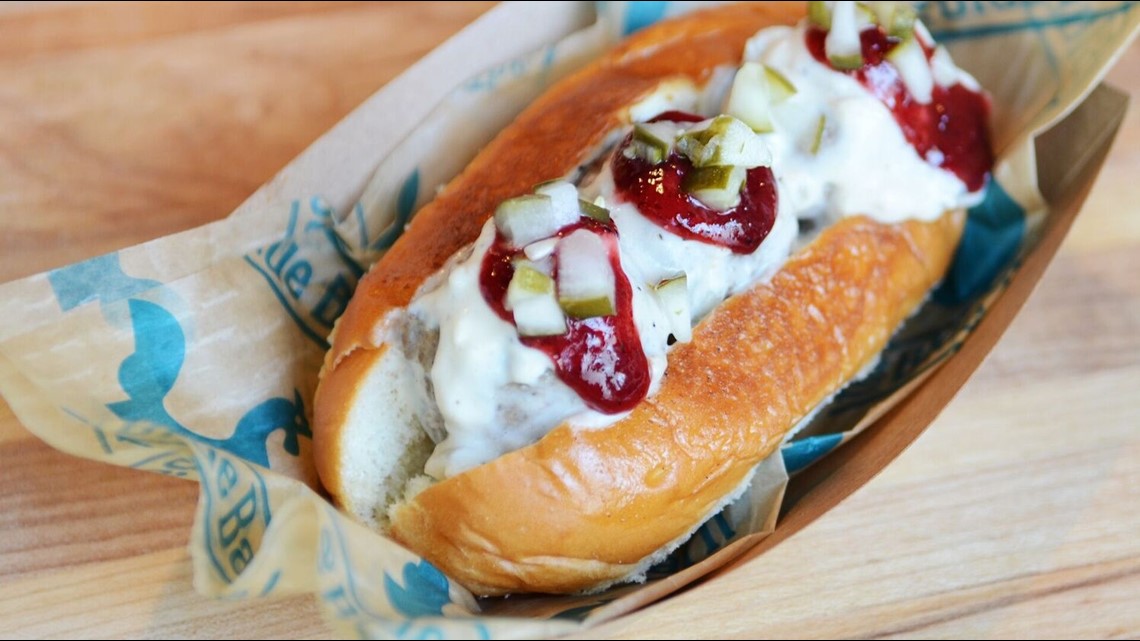 Meatball sandwich with three traditional Swedish pork and beef meatballs topped with white gravy, lingonberry sauce and dill pickles. Find at The Blue Barn, West End Market, south of the History and Heritage Center.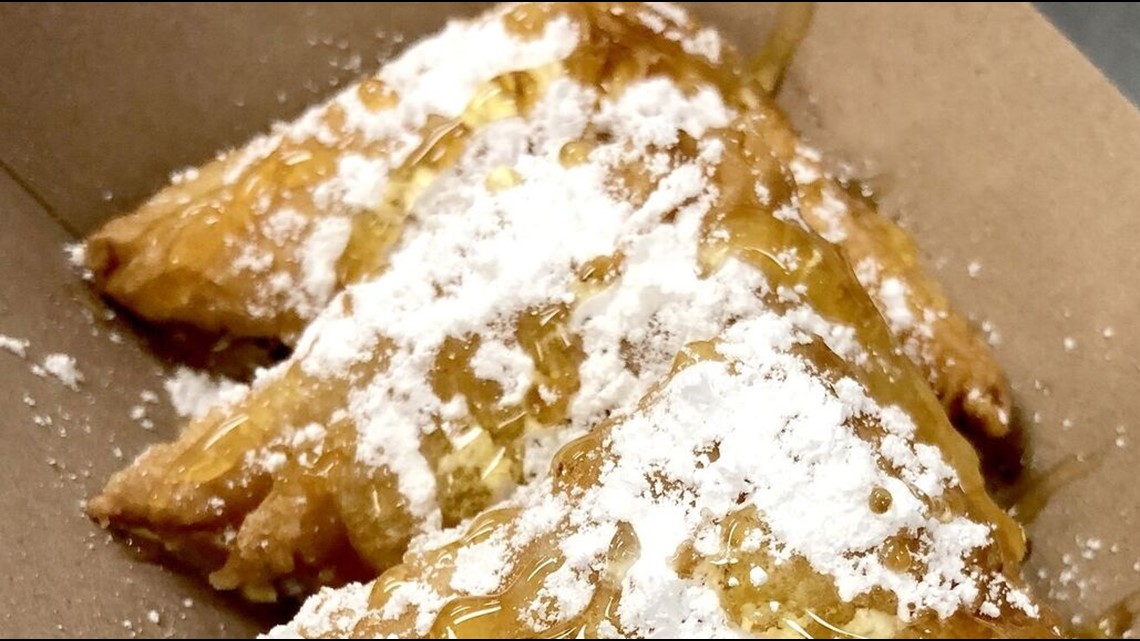 Flaky phyllo dough filled with feta and ricotta cheese, deep-fried, drizzled with honey and topped with powdered sugar. Find at Dino's Gyros, north side of Carnes Ave. between Nelson & Underwood Streets.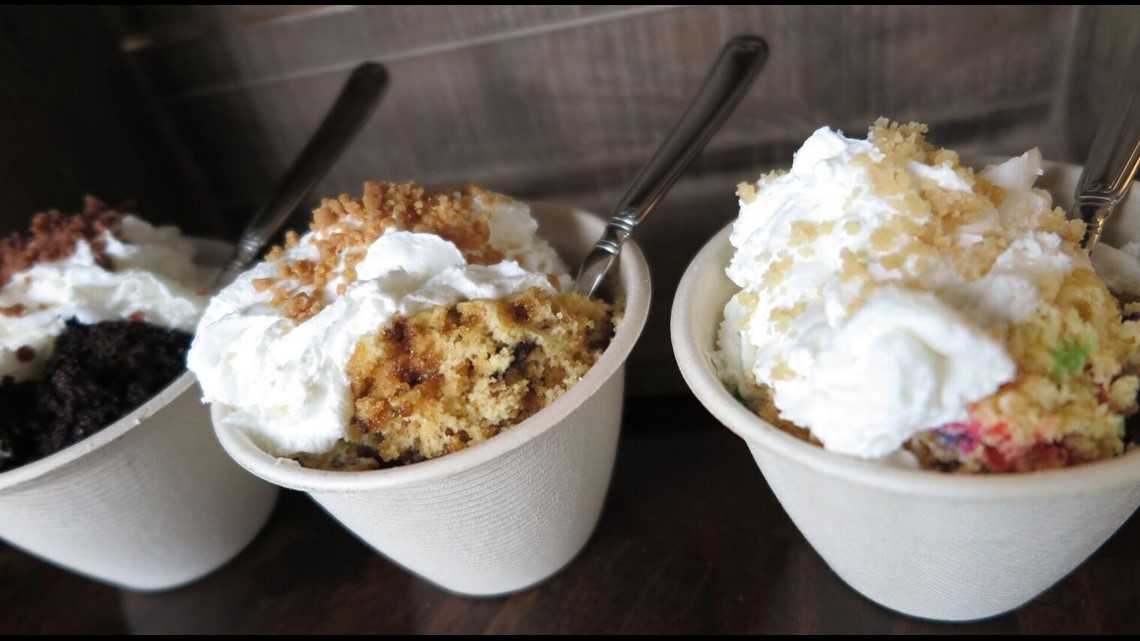 Choice of black forest cake, birthday cake or chocolate peanut butter cake, baked in a cup packed with Sassy Pecan toffee bits and served warm, topped with real whipping cream and more toffee bits. Find at Sweetie Cakes, Food Building, south wall.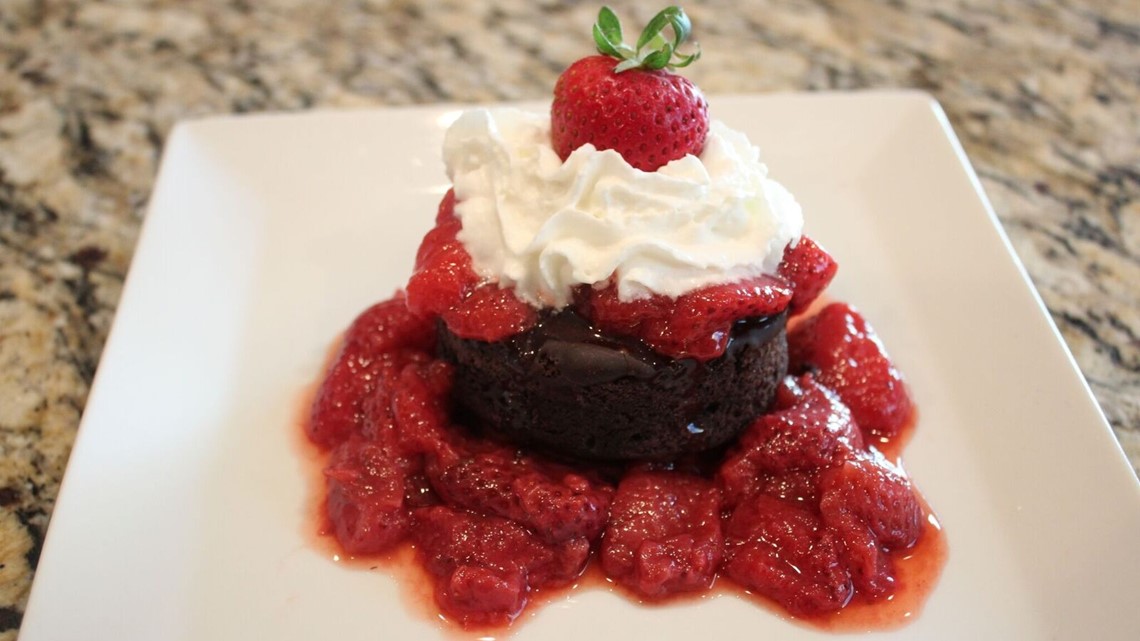 Triple Chocolate Strawberry Shortcake
Dense chocolate cake with chocolate chips and fudge icing smothered with strawberries and whipped cream. Find at The Strawberry Patch, on west side of Liggett St. between Carnes and Judson Avenues.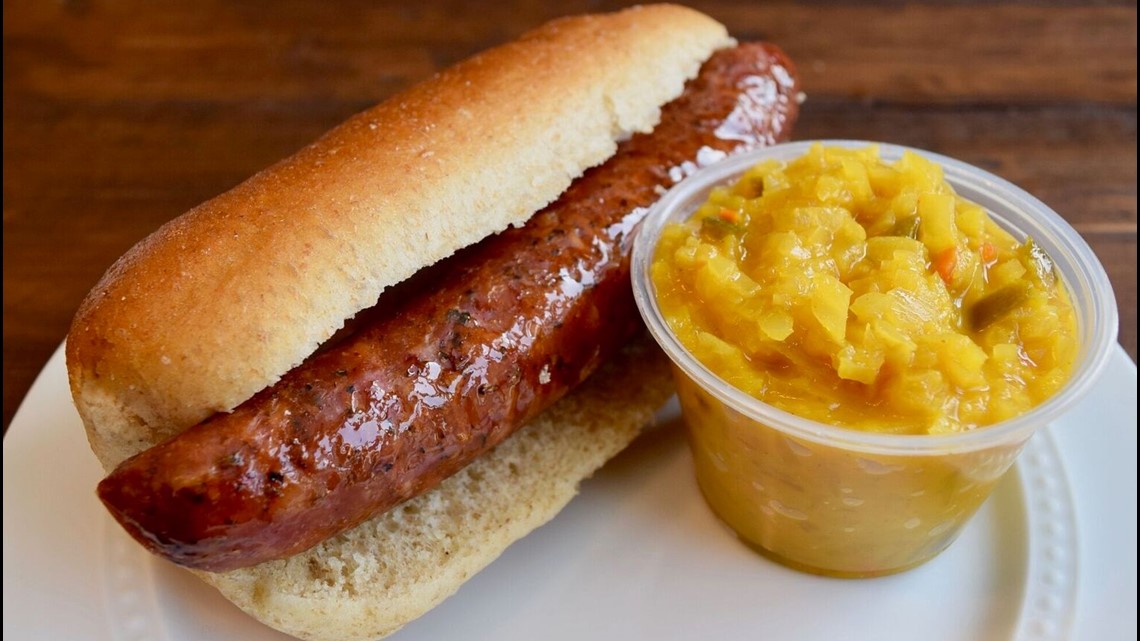 Turducken Sausage Sandwich
A blend of turkey, duck and chicken served on a fennel bun and accompanied by a side of Giggles' sweet and saucy relish. Gluten-free; no nitrates added. Find at Giggles' Campfire Grill,
southeast corner of Lee Ave. & Cooper St. at The North Woods.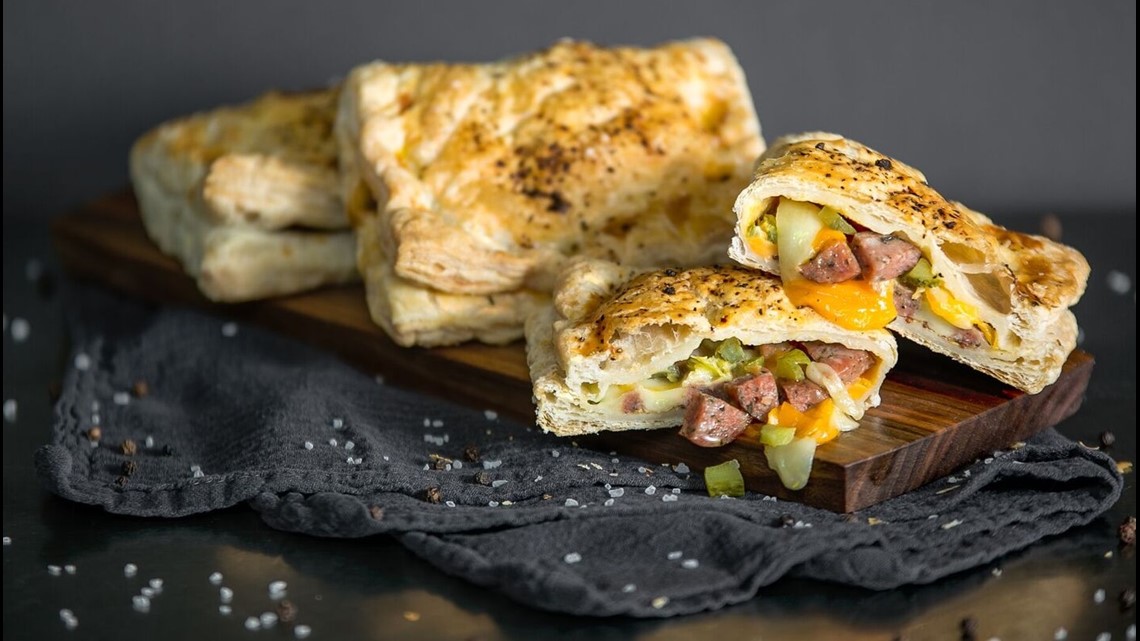 Porketta sausage, cheese curds, coarse grain mustard and chopped dill pickle baked in a puffy crust sprinkled with pepper and sea salt.Find at Sausage Sister & Me, Food Building, east wall.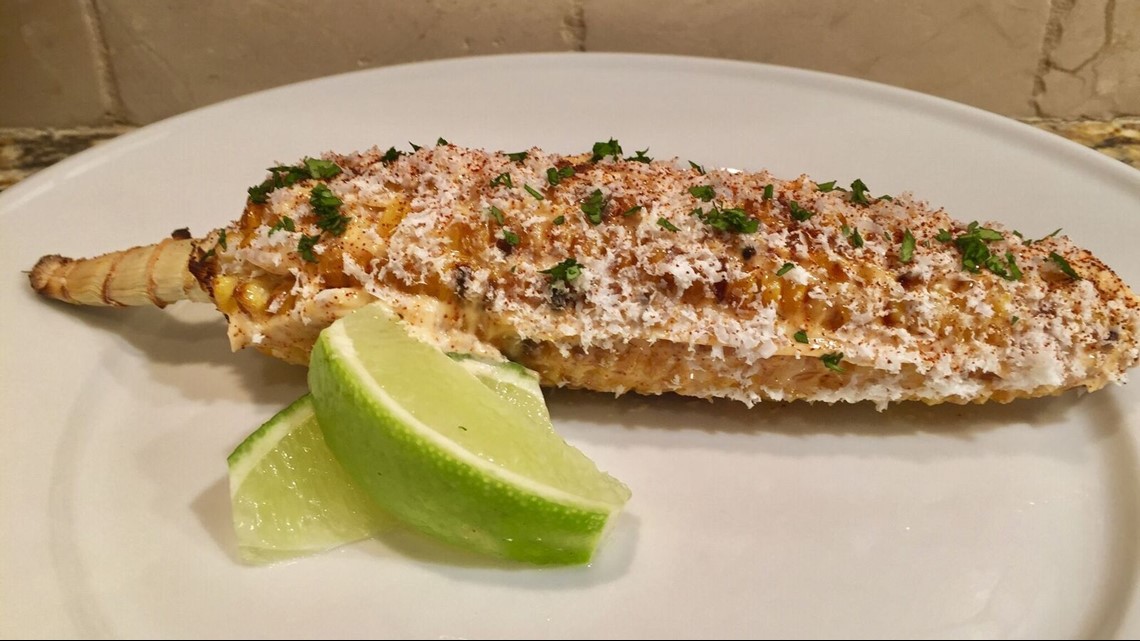 ​​​​​​​Corn on-the-cob grilled over an oak wood fire, brushed with chile-spiced mayo and sprinkled with queso Cotija & fresh lime juice. Find at Tejas Express In The Garden, north wall.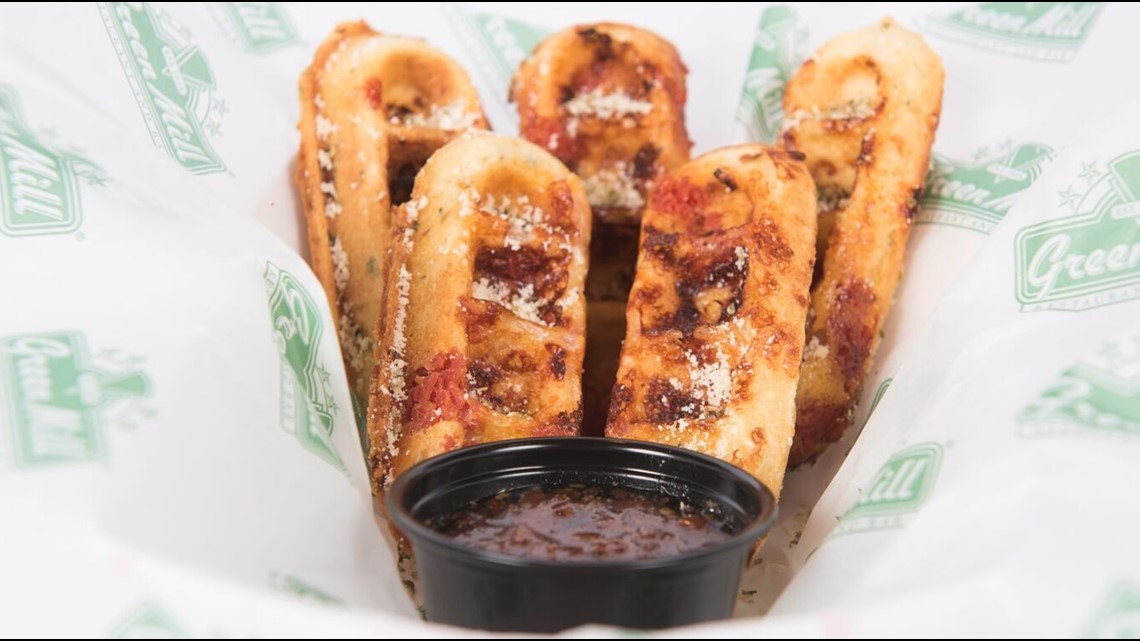 Waffles blended with pepperoni and mozzarella, topped with a parmesan herb blend and served with pepperoni-infused maple syrup or marinara sauce. Find at Green Mill, east side of Cooper St. between Randall & Wright avenues, at Family Fair at Baldwin Park.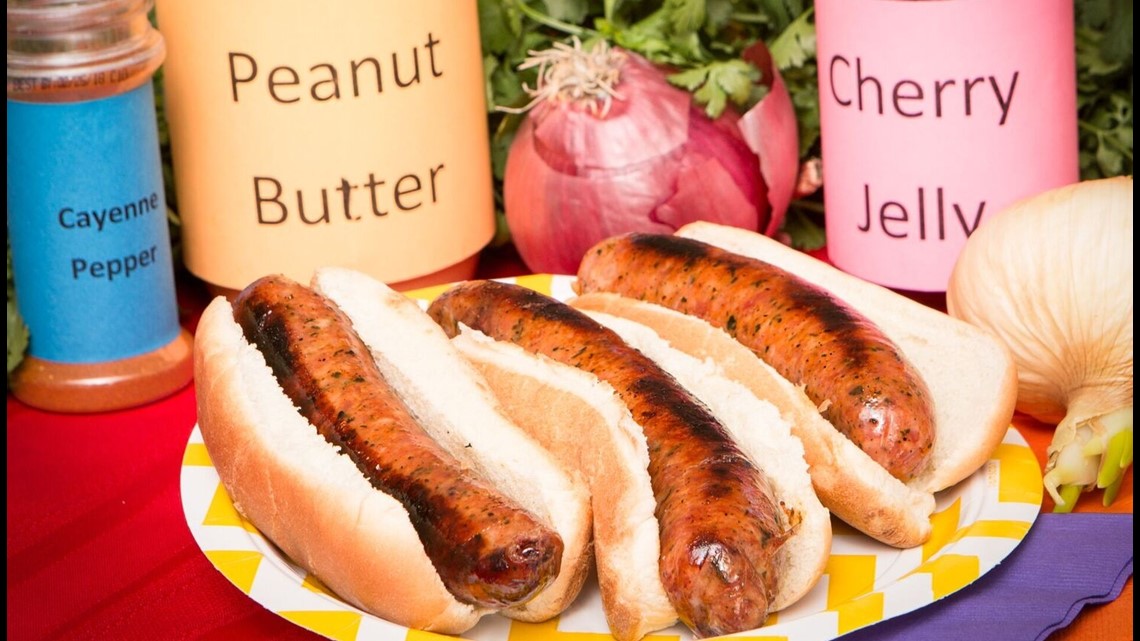 Peanut butter, cherry jelly and a hint of cayenne pepper and cilantro blended into a quarter-pound sausage. Find at Gass Station Grill, west side of Cooper St. between Dan Patch & Judson avenues, outside southeast corner of the Food Building.