'Ideas, stories & half-finished things': 20 years on from debut album, Charlie Parr still plays it by ear
On Jan. 1, Parr started his annual month-long residency at St. Paul's Turf Club.
Shelly Mosman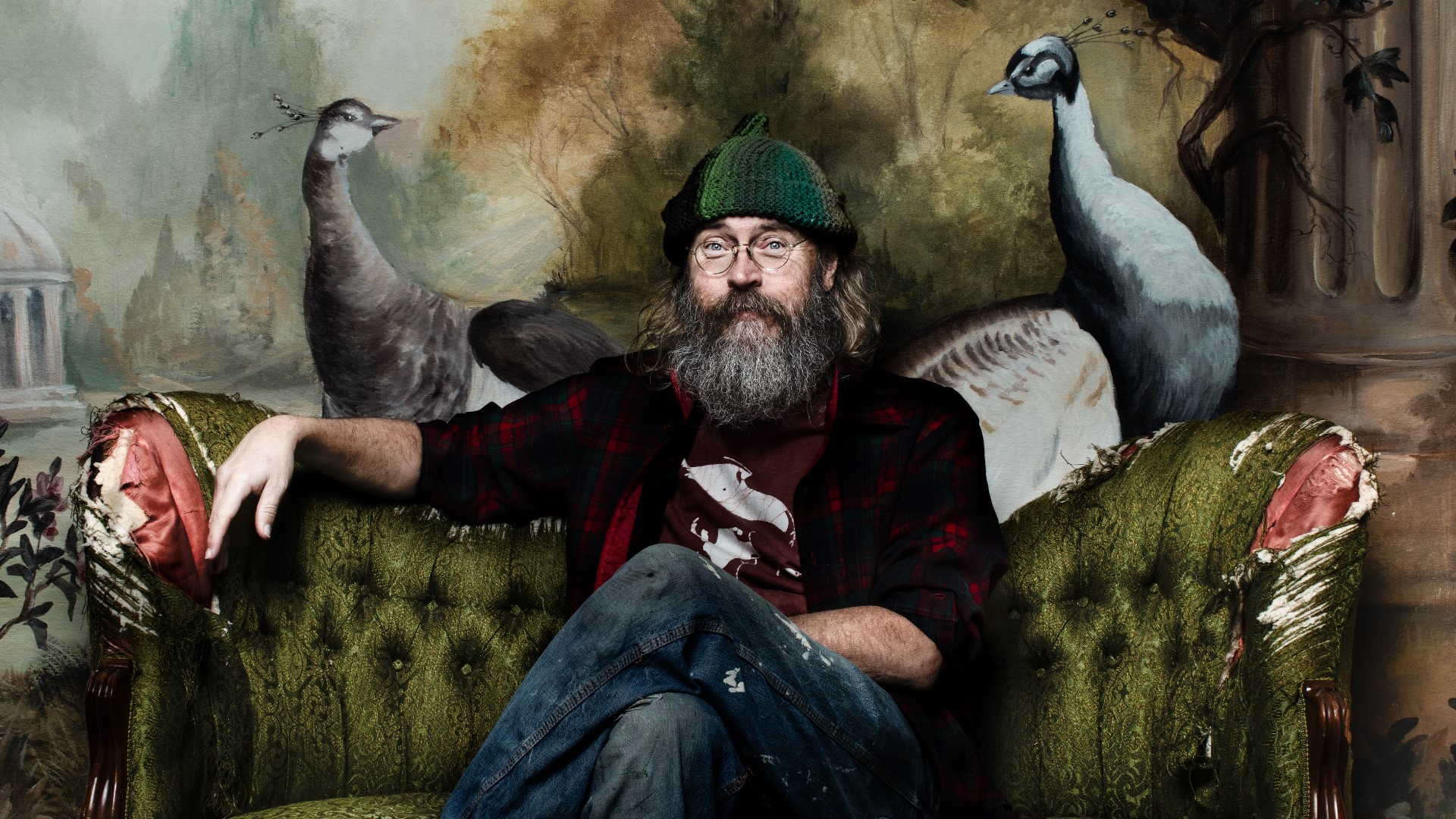 South of Austin, North of Lyle
:
A young boy hoists speakers up to a windowsill, hoping the music flows effortlessly into his ears as he roams outside in the rural, southern Minnesota air. Blues, funk and folk echo on the edges of the Driftless, which provided a familiar repose that helped transcend the boy into the internationally acclaimed folk and country-blues musician he is today.
"Music played in our house all the time when I was a kid," said Charlie Parr. "I started trying to learn how to play the guitar when I was about 8, so it's been a lifelong kind of journey."
Now, a half-century later, Parr's salt-and-pepper hair hangs just below his narrow shoulders on a tall, slender frame. Glasses sit on the end of his nose until a slight nudge of his fingers pushes them back into place — the same fingers, that at any given gig, trail back to his National Resonator or 12-string, effortlessly plucking away as it lays across his lap on faded blue jeans.
"I'm 55," said Parr, "So, I just kind of want to do what I want to do."
Luckily for the Austin, Minnesota native — who now splits his time between the Twin Cities and Duluth — he's been doing just that. In the 20 years since his debut album, "Criminals & Sinners" was released, Parr has written and recorded more than a dozen additional albums, most recently, he released "Last of the Better Days Ahead" (2021).
"I am incredibly grateful; I love every second of it," Parr said. "Just sit down and play the guitar night after night. It doesn't feel like 20 years, you know, it feels just like a little bit of time."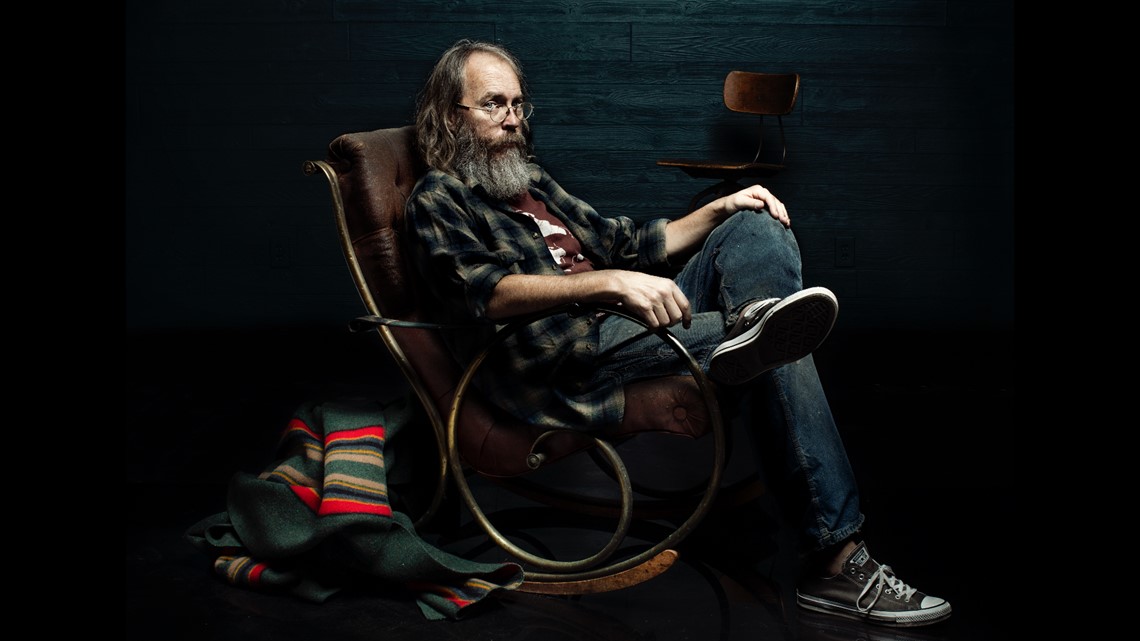 I Ain't Dead Yet
:
And while some things inevitably change as time passes us by, some things do remain unwaveringly the same. On Jan. 1, Parr started his annual residency at St. Paul's Turf Club, an environment, he says, that helps foster Minnesota's coalescent music community.
"It's a great spot; they take really good care of me. They make me feel like I'm just one of the family. It's an environment that nourishes that kind of thing," Parr said, adding, "All the people who are coming along are our people. I feel like when I'm playing, I see a lot of folks I made music with, and I feel a part of that community. It's really important to me, and I'm grateful for it."
Although Parr was given a natural gift for unapologetic originality in his music, he says he finds influence and inspiration in a handful of Minnesota fore-folk-rockers, who embody the spirit of oral tradition. Dave "Snaker" Ray, Tony "Little Sun" Glover and "Spider" John Koerner are only a few on a long list of artists he credits as being instrumental in his musical development – idols, who became mentors, who eventually, became friends.
"John, literally, has been a musical hero of mine since I heard about him that first day," Parr said.
Their bond proves to be a decades-old exception to the rule about never meeting your heroes, as Koerner continues to exceed Parr's expectations in both his artistry and amity, recently manifesting, in part, into a new and incredibly meaningful way.
"I met him [Koerner] over on the West Bank at Palmer's and he gave me this guitar, and we had a talk," Parr said. "He told me all kinds of stuff about it. It'll be at the Turf Club with me, and it'll be up with me to get played and bring joy."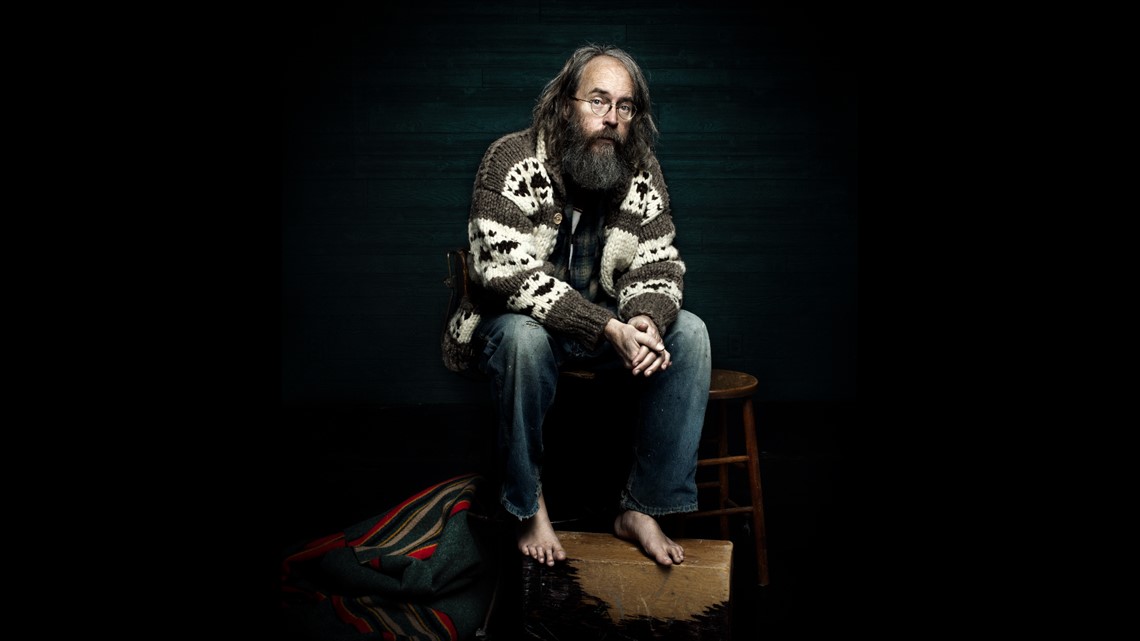 Running Jumping Standing Still
:
While Parr has spent most of his adult life performing folk tunes for fans at home and abroad, the idea of following in the footsteps of great storytellers has now taken on a different meaning. Turning the page on a new chapter of life, Parr introduced his first book, a work of fiction via Wisconsin-based Ramshackle Press, one year ago this month. It dons the same title as his 2021 LP, but the book, he says, was formed by piecing together "fragments and ideas and stories and half-finished things."
"It goes along with the record, and kind of, in another sense, it really doesn't," Parr said. "If you know the record, and you read the book, you might recognize those things, but it's not a one-to-one correlation. It's just tangential."
Parr says the writing process for both his album and book were welcome routines during periods of isolation at the height of the COVID-19 pandemic, adding structure to days that turned into nights, seemingly without beginning or end, on loop.
"I really enjoyed this feeling of, 'OK, I can't really do much else. This is something I can get up and do every day,'" he said. "The little things that we kind of, you know, swim in every day is actually the stuff that makes life the most meaningful. I've found that to be true in the process of writing this book – it really gave me an opportunity to just sit and really pay attention to those little details and put them together into these stories. It was a meaningful process."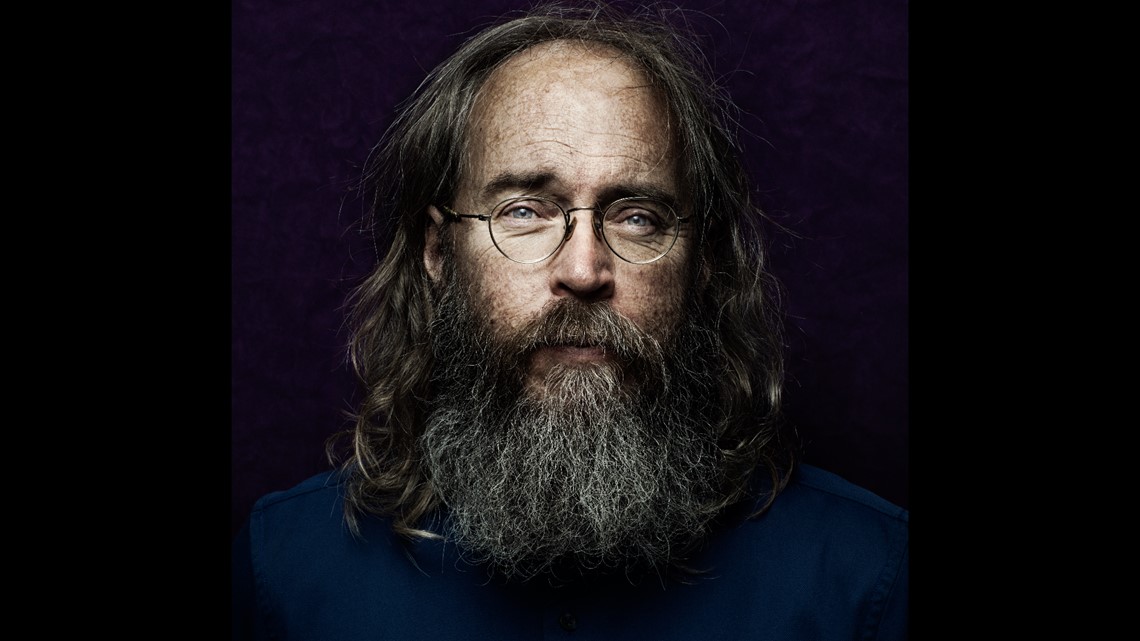 Last of Better Days Ahead
:
Parr says he plans to put down his pen and pick up a six-string – at least at the top of 2023 – to focus his efforts on the Turf gig, as well as the other shows that appear on his January calendar (his simultaneous residency at Earth Rider Brewery in Superior, Wisconsin, for one.) The writing hiatus won't last long though, as Parr says he's finishing a new album, and possibly wading the waters of producing a second book.
"This coming year in 2023, I'm taking it easy," he said. "I've got plenty of shows, and I've got a lot of new music that I'm working on – I'm recording this record and I'm excited about it. But I'm also kind of excited about going kind of slow; walking the dog, seeing my kids more."
He added, "It's easy to forget that stuff. [I'm] trying to think about and be mindful about it. You know, like I said, if it all stopped today, I'd be grateful because I've really felt like it's brought more joy to my life than I ever imagined I would ever have."
Parr is scheduled to perform each Sunday in January at the Turf Club on University Avenue in St. Paul. To find tickets, click here.
For more information about Parr's other upcoming shows, click here.
817 OAKLAND AVENUE OFFICIAL MUSIC VIDEO: