MINNEAPOLIS – The wedding of a Plymouth couple proved to be the ultimate show of love and commitment between the bride and her mother.
Mere days after their engagement in Florence, Italy, Stephanie Gefroh and Bryan Fish married in a backyard ceremony in Devil's Lake, North Dakota earlier this summer. It wasn't the schedule or venue they had planned, but reality determined the date.
"She said, 'Steph, we're not going to be able to get mom there,'" the bride said about a recent conversation with her sister, "'So if you want your mother to see you get married, you should do it in Devil's Lake.'"
Ten years ago, Steph's mother Susan -- a one-time daycare provider and artist -- started showing symptoms of Early-Onset Alzheimer's Disease. She was 48 years old. Steph and her sister first noticed their mother stumbling on her words before reaching other devastating milestones.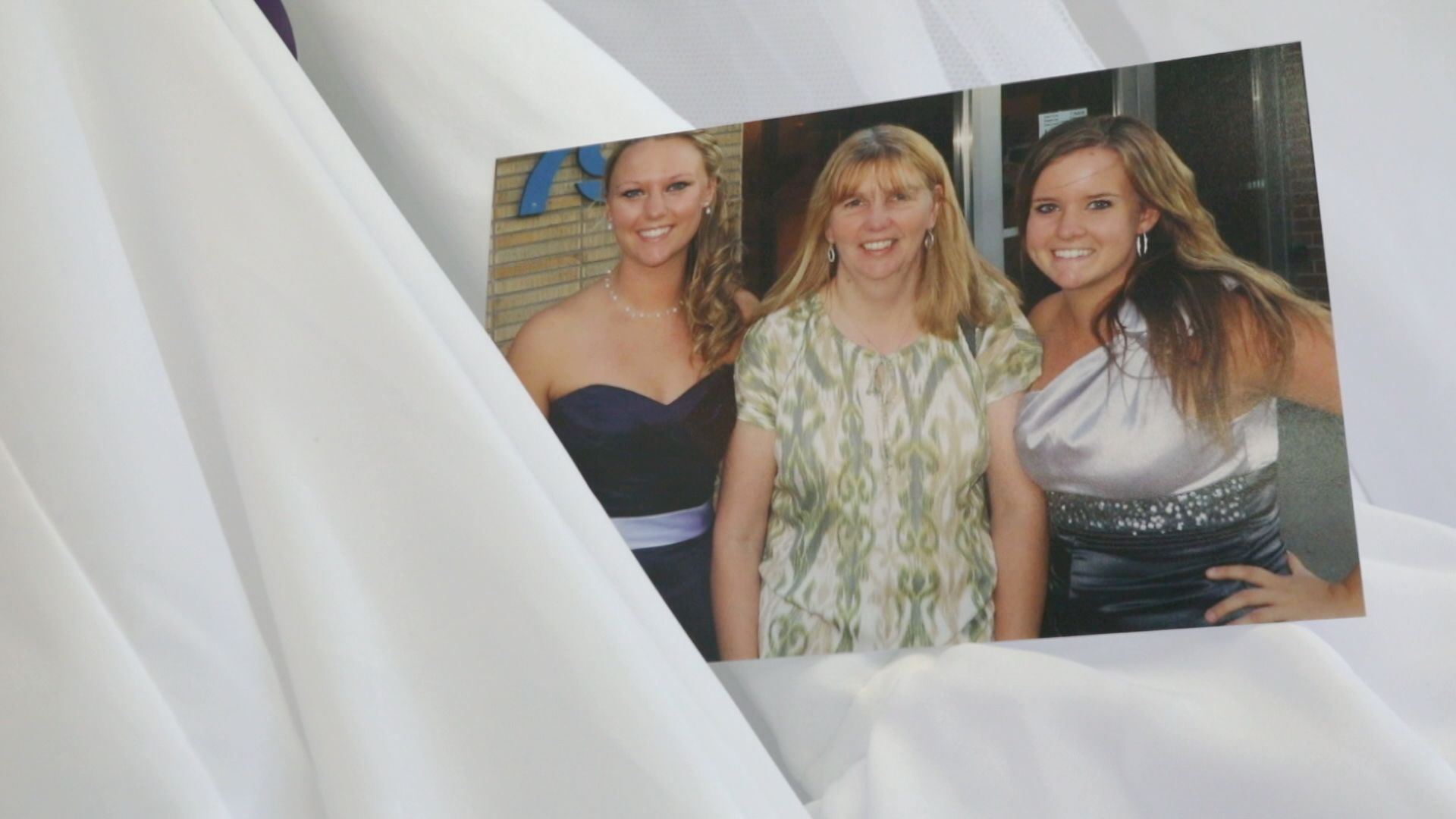 "All modes of communication were gone," Steph recalled about Susan's eventual loss of speech and the ability to write.
"Everyone's like, 'Susan, look who's here?' And she turned and looked at me and looked away and kept walking. And it broke my heart," Steph said about the first time her mother didn't recognize her.
But when it came to her wedding, hope replaced heartbreak for a bride who knew she needed her mother there.
"I love her. She's my mom. She's still my mom. She's in there somewhere," Steph said about her decision to change her wedding plans to accommodate her mother.
And so the planning began with Steph's fiancé, who also pledged his support.
"I mean, I love that woman. So if she wants to move it up a year, move it up a year. If she wants to do it in her mom's backyard, I totally understand," Bryan said.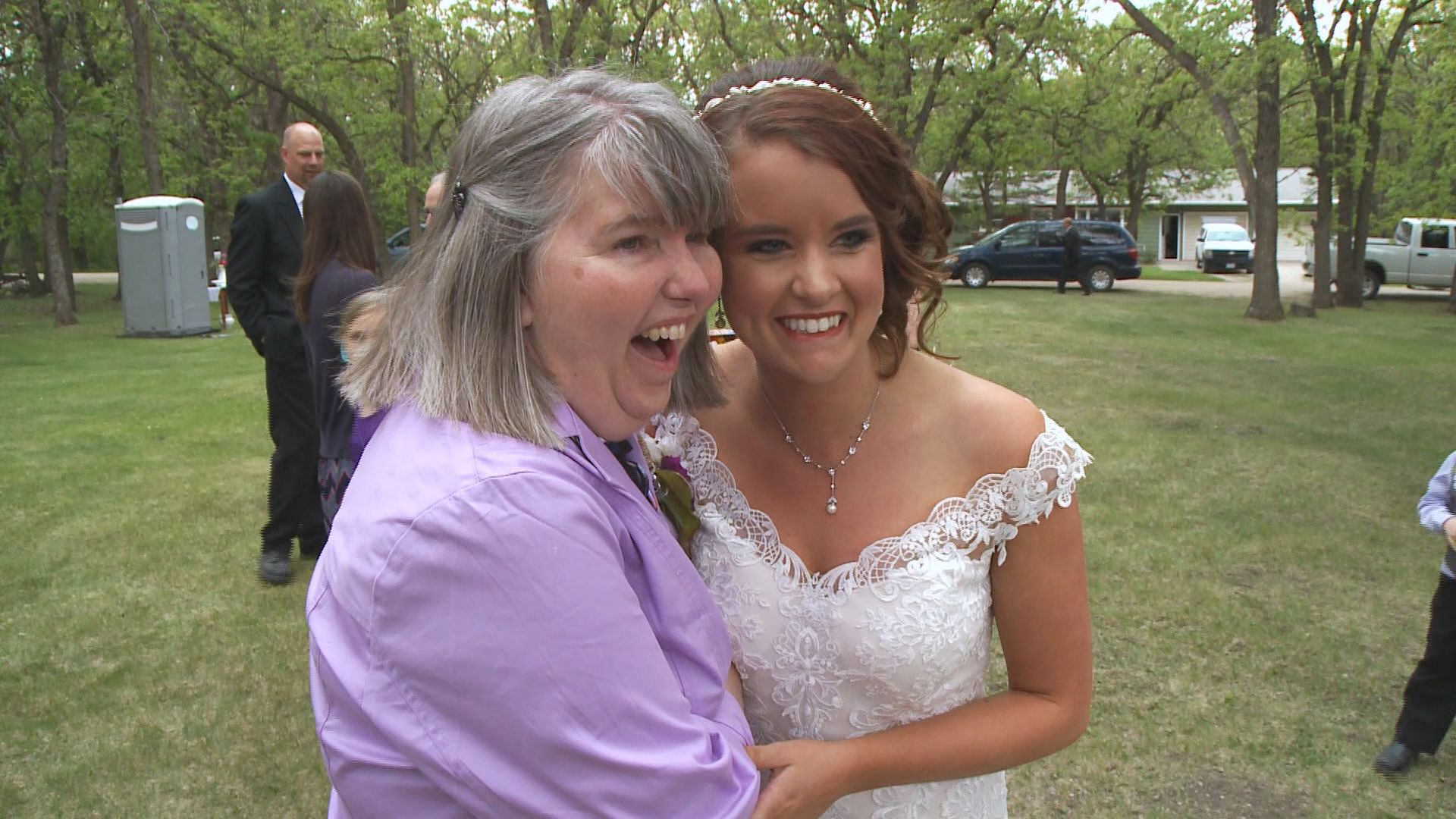 Most couples spend more than a year planning their wedding, but Bryan and Steph managed to arrange their ceremony – from picking a dress, to inviting family and friends, to finding flowers and music – in 25 days. And despite the short notice, the couple's friends and family were able to make the drive from Minneapolis to Devil's Lake.
"As a mom, I was so happy that they were going to do this for Steph's mom. Because I can't imagine as a mother not being there for your daughter's wedding," said Susan Kimmel, Bryan's mother, while helping to shop for a dress at Bride to Be consignment store in Bloomington.
"Yeah, we were definitely coming. It was awesome," said Craig Fish, Bryan's father.
Every wedding holds surprises, and Steph and Bryan were prepared for a few on their day – especially since Alzheimer's had a seat at the ceremony.
"She might laugh. She laughs at a lot of random things. But that's good. I mean, she's happy," Steph said about her mother's possible reaction.
But instead, Susan sat silently, watching her daughter vow her lifelong loyalty to her groom. A loyalty Steph has already defined in her commitment to her mother.
"She might not remember a lot, but she knows love. When she sees love and she feels love, she knows love," said Mary Senger, Steph's aunt.
"I never thought I would have my mom at my wedding. So it was a treasure to have her with us for the day," Steph said.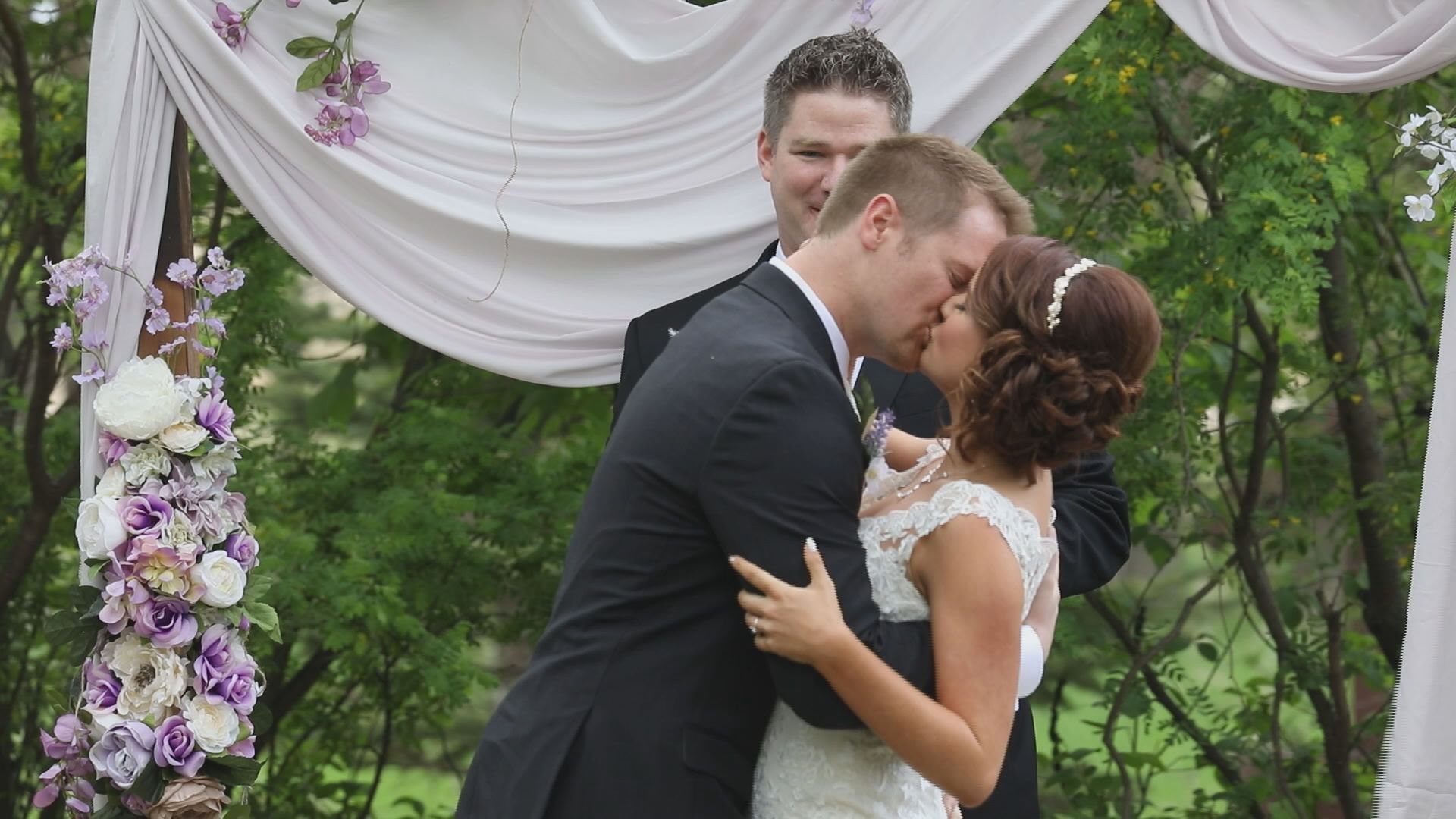 After the ceremony and during the reception, Susan's joy rang out in contagious laughter. Two weeks after the festivities, Steph and her family had to move Susan from her home to a memory care facility.
Today, 5.5 million Americans have Alzheimer's Disease, 200,000 of them have Early-Onset. On Sept. 9, Steph and her family will be joining the Walk to End Alzheimer's at Target Field in Minneapolis. For more information on that event, or for advice and statistics on the disease itself, click here.