ST PAUL, Minn. — Como Zoo is welcoming a new addition: a baby giraffe!
The male baby giraffe was born Sept. 10, weighing in at 160 pounds and standing at six feet, four inches tall, according to a Como Zoo press release.
The giraffe's birth become a sensation for Como Zoo's social media pages, after the zoo posted a photo of the calf's hoof starting to emerge. Zookeepers delivered the baby on a special straw bed.
The unnamed baby is the eighth calf born to mom Clover, and becomes the 23rd giraffe born at Como Zoo in the past 25 years.
The baby is currently bonding with mom behind the scenes, but could make his public debut sometime next week.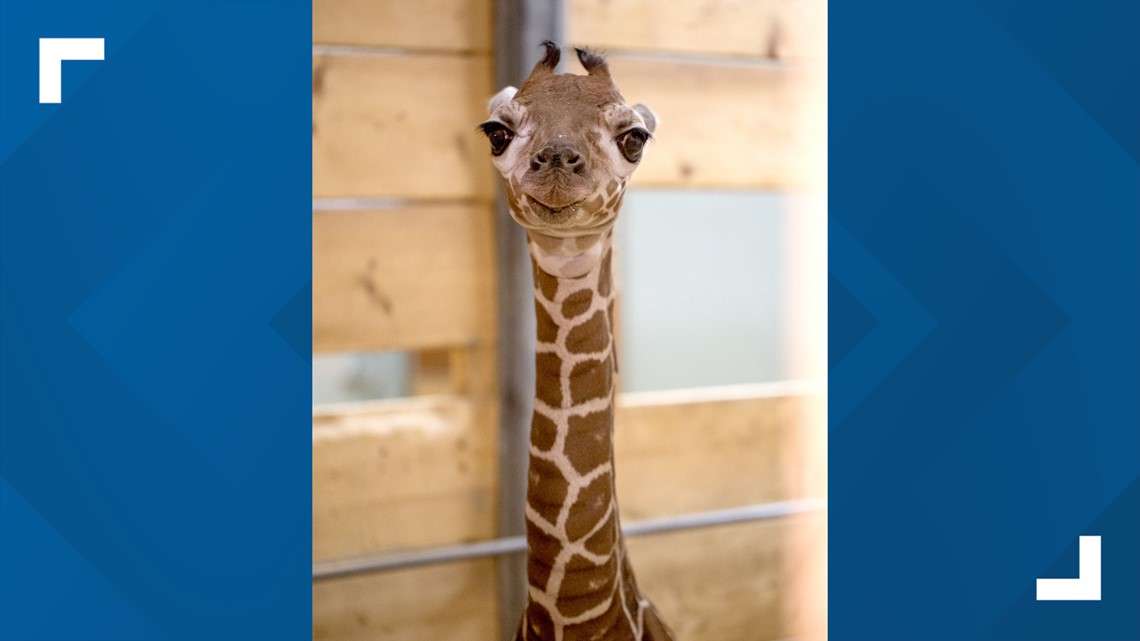 According to the zoo, giraffes generally double in height by the time they reach adulthood, and can get up to 18 feet tall.