DULUTH, Minn. — A zoo in northern Minnesota has a new addition and it's one of the world's most endangered primates.
Zoo officials say its gender is "unknown currently and so remains unnamed at this time."
The baby Cotton-Top Tamarin's parents are Mira (mom) and Deno (dad).
"The infant can often be seen clinging to dad's back and, we have witnessed grooming and great care from both parents," according a news release from the Lake Superior Zoo.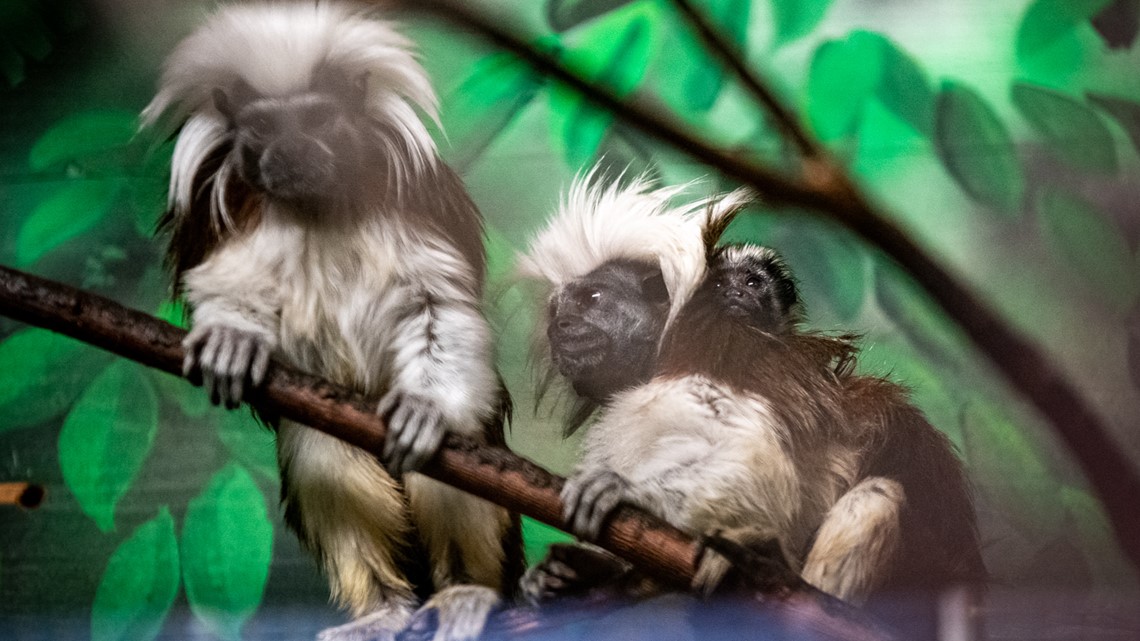 Cotton-top Tamarins are classified as a "New World" species of monkey. Cotton-Tops can be found in northern Colombia.
Their name derives from the crest of white hair on their heads.
They spend most of their time in the upper canopy layer of the jungle, feeding on fruit and insects.
Officials say the Cotton-Top Tamarin is listed as a critically endangered animal.
There are only 35 breeding pairs of this species of monkeys in zoos around the world.