SANDSTONE, Minn. — One of the world's oldest lionesses in captivity has died.
According to a release from the Wildcat Santuary, Salteña, the 27-year-old lioness had been in Minnesota since late 2018. The Wildcat Sanctuary is a nonprofit rescue sanctuary in Sandstone, Minnesota.
Salteña was rescued from a traveling circus in Argentina, where she spent most of her life. She was kept in a tiny, rusty crate and suffered malnutrition, hunger and metabolic bone disease. Her teeth were rotten and broken from a poor diet and chewing on the bars of her crate.
Salteña was eventually rescued by a zoo in Argentina before arriving in Minnesota in late 2018.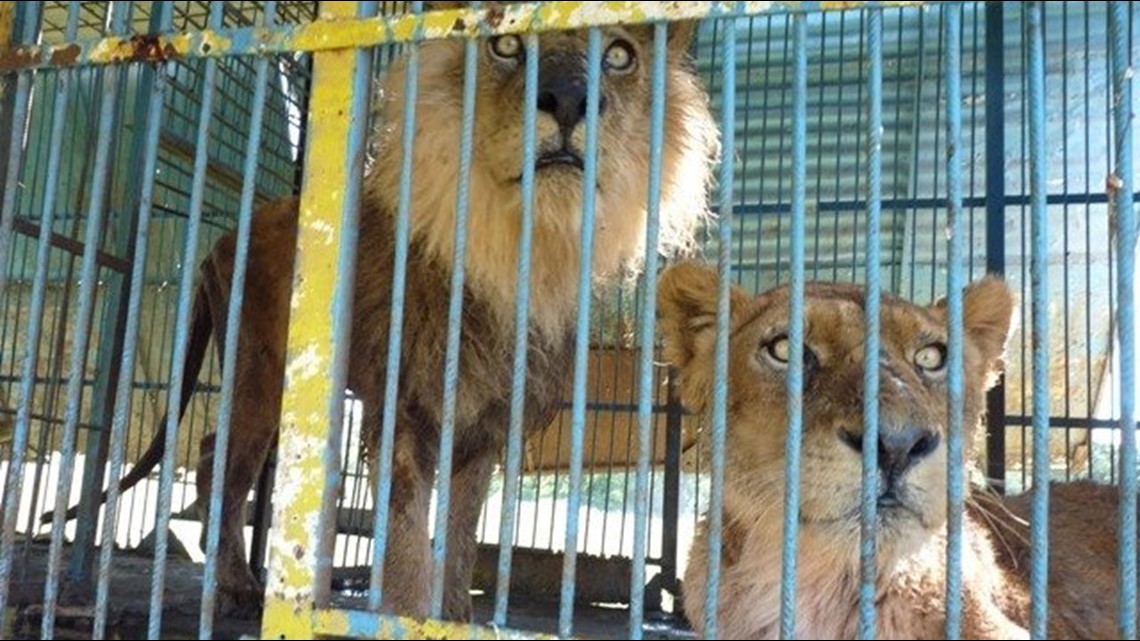 "I remember being asked if it was the right thing to try and move an old geriatric lioness literally across the world," said Tammy Thies, Executive Director at the Wildcat Sanctuary in a release. "But this zoo had been closed for several years. Sadly, that might mean Salteña would pass away in her cage, as others had already done.
"I refused to let that be her fate. We knew it would be risky, but we had to try. We had to show her what life could be like. My only regret is that we couldn't have rescued her sooner."
According to the release, Salteña was placed in a grassy habitat with straw-filled beds, and plenty of room to roam during her time at the Wildcat Sanctuary.