ST PAUL, Minnesota — Clara Carlin of Coon Rapids is a lot like any other three-year-old. She goes to preschool, rides the bus and loves to sing and dance. But she's come a long way since doctors performed open fetal surgery on her, more than three years ago.
"When they told us that she had spina bifida, I'm like, 'What are the options? What are my next steps?'" said Nicole Carlin, Clara's mom. An early ultrasound detected the spinal abnormality.
According to the Spina Bifida Association, spina bifida is a type of neural tube defect that occurs when a baby's neural tube fails to develop or close properly. It typically occurs within the first 28 days of pregnancy and affects more than 1,600 babies in the United States each year. The condition can cause traumatic injury to the spinal cord, a buildup of fluid in the brain, and other significant physical and neurological damage.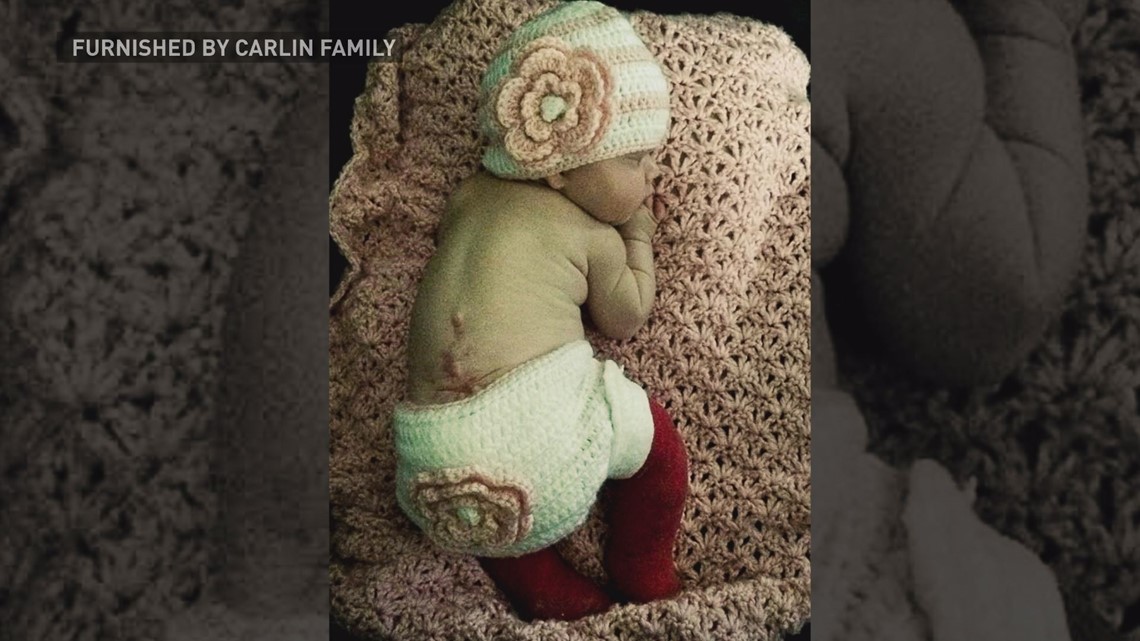 At 25 weeks pregnant, doctors performed open fetal surgery on Nicole and her baby girl. In open fetal surgery, performed before 26 weeks gestation, the fetus is exposed in the womb and sometimes partially removed to allow for corrective surgery.
Nicole and her baby's surgery happened at the Midwest Fetal Care Center, a collaboration between Children's Minnesota and Allina Health. Clara marked their first open fetal surgery.
Before this possibility, the Carlins would have needed to travel more than 1,000 miles from Minnesota for fetal surgery, and stay for months until the baby's birth.
"We've had our program for open fetal surgery at Children's Minnesota... for slightly over 3.5 years. We've operated on 30 children with spina bifida and two other open fetal procedures for children with a different type of disorder and the program has become one of the busiest open fetal programs in the country," said Dr. Joseph Petronio, director of pediatric neurosurgery for Children's Minnesota and lead neurosurgeon on the fetal care team.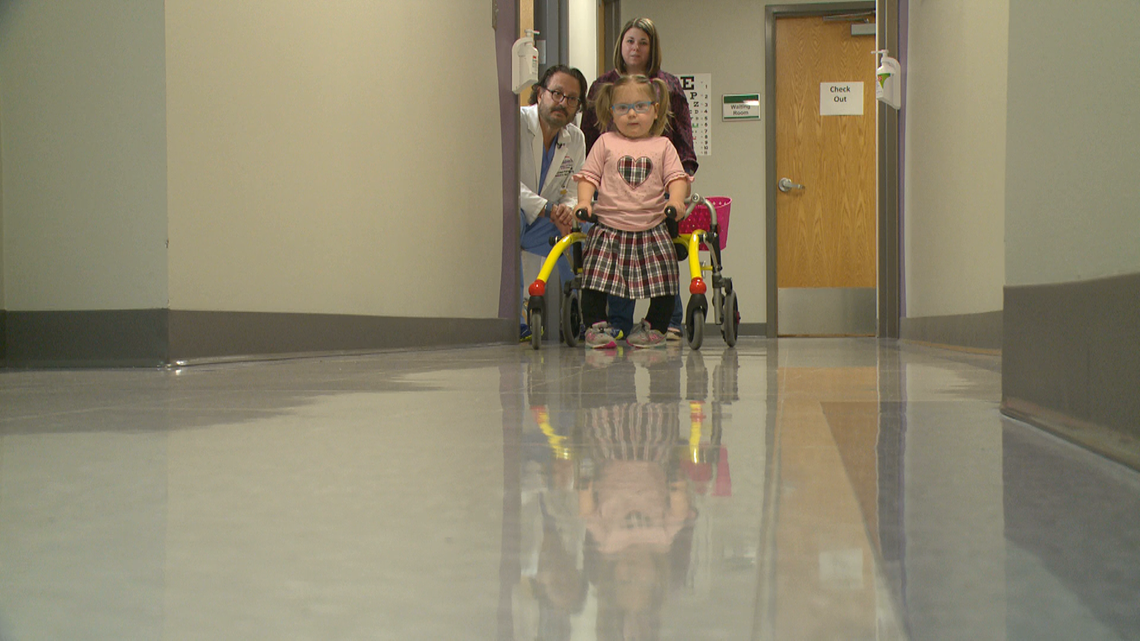 A 2011 study showed that repairing spina bifida before birth versus after can lead to better outcomes.
"Overall cost to medical care in their lifetime is reduced, the number of surgical procedures is reduced, and the extent of the physical disability that comes along with spina bifida is significantly improved," Dr. Petronio explained.
Nicole said everything started to click once Clara turned one. She started talking earlier than her brother and is on track for her age. Clara is also able to walk, using a walker.
Clara's mom said, "She's amazing. I wouldn't change a single thing."