ST. PAUL, Minn. - A fresh coat of paint is the first sign that something has changed at the auto repair shop on the 2500 block of West 7th.
The fleet of retro Volkswagen campers is another, one that is nearly impossible to miss while driving by.
Jordan Frank-Shannon had been working for years as an import specialist when he and his wife Crystal welcomed a new daughter just over a year ago. The change in their lives was also a trigger for a career move, as the two left their respective jobs... Jordan at Good Carma Auto Repair, and Crystal as manager of a homeless shelter... to open VanGo Automotive, a shop with a twist. Besides fixing cars for neighborhood residents, the couple is sharing their love for the quirky camping machine known as the VW Vanagon.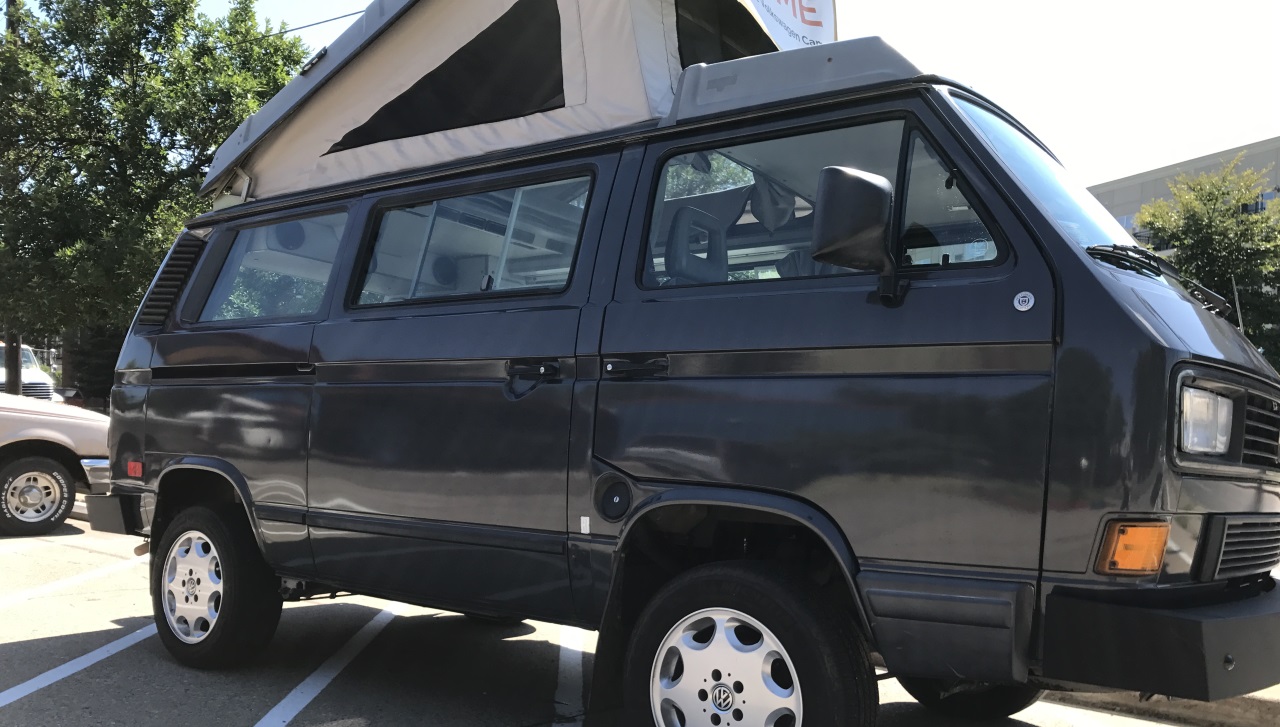 "When you rent one of these, when you take them out on the road it's almost automatic… that you stop for just a moment, get in the drivers seat or in the back, and you just slow down," Jordan reflected. "And it kind of brings you in a different space, and I think that's what's really powerful about these."
Jordan's romance with the quirky camper van began about eight years ago, when a friend with a Vanagon Westfalia invited him to ride along on a trip to the North Shore. He's been hooked ever since.
"I think there's simplicity to it, I think without having all these crazy amenities to it like a TV and so forth, you can be in comfort with nature but you can also disconnect as well," he reasons.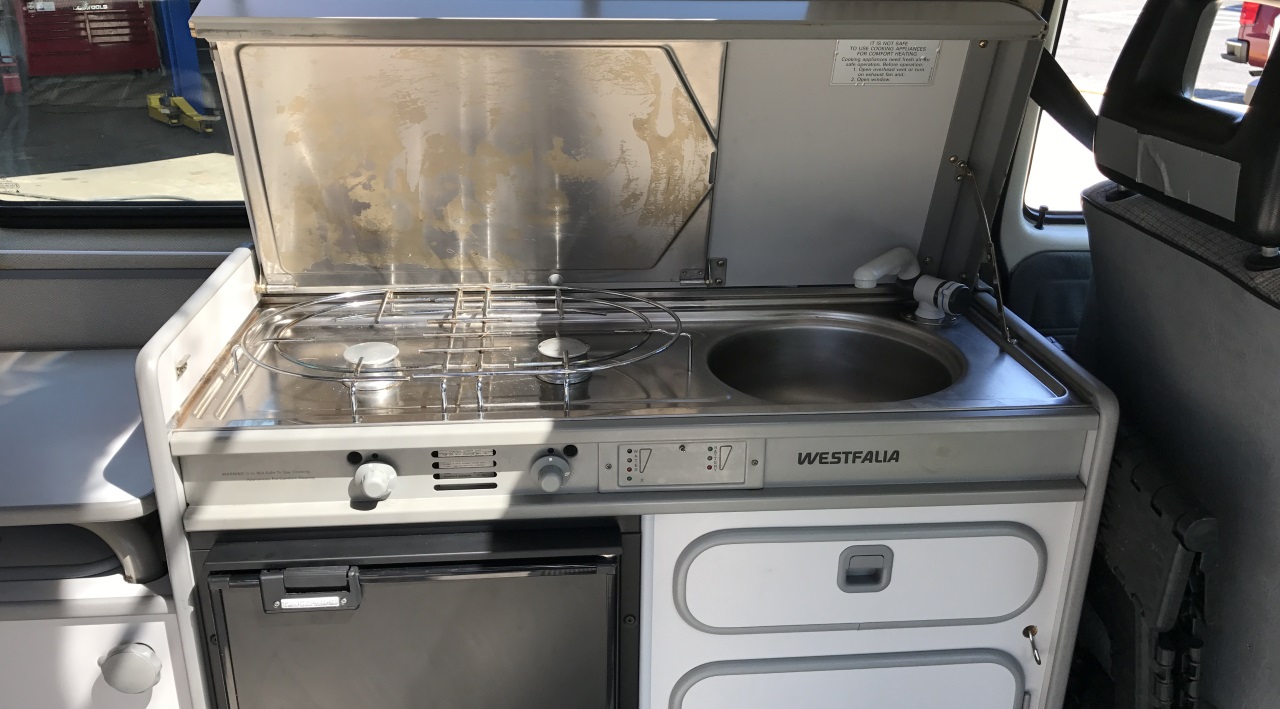 Crystal signed on later, but is now just as big a fan of the Vanagon as her husband is. "They're a classic, really fun to ride… you cruise in em, people look at you and are excited about it, they're something different on the road."
During a trip to California Jordan and Crystal visited six businesses that rent VW campers and learned that demand was nearly impossible to meet. Most said they were constantly looking for new units to add to their fleet. The couple decided the model could work here, but there was a challenge: Minnesota's use of salt on roads during the winter have turned many of the VW camping vans into rust buckets. Jordan found one locally that had been well-preserved, but filled out their fleet of four by searching in rust free by locating Vanagons in California, Washington State and Idaho.
"Head out on a flight, cross your fingers, bring a flashlight, test drive em, go through em the best you can, then you cross your fingers are you going to get home," he laughed. "It was an adventure, had a blast with every one of em, got home in every one of em, couldn't be happier."
Once back in Minnesota Jordan went through each one of the campers, refreshing everything from engines and transmissions to suspensions and interiors. He put brand new canvas in the pop-top campers, refurbished the on-board kitchens, and Crystal helped outfit each Vanagon with cooking, camping and sleeping gear that come along with each rental. From June to the end of August the retro campers rent for $195 per day, with 150 free miles included. During what they call the 'shoulder' season (May, September and October) they are available for $185 per day. They are not renting during winter months to keep the vans in good shape.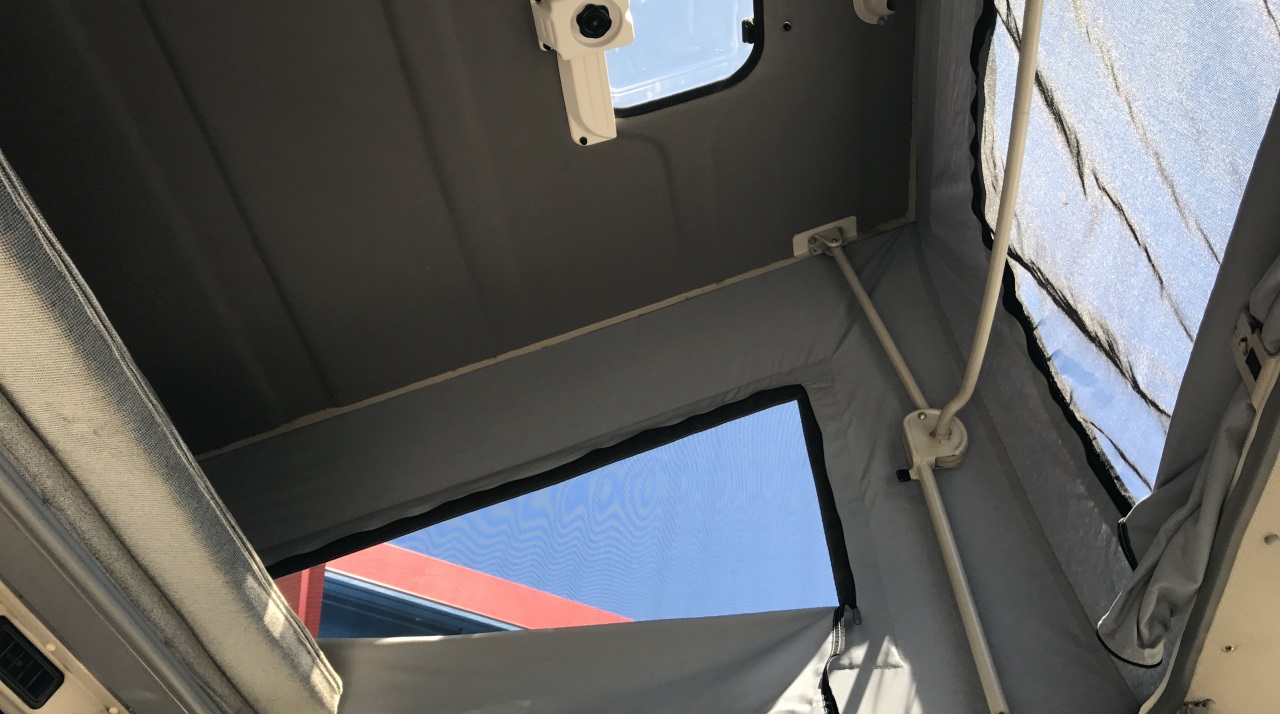 VanGo's campers don't have TVs, showers, or climate control systems like current RVs, and they can't run 85 miles an hour on the freeway, but that's part of the point. Climbing aboard these classics evokes a carefree vibe, and transports folks back to a time when life wasn't so rushed. Families or friends can turn off the electronics, put distractions on hold and focus on each other.
"They're funky, they've got a great vibe, you've gotta love the pop top… tons of cool little things about em," Jordan reasons. "For young kids, they think it's a cool, hippie vibe, fun to cruise around in, and for adults, it's kind of stepping back in time."
For Crystal, the allure of the VW bus is even simpler.
"They're just fun… they're fun to drive."