MINNEAPOLIS, Minn — If you're like me and love to eat sushi but hate spending a ton of money of rolls and bowls, keep reading!
I was always intimidated by preparing raw fish at home. How do I know if it's sushi grade or that I won't poison my entire family by consuming something like raw tuna or salmon? So, I went to my friends at Coastal Seafoods, who just opened up a brand new storefront across the street from their old location.
Keane Amdahl, who teaches cooking classes at Coastal Seafoods, not only answered all of my raw fish questions, he decided to teach me how to make easy tuna poke at home.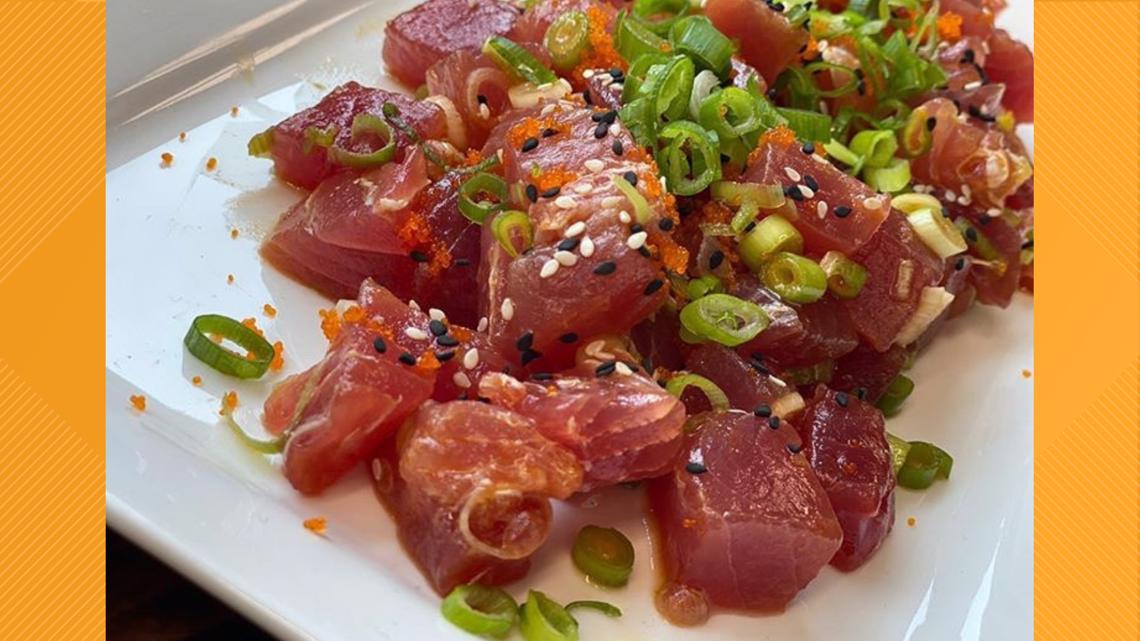 1 lb tuna, cut into 1/2" cubes
2 green onions, white part only, roughly chopped (reserve greens for garnish)
1-2 tbsp tamari (or sushi soy sauce)
1 tbsp fresh lime juice
1 tbsp sushi rice vinegar
1 tbsp chili oil (or roasted sesame oil)
Orange masago, for garnish
Black and white sesame seeds, for garnish
Place tuna and chopped green onions into a mixing bowl and toss to combine
Add tamari (or soy sauce), lime juice, vinegar, and chili oil and mix thoroughly to dress
Add poke mix to a serving platter and sprinkle with masago, sesame seeds, and additional green onion over the top
Serve immediately and enjoy