MINNEAPOLIS - Bobby and I were invited to the Kraus-Anderson headquarters in the East Town neighborhood of Minneapolis. This past spring they installed three colonies of rooftop bees. Today, they are thriving!
Their "Buzz Squad" talked about why they decided to do this.
"Sustainability, going green, eco-friendly are all popular terms we use and see every day, but what are industries doing to address these challenges?" Kraus-Anderson (KA) has taken a unique approach: Urban Honey Bees.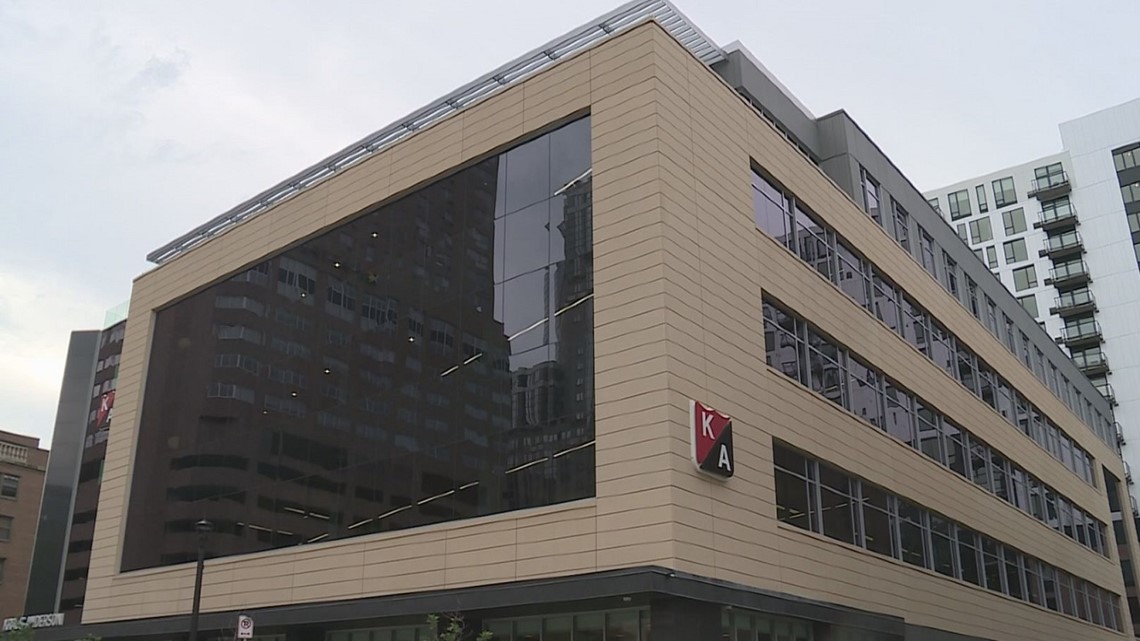 KA has three colonies on the roof with three queens. Each colony is about 7,000-10,000 bees -- roughly 25,000-30,000 bees on the roof. Once fully matured this bee population could grow to 100,000.
Brendan Ward, KA's project coordinator and Buzz Squad chair said, "Our goal for this project is fourfold, with the first and most obvious goal being that we have three successful beehives that are able to live, thrive and pollinate in our urban environment. Second, KA cares about sustainability, and this is just one of our many contributions to the sustainability efforts. Third, we want to promote all the good that honey bees do, how they help our environment and that we need them in order to survive. If honey bees continue to die off our food resources and production will see a significant decline. And lastly, we want to educate not only our own employees but the communities that we serve. We want to be a leader in the #UrbanBees effort. We want our communities to know the benefits of beekeeping and how rewarding it is to be a part of."
Bees and other pollinators dying off over the past decade is a serious environmental concern for so many reasons.
"We need bees for so many things so to have the opportunity to add to the population in our city makes a huge difference. I think it all comes back to our commitment to strengthening the communities that surround us," Ward said.