'Let Joy Flow': A dying woman's wish
I've almost died 17 times. I have been faced with death and dying most of my life, now I am welcoming it.
Karen Axeen, 57, of Apple Valley, a mother and grandmother, passed away after years of chronic illness and multiple cancers including ovarian cancer and breast cancer. After spending almost an entire year hospitalized last year, she entered hospice and decided to stop cancer treatments. She prepared for her death with the help of a certified end-of-life, or death doula.
Karen invited KARE 11 to document her final months of life to show others the honor of dying. She spent her final days writing letters to her two adult daughters and six grandchildren.
ACCEPTANCE
:
I feel like he's telling me I'm done
"Dying was in the forefront of my diseases. I've almost died 17 times. I have been faced with death and dying most of my life, now I am welcoming it. The conversations between God and I, I feel like He's telling me I am done. I don't want to paint a picture that it's all roses, but fear is not here.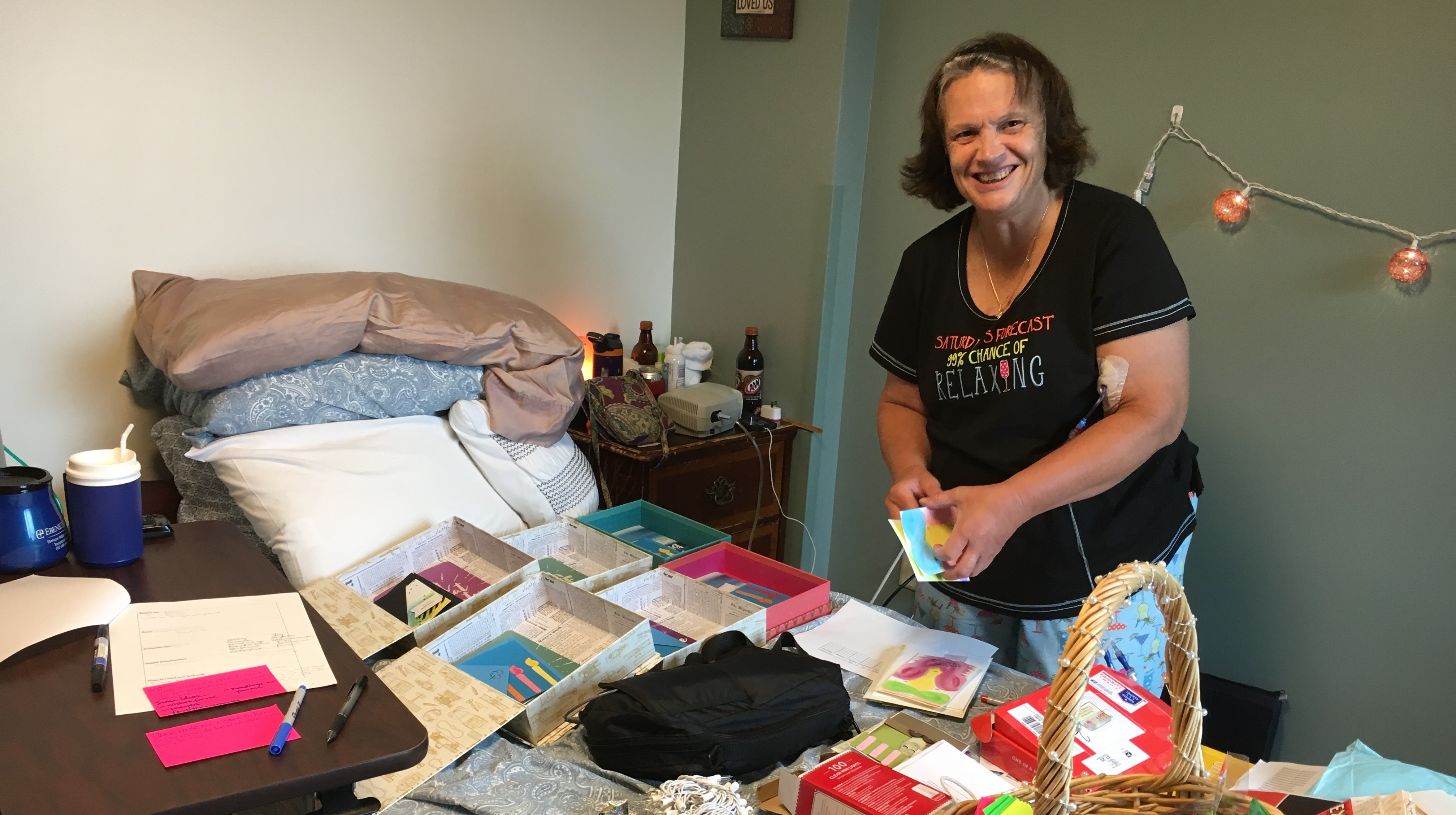 I just want to invite others into the unknown, because I don't think anybody looks at death like this.
The whole thing is to show people there is another way to die, there is hope out there, you don't have to die a miserable death. You can honor your life by dying peacefully and I want to show others there is a way.
There is so much pain involved in death, that doesn't have to be there. Why does it have to be crying? Why can't it be joyful and peaceful? Let joy flow. Let peace flow."
LONELINESS
:
"They don't know what to say..."
Karen was divorced and said she had few visitors while in hospice at Ebenezer Ridges nursing home facility in Burnsville. She struggled with loneliness after hearing many of her loved ones were afraid to come visit her.
"There are ways to show families how to react to people that are dying, what we need to hear and see. I've had too many people that said they would come see me, but I haven't seen anybody. I asked one person why, and they said, 'they don't know what to say.'"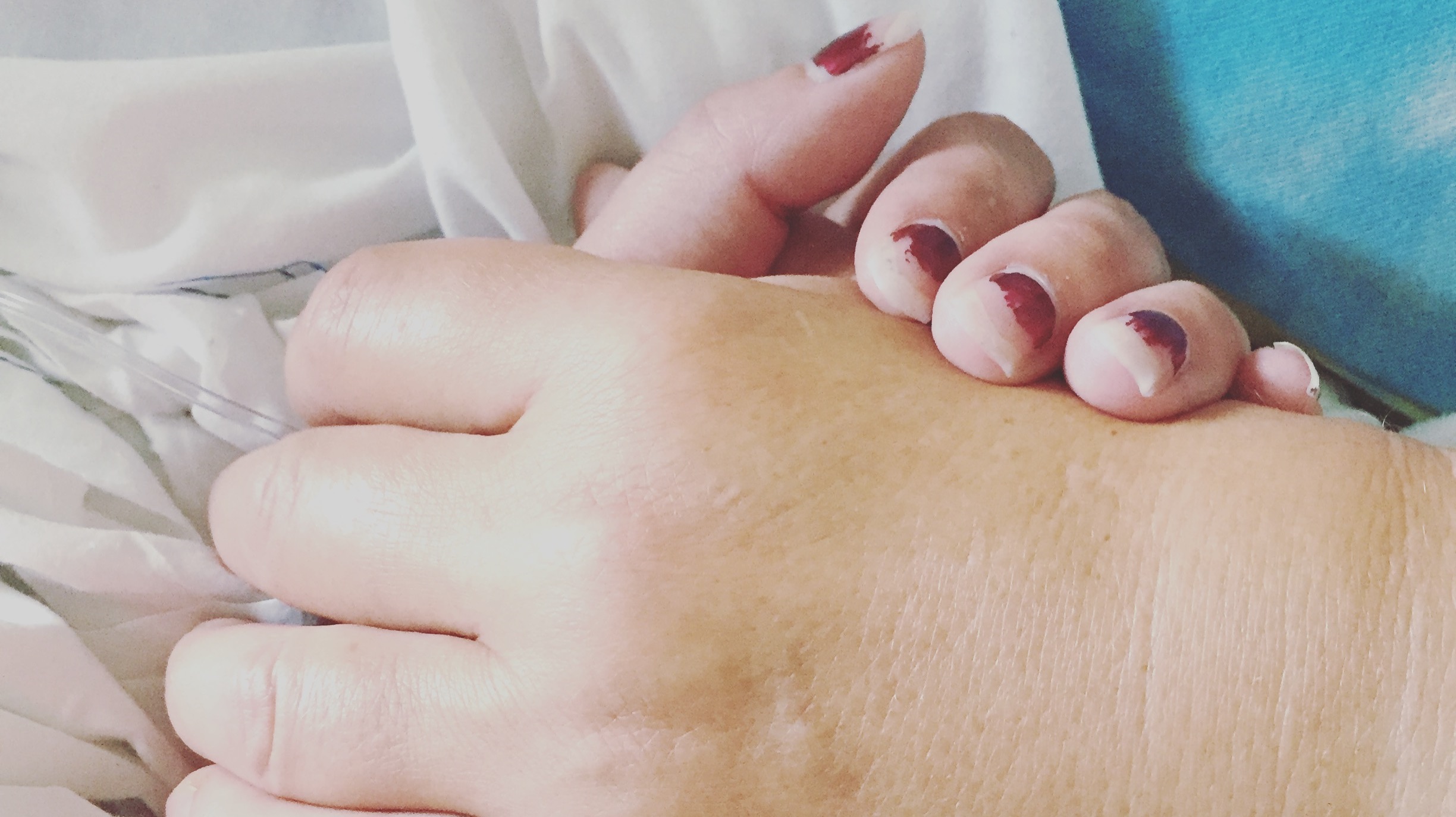 "They can say, 'I love you and I care about you. Is there anything I can do for you? How about I just sit here and hold your hand?
You are honoring yourself by coming to visit. You will walk away, and say, 'I can handle this.' Any past crap, leave it, it doesn't matter anymore. Put aside past wrongs. It's time to say goodbye and time to say 'didn't we have some good times, look what we did in life?'
It's time to mold together, time to put things to rest."
LAUGHING UNTIL THE VERY END
:
"I hope it's a peaceful, happy time."
After growing weaker, Karen turned down her intravenous nutrition, an option discussed with her providers in hospice care.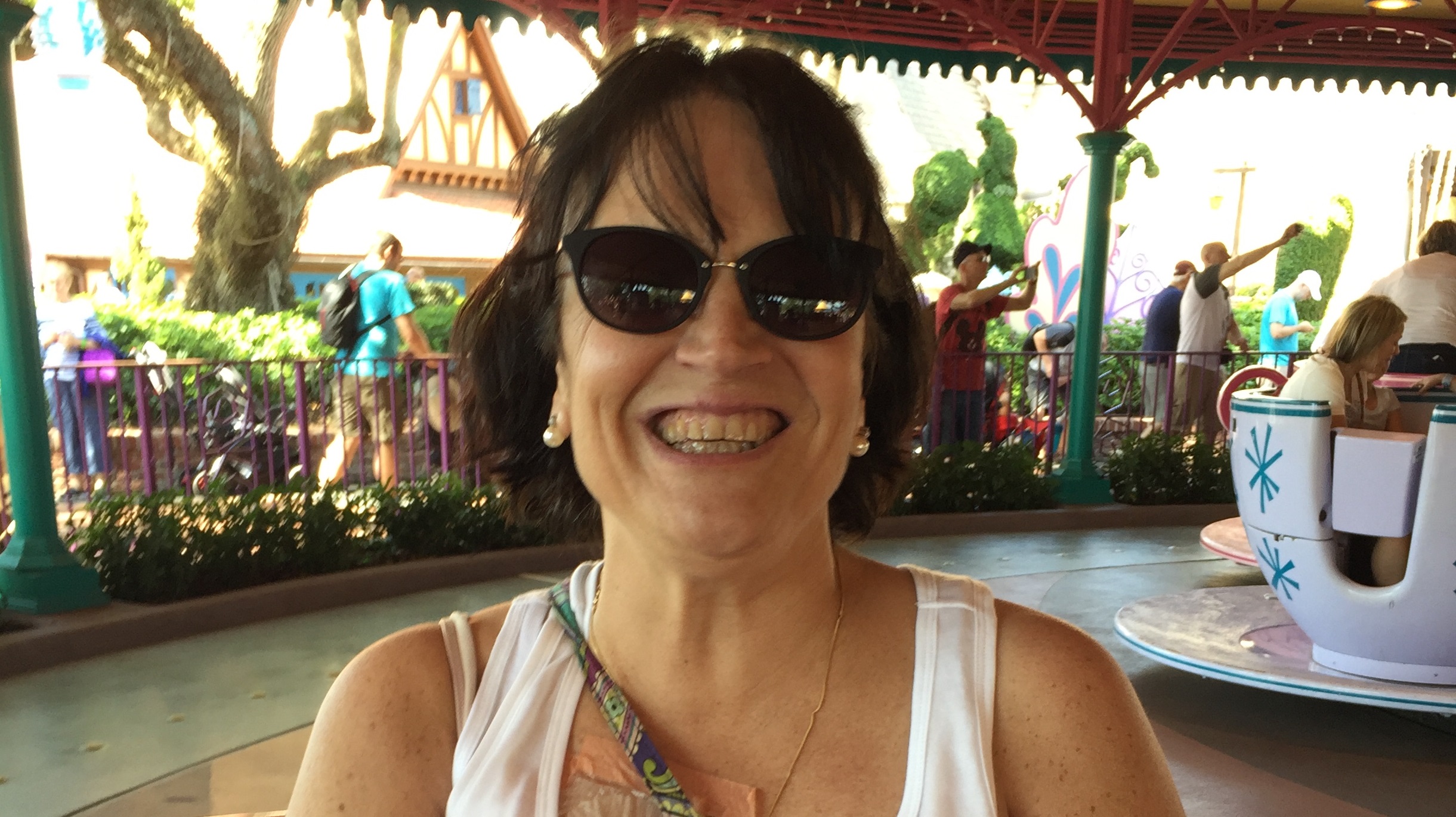 "I probably can do better work up there than I can do down here. One person said I'm committing suicide. My God and me have talked. It's time for Him to take control and not me.
I hurt like crazy all the time. I am feeling weaker. I need to finish my letters to my grandbabies. I am going to miss the birth of my grandbaby, that's in December, but I'll get to hold it and kiss it first and send it on its way. I will be there whispering in my daughter's ear.
I think that's the greatest mistake people make. Telling the dying person to hold on, because you need to let them go. I hope it's a peaceful, happy time, I hope we are laughing, laughing until the very end."
SERVICE
:
"I would give my right arm for somebody. I've always been like that."
Karen spent her life as a pediatric nurse, specializing and advocating for abused and neglected children, a life punctuated by a passion for serving others.
"I'm honoring everything I stood for. The compassion I have for humankind, I would give my right arm for somebody, and I've always been like that.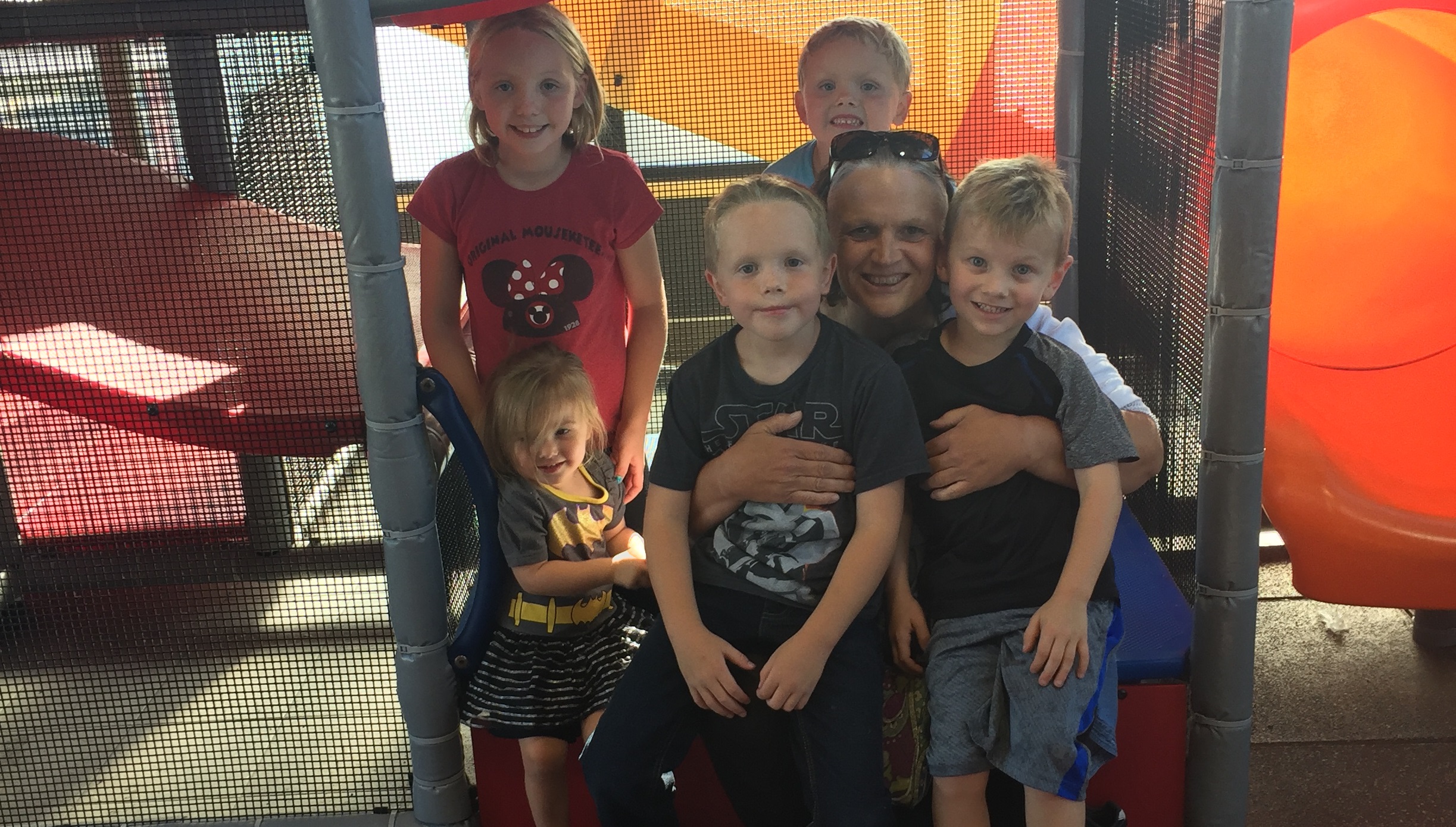 When I was a little kid, I would write little storybooks for new people that moved into my neighborhood. I've always welcomed people. I just want to be with people, and everybody wants to belong.
So if one person is touched by this, then I did what needed to do. I don't want pity.
My Dad said, 'you can have pity parties in your life. Put on your bathrobe, get your bunny slippers, grab a box of Kleenex and have your pity party. Give yourself a half hour, then take off your bunny slippers and go on.'
I'm not going to have a funeral. I want people to honor me while I am still here.
I am going to be cremated. The girls are going to rent a red convertible and take me to Glacier National Park and lift up the cover. So, don't be sorry for me. I am going to go to a bigger and better place. Come join me. Come join the party. Why can't it be a celestial party?"
GOODBYE
:
"How lucky I am to have something that makes saying goodbye so hard."
Karen made big plans for a celebration in heaven leaving her loved ones with a personalized card and her favorite quote.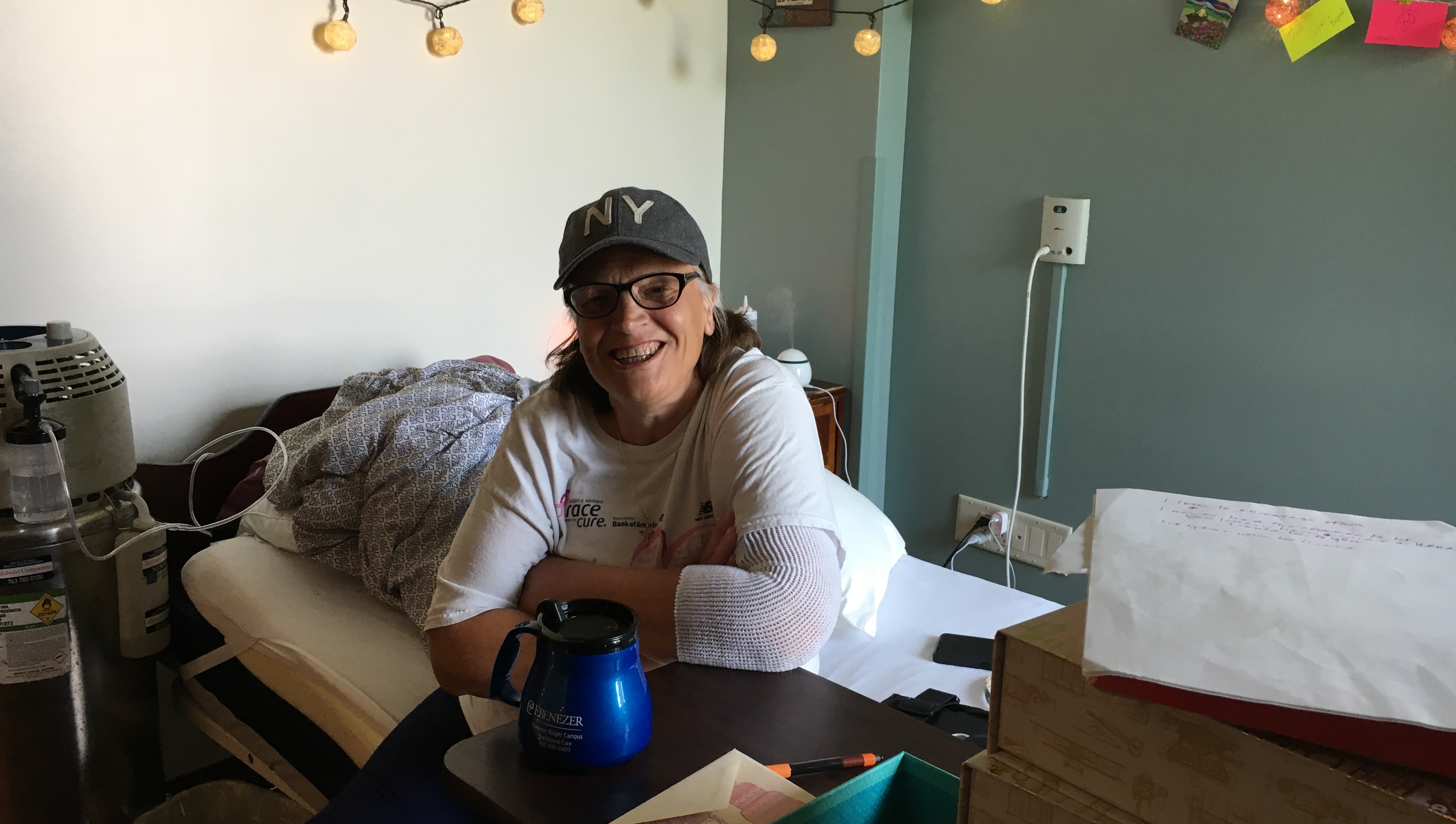 "In celebration of this life I've lived, as a way of keeping my memory alive, I ask that you go out into the world and be of service to someone in need. Help them out. Make them smile. Shine your light as only you can. And let that joy we create together be the light that continues to guide you home."
"How lucky I am to have something that makes saying goodbye so hard." – Winnie the Pooh
KAREN'S LEGACY
:
"We are still alive until we are not."
After Karen's death, Christy Moe Marek finished her end-of-life doula certification (INELDA) and has started a business, called Tending Life at the Threshold.
Marek told KARE 11 Karen remains a lasting inspiration and teacher that guides her work as an end-of-life doula. These are Marek's words.
"I think of the work as a little deeper than that, soul midwife, death midwife, transition coach. You can stop a conversation pretty quick, saying you work with the dying, but I tend to talk about it terms of the before, during and after and how to support families. The main thing for me is we are still alive until we are not. There is so much life left, so much left to do, impact to make and that really drives a lot of what I do."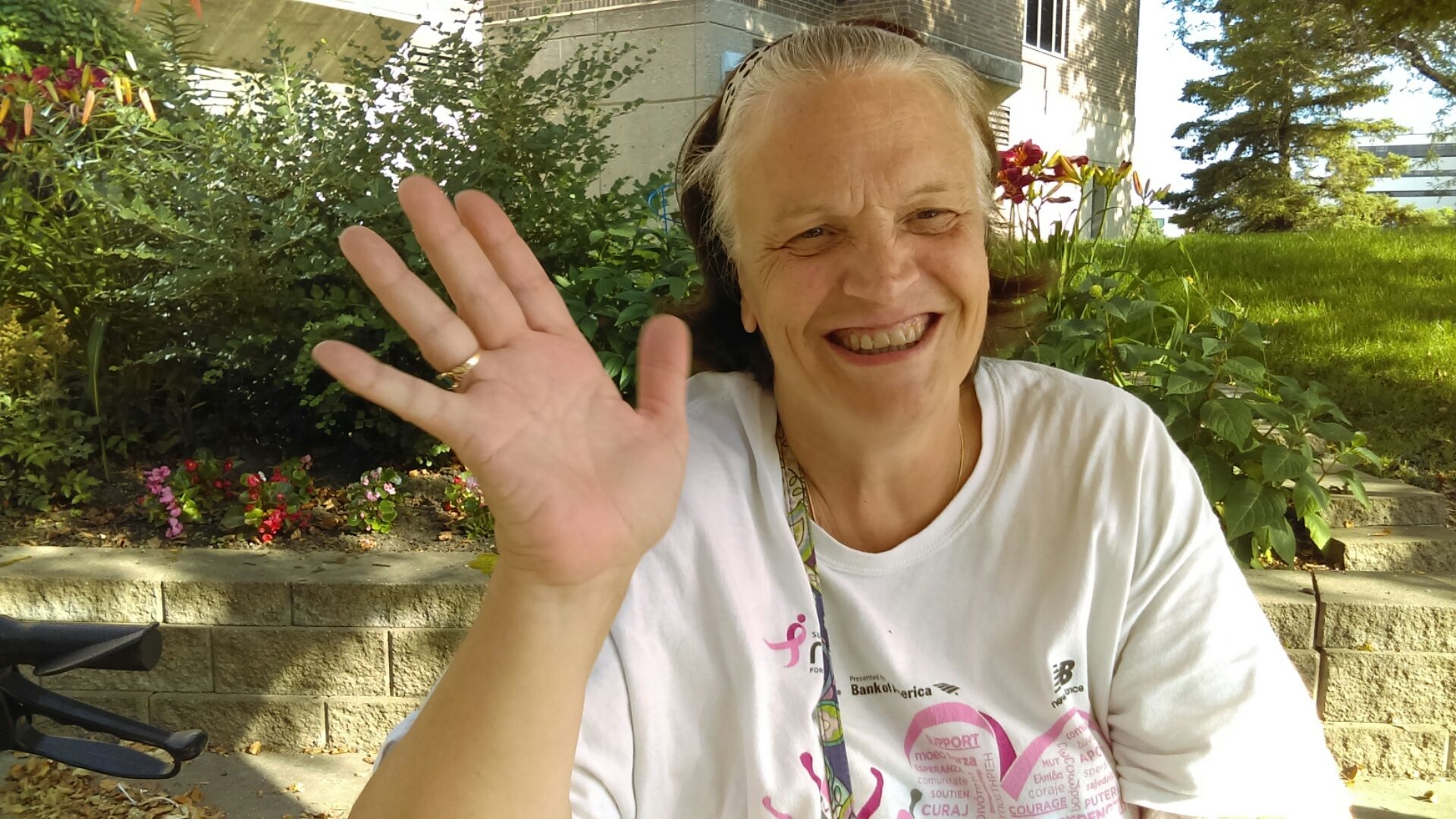 "Karen was that philosophy in action. She wanted more than anything to be a teacher and make that impact and I just respect that so much, and that inspires me and makes me realize how important that work is."
"Death isn't a medical event, it's life, it's just a part of everything. I think that is part of the wisdom in this for everybody, we all know how to do this, we are all going to do this. It's just a big mystery, so to be able to dance on that threshold, between this world and the next, wherever that is, whenever that is. She will be there before I will, so if I can glimpse that, with her, through her, what a gift is that?"
May 24, 1960 - September 23, 2017