Every day, half a billion people use Instagram. Influencers and content creators thrive on the site, connecting with their followers on everything from food, to fashion and family. From Duluth to Woodbury, a few thousand followers to a few million, we're introducing you to some of the people Influencing Minnesota.
When you step out of the house with a duck in tow, you're going to get noticed. When you go out in public with an Instagram famous duck? You're going to have fans. Derek Johnson got Ben Afquack, also known as @minnesotaduck, when he was just a day old. Since then, Derek and his friends have taken Ben on lots of adventures, from moped rides to trips to the Mall of America. His Instagram has a whopping 56K followers, but his profile started out as mostly a joke.
When the video of Ben "drumming" went viral, his profile blew up. Now Derek says he wants to use Ben's Insta-fame to bring joy to others. "I would love it if we could somehow use this whole explosion to get into hospitals or treatment centers," he says. "Without any sort of way to back it up it might be hard to bring a duck into a hospital. But if we're like, 'Hey, this is what we're doing,' it might be easier to bring him into a treatment center and make someone's day better."
Meghan Yancy is a lot of things. A mom, blogger, and entrepreneur. She home schools all six of her children, is writing a book, runs her YouTube channel and organizes a Minneapolis mom meet-up group. She has a lot going on, and you can follow just about all of it on her Instagram page, @meghanjoytoday. With her 138K followers and myriad of influencer marketing brand partnerships, Meghan is able to support her family of eight. And even though her feed is filled with perfectly filtered, pretty photos, most of her content is all shot by Meghan, or her kids or her husband. No professional photographers needed!
Even though she checks off all the boxes for what defines an "influencer," Meghan doesn't love the term because of what it portrays to some people. She's still learning to accept that "influencer" is the word associated with her work. "The truth of the matter is we're all influencers in this world. We can be a good influence or a bad influence. We all have that in our grasp, the term just landed on it."
You can find just about anything on DJ Phat's Instagram feed. Fine dining, fast food, gas station snacks, massive burgers. You name it, he's probably tried it. Anthony Holznagel, aka @phatphood, has nearly 25,000 followers. He's posted more than 7,000 photos. And everything you see on his feed, he's tried. But for Holznagel, his Instagram is fueled by his appetite, curiosity and desire to help his community, not his bank account. "I could get paid a lot for doing this," he says. "I just chose not to because I think what I put out there on my Instagram becomes less credible because I'm accepting money for it."
Food for a post. That's how a bulk of the content ends up on his Instagram. Instead of focusing on sponsored posts and brand partnerships, Holznagel says he tries to be an advocate for local restaurants to help them get good exposure and boost business. "I like showcasing local restaurants that have either just opened or have been around forever and don't get the attention of new formats." He's doing it all as a side gig, too. With a full time career and some DJ jobs on the side, PhatPhood is a labor of delicious love.
Emily Oen's Instagram following is years in the making. The 23-year-old started blogging about fashion and trends while in college, eventually starting her own blog, Essence of Emily. Within the first week of launching her site, Emily landed her first collaboration with ThredUp, an online clothing thrift store.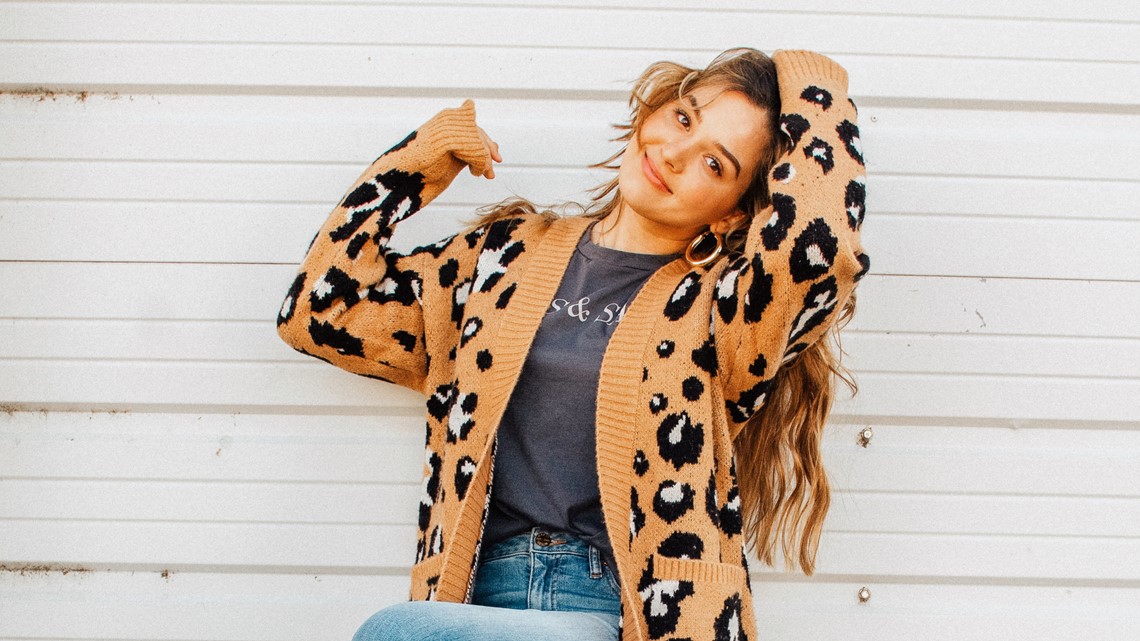 Since that first blog post, Emily has moved a lot of her content to Instagram, and currently partners with major brands like Cannon, Kate Spade and Express on sponsored posts. To land her partnerships, she works with an intermediary that connects companies looking to use influencer marketing with Instagrammers who best suit their brand. They match Emily with brands, and she gets to decide if she wants to move forward with a partnership.
Instagram isn't Emily's full-time job. If anything, it's more of a side hustle and a passion. She works a 9-5 during the week, then spends her weekends and downtime styling photoshoots and creating content for her blog and Instagram feed. A lot of it thanks to her mom, who takes 90% of Emily's photos! Just shy of 2,500 followers Emily is considered a micro-influencer, or someone who has fewer than 10K followers. It can be tough to embrace the "influencer" label because of the stigma around it, but Emily considers herself someone you can come to for advice on the latest trends and new products.