MINNEAPOLIS — A Twin Cities architect and U of M professor is about to embark on a bold journey across his homeland, to support a handful of causes close to his heart.
Peter Hilger lives in North Oaks but is a native of Canada. The 66-year-old professor of construction and facility management will be pedaling out this Sunday on the first leg of a road trip that will take him 5,700 miles from Seattle to Newfoundland.
"The theme of the trip is education, whether it's educating an orphan, a college student, or a dog," Hilger quipped.
Breaking the journey down, the professor figures he'll average 60 to 65 miles per day and lose about 10 pounds during the process. The bike he'll ride, a trusty Litespeed Blue Ridge, is more than 20 years old and has nearly 35,000 miles on it.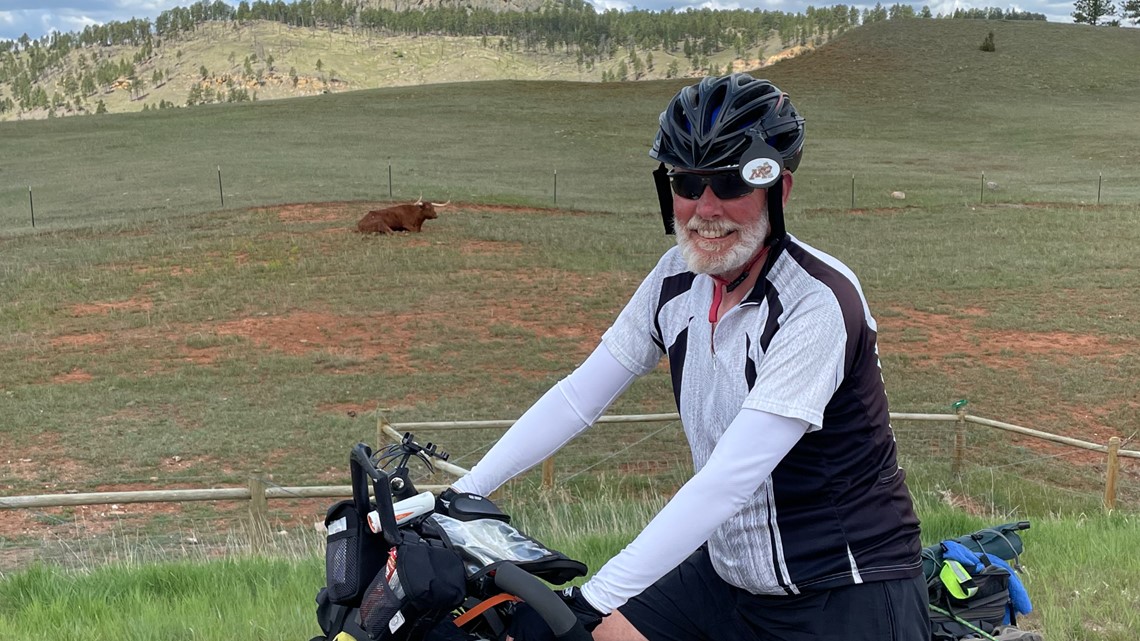 While he'll do most of the trip solo, Hilger will have a companion for the leg from Seattle to Calgary. Rich Freyholtz is also an avid bike rider with a connection to Can Do Canines. While Hilger designed Can Do's new facility, Freyholtz donates time as a foster volunteer, helping to raise and train the puppies on their way to becoming assistance dogs.