MINNEAPOLIS - It is not cliche to say that the grass is always greener at Larry Lee's house.
In fact, the grass that graces his yard and boulevard never turns brown, even in the depths of a Minnesota winter. That's because Lee decided in 2013 that after seven years of battling to maintain even a passable lawn, he would ditch the grass... and install an artificial alternative.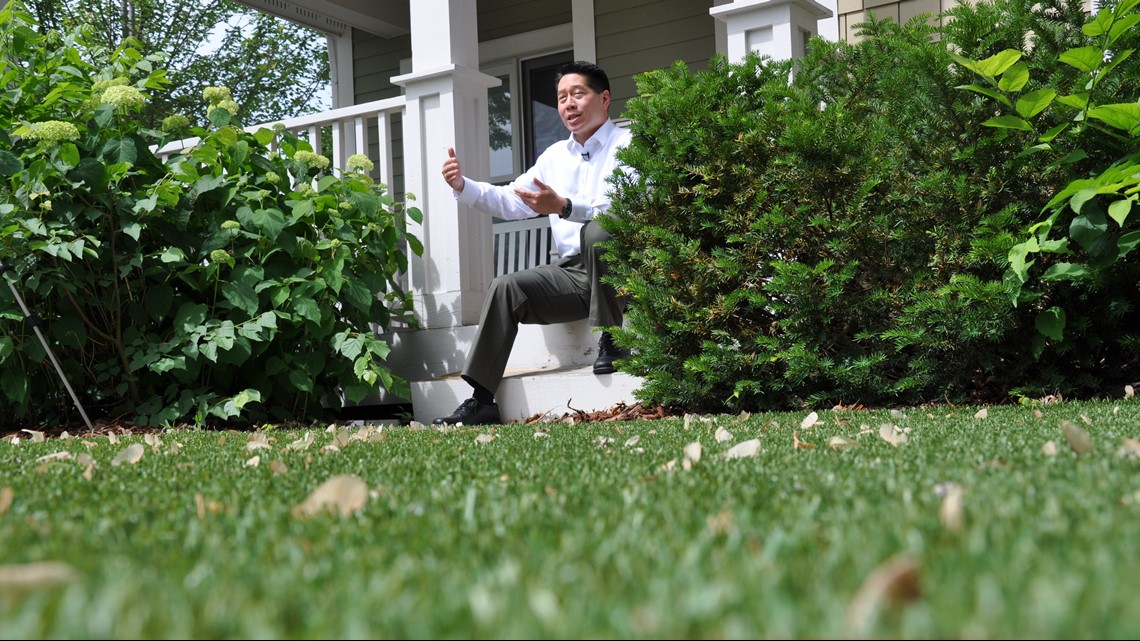 "We'd get this direct sunlight, also the slope of the lawn ... basically, my original lawn died," Lee said. "And that's despite everything trying to save it."
By everything, Lee means hiring lawn professionals to aerate, fertilize, water, the works. Still, the grass struggled, and large patches burned out in the direct sun. He replaced large parts of his lawn on the 5100 block of Zenith Avenue South with natural landscaping, but the remaining grass continued to struggle. Facing the prospect of tearing out every inch of existing lawn, switching out the topsoil, reseeding or sodding and installing a sprinkler system, Lee went in search of less expensive alternatives.
"I wanted something that would look great and be easy to maintain, and would also combine with natural shrubs and create an overall look that would fit in with the neighborhood," Lee said. "After a lot of research, I discovered this kind of unusual solution."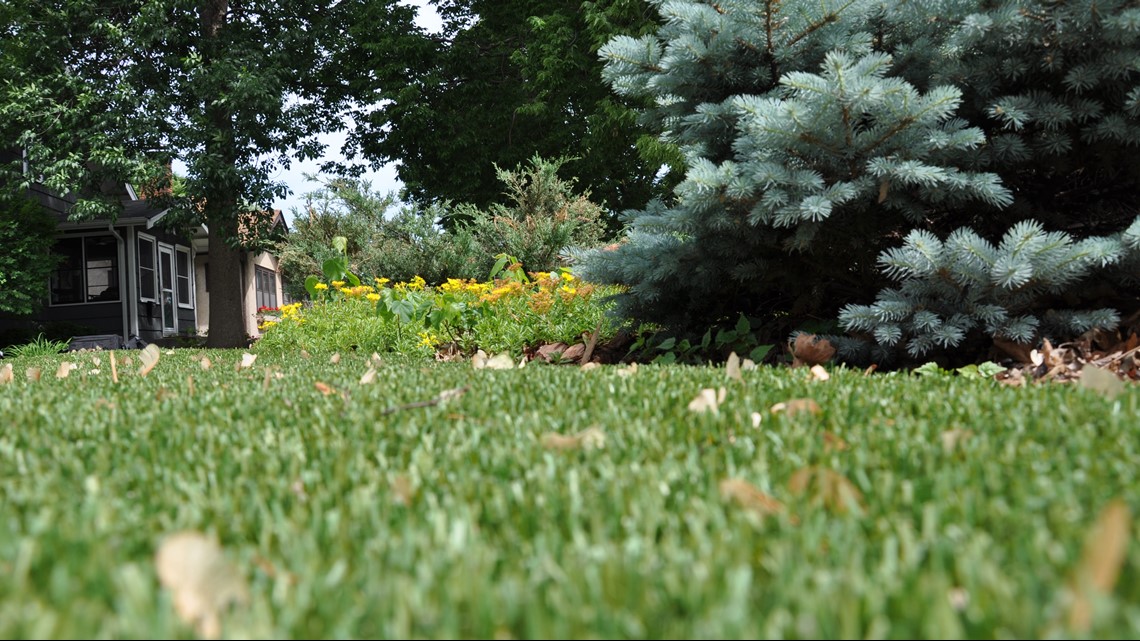 That solution was contracting with Minnesota Synthetic Turf Solutions, who recommended a product that mixed green fibers with brown ones to create a natural look that would match the lawns of his neighbors. Instead of mowing, watering and fertilizing, Lee occasionally takes out a rake or leaf blower to remove leaves and sticks from his rug.
"Just to tidy it up a little bit," he said.
In fact, by leaving some material on it, the turf looks even more natural.
"I love being able to enjoy a nice looking lawn from the beginning of spring, really year round … and I love not doing the maintenance."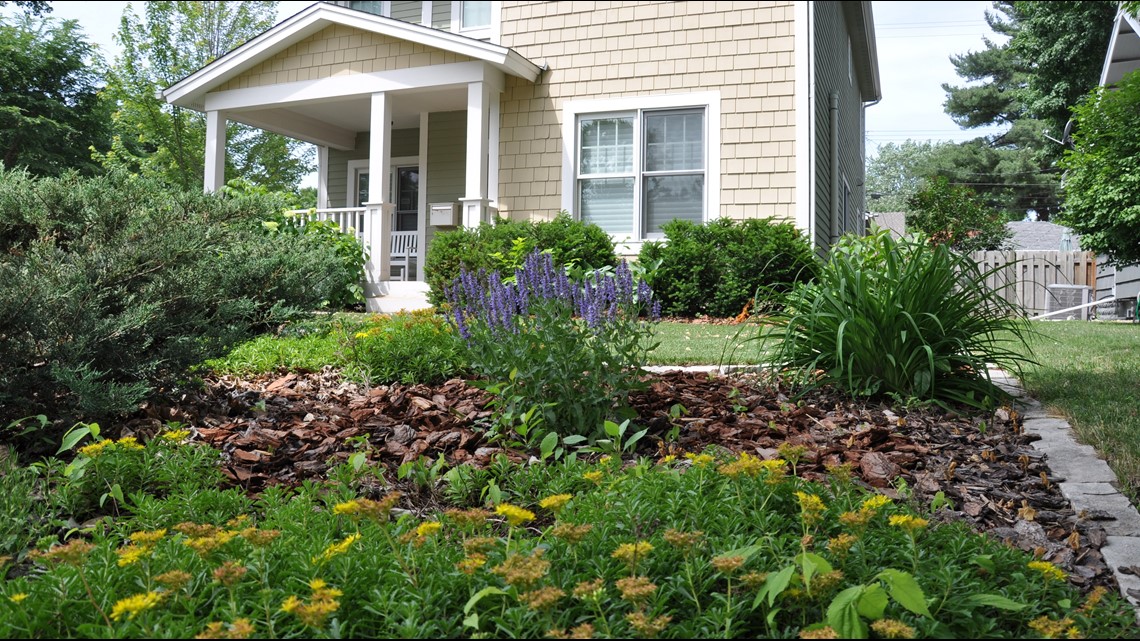 Across the street, Scott Grieve was cutting his daughter's grass, a task that is a longtime part of his DNA. He first realized the Lees had turf last winter when they spotted green peeking out from under a blanket of snow.
"I do enjoy mowing the lawn because I kind of grew up doing it," Grieve laughed. "My dad did it, then I did it, so there's kind of a tradition of lawn mowing in our family. I think I might miss it. Some days I could skip it too."
Lee says by skipping the mowing and other maintenance associated with keeping a reasonably nice lawn, he is able to spend more time doing things with his family. He also feels good about what he is 'not' doing to the environment.
"It's nice to not have to water it, put chemicals and fertilizer, and not have to run a lawnmower and burn gasoline … I think I've got the best of all worlds. It looks great, it doesn't need maintenance, and it's a little bit of a conversation starter," he said.
In fact, two of Lees neighbors have taken the same tack in recent years and replaced their natural grass with turf.