MINNEAPOLIS — Two puppies found abandoned and in rough shape in east central Minnesota now have a fighting chance, thanks to a few good Samaritans.
Executive Director of Ruff Start Rescue Azure Davis, and her fiance, Marine veteran Jeff Barrett, took the puppies in after a good Samaritan found them in Cambridge, abandoned in the middle of a gravel road. While the couple began nursing the dogs back to health, Barrett found inspiration in their "strength and tenacity" ahead of Veterans Day, naming them after two famously decorated servicemen.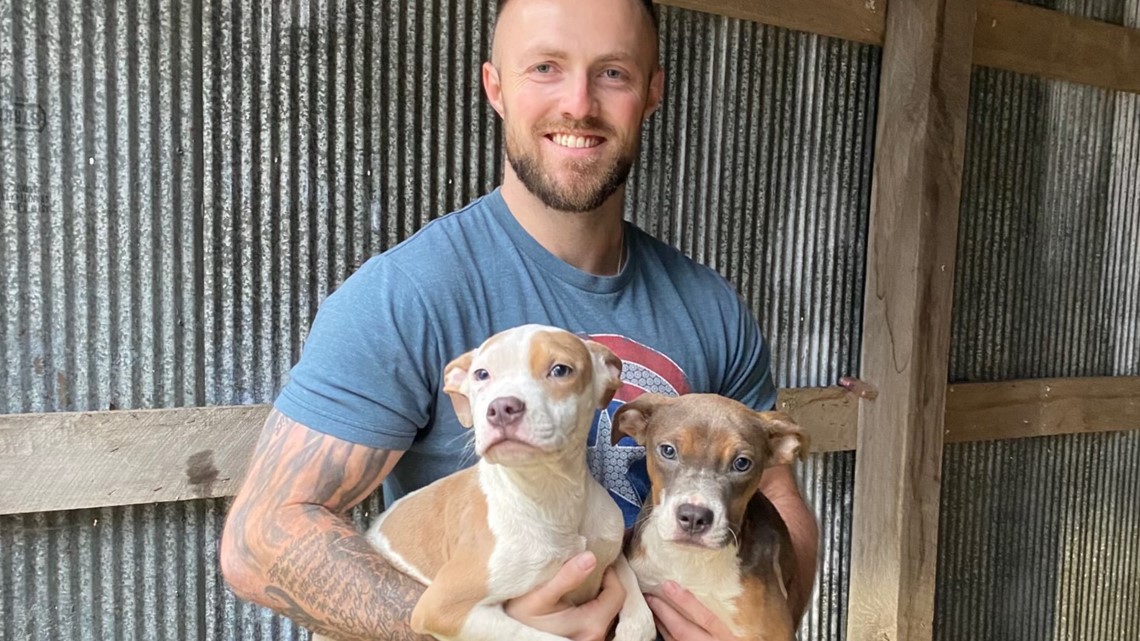 The dogs, Chesty and Murph, bear the names of Lt. Gen. Lewis "Chesty" Burwell Puller — known as the Godfather of the Marine Corps — and Michael Patrick Murphy, a Navy SEAL officer who was awarded the Medal of Honor for his actions in Afghanistan.
Ruff Start says both Chesty and Murph will soon be available for adoption through the organization, and studies show, even just walking shelter dogs can make a positive impact on mental health and lower the symptoms of PTSD.