Humans derive great amounts of comfort, stress reduction and feelings of love from hugging their dogs.
Sadly, an unusual new study says it's not a two-way street.
The research, published in Psychology Today, looked at 250 pictures pulled from the internet of people hugging their pets. Dr. Stanley Coren embarked on the study after he took his dogs to a 'De-stress Day" for students at a local college campus, and noticed how stressed out it made his companions.
In the research he used only pics where the dog's face was clearly visible, and gave each image one of three possible scores.
One could judge that the dog was showing one or more signs of stress or anxiety;
One could judge that the dog appeared to be relaxed and at ease;
One could decide that the dog's response was ambiguous or neutral.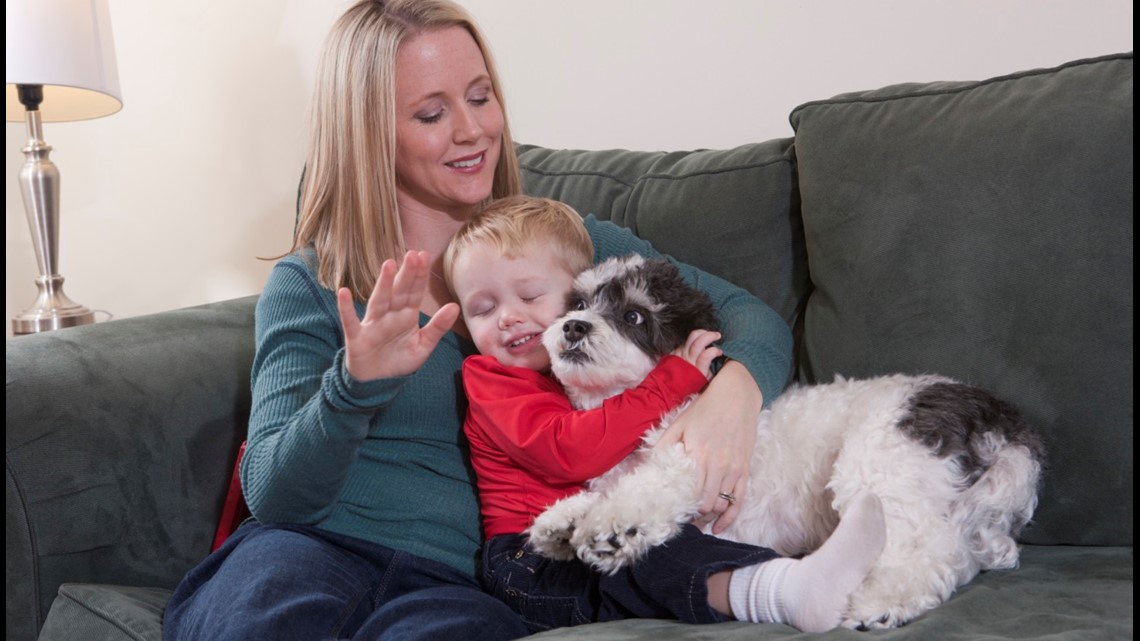 Stressful behaviors exhibited by the dogs included showing half-moon eyes (revealing the whites), ears flopping down, turning heads to avoid eye contact, closing eyes in a submissive posture, and lip licking. Coren writes:
I can summarize the data quite simply by saying that the results indicated that the Internet contains many pictures of happy people hugging what appear to be unhappy dogs. In all, 81.6% of the photographs researchers scored showed dogs who were giving off at least one sign of discomfort, stress, or anxiety. Only 7.6% of the photographs could rate as showing dogs that were comfortable with being hugged. The remaining 10.8% of the dogs either were showing neutral or ambiguous responses to this form of physical contact.
Coren says his experiment seems consistent with other research which suggests that people, especially children, seem to have difficulty reading signs of stress and anxiety based upon their dogs' facial expressions. He believes the data clearly shows that while a few dogs may like being hugged, more than four out of five dogs find this human expression of affection to be unpleasant and/or anxiety arousing.
It can even cause a dog to bite, bad news if your face is close to theirs.
Maybe a nice pat or a treat would be better.