EDEN PRAIRIE, Minn. - As National Distracted Driving Awareness Month begins in April, a Twin Cities father released a book detailing his research on how to fix the epidemic.
An estimated one in four crashes is caused by a distracted driver, and Vijay Dixit, of Eden Prairie, knows the loss at stake when drivers make split second decisions to take their eyes off the road.
It's why his new book is titled, "One Split Second: The Distracted Driving Epidemic, How it Kills and How We Can Fix It."
"It tells you one split second can cause havoc, and some of those split seconds were spent steering the wrong way, probably sending out a text, eating a hamburger that wasn't supposed to be eaten," said Dixit. "Our daughter was killed about in one second."
On November 1, 2007, his daughter Shreya Dixit, 19, was a student at the University of Wisconsin-Madison, on her way back to the Twin Cities when she was killed in a crash, the passenger of a distracted driver.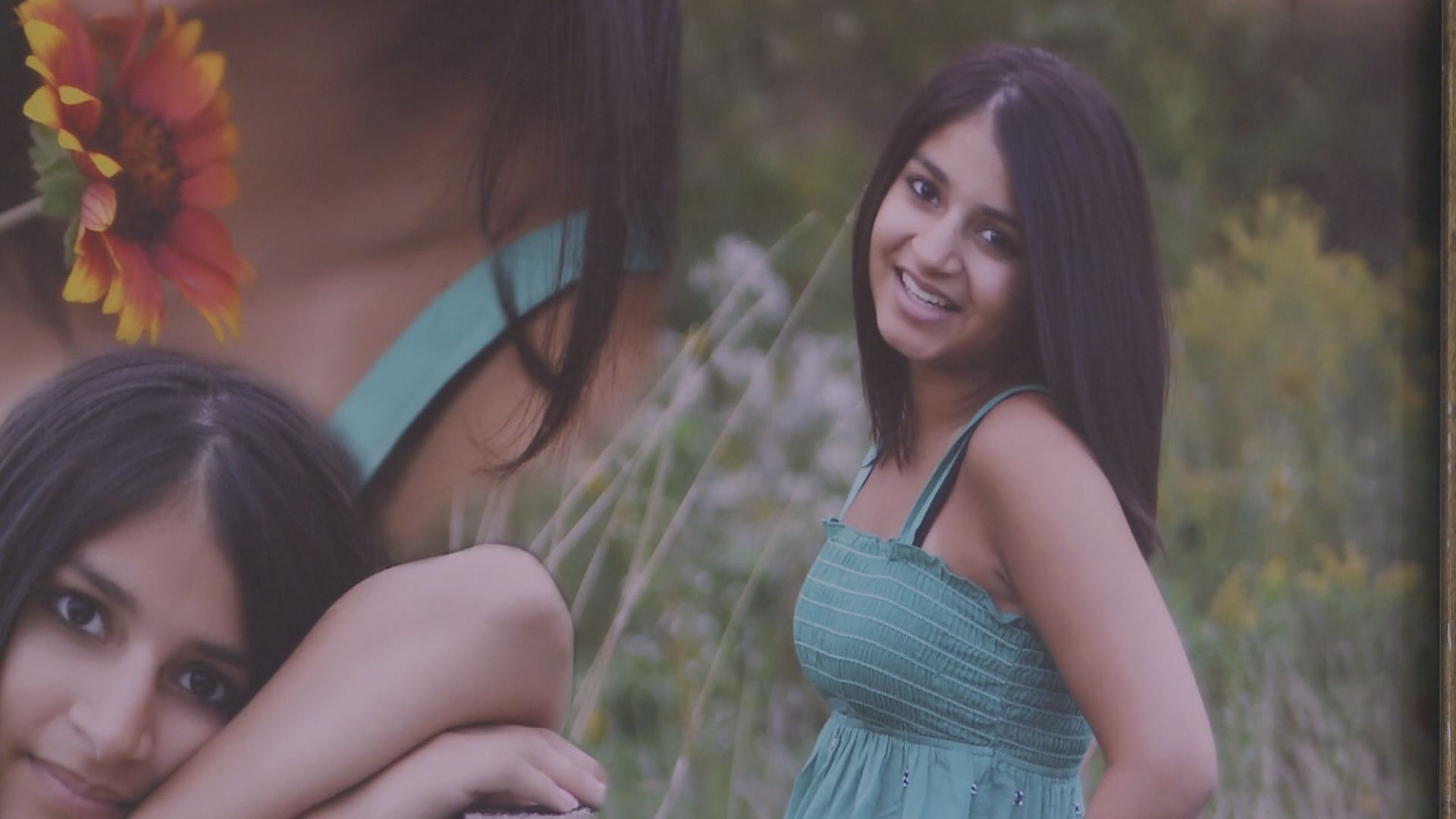 Dixit has devoted the eight years since her death to becoming an advocate for distraction free driving, first starting the Shreya R. Dixit Memorial Foundation, and tirelessly researching solutions to distracted driving.
"It's a long road, but behaviors must change now, and to do that I am using technologies and teenage brain development research. It will help us as a tool to create a culture of distraction free drivers," said Dixit.
Dixit explores how technology, like apps can help, but only as tools. He also details his new pilot project, starting distraction free driving clubs at Eden Prairie High School and Edina High School. He will analyze data as students track their own peers' habits. He hopes the model can be replicated statewide and nationally once his research is complete.
"Only by working together can we create new habits that will make our roads safer. The blueprint will require new policies priorities and new actions, laser-focused on abolishing distraction," he writes.
The book is not only a prescription for a phone obsessed society still gripped by distraction behind the wheel, but also a love letter from a father who understands the stakes of a mere second.
"When I look at this book, I feel this my therapy bill," said Dixit. "Shreya is living through this book and I can see Shreya in it. I feel like I am hugging Shreya."
The foreward is written by U.S. Senator Amy Klobuchar, who calls the book "a call to action, written with heart."
Dixit co-authored the book with Antonia Felix, a New York Times bestselling author and adjunct instructor at Hamline University. He hopes the conversation will continue at OneSplitSecondBook.com where he hopes the community can share their own ideas and solutions to fighting distracted driving.
"I would like this book to be a conversation starter," said Dixit.
"One Split Second" is available on Amazon and currently Dixit is exploring international publishing of his book to accommodate interest in India, where his family is from.