MINNEAPOLIS, Minnesota — Book lovers all across the country are celebrating Independent Bookstore Day. Saturday, April 27, marks the fifth anniversary of the nationwide celebration.
In the Twin Cities, nearly 20 independent bookstores are participating in the Twin Cities Independent Bookstore Passport. The Passport encourages customers to do a bookstore crawl, visiting as many shops as possible. You can pick up the passport at any of the participating bookstores. Visiting stores gets you stamps for store coupons and more. You can find all the details, here.
One of the independent bookstores participating in Saturday's celebrations is Birchbark Books and Native Arts. Acclaimed author Louise Erdrich opened Birchbark Books in 2001.
"Basically, we are one of those little independent book stores who were supposed to never exist after a certain time and we're still here," Erdrich said.
Located in Minneapolis' Kenwood neighborhood, Birchbark Books is a general bookstore but specializes in Native writing and art. Erdrich, an enrolled member of the Turtle Mountain Band of Chippewa, said just coming into the bookstore can be an educational experience.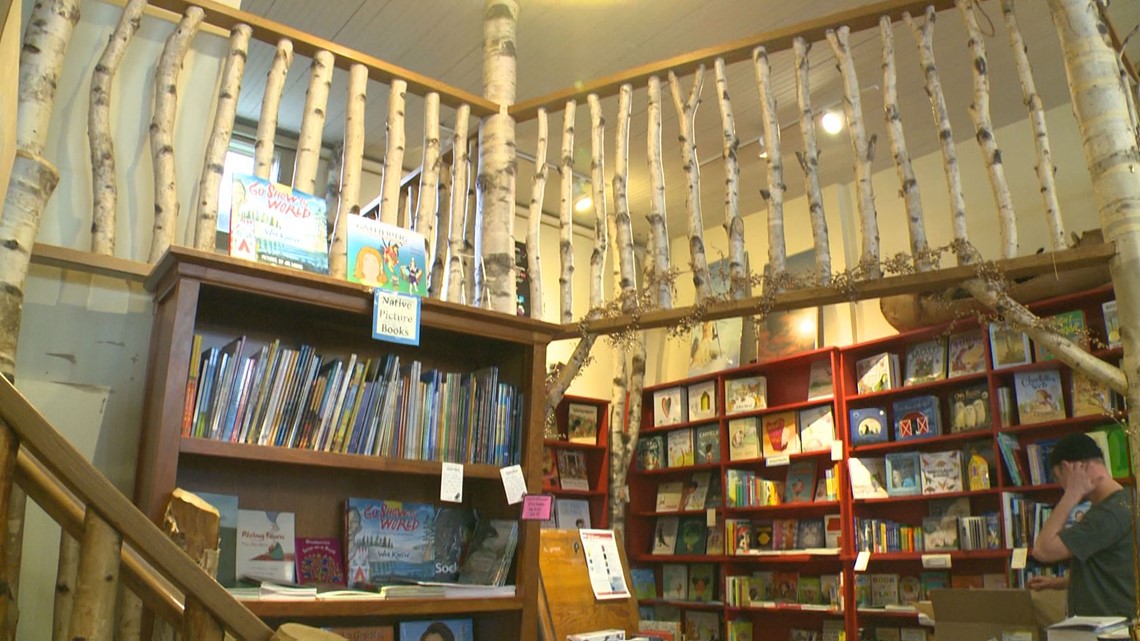 "If people just come in and see how much work there is by Native people and see that you can pick up any sort of book and find its author is maybe from a tribe that you never heard of... that's an education," Erdrich said.
Anthony Ceballos has worked at Birchbark Books for the past two years.
"I'm a poet so to be surrounded by all of these just very thoughtfully curated books, it's just spectacular," Ceballos said. "The Twin Cities has so many wonderful, wonderful writers and is such a great literary space. So we definitely offer a lot of that side of things."
A sign hangs on one of the walls that reads, "See it here. Buy it here. Keep US here!"
During a time when people have so many options to buy books online, at places like Amazon, employee Sasha Suarez hopes people remember how independent bookstores can help communities thrive.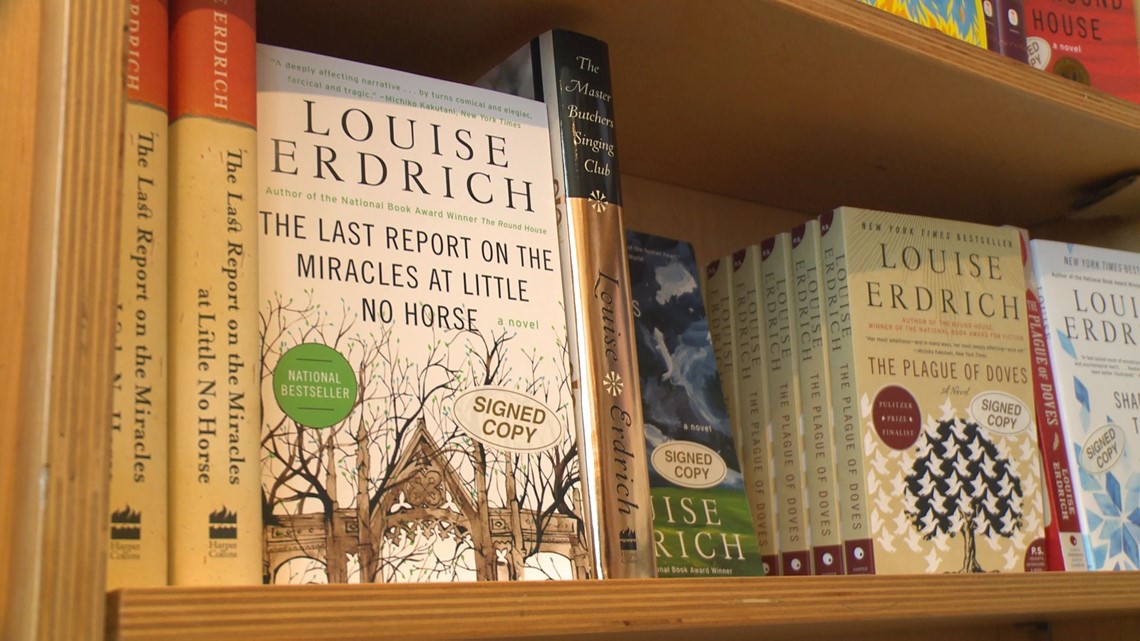 "Investing in your independent bookstores is really about investing in the community. It's really important to nurture spaces where people can come together and look at books and there's something much more tangible about coming in by yourself or with friends and actually picking up books and going through them," Suarez said. "Most of the independent bookstores in the Twin Cities have very good atmospheres because people really care about literature and they care about the community and independent bookstores really kind of foster that."
Birchbark Books recently expanded by opening their basement to allow more art and books. Ceballos said the downstairs feels like an "artistic hub."
When asked about the future of the bookstore, Erdrich said, "I can't imagine any other way to live now. It's a way of life, bookselling. It's like being a writer... it's a way of life."