BROOKLYN CENTER, Minnesota — Because of the pandemic, more people are having their cups of coffee at home. That has helped a Minnesota business grow.
"The way we were selling our products and the products themselves were really geared for consumers to be at home. So we did see quite a large increase in demand. Our store sales about tripled and so did our online sales," explained Alex French, co-founder of Bizzy Coffee.
The business, now based in Brooklyn Center, got its start in 2014 when best friends Andrew Healy and Alex French were working their corporate jobs and training for a 24-hour obstacle race.
"We were just looking for a kind of healthy energy source," French recalled.
They started drinking cold brew coffee, creating their own blends. Eventually, their friends were trying it too.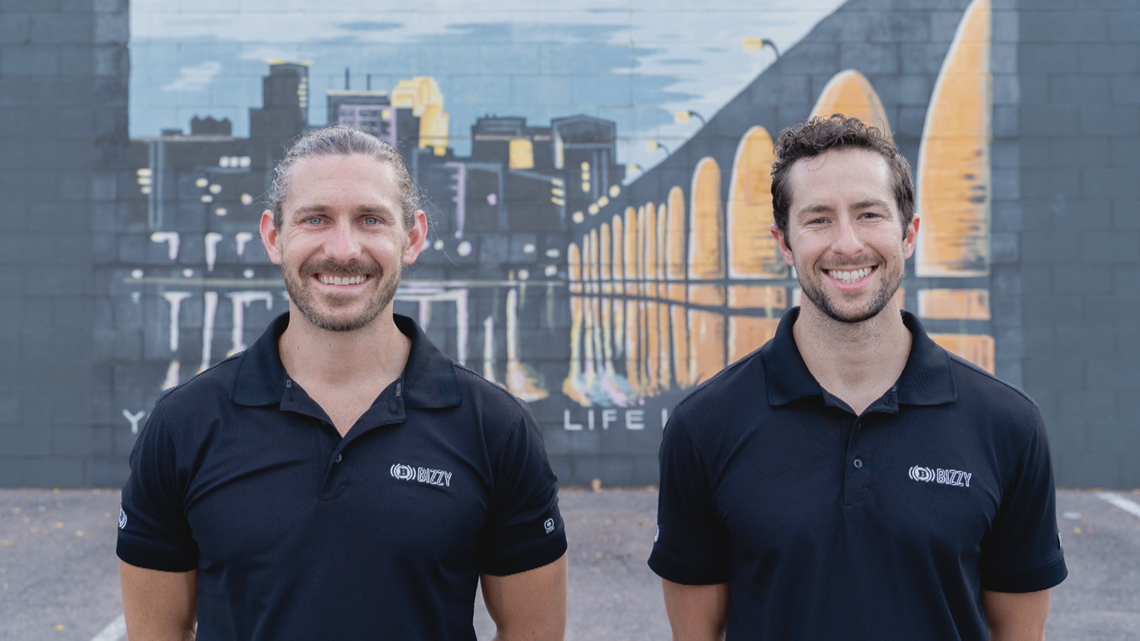 Healy has a background in mechanical engineering from the University of Minnesota while French is a University of St. Thomas entrepreneurship graduate. The pair left their jobs in 2015 and officially launched Bizzy Coffee in 2016.
The company is helping cold brew coffee lovers get their fix at home.
"All we do is we focus on multi-serve products for at-home use for cold coffee consumers," French said.
For the past two and a half years, it's held the top spot for best selling cold brew coffee brand on Amazon.
At the beginning of the pandemic in March, Bizzy Coffee's Smooth & Sweet had 1,000 reviews on Amazon. Eight months later, it has nearly 5,000.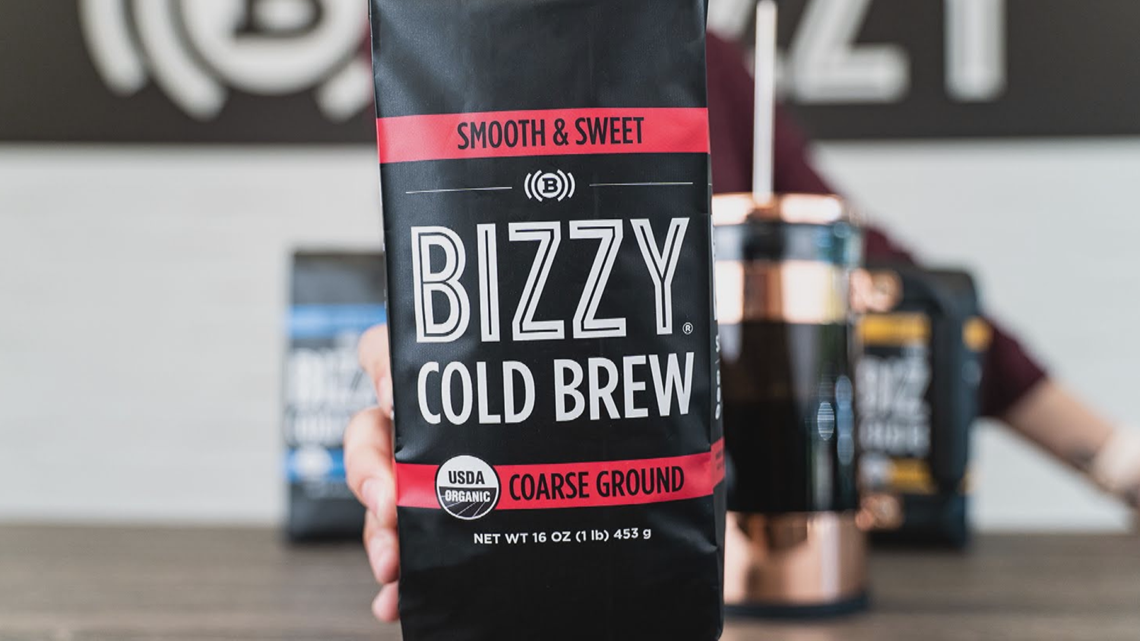 "So it's been growing really fast for us," French said.
Besides tripling sales, their coffee has gone from being in 400 stores to about 900 nationwide. They've also been able to expand the brand with two new blends (Espresso and Breakfast).
Recently, Bizzy Coffee launched a monthly subscription called "Bizzy Nation."
Every month, subscribers receive a mystery cold brew blend.
"They're essentially cold brew bags. It's like a tea bag. We call them a pitcher pack and you can steep it in anything and you can make cold brew yourself... no mess, very convenient," French explained.
It also comes with a pitcher to brew the coffee in.
Subscribers also have access to an online community where members can interact with other coffee lovers and rate each blend.
"It's kind of a way for us to build a community of people that like cold brew coffee. Ideally, they love it and they want to have their voice heard on what they really like about the product," French said.
Eventually, the feedback will be used to create a blend sold in stores nationwide.
You can learn more about Bizzy Nation, here. Bizzy Coffee can be found online and in many local grocery stores and co-ops.
Know a local business we should feature for our Behind the Business segment? Email Heidi Wigdahl at hwigdahl@kare11.com.