MINNEAPOLIS, Minnesota — The Black Entrepreneur State Fair is back this week in Minneapolis for its second year.
The event started Sunday and runs through Saturday, Aug. 28.
"I was part of this event last year and what I'm seeing is it's just growing," said Tasheka James, owner of Chubby's Food and Catering.
James, also known as "Chef Tea," is one of about 67 vendors at this year's Black Entrepreneur State Fair outside Midtown Global Market in south Minneapolis.
James said the reaction to her food has been, "Coming back repeatedly, laughter, smiles and mm good. So yeah, people have really enjoyed the food."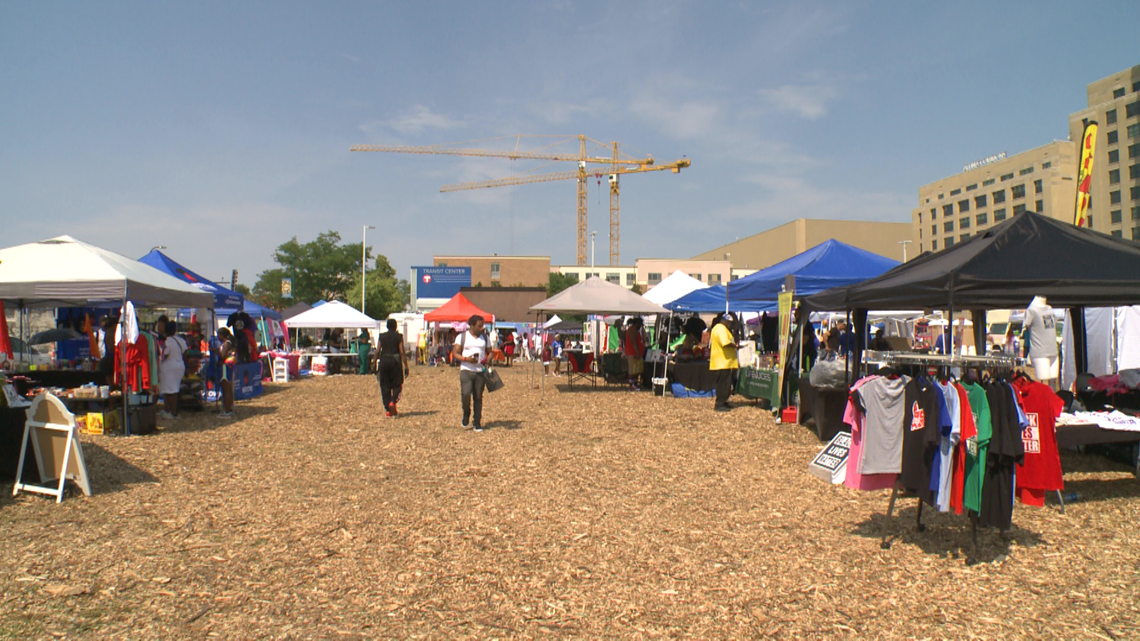 According to a report, Black-owned businesses were hit the hardest during the early days of the pandemic, declining more than 40% between February to April of last year.
Between the pandemic and the civil unrest following the murder of George Floyd, Destinee Shelby created the Black Entrepreneur State Fair as a way to uplift local Black-owned businesses.
"We specifically chose Lake Street this year because of everything that happened," Shelby told KARE 11 during a previous interview.
While some businesses closed due to the pandemic, it encouraged Deanthony Demmings to start TreeHouse Goods. He opened his shop in Midtown Global Market in January 2021, selling household goods.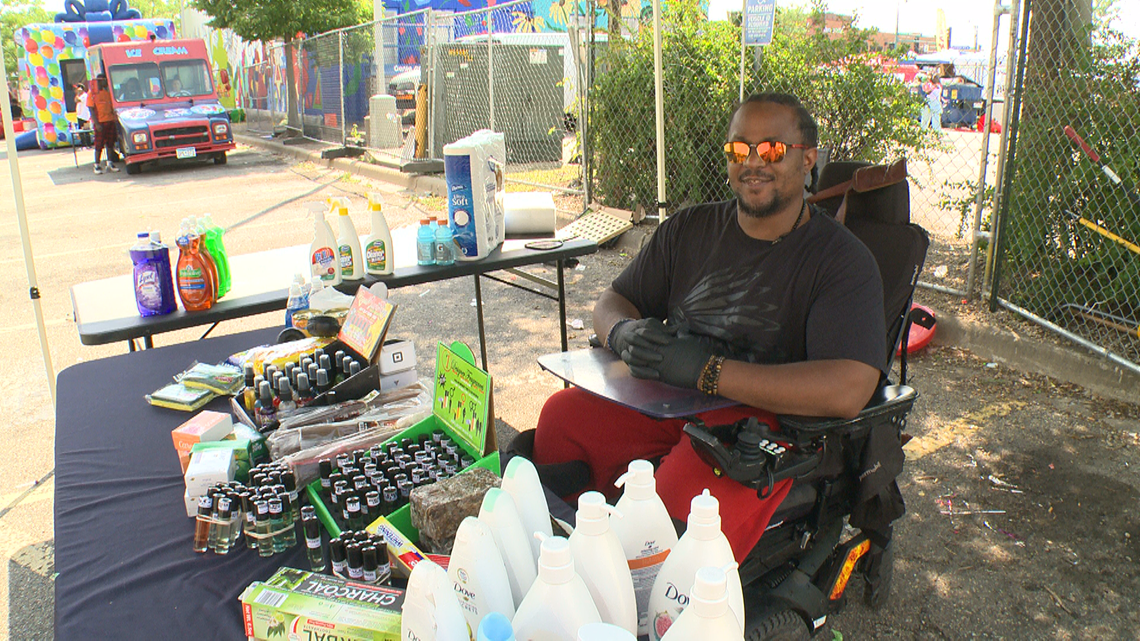 "This is beautiful seeing all the vendors, seeing all these people with their business ideas coming together. I think we need to do it more often," Demmings said.
Shalonda Massey, owner of The Gumbo Lady, attempted to be a part of the event last year but said, "I chickened out."
This year she made the move, bringing the southern taste up north.
"I lived in Houston for about eight years. So when I stayed down there, of course, they focused on southern dishes and gumbo was one of them," Massey said.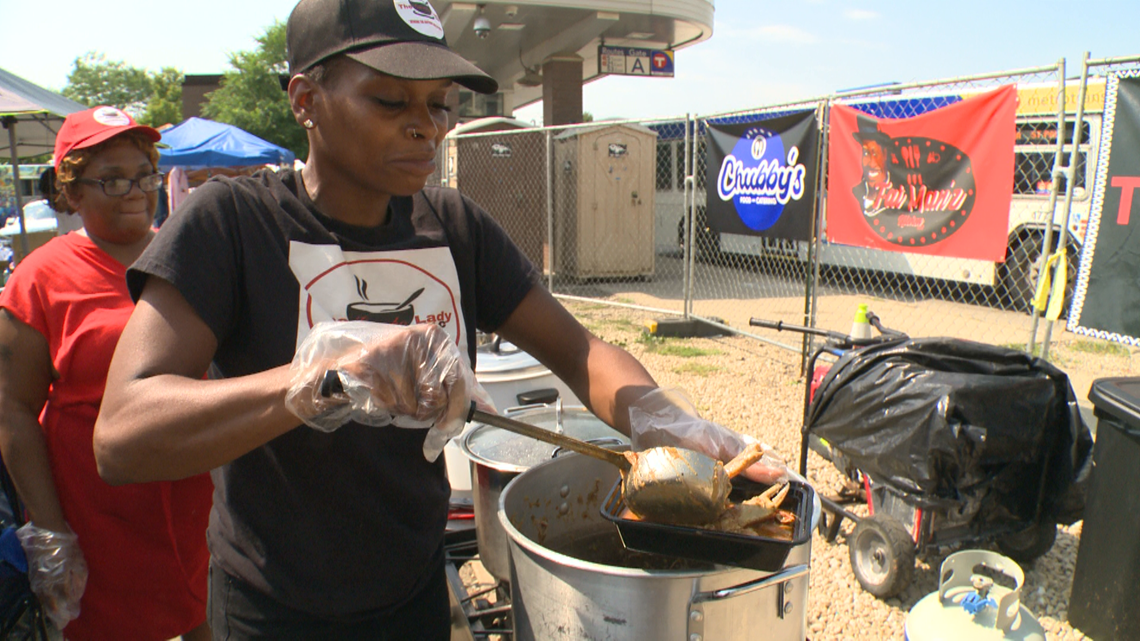 Right next to her stand is James' of Chubby's Food and Catering. James is sharing her spot with longtime friend Demetrius Jackson, owner of Fat Man'z Kitchen.
"Our business names were inspired by our fathers. Both of our fathers were murdered due to gun violence when we were kids," James explained.
James encouraged Jackson to open her own business last year.
"I love to feed people and it makes you feel good," Jackson said.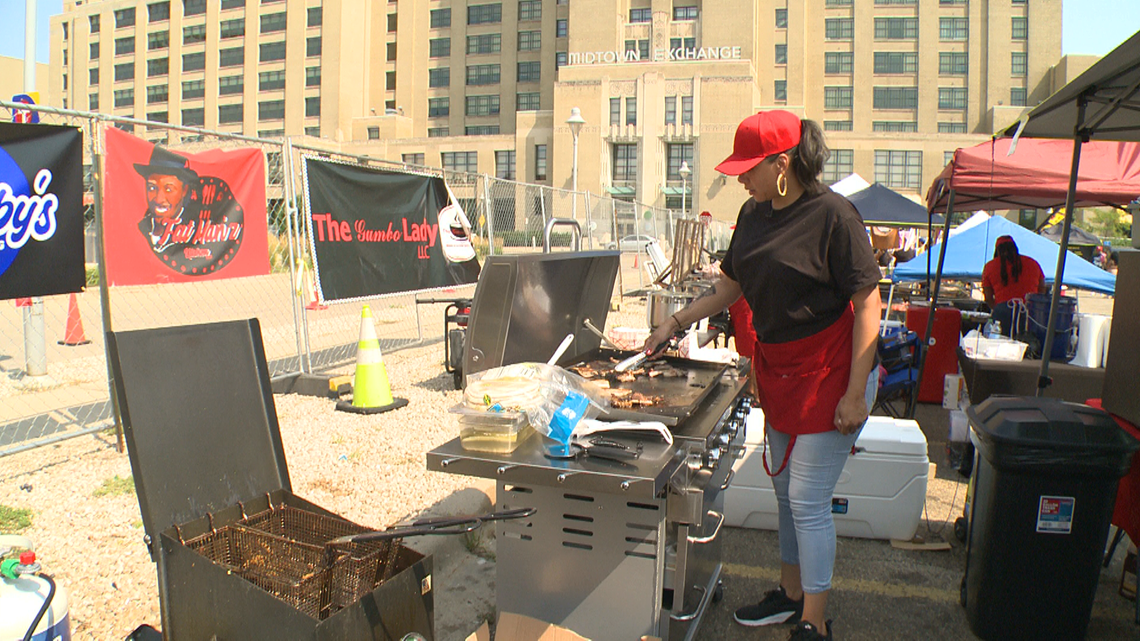 As far as the event goes, Jackson said, "A lot of us are very unknown and we're trying to get our names out there. Plus, it's a community thing. I love the community and we like to be a part of it."
Know a local business we should feature for our Behind the Business segment? Email Heidi Wigdahl at hwigdahl@kare11.com.