BLOOMINGTON, Minnesota — During the start of the pandemic, it seemed like everyone was baking bread at home.
While some did it as a way to pass the time while social distancing, a pair of Bloomington sisters needed a distraction.
"Our psychological, as well as our physical conditions, weren't as healthy as it's supposed to be," said Irene Zheng, 16.
After a period of intense dieting, Irene Zheng and her sister Megan wanted to put their energy into something more positive. Megan, 17, suggested baking bread and selling it to others.
"We wanted something to divert our attention and we wanted something more serious than baking for fun," Megan said.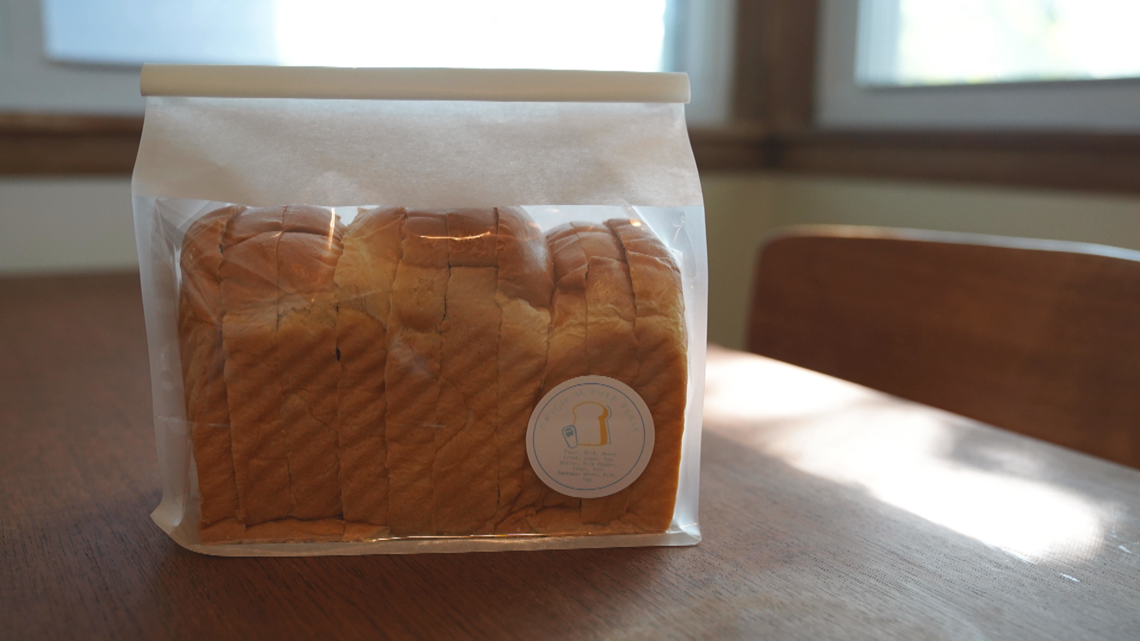 During the summer of 2020, the sisters started baking Japanese milk bread.
"It's a soft toast compared to like maybe in the states or in European countries you have a hard or artisan-style toast," Irene explained. "It's sweeter, it's softer, it's more pillowy in texture, and it's considered more of a dessert bread."
The sisters attend Thomas Jefferson High School in Bloomington and spend their Sundays baking for the business. While they started with just their original milk toast, they then expanded to other bakery goods including Japanese-style cake rolls.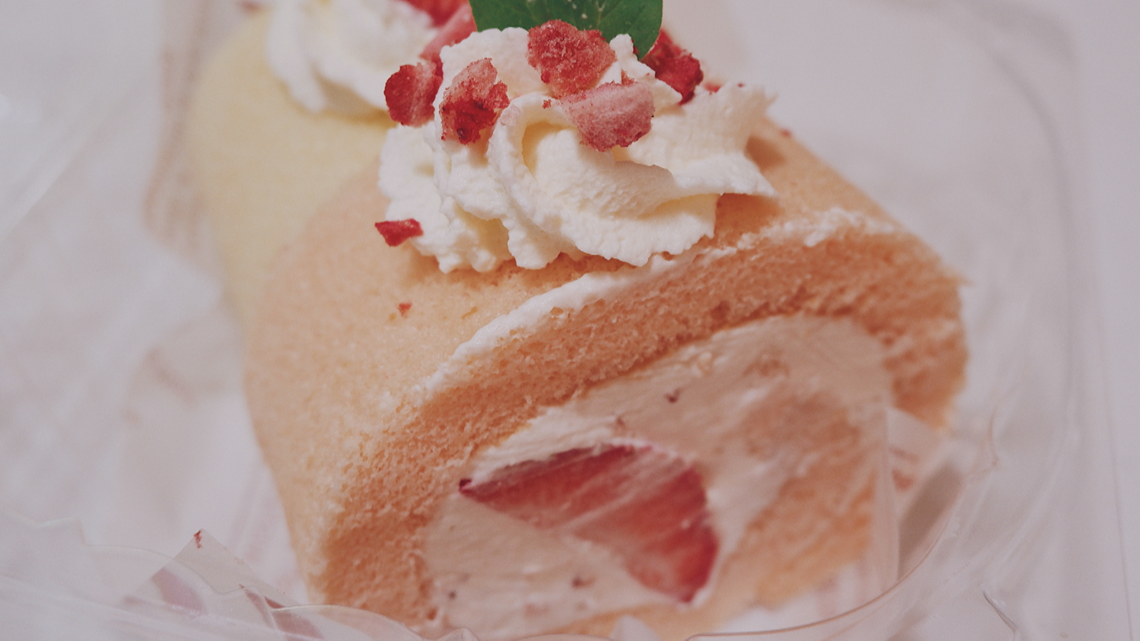 As far as how they got their business name, Megan explained, "Because we were in school when we started baking, we would always start after dinner or so at around 6. With the process of baking bread, it takes at minimum with proofing and stuff, about four hours. We would always find ourselves eating our bread — testing it out — at midnight."
In the first few months, the business was growing. By the summer of 2021, they launched the Semicolon Project — circling back to how their bakery got its start.
"The idea behind it ties back to the period where we would exercise a lot and with dieting a lot. So that period really drove our mood down. So we thought we would try to spread the message of self-care and self-awareness for this project and tying it all back together," Megan said.
Irene added, "Hence the name Semicolon. That usually in literature means a break in the sentence but not the conclusion. So we wanted to express the idea of taking time to really pause and really taking care of yourself or doing an evaluation about yourself."
Money raised through their in-person, pop-up bake sales will be used to buy feminine hygiene products for homeless shelters in the Twin Cities metro area and low-income communities. They especially aim to donate these products to young girls. They hope to raise at least $1,000 by the end of the year.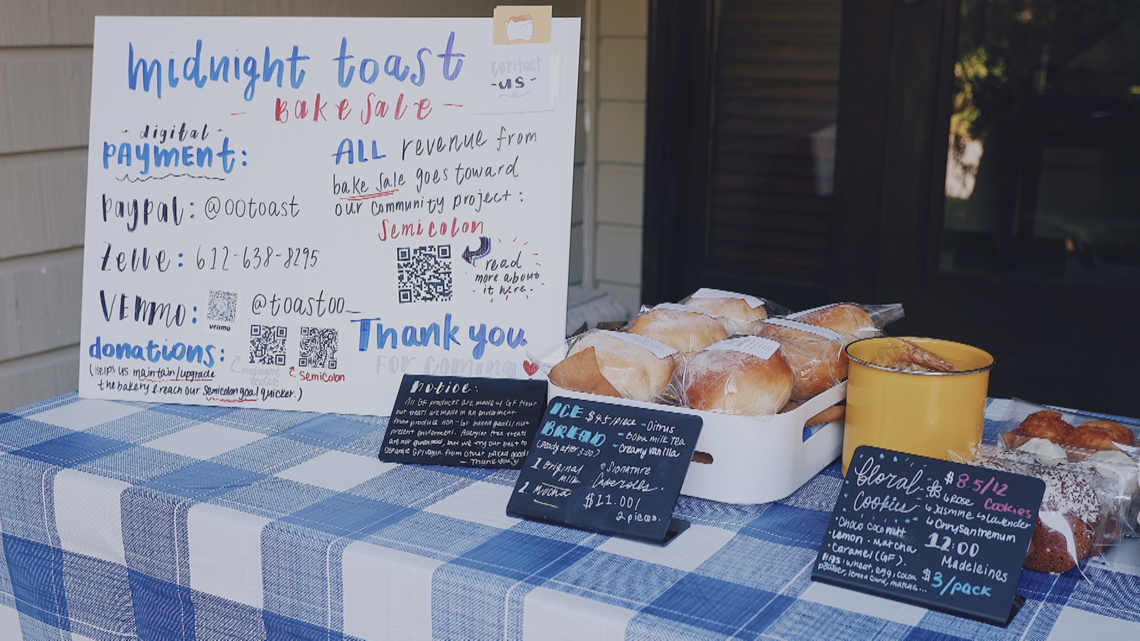 Since launching the bakery, Megan said, "Now we know how to talk things out better and how to make sure that we listen to our body when we need rest or when we need to replenish."
Midnight Toast orders can be made through the bakery's website. You can also reach them through the Midnight Toast Instagram page: midnight_toast0.
They post a weekly menu on Wednesday and take orders until Saturday morning. On Sunday afternoons, they deliver orders to some cities in the metro or have a pickup location.
Know a local business we should feature for our Behind the Business segment? Email Heidi Wigdahl at hwigdahl@kare11.com.