MINNEAPOLIS — A north Minneapolis-based business is helping bearded men look their best.
It all started when Kenneth Scales went back to school for business and was researching beard oils.
"As I did research about other companies that did beard oil, I didn't see anybody in the advertisement that looked like me... no men of color," Scales recalled. "I could send a long email to these companies and say, 'Hey, you guys should have more African Americans or just people of color in your advertisements.' I'm like, nah, that's going to be too much. What if I just created my own company?"
He originally came up with the name for a different concept but when that didn't pan out, he returned to the name for his men's personal care business.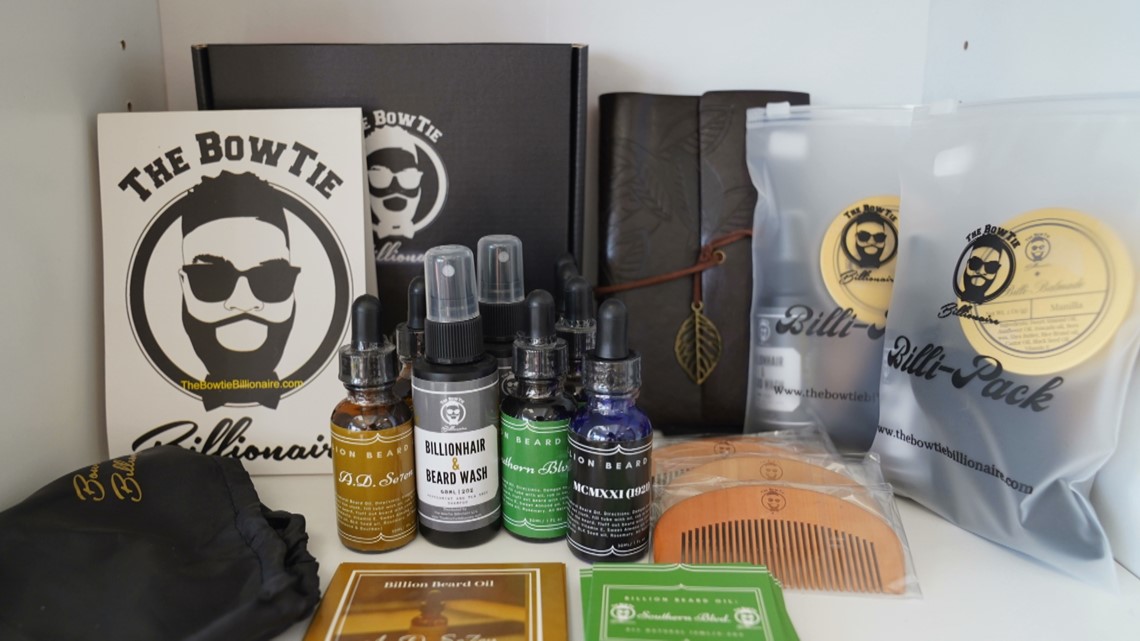 On the name, Scales said, "Because it's like a standard. It's what we stand for. We stand for education; we stand for being clean cut and grooming; and we want to make sure that every man feels good about themselves. So BowTie Billionaire it is."
The beard grooming market size was valued at $24.1 billion in 2018 and, according to ReporterLinker, it's expected to reach $43.1 billion by 2026.
While the beard grooming industry has grown over the years, Scales said there weren't as many options seven years ago.
"When I started growing my beard out, you get the stubbles that come throughout your skin. So my beard used to be itching. I was like, what do I need to do because it's low moisturizing and some beard oils are very watery... they're not natural products or all-natural products," Scales said.
Scales spent a year perfecting his beard oil. It now comes in three scents with names that are personal to Scales. For example, the name MCMXXI (1921) pays homage to the 1921 entrepreneurs of Black Wall Street in Tulsa, Oklahoma.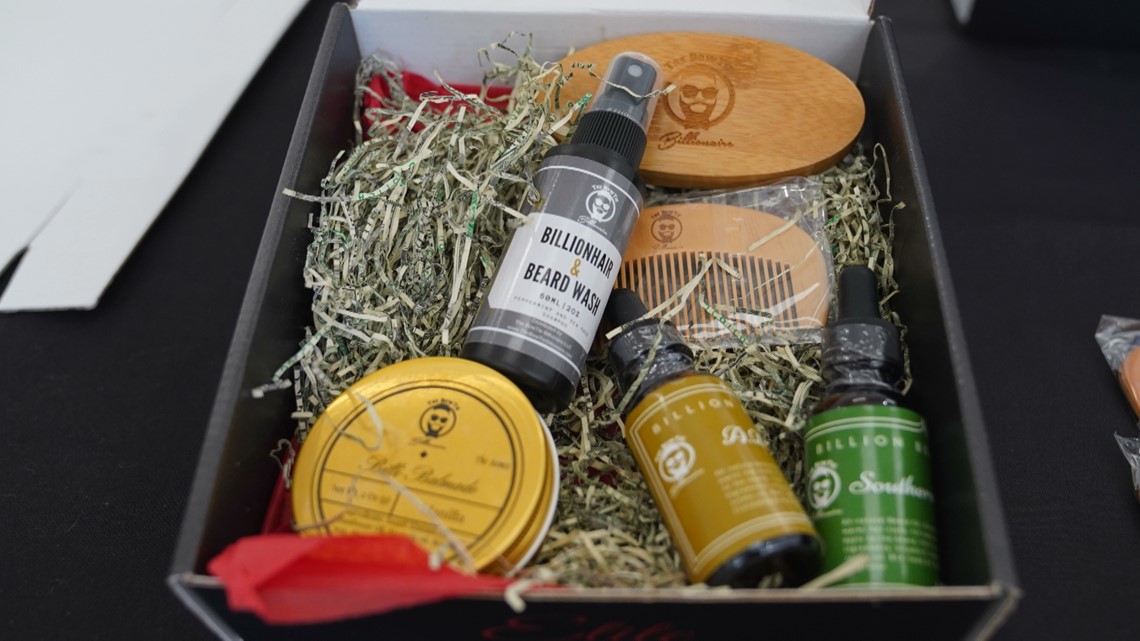 The BowTie Billionaire also sells a hair and beard balm, wooden combs, a beard mask, and a hair and beard wash.
"It's really about developing the gentleman within," Scales said.
He recalled a time at one of his popup shops where a woman came over to him and said, "'Hey, I want to buy some beard oil for my son. He's kind of scruffy'... she bought some beard oil for him and then she came back the next day and said, 'I just want to thank you. My son, he didn't have big self-esteem but since he started using the products, it's like he started to feel himself more. He started to get more confidence within himself,'" Scales said.
Scales said the story sticks out to him because, "That's what we're about. We're about making sure that people feel good about themselves."
"It's a great way to support Black artists and entrepreneurs all in one space. Great way to kick off Black History Month is coming to shop here," said Markella Smith, owner of The DREAM Shop. "You get to meet the makers of the products and they literally live in your neighborhood."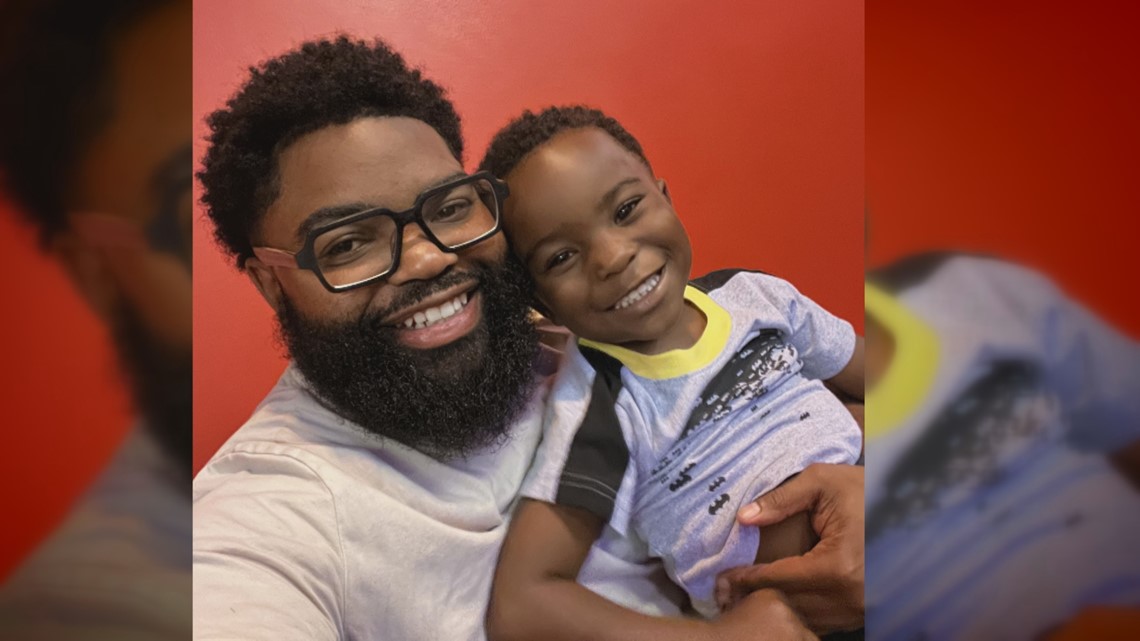 Scales lives just down the street from the shop. He currently assembles every bottle of beard oil but his long-term goal is to scale up. Scales said he would love to get a warehouse and hire people from the community.
Scales — a father to a four-year-old boy — calls himself a "fatherpreneur" and said, "I think it's the most amazing thing being a father, and owning a company, and potentially passing it down to my son."
Know a local business we should feature for our Behind the Business segment? Email Heidi Wigdahl at hwigdahl@kare11.com.