BURNSVILLE, Minnesota — When Katy Smith felt a swollen lymph node underneath her arm, she went searching for answers.
After five months of misdiagnoses, six scans, three mammograms and three biopsies, which were all clear, Smith went to Mayo Clinic. On Oct. 1, 2018, doctors there diagnosed her with occult breast cancer — a rare type of breast cancer that is difficult to detect.
She started treatment on Thanksgiving Day. About four weeks later while her husband was having an emergency appendectomy, Smith was sitting in a hospital waiting room feeling hungry due to chemotherapy the day before.
She called a friend, asking for food.

"I remember her sighing and just saying, 'Thank you for giving me something to do because I've been thinking about you and I just haven't known what to say or do.' So it was in that moment that I realized all of these people who are thinking about you during a challenging time, it's not that they don't care or don't want to support you — they just don't know how," Smith said.
Smith decided in the fall of 2019 to launch "Team Pink Package" — a gifting studio with curated, artisan gift packages for all occasions. A majority of the vendors featured in the packages are BIPOC and/or women-owned small businesses from across the country.
"Most of these businesses give back to other nonprofit initiatives too. So your purchase is supporting a lot," Smith said.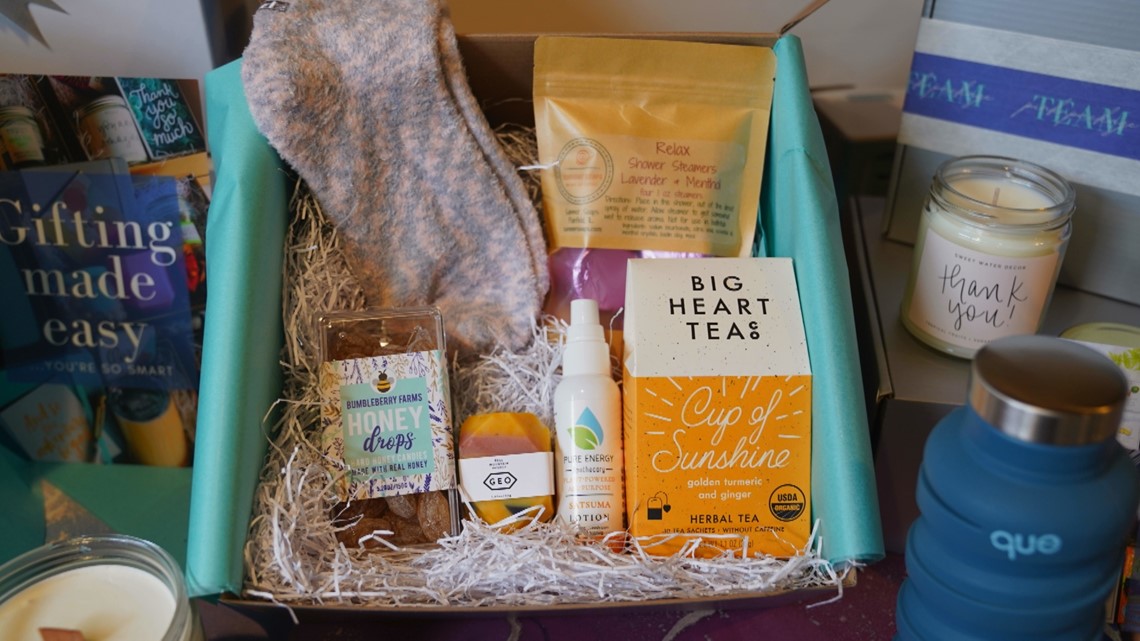 The business has also expanded, working with corporations and even realtors on closing gifts. Every purchase of $75 or more results in a care package being donated to a woman going through breast cancer treatment.
"I left a full-time job recently to pursue this full time because it just brings me so much joy in being able to support other women going through a challenging experience," Smith said.
For Breast Cancer Awareness Month in October, Team Pink Package has launched a campaign called "By Survivors for Thrivers."
It features curated boxes from women who have gone through treatment, including Katy's sister, Emily Hedberg.
"She also had breast cancer in her 30s. It was about nine years ago at this point, but I remember going through that experience. I went to every chemo with her, and similarly, we found a mission to give back to other women going through treatment. We started making bracelets, anonymously gifting them to women going through cancer treatment," Smith recalled. "So there seems to be this theme for our family whenever there's a tough challenge, we always focus on ways to spread joy."
The "By Survivors for Thrivers" campaign features items that these women would have wanted to receive during their own breast cancer journeys.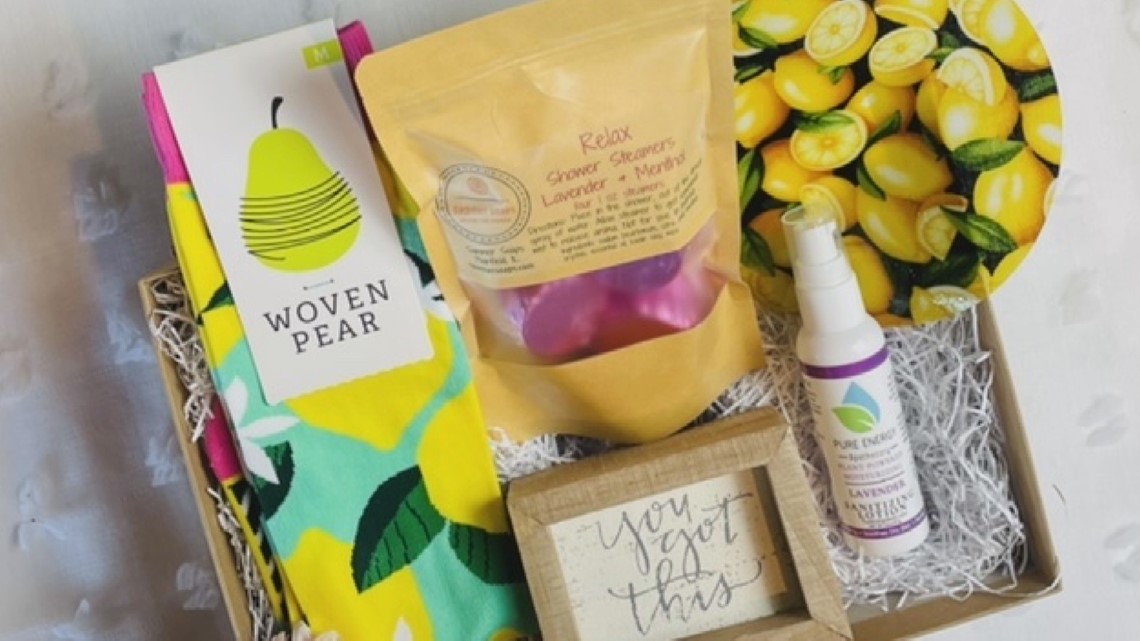 "Part of it is just showing up and being authentic about it," Smith said. She added, "There are a lot of different ways to be present for someone during a challenging journey. So again, the idea is just to have confidence in what you're sending and not second guess and wonder if it was the right thing to do. Hopefully through this campaign, "By Survivors for Thrivers," gift givers feel that confidence in what they're sending to their loved ones and colleagues and neighbors."
Care packages "By Survivors for Thrivers" are slowly being released into next week. You can follow along as they announce the packages on Instagram (@teampinkpackage) and Facebook.
Know a local business we should feature for our Behind the Business segment? Email Heidi Wigdahl at hwigdahl@kare11.com.