EAGAN, Minnesota — It's not every day you see a school bus with a brick chimney on top but there are three of them rolling around the Twin Cities.
"We provide an experience. We just don't take money and put food out a window. That is the last thing we do," said Paris Rosen, founder of Brick Oven Bus.
The Eagan-based company got its start more than four years ago, serving up wood-fired Neapolitan pizzas and performances on the go.
It all started with Rosen's daughter's fascination with school buses. When his daughter was younger, she always looked at the buses at the elementary school across the street from the family's house.
One day he surprised her with an old school bus; Rosen spent the summer driving her and his nephews around in it on field trips.
With winter on its way, Rosen thought, "Man, I'm going to have to shovel around this thing in my driveway. I need to do something with it. I need to get rid of it."
But then came a new idea. Rosen wanted to replicate the experiences he had had in his friend's kitchen, eating fresh food and connecting with people.
"If we're going to do this, we gotta do it the best way which is wood fire. There's no better way to bake bread. I had that bus sitting in my driveway taking up space and I said, 'Well, why don't we put it in the bus?'"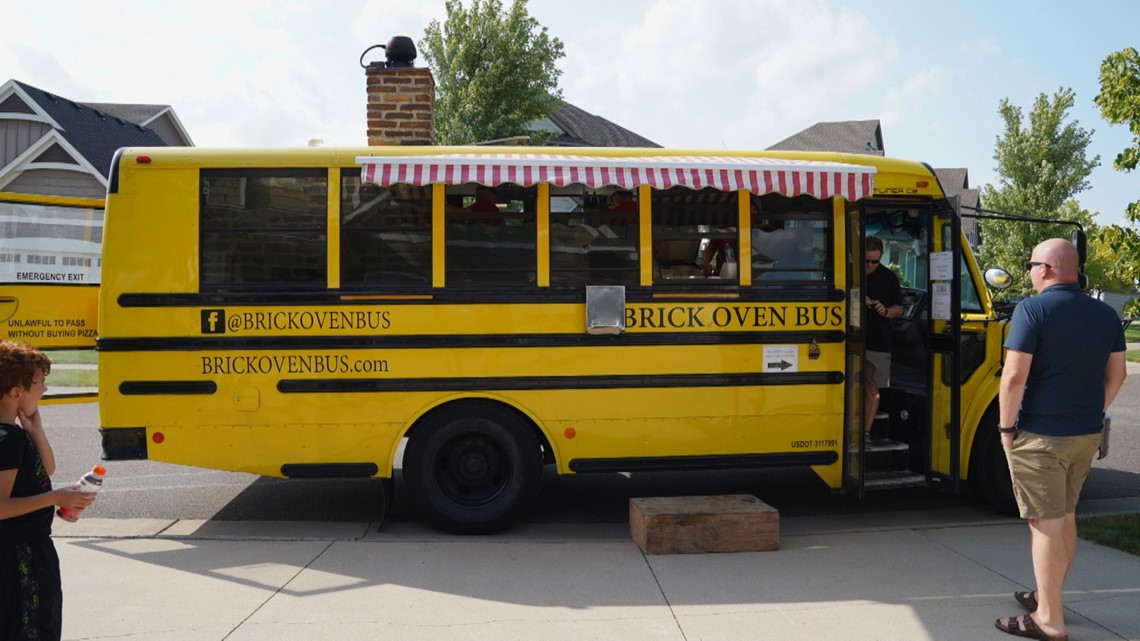 In Rosen's driveway, the pair put a wood-fired brick oven inside an old school bus.
The plan was to use it to make extra cash to fund climbing trips.
"People loved us for it which is great but the company exploded," Rosen recalled.
Four years later, Brick Oven Bus has three school buses with wood-fired brick ovens inside them. Earlier this week, Rosen picked up a fourth bus in Pennsylvania. The team will start building it out from their headquarters inside an old fire station in Eagan.
The building is perfect for the company as they need a 14-foot door, just like a fire truck, to get in and out.
"My buddy, he used to work here, told me about this company," said Sean Duffy. "I didn't really believe what he was talking about. 'I'm in a firehouse with buses with chimneys in them.' I was just like, 'Alright.' I thought he was making it up at first. 'I don't know if you've been drinking all day or what but I'll come down and check it out.'"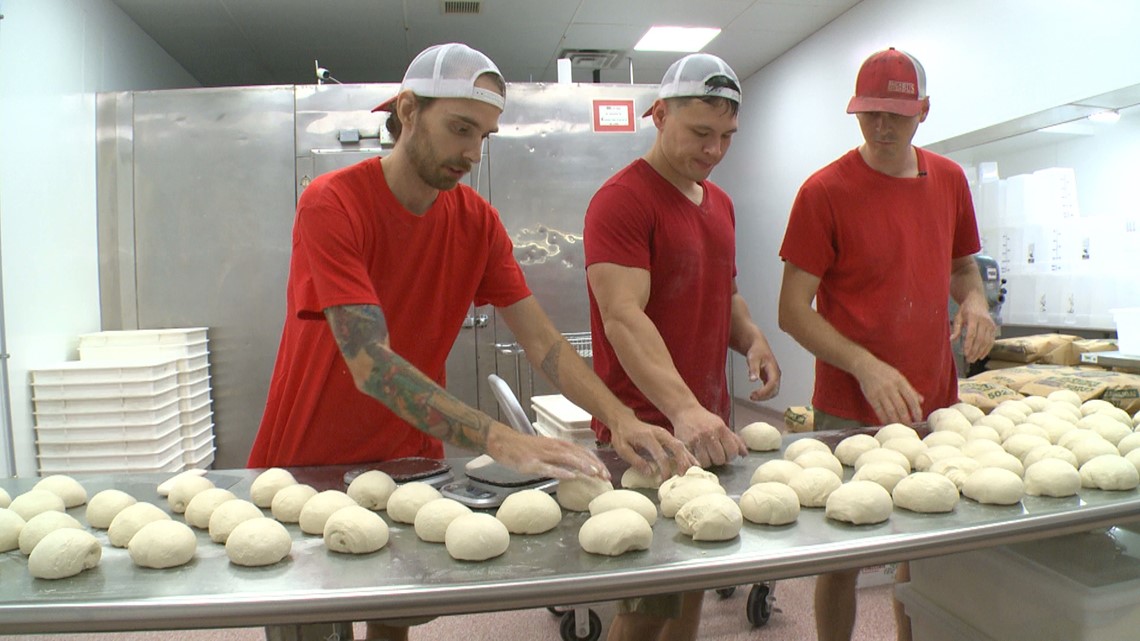 Duffy has now been with Brick Oven Bus for about a year and a half.
Jeffrey Morgan has the first cheese pizza he made for the company, and took a picture of, tattooed on his arm.
"It's a good company to work for. There's always something different every day," Morgan said.
Rosen said about the team, "Couldn't do it without them — 110%."
While rolling dough on Tuesday afternoon in preparation for National Night Out, Jeff Kruse said, "We put out... pretty much the best pizza you can and it shows. When you serve the best ingredients, and you order the best product, and you put your best foot forward, and you put your love into your pizza, it's the reason people keep coming back."
Kruse said they make true Neapolitan pizzas. They don't freeze the dough and instead of using commercial yeast, they use a mother starter. Rosen said it can be challenging working with fresh dough when they cook year-round, faced with both extreme heat and extreme cold.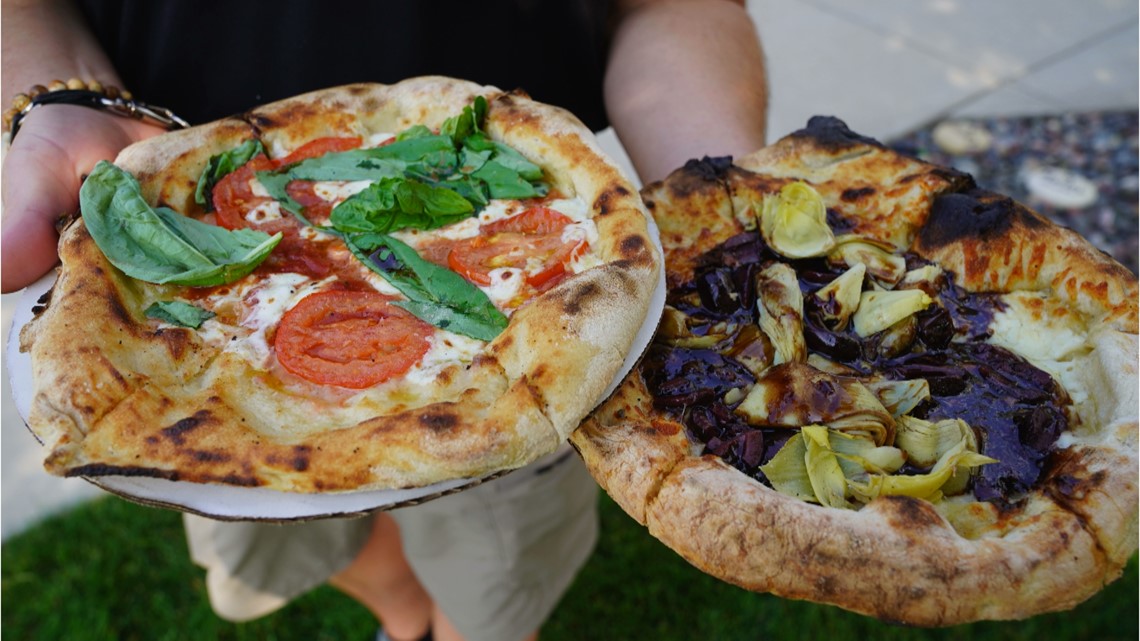 Fans of their pizza have turned into employees, like Aimee Schmidt, who was taking orders on Tuesday night in Plymouth for National Night Out.
"I was like.. how do I get on that bus and have fun and then eat pizza?" Schmidt said.
Not only are they bakers, they're performers. While out on location, they invite customers inside the bus when they're ready to order.
The music on the bus is loud and the pace is fast. Rosen said they try to touch on all the senses, from feeling the heat of the fire to smelling the fresh pizzas.
"We try to bring the cooks back together with the people that they're cooking dinner for," Rosen said.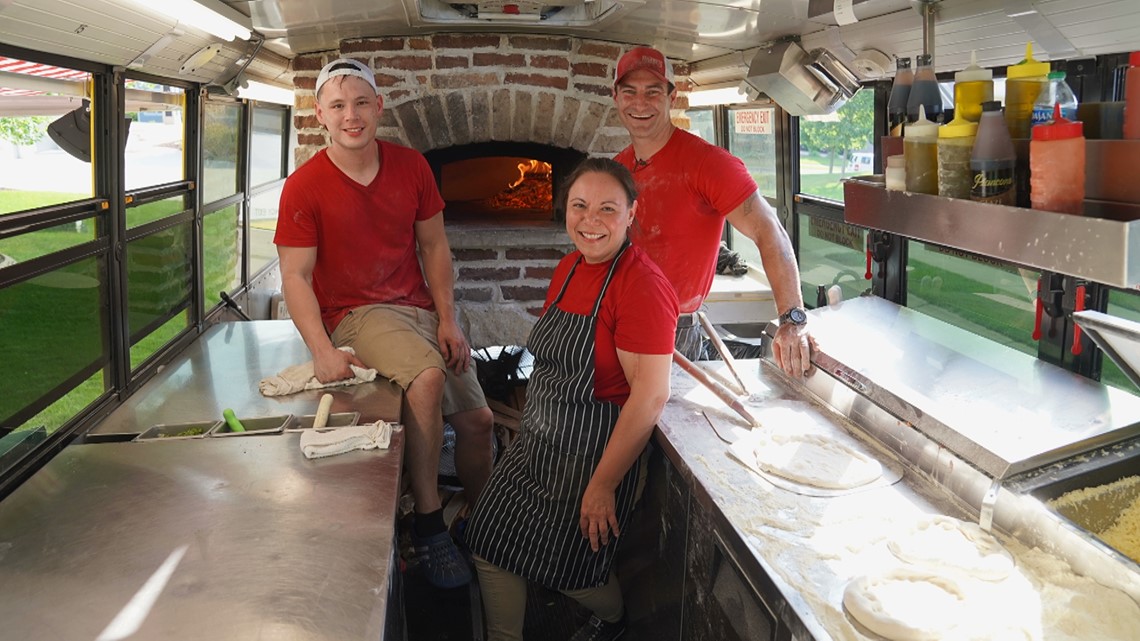 He added, "The goal for us is to connect people. I think that's so important nowadays in a society where we are disconnecting ourselves more than ever. I really think Brick Oven Bus has such an important thing to offer people nowadays."
The plan is to expand to Denver next summer.
The company also has a frozen pizza business that started during the pandemic called Dough Bébés; it also has its own bus.
Rosen said everyone has a story to tell and "you make it about the people, this job never gets old."
You can find their schedule for the month, here.
Know a local business we should feature for our Behind the Business segment? Email Heidi Wigdahl at hwigdahl@kare11.com.