BROOKLYN PARK, Minnesota — Nneka Onuma likes to say she's in the happiness business.
"I'm responsible for a whole lot of smiles during milestones," Onuma said. "That's just something really special to be welcomed into people's homes, people's celebrations."
Onuma's mother introduced her to baking growing up. But it was her job at Dairy Queen while in high school that got her interested in cake design.
When the cake decorator at her local Dairy Queen in Maple Grove announced she was leaving, Onuma approached her manager with the idea of taking over the role.
She went from decorating ice cream cakes to, years later, taking a cake decorating class.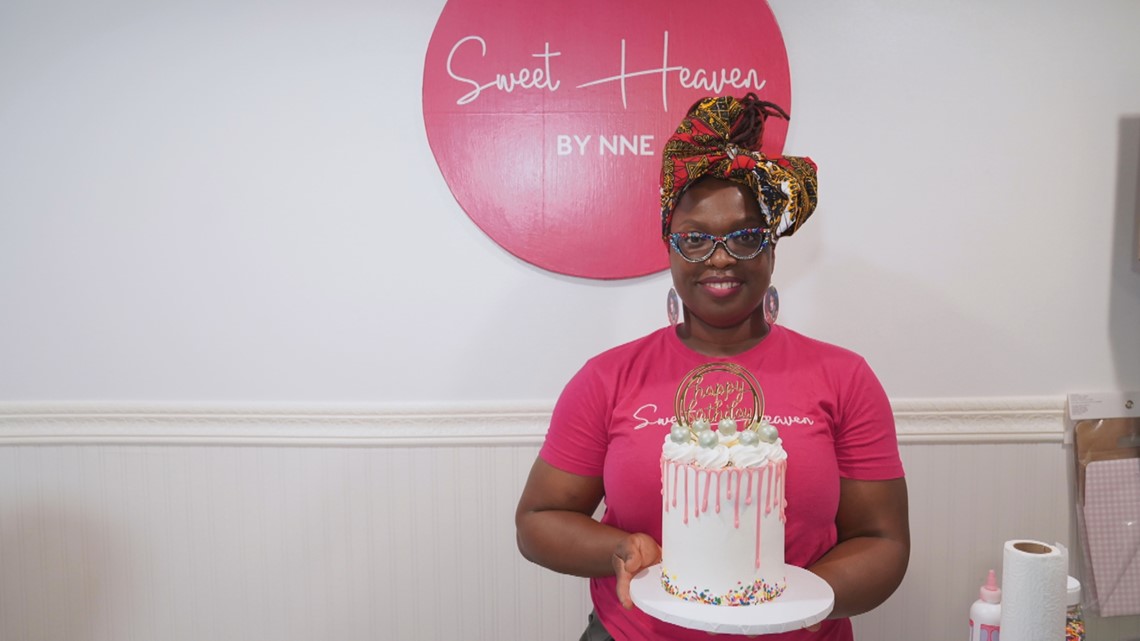 About two-and-a-half years ago, she launched her small boutique cake design business called "Sweet Heaven by Nne" from her basement in Brooklyn Park. Onuma is a registered cottage food producer. Sweet Heaven by Nne creates custom-designed cakes for every occasion.
"I do work full time. So I've got plenty keeping me busy throughout the day and the week," said Onuma, who works for Hennepin County. "But I'm lucky enough to get to do this. This is a whole lot of fun for me."
Onuma, who is a mom to three children, said decorating cakes is a way for her to unwind after a long day. It's also a creative outlet for the artist who uses cake as her canvas.
"The medium that I've chosen is cake to share my art with the world," she said.
Onuma's passion for cake design has inspired her to travel all over the country to participate in cake workshops.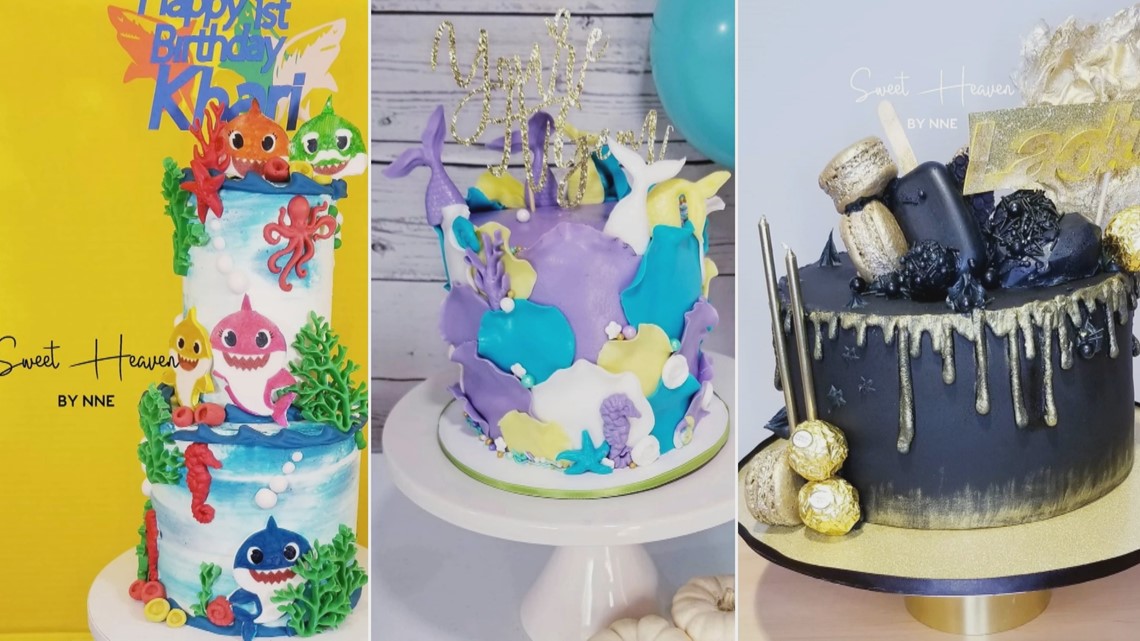 "One of the struggles for me as a cake designer, who wants to continue to grow herself and my skills, is that there's not a ton of classes in the Midwest area," Onuma explained.
So Onuma has taken it upon herself to create events where other cake designers could learn new tips and network within the community.
Her biggest event is happening Saturday, July 15 in Minneapolis.
Onuma will be hosting international cake artist and cake instructor, Porsha Kimble, for a cake workshop called "Cakin N' July." Kimble came in second place on the Food Network show "Cake Wars" in 2018.
Attendees will take part in a cake class, a baking and business seminar, and network. It's open to all levels of experience. Lili Bentho of Liana's Cake Pops will also be doing a treat demonstration.
"The idea behind it is to build community for cake decorators in the Minneapolis-St. Paul metro," Onuma said.
Cakin N' July will be held from 11 a.m. to 3 p.m. on July 15. Tickets can be purchased here. Onuma will be closing ticket sales in the next couple of days.
You can order custom treats and cakes from Sweet Heaven by Nne, here.