MINNEAPOLIS, Minnesota — Roseline Friedrich calls herself an accidental entrepreneur.
"This was not supposed to be a job," she said laughing.
A couple years ago, Friedrich started collecting jars to make her own candles.
"I didn't want to produce more waste," she recalled.
In December 2019, she hosted a candle making party, inviting her friends and family. People then started asking if they could buy candles from her.
Her hobby sparked a flame. Friedrich had people reaching out to her through Instagram and text message and pretty soon she had to set up a website. Friedrich has a background in social work and social services and was fully employed at the time.
But by the summer of 2020, she decided to quit her job and officially launch Roseline's Candles in the midst of the pandemic.

"It was also the summer that George Floyd was murdered and I experienced a lot of anxiety and trauma and also fear during that time," Friedrich recalled. "So I started making a bunch of candles and taking them to markets."
Roseline's Candles are made with 100% soy wax, hand-poured in recycled glass jars, and use cotton wicks with lead-free wick tabs. Some of their candles use recycled Oui by Yoplait jars.
"As we grew, people said, 'I want to come smell the candles, touch the candles, feel the candles,'" Friedrich recalled.
That inspired her to open a storefront on the corner of Central & Lowry Avenues in northeast Minneapolis. The signs went up Tuesday night and a grand opening is planned for the end of the month.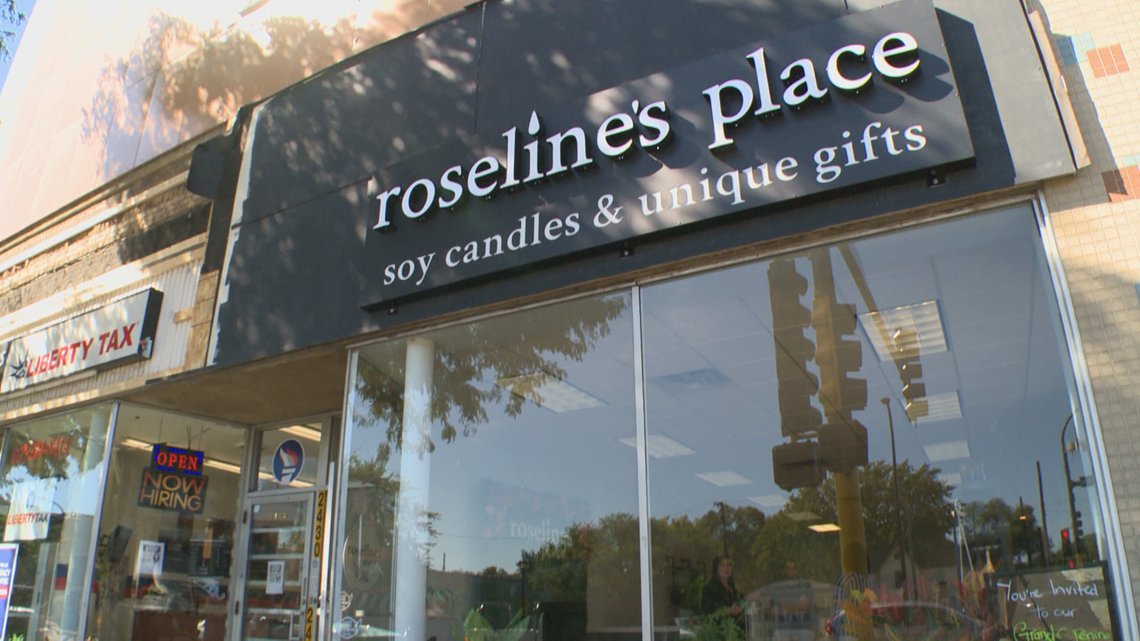 The shop features not only Roseline's Candles but unique gifts from 15 vendors, a majority of them local. Friedrich focused on vendors that also have a mission of sustainability.
For example, the company "nmore scrunchies" takes donated clothing and creates upcycled scrunchies.
"The goal is to never walk out of here from our store with plastic in your hand," Friedrich said.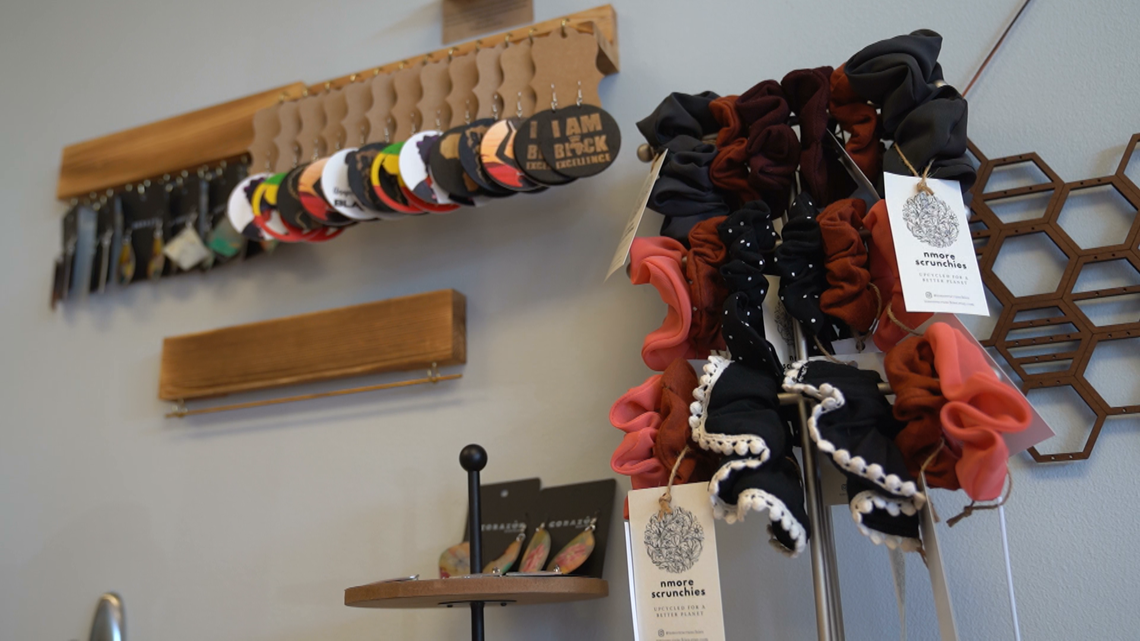 Each vendor has a story, including Friedrich's father who has a shop in Cameroon.
"My dad's artwork is here... I'm Cameroonian-born. Came here when I was 14 and my dad... he carves wood and makes art out of it," Friedrich said.
Besides operating as a gift shop, Roseline's Place will also be hosting candle making classes. The first one is scheduled for this weekend.
Friedrich said, "I'm eternally grateful for all the people who have made this store and my dream into a reality."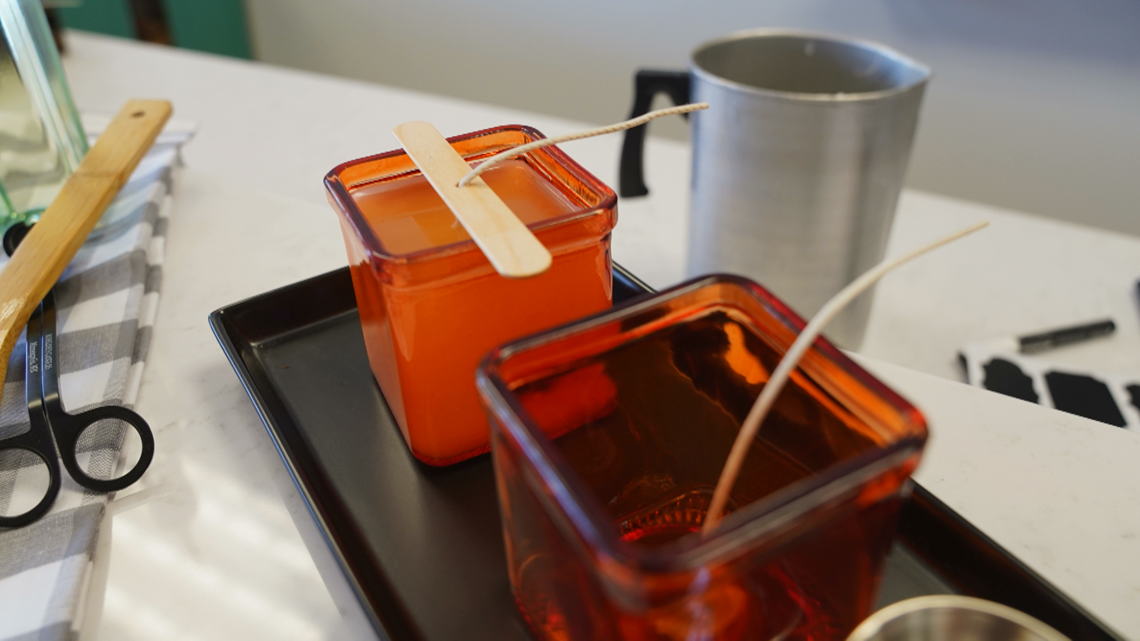 The grand opening of Roseline's Place is scheduled for Sept. 30 from 5 p.m. to 8 p.m. Roseline's Place is located at 2430 Central Ave NE in Minneapolis.
You can also shop and sign up for candle making classes online.
There is also a GoFundMe to support Friedrich opening her storefront.