MINNEAPOLIS, Minnesota — Opening Day for the Major League Baseball season is just weeks away, and when fans set foot in Target Field next month, they'll notice something new inside Gate 34.
Creator's Corner presented by U.S. Bank will feature three local small businesses for the season, providing free retail space.
The Minnesota Twins and U.S. Bank announced the multi-year partnership earlier this week.
"We identified that we had such a shared passion to continue to reinvest in the communities that we serve and use our voice in this community as a platform to reinvest into small and local businesses — especially those that have a focus on the BIPOC and women-owned community," said Sean Moore, Twins vice president of brand partnerships.
Local curator Mich Berthiaume, who is also behind The Dayton's Project, came up with an initial list of 10 nominations. From there, a committee selected the final three.
Moore said it includes a $10,000 financial investment per business. They were also aware of the challenges that come with being a small business while trying to staff 81 regular season home games, which is why Twins food service and retail partner Delaware North will provide staffing support.
"We're basically buying products, giving them the promotional benefits, and we're going to have someone operate the sale and distribution of all of the products. So if you participate in this, you are guaranteed to sell $10,000 worth of goods," Moore said.
They chose the Gate 34 location for Creator's Corner as about 60% of fans go through that gate per game.
"One of their first impressions is going to be the ability to look at some of these items, non-traditional items, that would normally not be available at a ballpark," Moore said.
Applications to be considered for next season will most likely start in June or July.
Here's a look at the three businesses that will be featured in the 2023 Creator's Corner.
Reggie Carter was inspired to start his gourmet dog treat bakery after welcoming his dog, Kirby, into the family.
"Before we got her, I did a bunch of research because I wanted her to live a long time. So I grew up on a farm down south and the farm dogs would live for a really long time — 17, 18 years old. So throughout my research, the only link that I found was the food that the dogs ate," Carter said.
Carter started making all of Kirby's food himself, including her dog treats. By April 2021, Carter had launched Must be Ruff. The Brooklyn Park-based bakery focuses on gourmet dog treats with healthy ingredients.
While fans can't bring their dogs into Target Field, Carter is confident people will still want to bring a treat home for their pets. He ran into the same situation as a vendor at the Minnesota State Fair and still had strong sales.
"The dogs are part of the family. They want to bring something nice home," Carter said.
As far as the opportunity, Carter said, "They have thousands and thousands of fans that come to their home games. It's an excellent opportunity for advertising, marketing, getting my company's name out there. It's just overall awesome."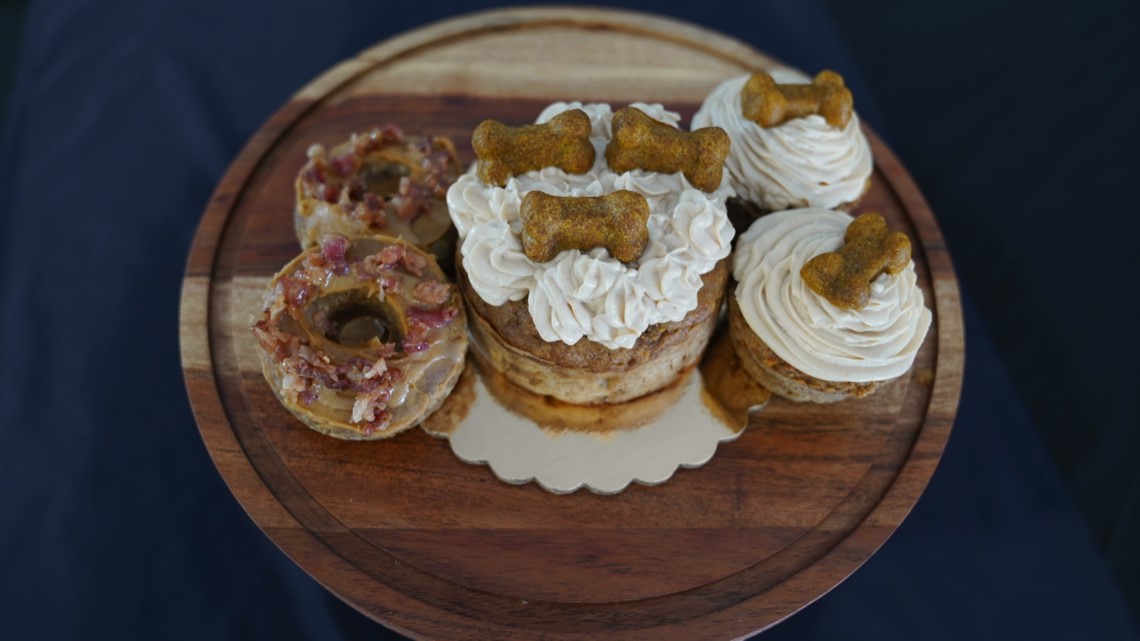 Native Roots Trading Post
Native Roots Trading Post supports Native artists and makers in Minnesota and beyond. Based out of St. Paul, Jalayne Johnson started the business with her dad, Robert Pilot, about a year and a half ago. They've also been a vendor at The Dayton's Project and at the Minnesota State Fair.
"Our big focus besides wanting to expose our Native American artists is also to educate people on appropriation. There's a lot of it out there and we just want everybody to know we know our artists personally, and we take pride in that and our culture," Johnson said. "If you buy from a Native American artist, you can wear their things. Just know who you're buying from, what their name is and what tribe they're from, and just maybe a little bit about them. That's where the non-appropriation comes. You're supporting somebody; you're supporting their culture. You're not just wearing it to be fashionable. You're wearing it because it means something to that artist."
Johnson said about the opportunity to showcase the work of Native American artists and makers at Target Field, "I was speechless. I couldn't even believe it. It's such an honor."

Since Sabrina D. Jones was 8 years old, she's suffered from eczema. It subsided a bit as she grew older but then returned, along with other skin issues, when she became pregnant.
Jones started making her own products and saw an improvement. It led her to launch SJC Body Love in 2015.
"We manufacture skincare products that are made from pure medicinal oils that are mixed with carrier oils, as well, to help soothe skin for those who have stress and sensitive skin," Jones said.
Jones said there are no mystery ingredients in SJC Body Love products and they contain 10 ingredients or less.
SJC Body Love has shifted from a brick-and-mortar business to a supplier.
On the Creator's Corner announcement, Jones said, "It couldn't have come at a better time ... I was really struggling making that shift and to receive this, it was just absolutely amazing. Absolutely amazing. It was like all the hard work the past year with this shift was just like such a gift."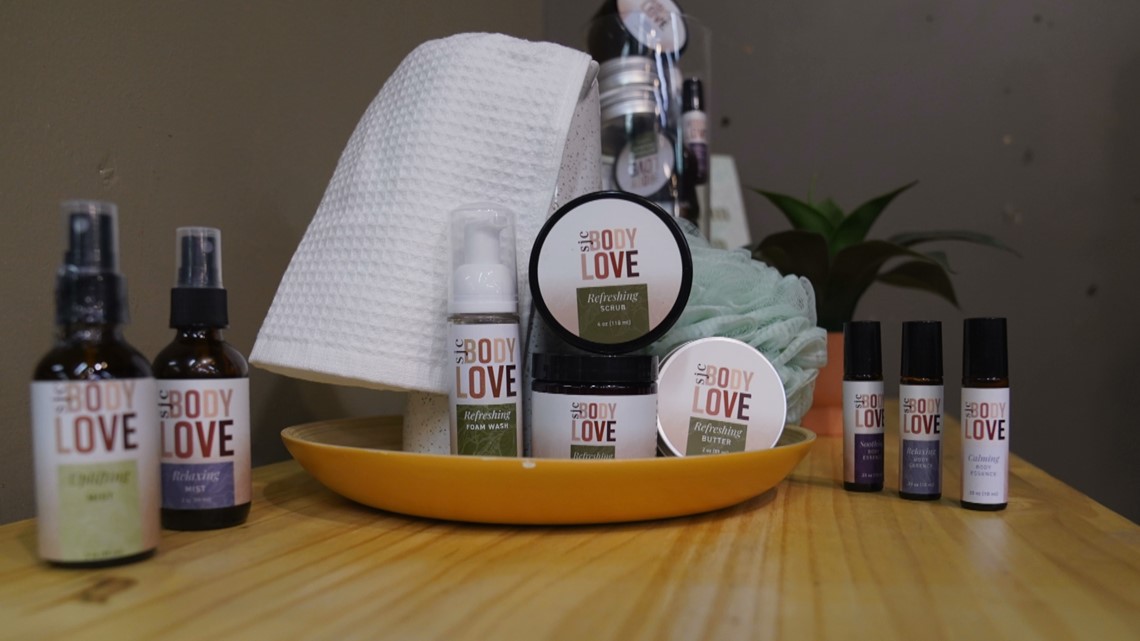 Know a local business we should feature for our Behind the Business segment? Email Heidi Wigdahl at hwigdahl@kare11.com.