ROBERTS, Wisconsin — In the family backyard, Peyton Danovsky wears a shirt that reads, "Little Warrior" as she calls herself a "heart warrior."
To know Peyton, is to know her heart.
"You wouldn't be able to tell she had a congenital heart defect unless you saw all her scars on her chest and everything," said Rachel Danovsky, Peyton's mother.
Peyton, now two years old, was diagnosed with multiple congenital heart defects (CHD) during a 20-week ultrasound.
Rachel gave birth to Peyton in August 2020 at The Mother Baby Center. She was then brought to Children's Minnesota Cardiovascular Intensive Care Unit where she had her first heart surgery at four days old. In total, Peyton had six surgeries in her first year of life — four of them being heart surgeries.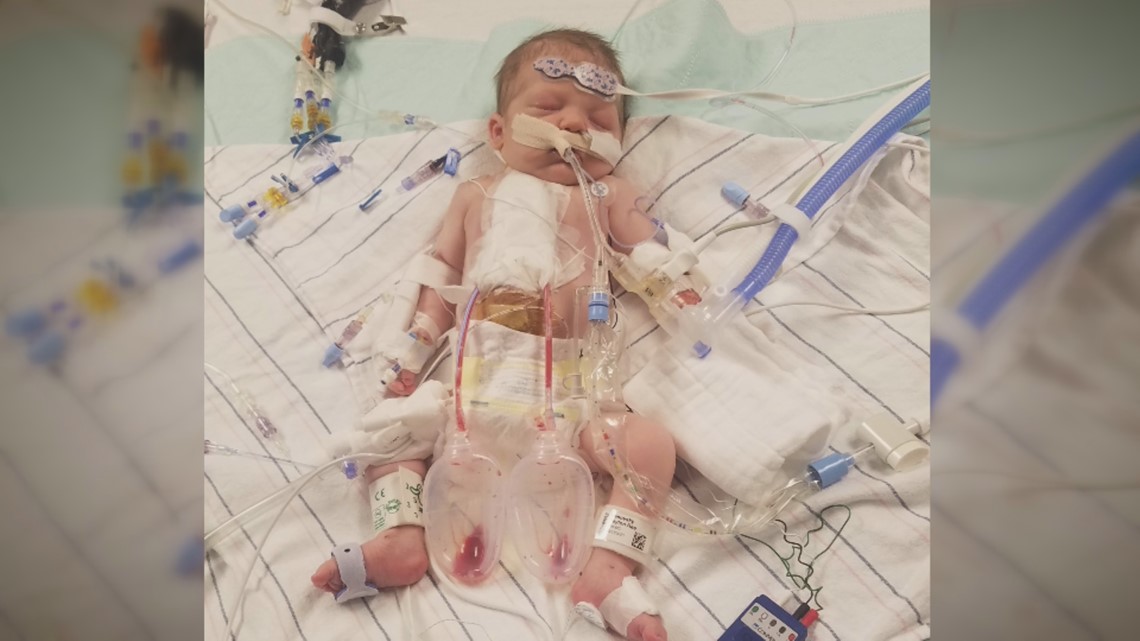 "We kind of feel like we got robbed of our... having a newborn. Her first year of life was just spent in the hospital," Rachel said. "We were there 75 days inpatient."
Peyton's father, Ben Danovsky, added, "Got to know Children's well but really without them she really ultimately wouldn't be here."
The couple wanted a way to show their support — not only for Peyton — but other families impacted by CHD.
Congenital heart defects are the most common type of birth defect. It impacts about 40,000 babies each year in the United States; every 15 minutes a baby is born with CHD, according to The Children's Heart Foundation.
In January 2022, Rachel and Ben launched an online store called CHD Apparel Co. The store sells heart-inspired clothing and merchandise.
"It's cool to see all the customers' stories too because most of the people that are buying the stuff have a heart warrior in their lives," Rachel said.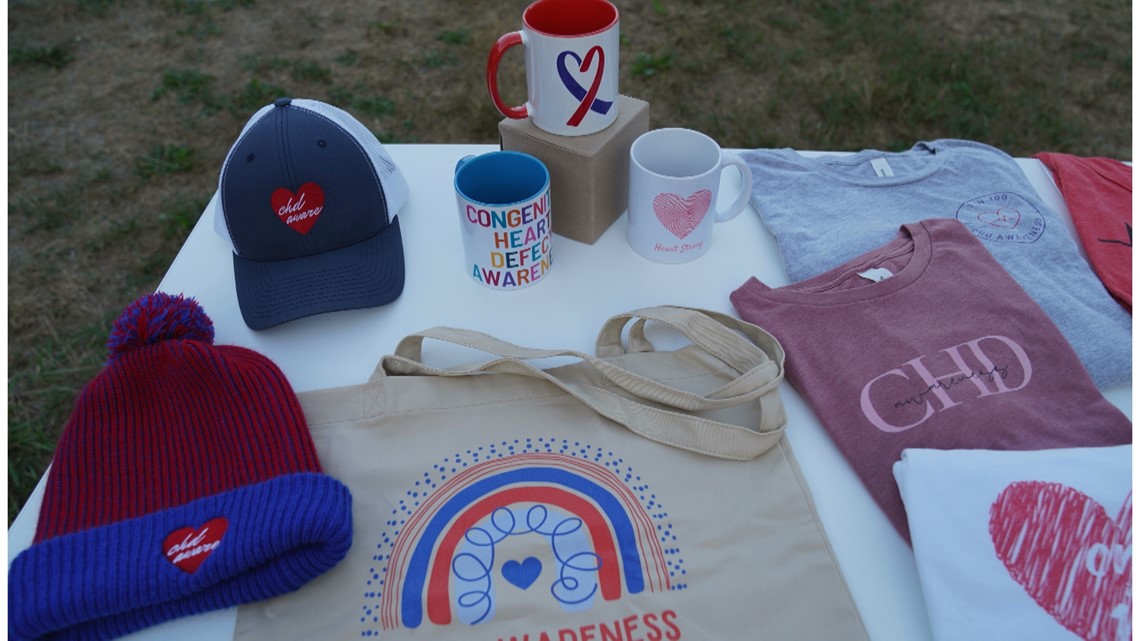 But the couple also wanted to use the business as a way to give back.
"Being the most common birth defect out there, about 1 in 100 kiddos are born with a heart defect and as compared to other maybe childhood illnesses or diseases, it's severely under funded," Ben said.
CHD Apparel Co. donates 50% of all profits to congenital heart defect research annually. Each year they will choose a different charity. For 2022, they've chosen to support The Children's Foundation.
"All the people that donated to research and did all of the funding before Peyton was born, I mean that's why she's here now too," Rachel said.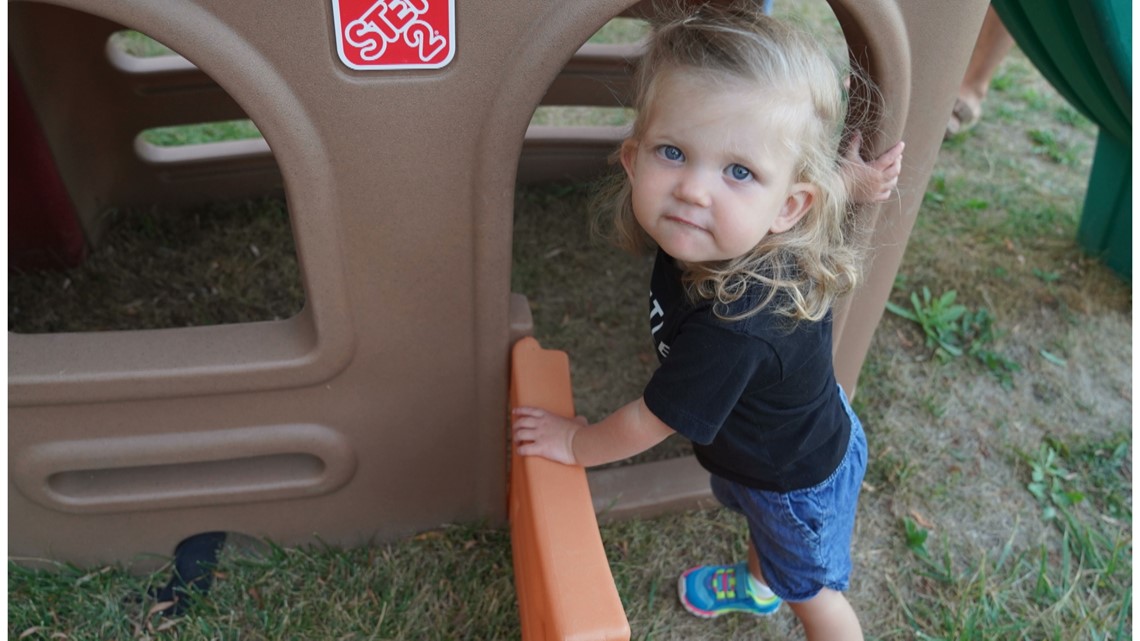 Peyton will need more surgeries in the future and will have to take medications for life. But she's doing all the things kids her age love to do.
"The level of resilience and just toughness that these kids have, it's unbelievable. They come out of surgery with I don't know how many line and tubes, and how many pokes they get," Ben said. "To see her running around, talking and playing... proud I would say is an understatement, for sure."
You can shop CHD Apparel Co., here.
Know a local business we should feature for our Behind the Business segment? Email Heidi Wigdahl at hwigdahl@kare11.com.