MINNETONKA, Minnesota — On a Wednesday morning, Avi Goldsteen, 29, is surrounded by stacks of donated, used books. Goldsteen decides which ones are in good enough condition to make it into Gateways Thrift Shop in Hopkins.
For the past year, Goldsteen has been coming twice a week to Sha'arim + Gateways' donation center in Minnetonka for vocational training.
As a trainee, Goldsteen said he feels, "confident" and "not depressed, not stressed."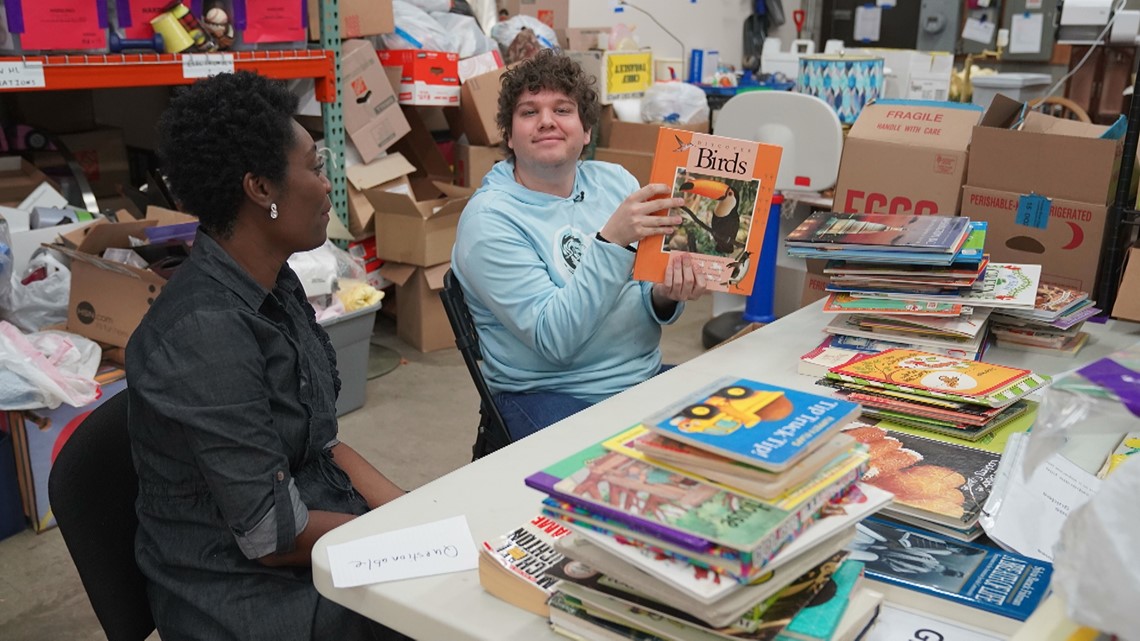 The Sha'arim + Gateways Vocational Training Program began about five years ago as a way to help adults with disabilities discover their natural strengths while developing life and job skills.
"As opposed to saying, 'Okay, we have this job for you,'... what we do is we put out there all different types of opportunities for them and we say, 'Let's try a little bit of a few things. Let's see what you like, what fits with you,'" explained Chana Shagalow, executive director of Sha'arim + Gateways.
Shagalow has been a part of Sha'arim + Gateways since its founding in 1999. The nonprofit began as a way to address the unmet need of disability inclusion for kids and adults with special needs in the Minneapolis Jewish community. While the organization got its start in the Jewish community, for the Jewish community, Shagalow said it's open to everybody. The vocational training is one of the programs the nonprofit offers.
"I came on board because my oldest child, my daughter Shaina, has a disability," Shagalow said. "I've always looked for ways to enrich her life and to be able to give her the opportunities that any neurotypical person would have, I wanted her to have that also."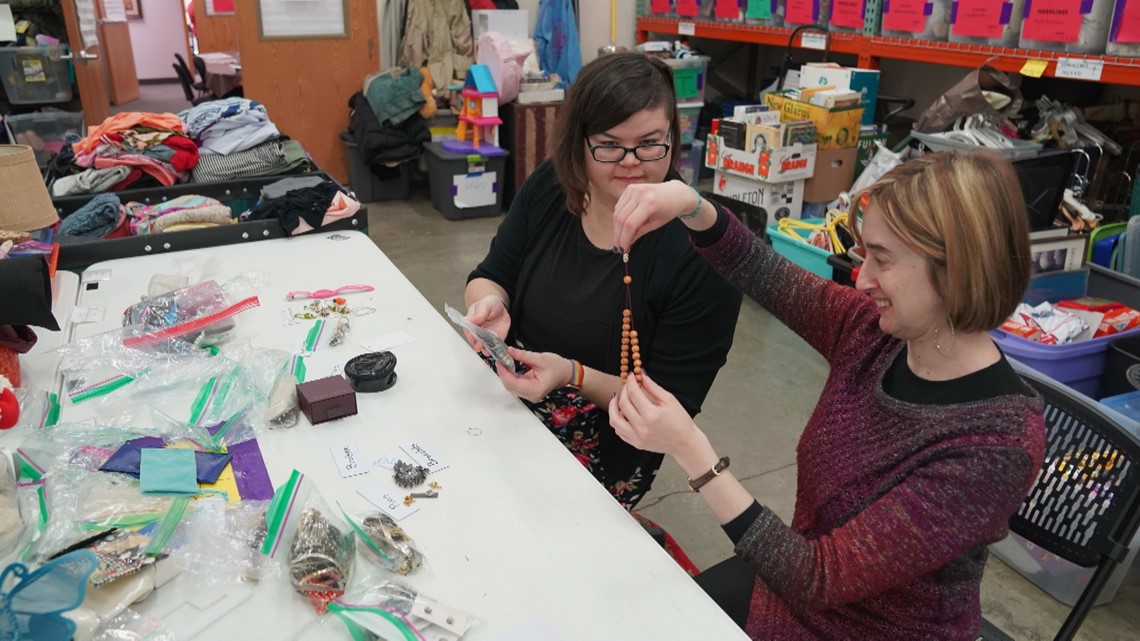 Shaina Shagalow, 37, enjoys handling the donated clothing. She said her peers call her "eagle eyes" because she's able to find the tiniest stains. Shaina said she's also good at selling clothes to customers at Gateways Thrift Shop.
"I guess I learned a lot about independence, like how to be very independent," Shaina said.
Shaina and other trainees do different jobs around the donation center based on their interests. They also help repurpose donated items for the thrift store. For example, trainees have used donated fabric to create dog toys to sell at the shop. Packing peanuts and beads will get repurposed into a snowflake display for the thrift store during the wintertime.
"Let's try to strengthen what you enjoy, and what you like to do, and what you feel successful with," Shagalow said.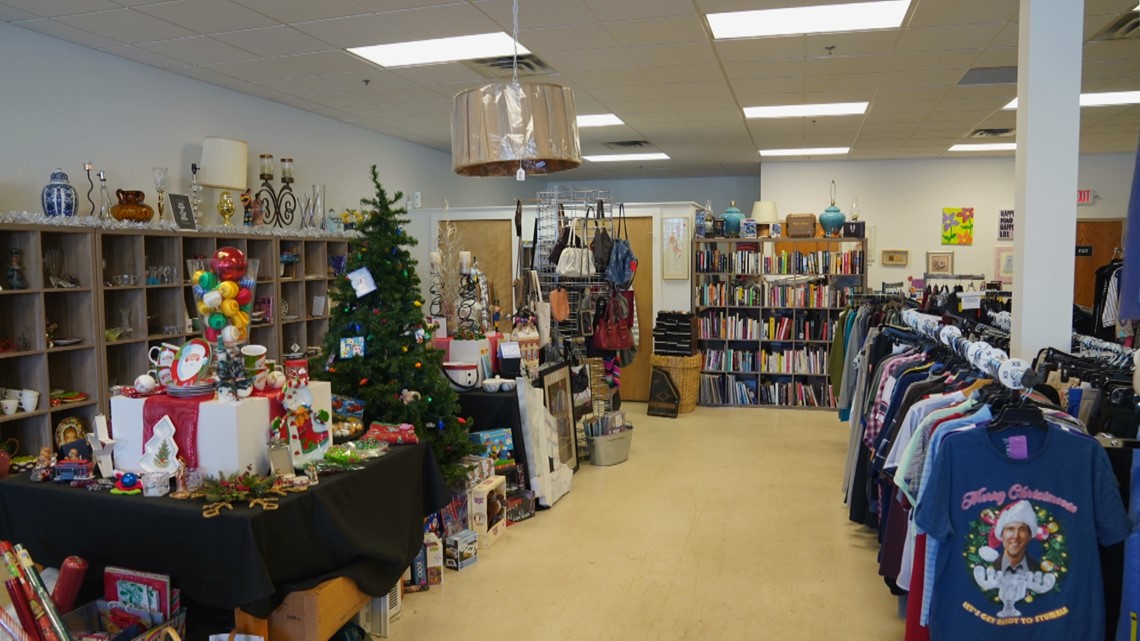 After trainees go through the program, they can choose to apply for a paid position at Gateways Thrift Shop or use their certification to find a job elsewhere.
Sha'arim + Gateways currently has about 10 trainees. Since its inception, about 30-35 trainees have gone through the program. Besides the thrift shop, they also partner with businesses in the community as additional training sites.
"It makes me feel like I accomplish stuff and like I'm doing something for the world," Shaina said.
Sha'arim + Gateways is hosting its annual auction event at The Hutton House in Medicine Lake on Sun. Dec. 11 from 6 p.m. to 7:30 p.m. Tickets can be purchased at the door. You can find more information, here.
Sunday: 11 a.m. to 5 p.m.
Monday: 10:30 a.m. to 5 p.m.
Tuesday-Thursday: 10 am. to 5 p.m.
Friday: 10 a.m. to 4 p.m.
Saturday: Closed
Know a local business we should feature for our Behind the Business segment? Email Heidi Wigdahl at hwigdahl@kare11.com.