FALCON HEIGHTS, Minn. — The Minnesota State Fair is welcoming a number of new foods and vendors, including 13 new vendors in the unique gifts and specialty items category.
Must be Ruff will be selling its fresh-baked, gourmet dog treats at the fair for the first time.
"Definitely a huge deal," said Reggie Carter, founder of Must be Ruff.
Carter was inspired to start his business after welcoming Kirby, a black and tan European Doberman, into the family.
"Before we got her I did a bunch of research because I wanted her to live a long time. So I grew up on a farm down south and the farm dogs would live for a really long time... 17, 18 years old. So throughout my research, the only link that I found was the food that the dogs ate," Carter said.
Carter started making all of Kirby's food himself, including her dog treats. By April 2021, Carter had launched Must be Ruff. The Brooklyn Park-based bakery focuses on gourmet dog treats with healthy ingredients.
"Pumpkin, which is great for the dog's digestive system. Cinnamon... small quantities regulates their blood, just like it does for humans," Carter said. "I use a local honey which is great for kennel cough and things like that. Apple sauce and carrots, which is good for the eyes... coconut oil is perfect for their skin or fur."

Six months into his business, Carter applied for a spot at the State Fair.
"I didn't even think I had a shot to get in. So I'm like, I'm just going to throw my name in the hat, anyway, since it's a pretty much a dream of mine," Carter recalled.
Two weeks later, he received a call from the State Fair saying he was in.
"Definitely a huge deal. You hear stories about other vendors applying for 20, 30 years to get in," Carter said. "If you're from Minnesota and you live here, you know that this is the place to be this time of year so it's truly a great honor."
Treats are baked fresh and Carter has "emergency bake teams" ready, if needed.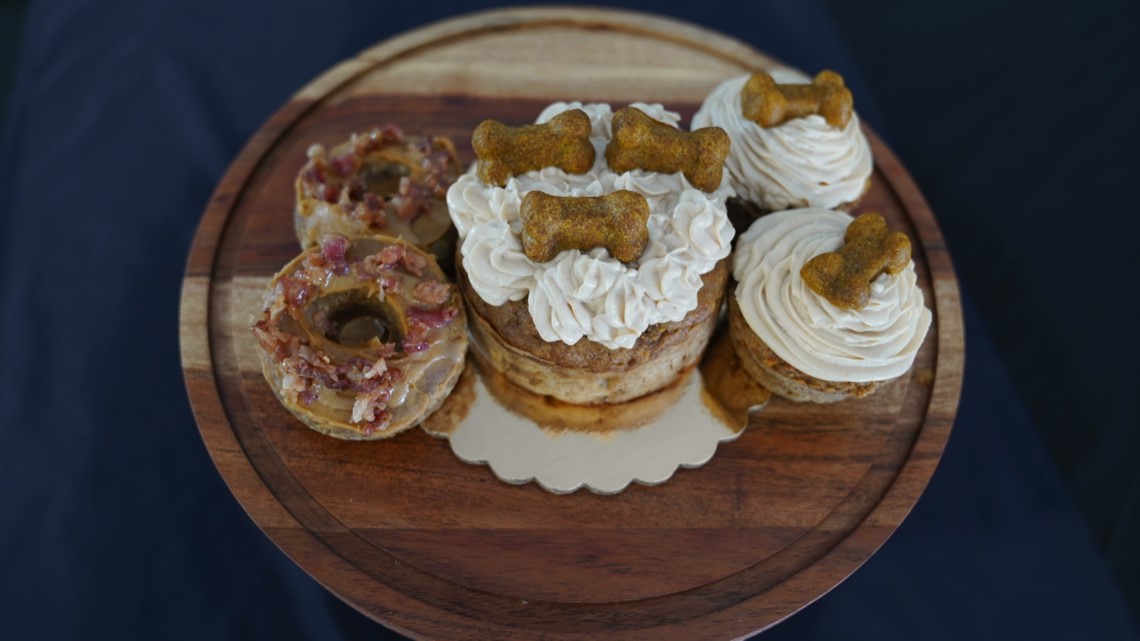 They'll be selling their "Ruff Cake," "Kirby's Donut," and pumpkin bones. A list of ingredients can be found, here, when you click on the picture.
Carter said the treats come in individual containers and are fine to grab and walk around with during the fair as long as they are refrigerated once at home.
Must be Ruff is located in the Pet Pavilion, near the corner of Underwood Street and Murphy Avenue, 8 a.m. to 9 p.m., daily.
Each treat retails for $5 but you can also find more information on State Fair offers, here.
Know a local business we should feature for our Behind the Business segment? Email Heidi Wigdahl at hwigdahl@kare11.com.