MINNEAPOLIS, Minnesota — If it wasn't for COVID-19, the Great Minnesota Get-Together would be happening right now. While the state fair may be canceled this year, a taste of it can be found right next to the Guthrie Theater.
In the space that used to hold Spoonriver, a new pop-up concept restaurant has opened.
F + B opened last week at 750 South 2nd Street in Minneapolis.
"We really want to get the word out there and really advocate for agriculture on a higher level... because agriculture is important to everybody," said Gary Wertish, president of the Minnesota Farmers Union.
Wertish said the union's collaboration with Birchwood Cafe started about five years ago.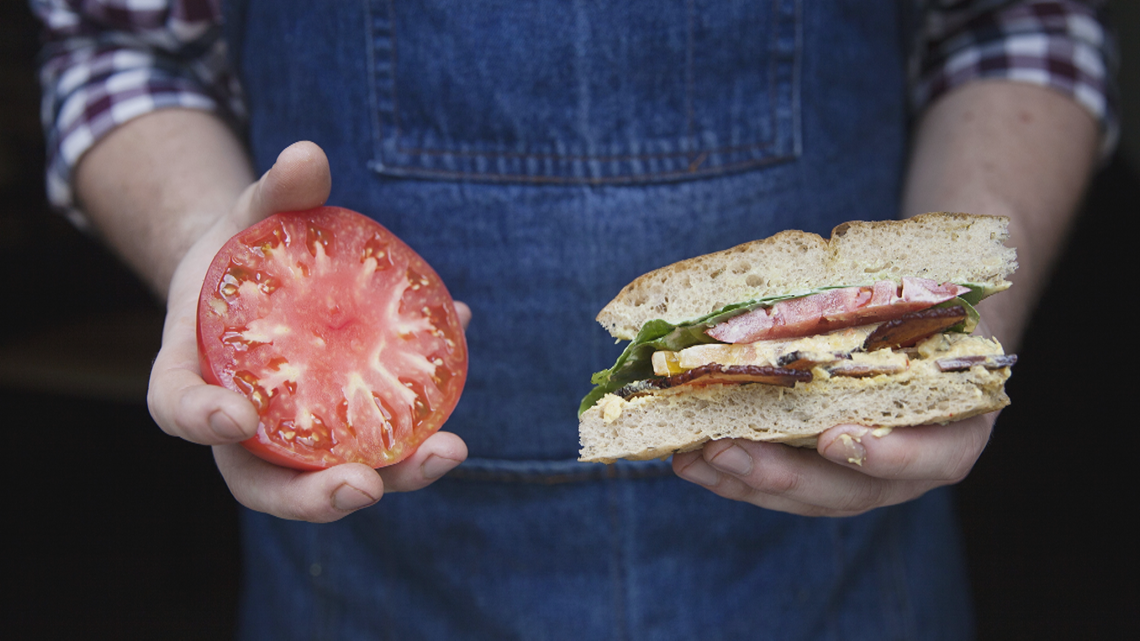 "I approached Birchwood... to see if we could expand our coffee shop. We were running a coffee shop up at that time for about 10 years... and just to get more people in our building and booth," Wertish explained.
Wertish said it started with baked goods and then led to fair favorites like the Heirloom Tomato + Sweet Corn BLT, Lavender Lemonade and Mini Blueberry Key Lime Pie.
Those three items and more can be found now at F + B.
"They can cancel the fair but you can't cancel our BLT... you can't go to the fair to get your favorite foods, you can come downtown and get them here," said Tracy Singleton, owner and founder of Birchwood Cafe.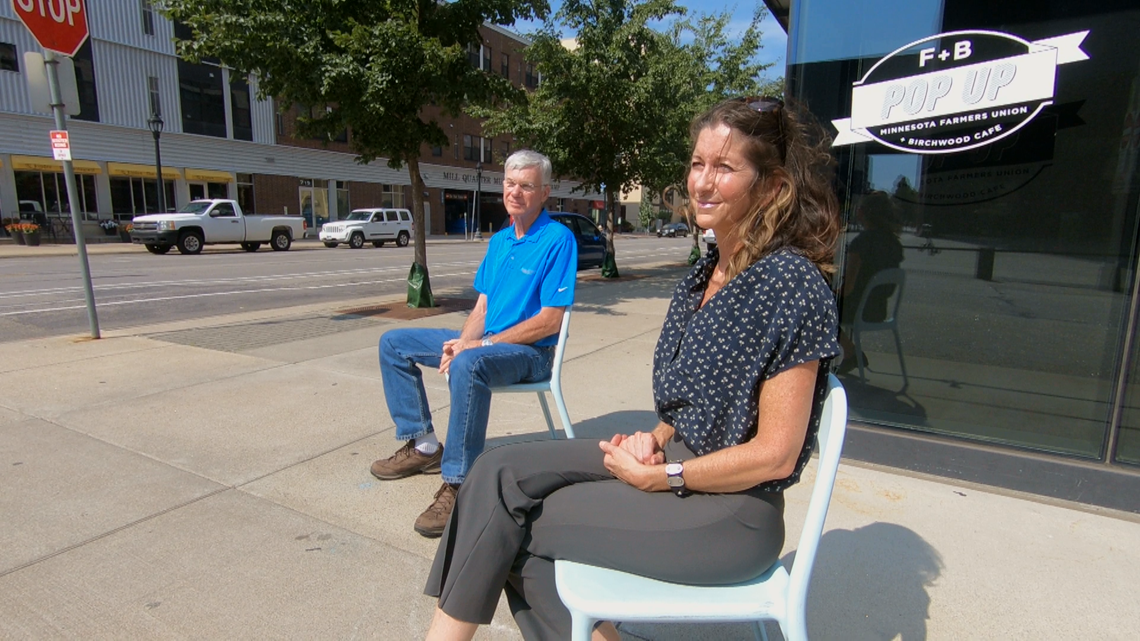 Singleton and Wertish secured the space last fall with plans to remodel it for a full service restaurant. Those plans changed when the pandemic started. They shifted their plans and chose to open a pop-up for the time being.
"None of us have a crystal ball and so we don't know what will happen but yeah, the hope would definitely be that we'll be able to return to welcoming to guests into the restaurant and serving them," Singleton said.
F + B is one way they're continuing to support local farmers.
Customers can order food online for curbside pickup or walk in for takeout. They also have limited patio seating and F + B is close to the Stone Arch Bridge and Mill City Park.
The F + B pop-up is open Thursday and Friday, 4 p.m. to 8 p.m. and Saturday and Sunday, 9 a.m to 8 p.m. with brunch on the weekends from 9 a.m. to 2 p.m.
Know a local business we should feature for our Behind the Business segment? Email Heidi Wigdahl at hwigdahl@kare11.com.