MINNEAPOLIS, Minnesota — Heidi and Jay Woller of Minneapolis stay busy with their teenage sons.
The family of four loves to stay active in the outdoors, from cycling and skateboarding to playing hockey and skiing.
"Sometimes we're showering a couple times a day. So what's a natural product that can actually clean up and not dry out?" Jay asked.
They were inspired to create a men's natural skincare line with the active guy in mind.
For years, the couple had been talking about starting their own business. Heidi has a background in marketing while Jay is an elementary school principal.
"The building where I work currently is closing so we just had our last day of school yesterday. I think we were just thinking about... what's next?" Jay recalled.
While Jay found a new job as a principal in Winona, Minn. and Heidi works part time in consulting, they pushed forward with their dream of also becoming business owners. Guy Lively launched in January 2022.
"We just dove in and gave it a go," Jay said.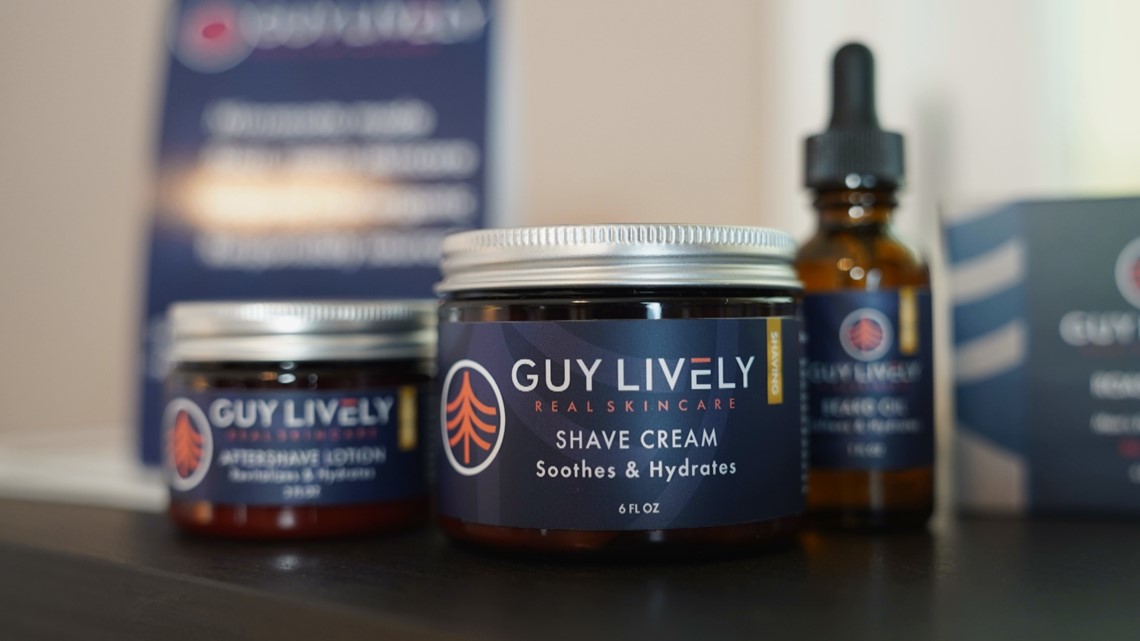 Guy Lively's line includes eight natural bar soaps, shaving and grooming products, and an anti-aging line of face products.
"I think we were inspired when we went to Colorado and did a road trip and just the mountain scents and the different things that we could just pick up from nature," Jay said.
The company is focused on bringing the outdoors in by using as many natural and organic ingredients as possible in their products.
"Even the natural skincare industry is not very regulated. So if you look at the ingredients, some aren't that clean. So you have to be really careful," Heidi said.
She added, "The different ingredients that nature provides... natural minerals, and vitamins, and fruit extracts like the antioxidants and all that... that is just part of nature and it's effective. That's just amazing to me."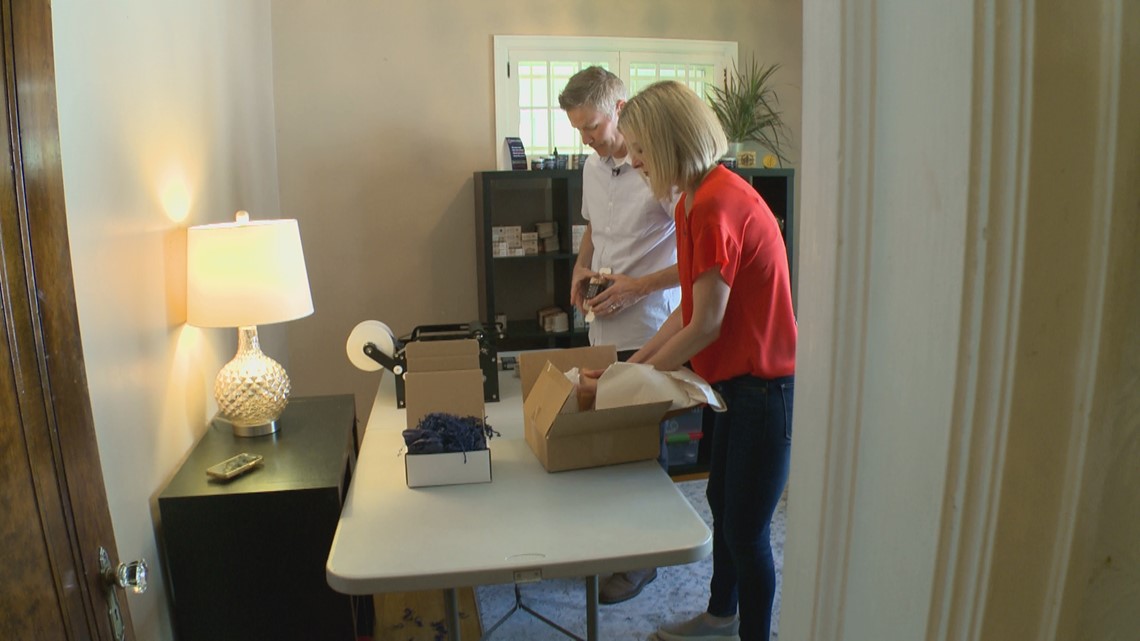 The global men's skincare products market is anticipated to reach $18.92 billion by 2027, according to a 2020 report by Grand View Research, Inc. However, when it comes to natural men's skincare products, Heidi said it's an underserved market.
"It's so fun being able to be challenged every day. There's always something new that I'm learning or that I'm working on," Heidi said.
Guy Lively products can be found on the company's website, here. Those interested in shopping for a Father's Day gift are recommended to order online by June 15.
Products can also be found at 15 retailers across the Midwest, including Martin Patrick 3 in the North Loop and Mona Williams at the Mall of America.
Know a local business we should feature for our Behind the Business segment? Email Heidi Wigdahl at hwigdahl@kare11.com.