MINNEAPOLIS -- At the new Filipino restaurant, Apoy, Camille Espena could be found dining with her three friends. Espena, who is from Manila in the Philippines, has been living in the Twin Cities for the past year while interning at a hotel.
"We really miss home... and this food is really the best," Espena said.
It's a taste of home in a city where Filipino food is underrepresented. Apoy, which opened in September in the Kingfield neighborhood, is the only full-service Filipino restaurant in Minneapolis.
"I firmly believe that the Minnesota palate has evolved quite a bit, especially the past 5, 6 years. And I think it's high time that people started knowing what Filipino food is," said Sherwin Resurreccion, one of three owners of Apoy.
Resurreccion owns the restaurant with his brother, Shawn Nafstad, and friend Curt Rademacher. The trio previously worked together at Seven Steakhouse Sushi and Rooftop. Resurreccion and Nafstad also run the food truck Global Street Eats, while Rademacher has his own food truck called Bombón.
Apoy opened on September 17 at the corner of Nicollet Avenue and 43rd Street, right across the street from Revival.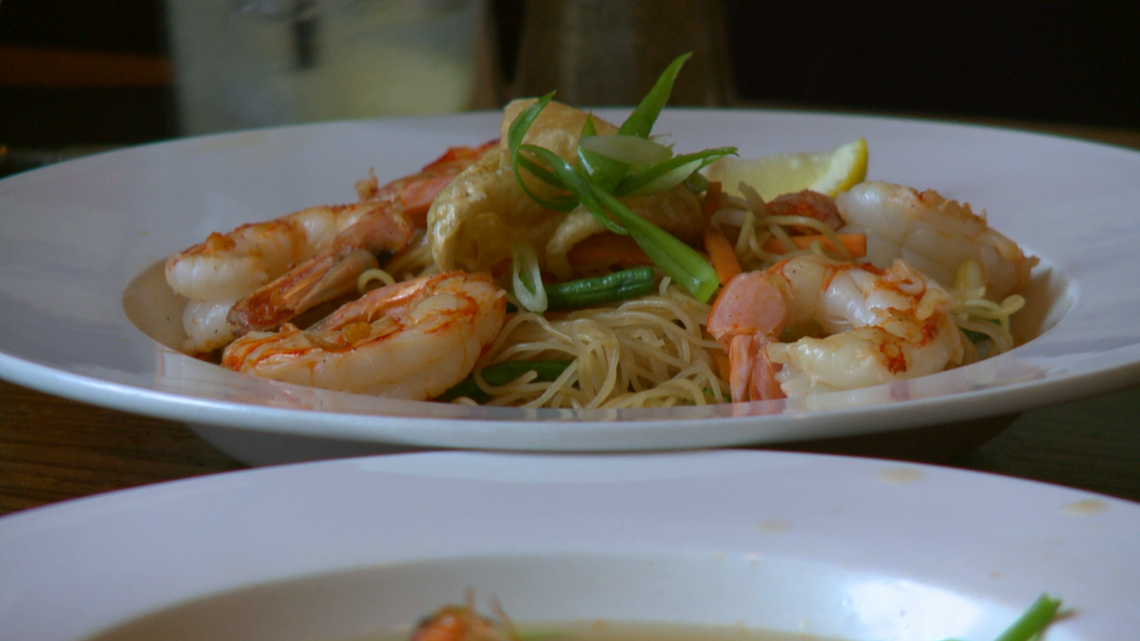 "I think it's really hard to articulate what the Filipino cuisine is unless you try it for yourself," Resurreccion said. "I think elemental ingredients are very Spanish influenced because of the colonization of Philippines by Spain. So we get our basic elemental ingredients I believe from Spain with Asian cooking techniques influenced by China and Indonesia and Japan... Korea and other countries."
As far as why we don't see more Filipino restaurants in Minnesota, Nafstad said, "I'm not really sure why. I guess because most of us make it at home, or your mom makes it and you just eat it there. But that's kind of our concept is we're going to make it just like home."
Co-owner and Chef Rademacher said he feels the Twin Cities is finally ready for the flavors of the Philippines.
"It's been nice to develop a menu together... a menu that we think is going to stay true to their family's recipes and hopefully people will like," Rademacher said.
Besides serving up signature dishes, they've incorporated another Filipino staple: karaoke. They have karaoke every Saturday from 9 p.m. to midnight.
"It's been an absolute labor of love. Literal blood, sweat and tears went into this place. Nearly 100 percent of everything you're seeing around you was built by us with some help from close friends and family," Resurreccion said.
Resurreccion recommends ordering the sisig. For those trying Filipino food for the first time, Nafstad recommended the adobo, bistek, pancit and lumpia. Rademacher recommends first-timers try the pancit with shrimp or chicken adobo. For those who are more adventurous, he recommends the dinuguan and sisig.
Apoy is located at 4301 Nicollet Ave. Minneapolis. They're open Sunday-Thursday, 4 p.m.-10 p.m. and Friday-Saturday, 4 p.m. to midnight.