CHAMPLIN, Minn. — It's been a brutal winter for many Minnesotans and that creates challenges for parents trying to keep their kids entertained. But a new play space in Champlin is giving families another indoor option.
MiniSota Play Café opened in November 2018. It's a creative space for kids to explore their imagination with miniature versions of Minnesota places. For example, kids can fish and go out on the boat on "Lake Minitonka," head into the city "Mini Grove" for a trip to the post office, salon, hospital, etc. and babies can explore "Infant Grove Heights."
"We like to kind of keep everything Minnesota and as you can see around here, it's a great place where parents want to sit and relax," said Mandy Wroolie, owner of MiniSota Play Café.
Before opening a business, Wroolie worked for nonprofits and municipalities. Her education background is in recreation.
"I actually have a four-year-old daughter and almost two-year-old son. When I was about seven, eight months pregnant with my son, that winter we realized how hard it was to find things to do," Wroolie said.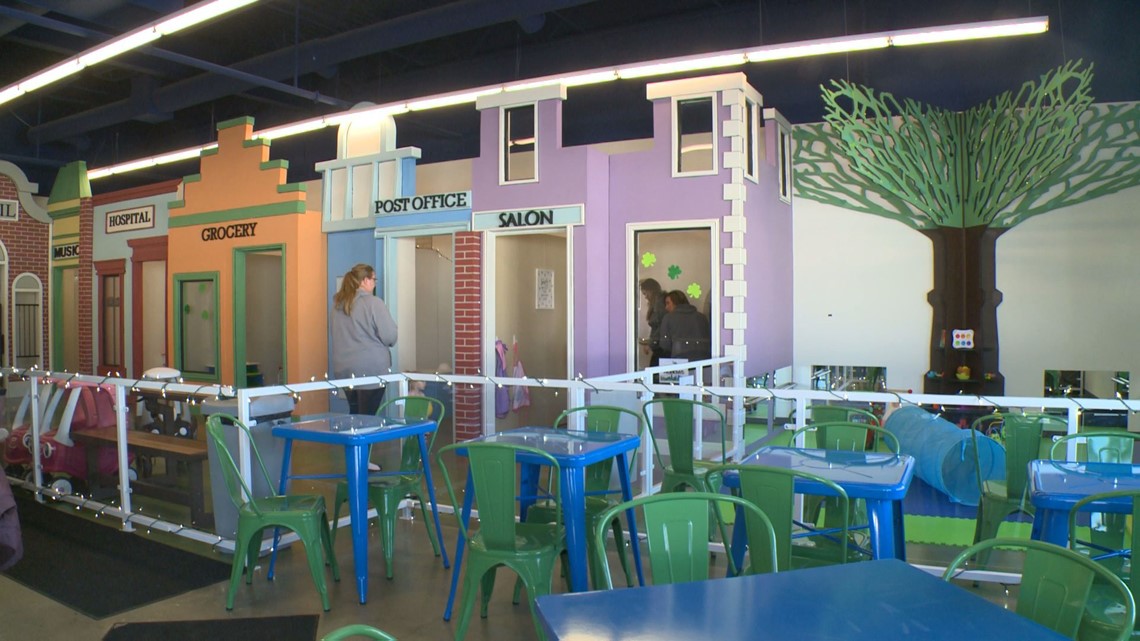 MiniSota Play Café also has a coffee shop, serving Minneapolis-based Peace Coffee.
"I really wanted to stay laser-focused on what we are and that's a small cafe with really great coffee, healthy, allergen-friendly snacks and a creative safe place for kids to play," Wroolie said.
Nikki Wilkie traveled from Coon Rapids to Champlin with her two daughters, 22-month-old Dorothea and three-week-old Winifred.
"It's nice that it's indoors and we can get out of the house and not have cabin fever and be stuck inside, especially with now a new one," Wilkie said.
On Wednesday morning, Dorothea could be found in the music room on stage playing a toy guitar and singing into a microphone.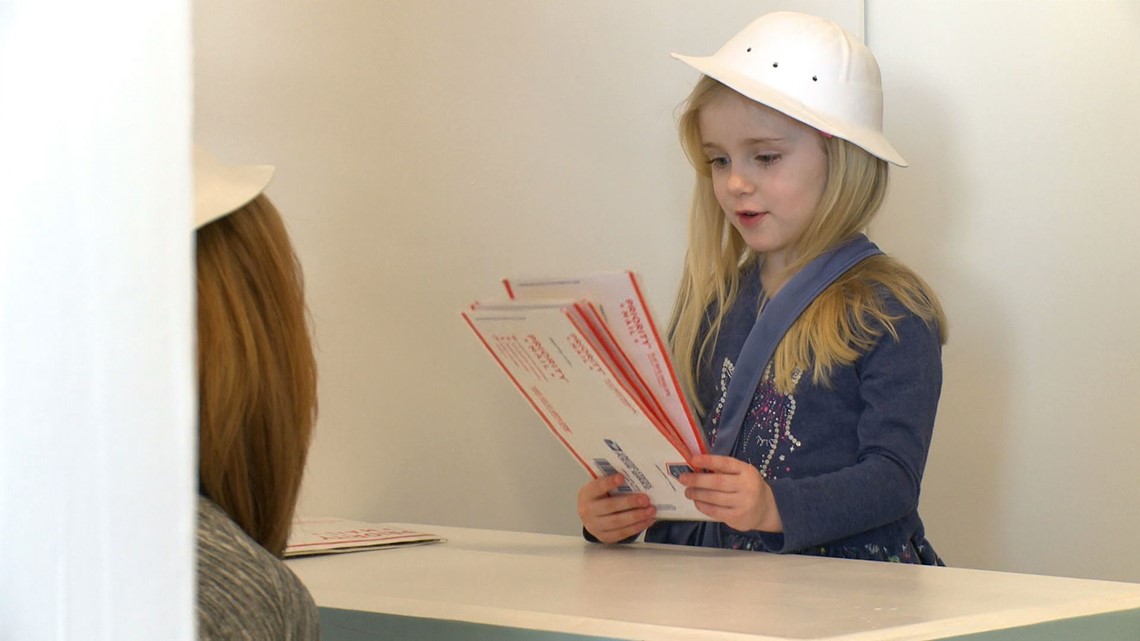 "We like that it's just open play and free play and she loves just doing pretend play. That's her favorite thing to do," Wilkie said.
Wroolie said she gets the most positive feedback on having a separate space for infants to play, as well as how clean the staff keeps the place.
"We try to use all non-chemicals while kids are here," she said.
Alex Larson took 10-month-old Wesley to MiniSota Play Café and said, "Something a little different than just crawling around at home."
"I love coming to work every day and I love that my daughter asks me all the time if I'm ready for her to take it over yet and she's four," Wroolie said.
MiniSota Play Café is located at 11191 Commerce Drive in Champlin.
General admission for 0-6 months is free, 6-12 months costs $5 and admission for 1-9 year-olds is $10. Visitors 10 and older pay $3 or free with a drink off of the 10+ menu.
Check the MiniSota Play Café Facebook page for the most up-to-date information on hours and events.