OAKDALE, Minnesota — Erlyn Panon never dreamed of owning a bakery but it came natural to her.
"I do love baking and it helps also that my brothers are bakers. So I grew up in it," Panon said. "I'm from the Philippines and I know some of the pastries of the Philippines. Also, I was raised in Hawaii so we do have a lot of Filipino pastries in Hawaii."
In 2015, Panon opened Cafe Erlyn in Lakeville but then took some time off after having her little girl.
"I know that a lot of people wished that I was centralized, being so far away from the cities," Panon said.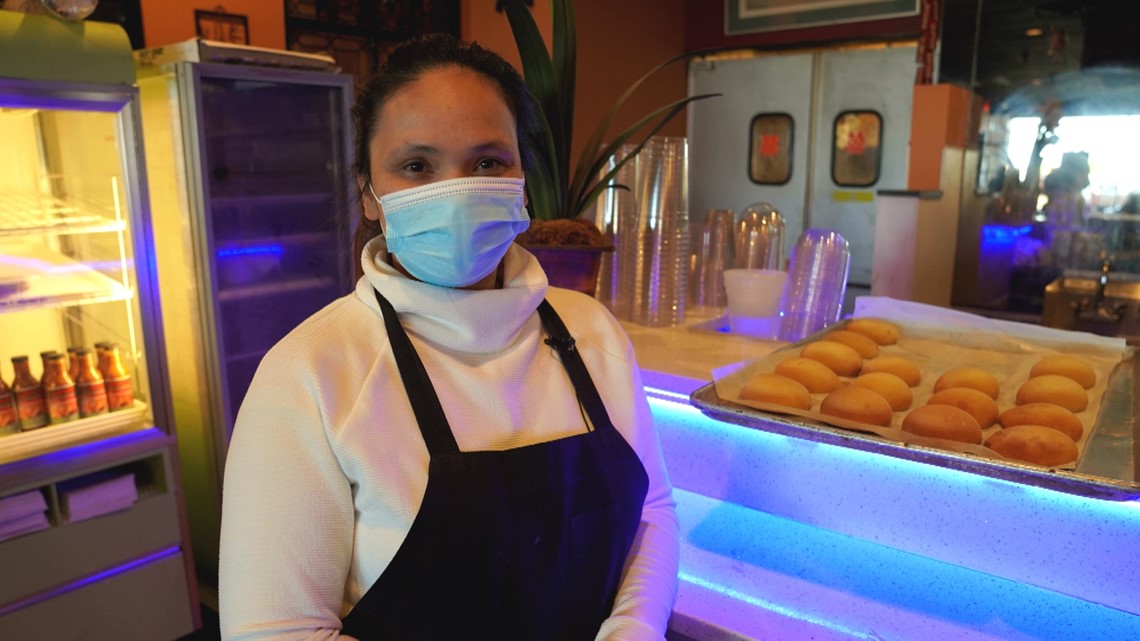 Panon left the Philippines when she was seven years old and then was raised in Hawaii. She pulled from her roots in the Philippines and Hawaii to create a menu reflective of her experiences growing up.
A top-seller is her halo-halo — Tagalog for "mix-mix" — which is a popular frozen dessert in the Philippines.
There are variations of this layered treat but Panon showed us a version that included coconut milk, shaved/blended ice, topped with fresh tropical fruit, sweetened beans, taro, ube and cassava, with ice cream on top.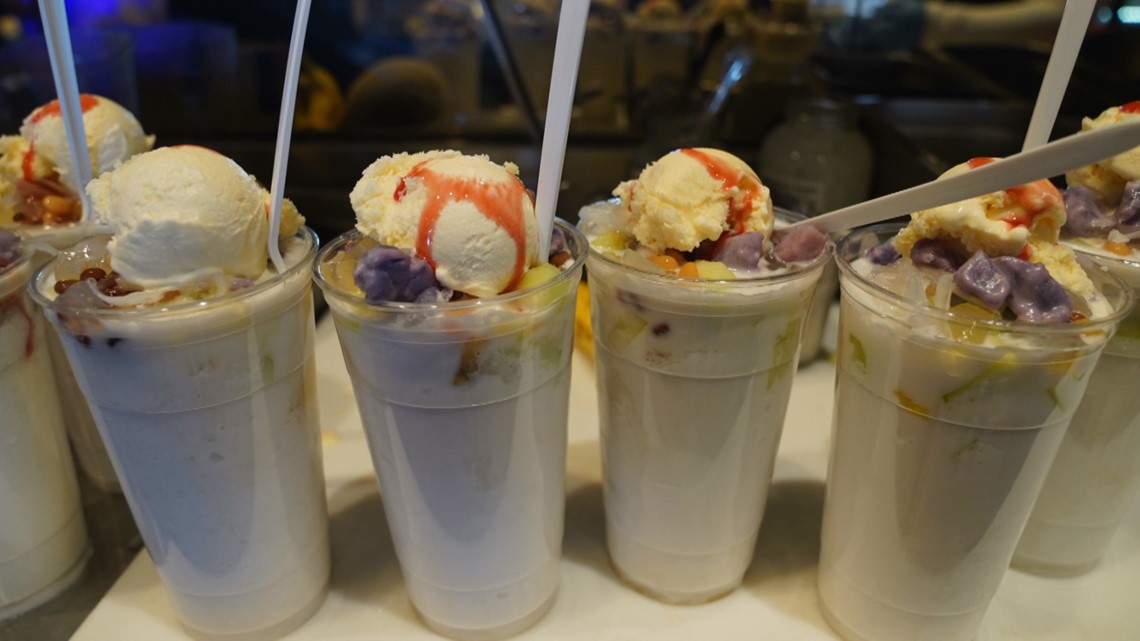 "It's really your choice on what you want in your halo-halo," Panon said. "When I was living in Hawaii, my brothers had a few bakeries and they offered halo-halo so I would always have to make a halo-halo... I remember it was so yummy and delicious that I wanted to do my own take on halo-halo."
SnackLuxe offers a wide variety of pastries, including pandesal, pan de coco and ensaymada.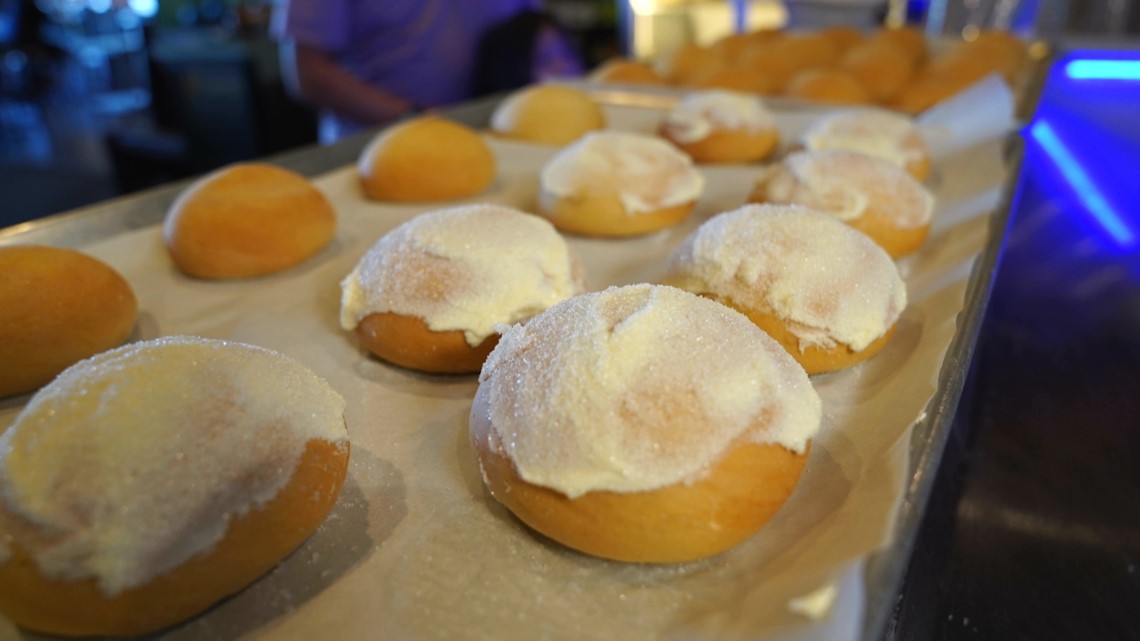 While a majority of the menu consists of Filipino treats, Panon also offers other desserts including malasadas and beignets.
"It's a combination of just experiences I've had traveling, being in Hawaii and knowing the Filipino pastries," Panon said. "It's just a mix of wonderful pastries and desserts."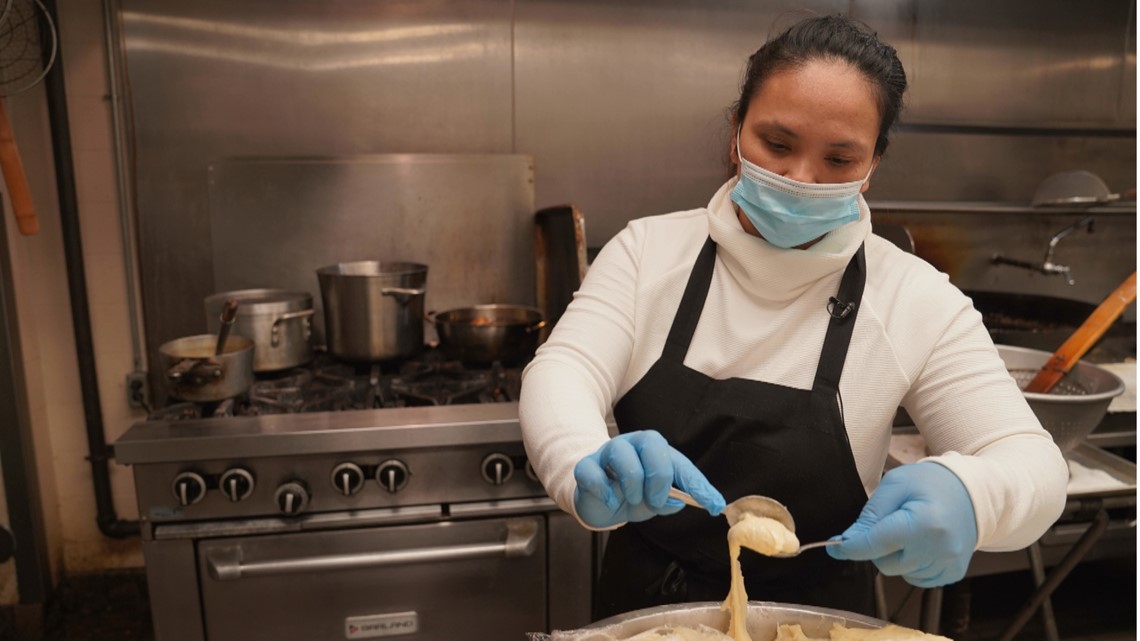 SnackLuxe is open Saturdays and Sundays from 1 p.m. to 9 p.m. inside Bambu Kitchen & Sushi Bar at 7061 10th St. N in Oakdale.
Panon said she also does pre-orders up until Thursday that get picked up during the weekends.
Orders for her Christmas cookies will be back this holiday season. Follow SnackLuxe on Facebook for updates or to contact about pre-orders.
Know a local business we should feature for our Behind the Business segment? Email Heidi Wigdahl at hwigdahl@kare11.com.