With Christmas right around the corner, we've got some stocking stuffer ideas that also support local companies.
Big Mouth Pistachios is bringing new flavor to the snack food industry. The Prior Lake company just launched in September.
"I am a salty snack fanatic. I love them. But I wanted to get a little more towards the healthy side," said Paul Atkinson, owner of Big Mouth Pistachios.
He came up with three flavors: Chicken Ranch, Blue Cheese and Honey Sriracha. The pistachios are flavored on the inside and out.
Atkinson makes them out of a commercial kitchen in Lonsdale.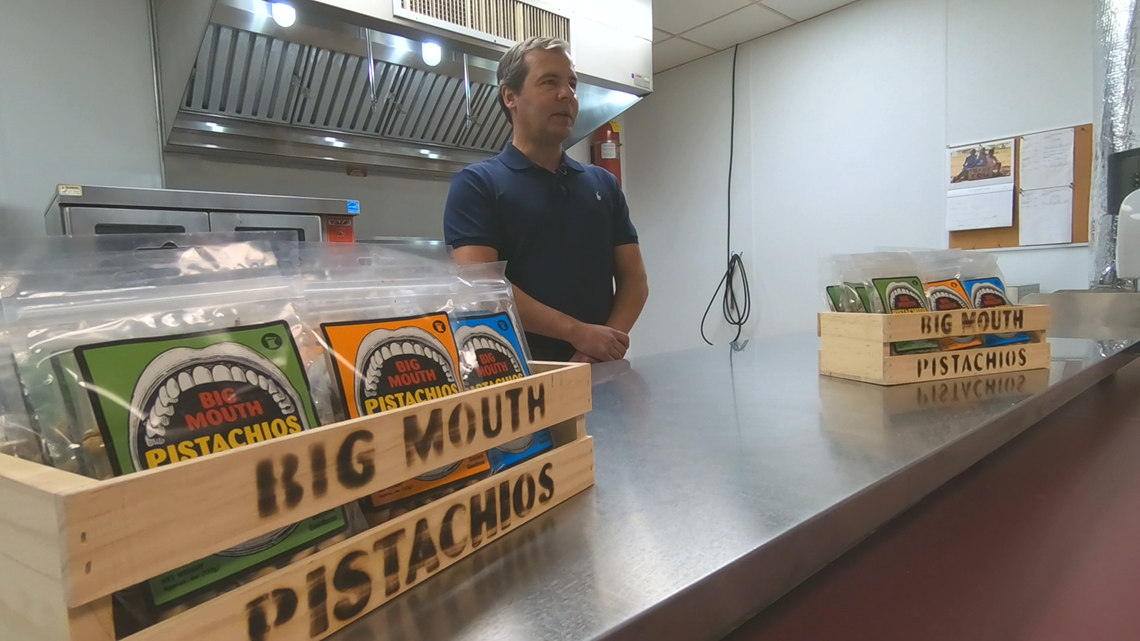 "I'm the Chief Big Mouth and all the way down to putting the labels on the bags. I mean we are brand new," Atkinson said.
The company may be brand new, but the demand has been "tremendous." Big Mouth Pistachios are sold online and at retail stores, including the Beef Jerky Outlet locations at Mall of America and Twin Cities Premium Outlets. You can find a full list of retail locations for Big Mouth Pistachios, here. One bag retails for $6.
"I've expanded into six different states, about 35 retail locations in the last 12 weeks, and we are looking at new markets that are rapidly going to develop for us," Atkinson said, adding that they are talking to a number of vending groups in major and minor league baseball stadiums.
Atkinson is experimenting with new flavors; a dill pickle flavor will launch in January.
Atkinson also encouraged other potential entrepreneurs to go for it and said he would love to help out others pursuing their dreams.
He said, "Absolutely I'm living my dream... I love what I do. I love where I'm at."
Funatic Socks is bringing joy to people's hearts through their feet. The novelty sock company launched in Minneapolis in March 2016.
"People love them. They're a great way... for people to express themselves. Especially if they're in suits all day at work," said Michael Barr, owner of Funatic Socks.
Funatic Socks has all kinds of styles and more than 400 designs. Their most popular design right now is a Minnesota red plaid sock.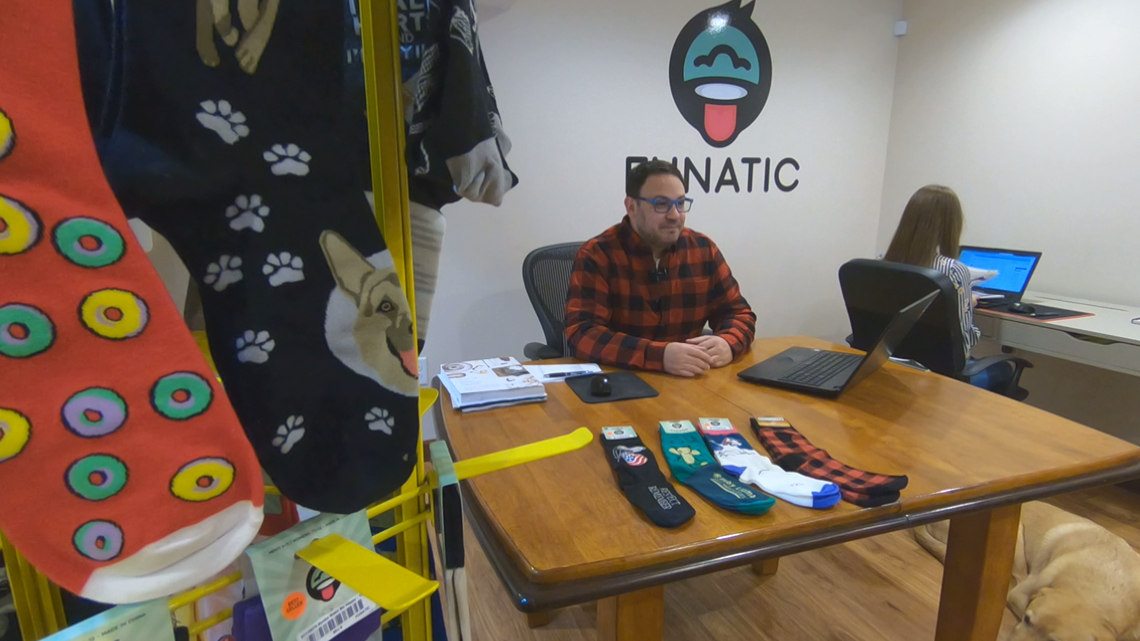 "It's been pretty phenomenal, the growth. We're in probably 1,000 stores nationwide. Probably every state in the union, Canada, a little bit in Puerto Rico and other countries," Barr said.
Reseller John's Crazy Socks chose Funatic Socks' President George H.W. Bush sock as their tribute sock. John Cronin, co-founder of John's Crazy Socks, became friends with the former president because of their mutual love of socks. Cronin, who has Down Syndrome, also connected with President George H.W. Bush after he signed the Americans with Disabilities Act into law.
"They (John) ended up going on national news... and basically demand for that sock is off the charts. So we've now devoted basically 100 percent of our U.S. production to making that sock, just to get back in stock," Barr said.
The George H.W. Bush Presidential Library in College Station, Texas also reached out to Funatic Socks after the former president's death.
Barr said a lot of their sales come from customers buying the socks as gifts.
"It's, 'I'm going to buy this for my dad because he is a veteran. I'm going to buy this sock for my younger brother because he loves unicorns' and we've got a dabbing unicorn sock," Barr said.
Funatic Socks are sold in local retail stores, including the Electric Fetus, 14 Hill and General Store of Minnetonka.
You can also buy them online. Barr is offering viewers an online discount code. Enter KARE11 during checkout to get 30 percent off; the code is good until Sun. Dec. 16 at 11:59 p.m. If ordered by then, Funatic Socks guarantees delivery by Christmas.