MINNEAPOLIS, Minnesota — This year, the south Minneapolis restaurant Funky Grits is making its Minnesota State Fair debut.
"It was an undertaking, of course," said owner Jared Brewington, laughing.
About a week before the start of the fair, KARE 11 caught up with Brewington and his team. They were busy preparing 150,000 fritters at the commercial kitchen CityFoodStudio—just down the street from the Funky Grits restaurant on E 38th St. and Chicago Ave.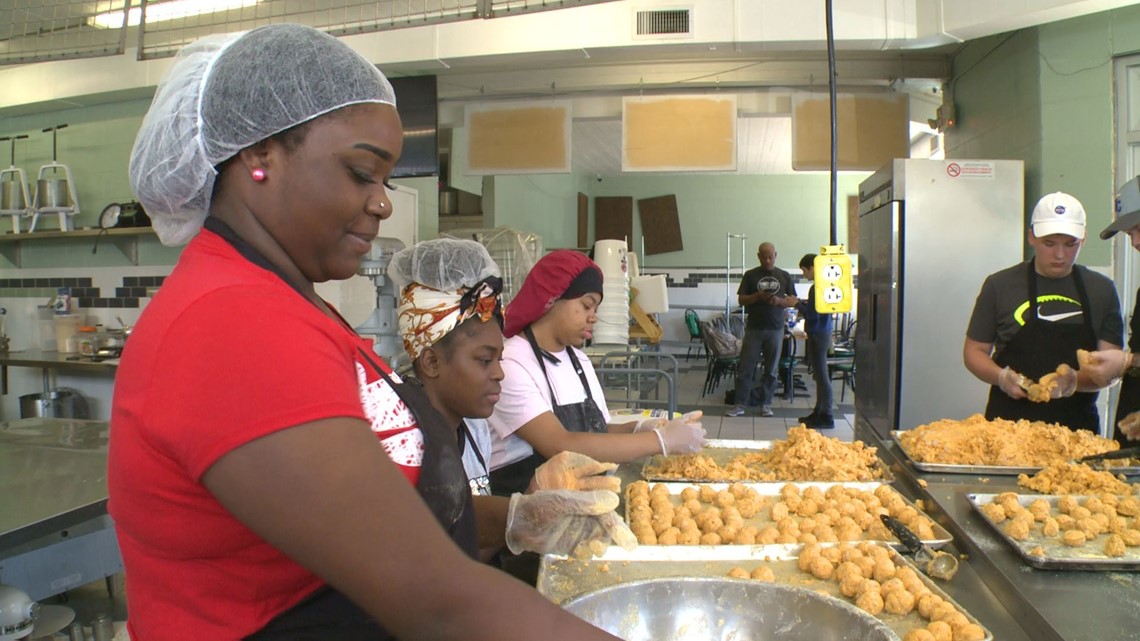 The Shrimp & Grits Fritters (gluten-free) include aged cheddar grits, gulf shrimp, sauteed onions and Creole seasoning.
"We ball them and lightly dust them in corn flour and then we're going to freeze them and fry them at the State Fair with a funky aioli which is starring our good friends at the Minneapolis-born business Cry Baby Craig's Hot Sauce which we'll be selling at the fair for $7," Brewington said. "150,000 fritters. That's enough to boggle your mind. I can tell you it's 1,800 pounds of shrimp that's going to feed all these people this craveable new treat."
Brewington said it's surreal to be a vendor at the State Fair. He's 41 and has maybe missed eight State Fairs. He and his team had about three months to prepare.
"It just kind of hit me the other day and it's really amazing," Brewington said.
During the fair, the Funky Grits restaurant will be closed. They just celebrated the restaurant's one year anniversary.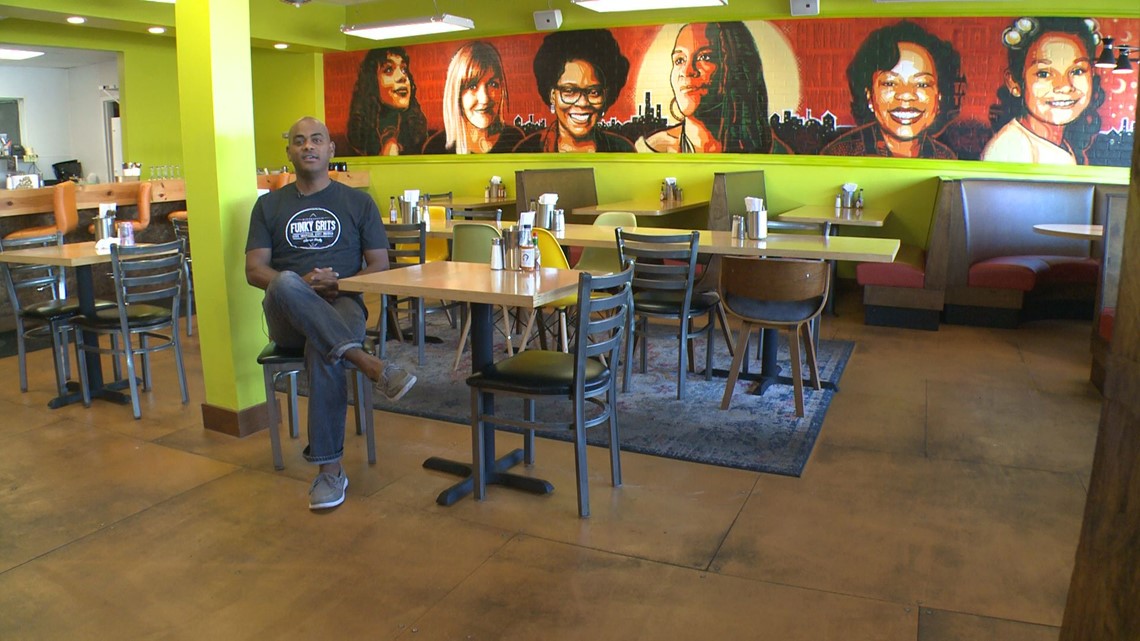 "Funky Grits is a fast-casual, urban, southern fusion restaurant. Born in the Southside, born of the Southside, representing the diversity, heart, love and welcomeness that this neighborhood represents," said Brewington, who grew up in the neighborhood. "I've had and known diversity inclusiveness in this neighborhood my whole life. It being a neighborhood that... because of the lack of diversity in greater Minnesota, it pushed everyone in a dense area... In the 20s and 30s this business became the black business district."
Walk into Funky Grits and right away you'll see a mural that pays tribute to the community, featuring portraits of Leslie Barlow, Victoria Lauing, Angela Conley, Andrea Jenkins, Sharon Sayles Belton and Brewington's daughter, Josephine.
"This mural represents women of that past, present and future of this neighborhood," Brewington said.
Brewington said he has the community to thank for this past year's success.
Not only has he been preparing the food needed for the State Fair, he's behind the build-out of their new restaurant space in the Food Building. Funky Grits is taking over the former Lamb Shoppe space.
"My birthday is August 25. I will always spend it at the State Fair and I'm happy with that. It's a great birthday present," Brewington said.