GOLDEN VALLEY, Minnesota — A Golden Valley salon is giving new meaning to looking and feeling good.
"I worked in corporate America and it was a fulfilling career, but I wanted to do more; I wanted to see what I can do personally to make an impact on the community," said Lolita Whittaker-Sorensen.
So she opened Black Diamond Hair and Nails in August on the lower level of Golden Valley Town Square.
"This idea stems from over the years just watching the inequalities and the social injustices happening in our community," Whittaker-Sorensen explained. "I thought, 'What service is a repetitive service that generates revenue that I can reinvest back into our community?' So I thought, 'Why not self-care?'"
The salon plans to take a different approach — pairing self-care with social responsibility.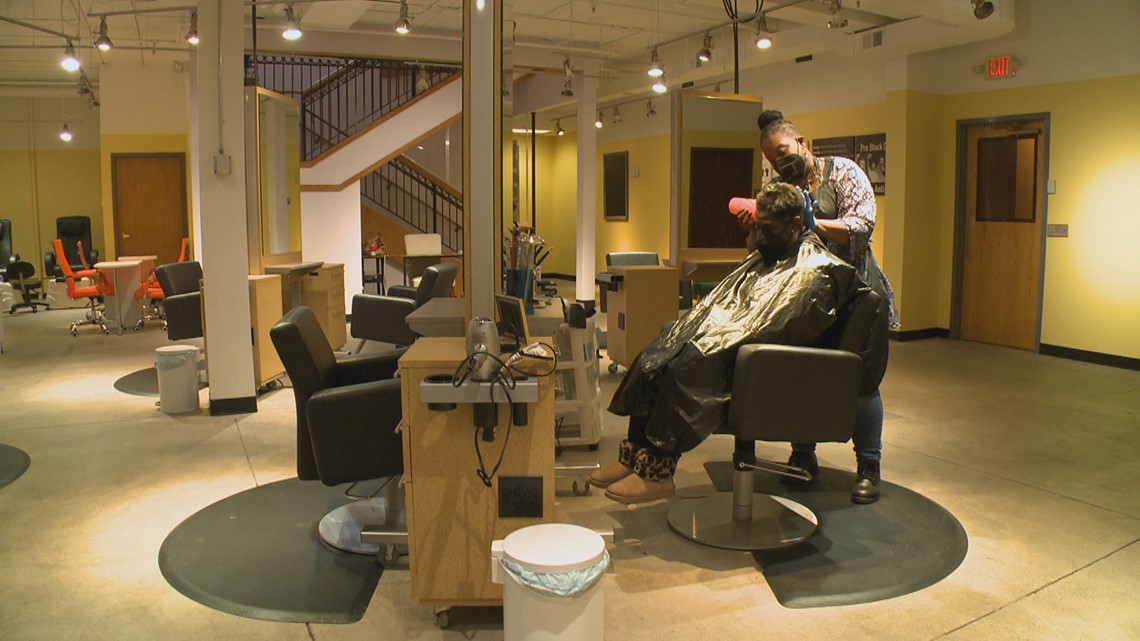 "What that means is in addition to draping our community in beauty, I also have a goal to make a positive impact on our community by using a percentage of our revenue to sponsor programs in underfunded communities that focus on education, career development, financial literacy and health and wellness," Whittaker-Sorensen said.
Whittaker-Sorensen said the core belief is ACT: Action Changes Things. Funding will come from booth rentals, but before the salon can start giving back to the community, it first needs to become fully staffed.
"I fell in love with just the look of the salon and the idea and the vision that she had for Black Diamond Hair and Nails," said Charlotte Jeffries, salon manager.
The 3,000-square-foot salon has seven booths available for rent and two nail tech tables. Whittaker-Sorensen said the goal is to create a multicultural salon that is an inclusive place.
"I'm passionate about the goal and the mission and this salon allows me to put a purpose behind my passion for beauty and equality," she said.
Stylists and nail artists who are interested in learning more about booth rentals can contact Black Diamond Hair and Nails on Facebook or Instagram.
Know a local business we should feature for our Behind the Business segment? Email Heidi Wigdahl at hwigdahl@kare11.com.