ROSEMOUNT, Minnesota — While the pandemic has been hard on many businesses, it's been a time of growth for a Minnesota halal-certified skincare and wellness brand.
"I think people slowed down. People became aware of everything around them and just the world is becoming aware of how toxic products can be and the impact that we — as the human race — have on the environment," said Annie Qaiser, co-founder and CEO of Silk Road Wellness.
Nearly 15 years ago, when Qaiser became a parent, she was looking at the baby lotions and other products out there and realized she did not feel comfortable using them on her newborn.
"Just became really aware of how toxic body-care products can be," Qaiser said.
So she started making her own products — the first one being a solid lotion bar. Pretty soon, friends and family were requesting the products.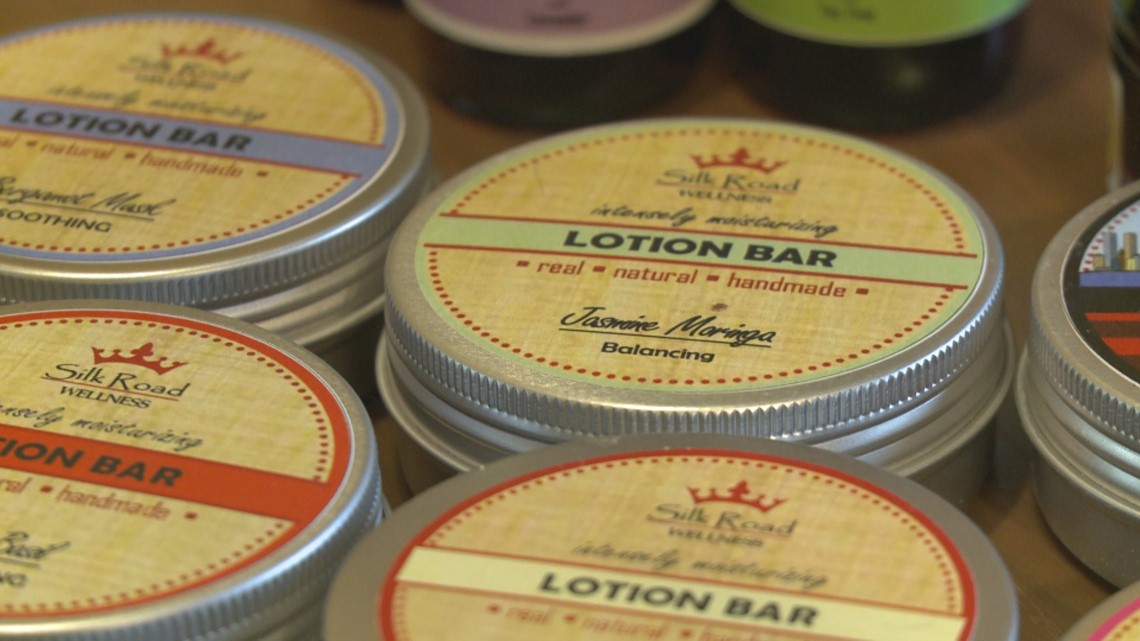 Qaiser and her husband, Sameen Khan, decided to start Silk Road Wellness.
The brand combines ancient herbal wellness with modern beauty standards.
"I'm Pakistani by birth and we have a lot of South Asian remedies, and a lot of herbs, and everything we use in our culture and in our faith that really are beneficial," she said.
According to Qaiser, Silk Road Wellness is the first natural skincare and wellness brand in the U.S. inspired by Islamic wellness traditions and halal principles.
"We use ingredients that are inspired by Islamic wellness that are permissible in Islam. For example, we use a lot of olive oil; we use a lot of black seed oil, beeswax," Qaiser explained. "For example, we can't have any alcohol as Muslims. We can't have any pork-derived ingredients or foods. Halal is that but also so much more. It's an umbrella term that applies to everything. It applies to business ethics; it applies to how you're dealing with a customer," Qaiser said.
Qaiser said they are mindful about minimizing packaging to reduce waste, avoiding plastic when they're able.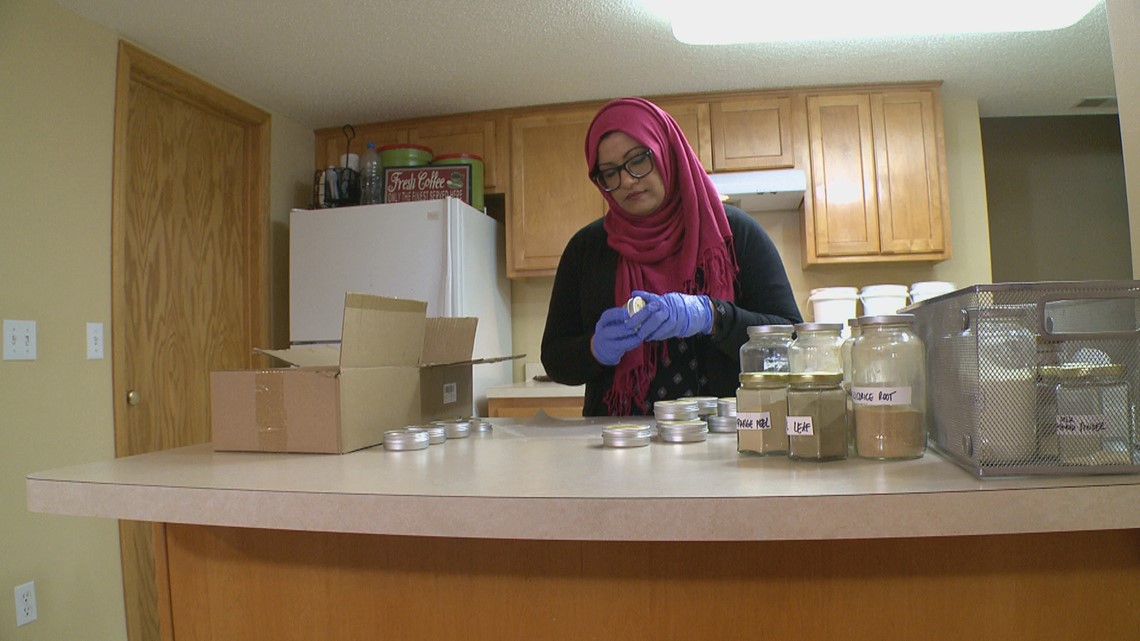 While demand is rising for cruelty-free and vegan beauty brands, Qaiser points out that "vegan products have alcohol or they're derived in a way that's not suitable for us."
In 2019, Silk Road Wellness products became halal-certified.
"There was an agency that came and certified everything down to the vessels that we use, down to the brushes, to make sure they're halal-friendly," Qaiser said.
In the past two years, the business has scaled. While they created the products with the Muslim community in mind, their customer base is diverse.
You can find Silk Road Wellness products at many Twin Cities co-ops and two stores in the Mall of America. See the full list, here. You can also buy their products online.
When reflecting on how she was originally not able to find the halal-friendly products she was seeking, Qaiser said, "When you are living in a place where there's nothing like that, you have to represent yourself. You have to kind of gain that representation for yourself because why not? Why not make that change?"
Know a local business we should feature for our Behind the Business segment? Email Heidi Wigdahl at hwigdahl@kare11.com.