MINNEAPOLIS — There have been many efforts to draw shoppers to downtown Minneapolis this holiday season including one at the Young-Quinlan Building on Nicollet Mall.
"It puts a spotlight on small business owners, preferably BIPOC small business owners," said Metallica Walker, owner of Treat Me Too Dog Treats. The north Minneapolis business got its start more than a year ago.
"There's not a lot of spaces that encompass and support BIPOC artists and creatives and so to be able to do that downtown, and share that, is such a powerful gift," said Cara Deanes, executive director of ROHO Collective.
ROHO Collective is a network of artists of color in the Twin Cities. The nonprofit joined forces with The Black Market Events and Strive Publishing and Strive Bookstore for the holiday pop-up market.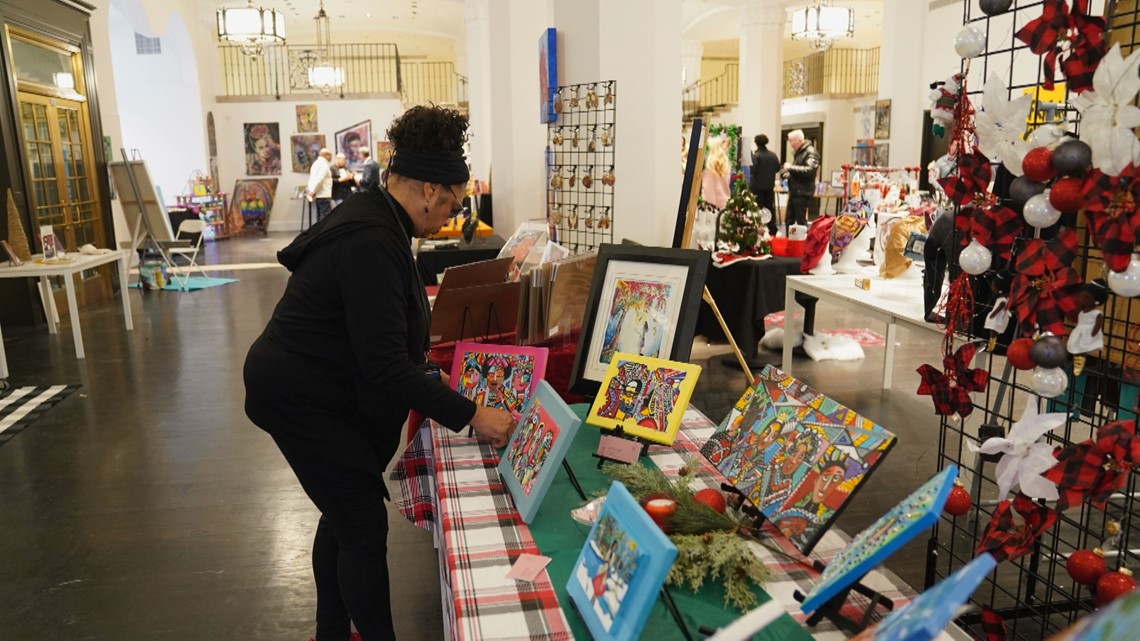 The market is supported by the Chameleon Shoppes initiative by the Minneapolis Downtown Council. Chameleon Shoppes currently has six ongoing shops downtown, taking once empty retail spaces and using them as equity opportunities for BIPOC and women-owned businesses.
"What we at Chameleon are about is building a bridge from space and opportunity downtown to people who are doing the work of supporting artists and makers. So that's why we do partnerships as opposed to just trying to find vendors on our own," explained Shannon Fitzgerald, director of downtown partnerships for the Minneapolis Downtown Council.
The market comes at a time when downtown retail is struggling. Minneapolis Mayor Jacob Frey announced Wednesday an initiative aimed to revitalize downtown retail.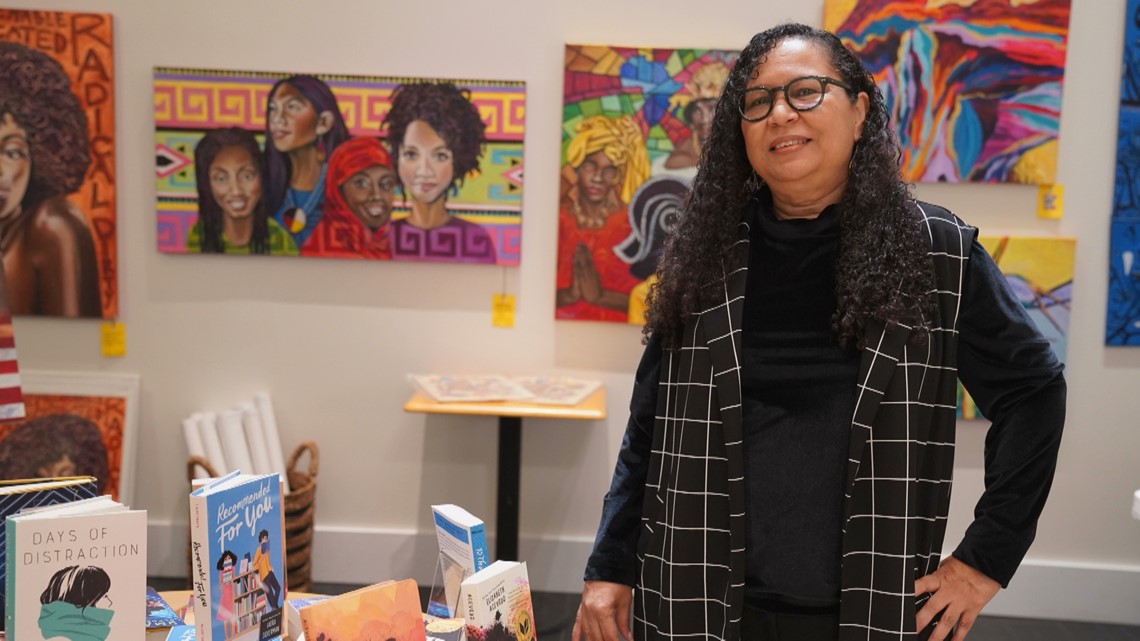 "Come on down and find the book that will be your friend this holiday season and just open to your mind to different cultures and different experiences," said Mary Taris, founder and CEO of Strive Publishing and Strive Bookstore. Strive also has space at another Chameleon Shoppes location — Sistah Co-op in the IDS Center.
For the artists at The Holiday Village, it's a chance to showcase their pieces up close.
"The genuine connection you can make about talking about art in person is priceless," said Shea Maze, an artist who is part of ROHO Collective.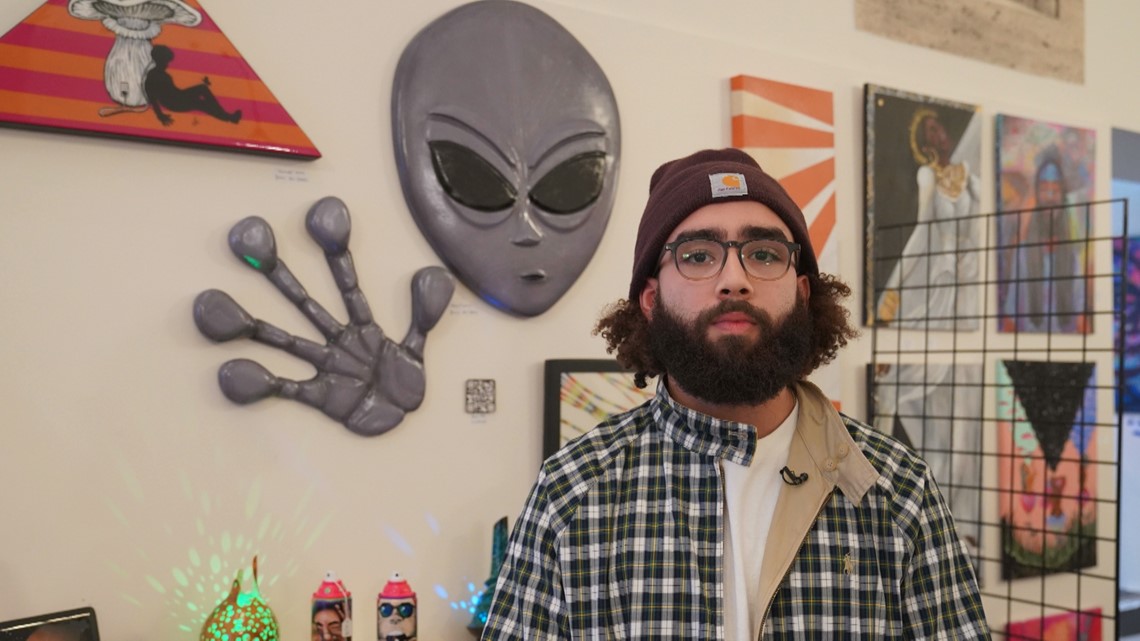 Crystal Sokuu, a self-taught artist and art instructor, said about the space, "It means everything," Sokuu said. "Because I feel like we are often overlooked. Just to have a platform, and a group of people to support us and give us opportunities, means everything."
The Holiday Village is holding several events this weekend including a visit from Santa on Sunday, Dec. 18 from 12-3 p.m. Follow their social media for more information on events.
The Holiday Village
Young-Quinlan Building
901 Nicollet Avenue
Now-December 24
Wednesday - Saturday: 11 a.m. to 6 p.m.
Sunday: 11 a.m. to 4 p.m.
Know a local business we should feature for our Behind the Business segment? Email Heidi Wigdahl at hwigdahl@kare11.com.