HUGO, Minnesota — Businesses have had to adapt because of COVID-19; one focus has been on making things as touchless as possible.
A Minnesota company has acquired a license for a unique self-pouring beverage system that's caught the attention of big names like NASCAR.
intelliCup is a 100% cashless, self-serve system that was founded in South Africa. The technology is geared towards venues and events as a way to cut down on queues and beverage waste.
Since launching, intelliCup has reached other countries through licensee partners.
"They actually reached out to us originally. They were actually looking for a chiller and we've been selling chillers in the U.S. for a number of years. So we've got the way to cool it down before it actually gets poured," explained Frank Sherman.
Sherman is the owner of MultiMark Plus / Showtyme Portable Tables and Bars in Hugo, Minnesota.
"That piece of our business actually makes portable demo tables, sampling stations, portable bars. All of them basically break down into a small footprint," Sherman said.
Originally, they were brought on by intelliCup as a technical service company to do any repairs to heads prior to their U.S. launch. Sherman describes his wife, Lisa Sherman, as an "IT guru" when it comes to how these machines work. But their partnership led them to become the U.S. licensee "intelliBars."
"We're really their primary licensee here in the U.S. and have been now for about six months," Sherman said.
So how does it work? Customers first download the intelliCup app to their phone.
"You actually have to put in your license so you're actually confirming your age. The other thing too is you add in a method of payment," Sherman explained.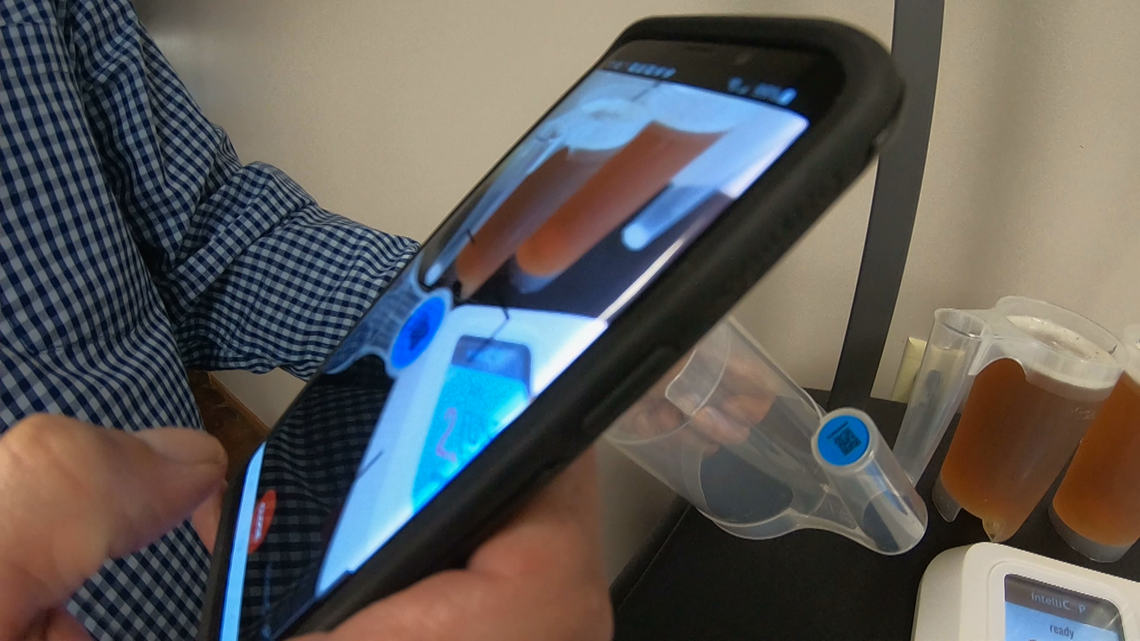 Customers then scan the QR code on the cup to connect their account before docking it. The drink then fills up from bottom to top in 15 seconds — three times faster than a traditional tap. Sherman describes it as a perfect pour every time. By avoiding overpouring, Sherman said it cuts down on waste by up to 15%.
"We've poured everything from coffee, to mixed cocktails, to just spirits, to seltzers," Sherman said.
Cups are biodegradable and may be reused more than 50 times. After picking up the cup, the system self-cleans.
"A lot of industries from ride-sharing to just online shopping, everything is moving more to the convenience and the ease part of things. So with this technology, it goes along that kind of same route," said Cullen Trobec, communications manager at intelliBars.
Sherman believes the technology will help event venues shorten lines at concessions, getting people back to their concert or game quicker. Sherman said it can also reduce staff.
The units are mobile so venues have flexibility in where they're placed and the intelliHub platform lets vendors know what's being purchased where and when. Vendors can also control prices and limit the amount of drinks per customer in a given time frame to help prevent over-consumption.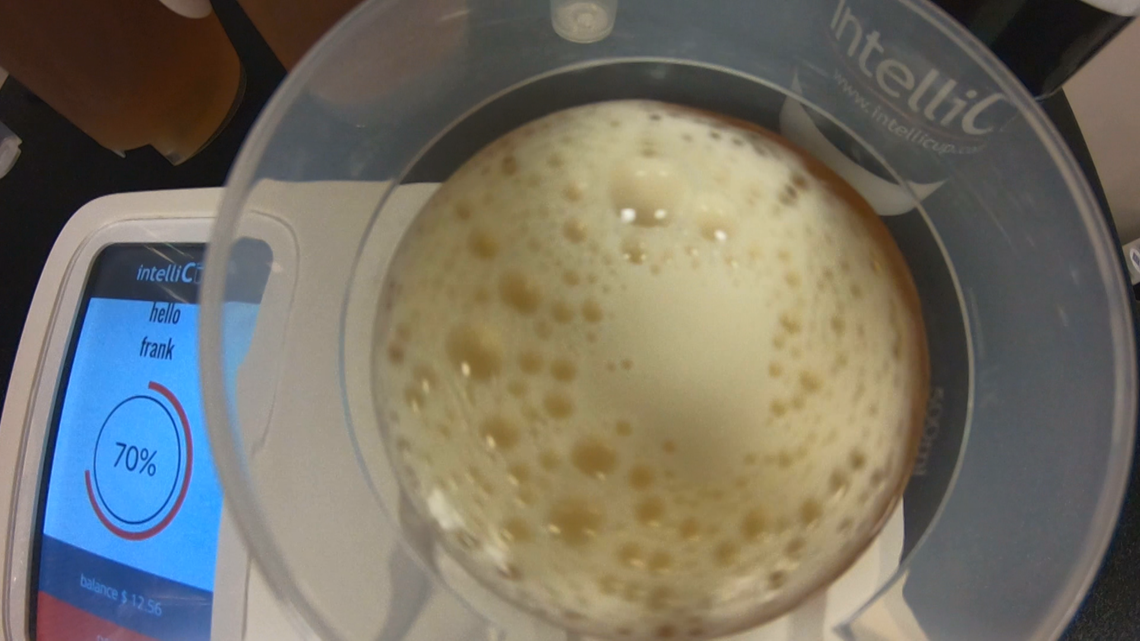 intelliBars has gotten the attention of some big names from Minnesota stadiums to the CEO of NASCAR.
"He was excited and we started making plans to actually bring those systems into Daytona. We were kind of earmarked to bring in anywhere from 3-6 heads and have them pouring in April but then COVID hit and everything kind of changed," Sherman recalled.
Xcel Energy Center was also getting ready to move forward with trials when COVID hit.
But the pandemic has put a focus on touchless systems.
Sherman added, "We kind of think of it maybe even as a way to kind of help venues get back moving again, allowing people into the stadiums."
You can learn more about intelliBars, here.
Know a local business we should feature for our Behind the Business segment? Email Heidi Wigdahl at hwigdahl@kare11.com.