MINNEAPOLIS, Minnesota — Mia Oi is spreading the word about Japanese-style crepes.
While growing up in Tokyo, Oi was used to eating the popular street food. But when she moved to Minnesota as an international student, she couldn't find them.
"The culture is really different, especially food," Oi said. "I miss a lot of my food... I was student. I couldn't go home very often so I missed a lot of Japanese food."
Oi went on to say, "Originally, the crepe is from France but in 1977 in Japan, Shibuya started a new style of crepes."
Unlike the traditional French crepe, these are rolled up into a cone shape with the ingredients inside.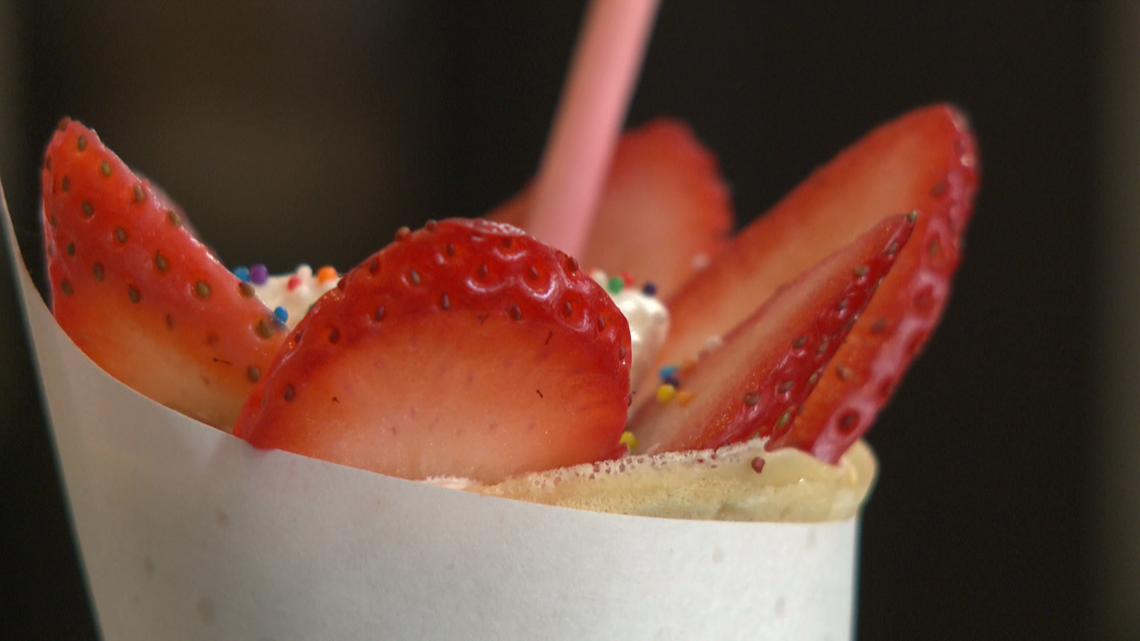 "After I graduated college I wanted to do something," Oi said. "I got a lot of stuff from Minnesota... I want to return, you know, for Minnesota people."
In the beginning of 2019, Oi opened Ichigo Tokyo Crepes as a pop-up at Corner Coffee in Minneapolis.
"I realized... oh, people really love it," Oi said.
On November 1, she opened her own storefront for Ichigo Tokyo Crepes near the corner of 34th and Nicollet Avenue in south Minneapolis. The shop is right next door to Ramen Kazama.
"Like a Little Tokyo here," Oi said.
Ichigo Tokyo Crepes offers both sweet and savory crepes. The most popular savory crepe is the Sunrise which includes egg, ham, lettuce, cheese and spicy mayo. For sweet, their signature is the Strawberry Custard which consists of strawberries, custard cream, cornflakes, whipped cream and chocolate sauce. "Ichigo" means strawberry in Japanese.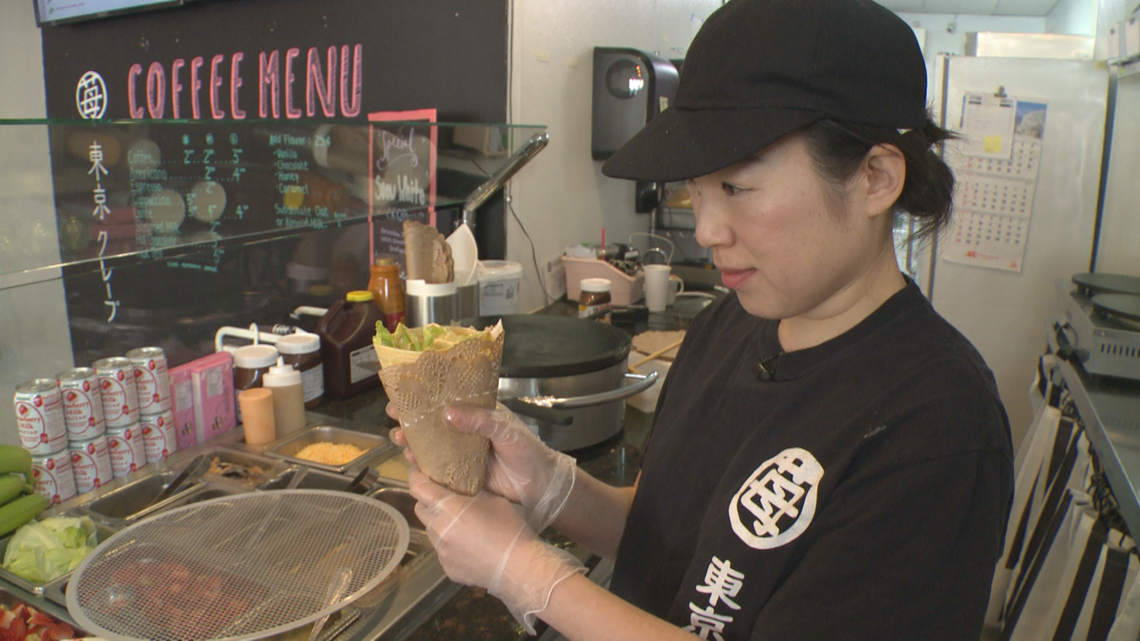 They also offer mille crepes—a cake with layers of crepe and whipped cream.
On Wednesday, a group headed over to Ichigo Tokyo Crepes after working out at the Blaisdell YMCA across the street.
"It's great to see this place open up. It's just the natural evolution of better food choices for this neighborhood, especially with the Burger King closed right door. It's perfect," said Joe Aker, who lives in the neighborhood. Aker ordered the Chicken Sesame.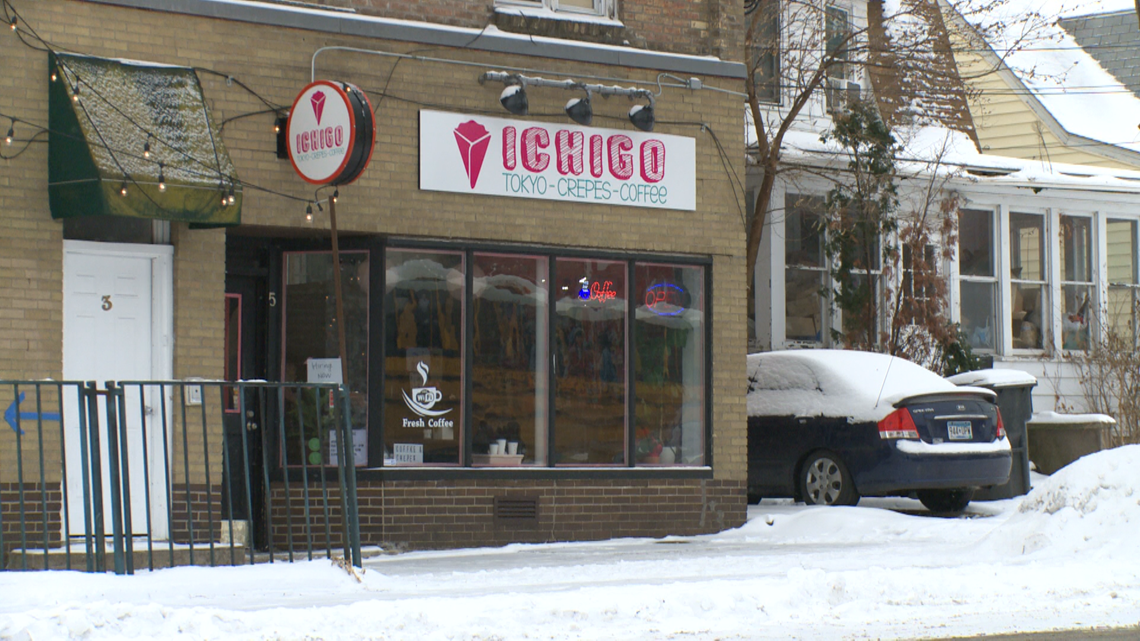 Conrad Pedersen, who also lives nearby, said, "This is a wonderful addition to our neighborhood. This is like fabulous street food only you have this wonderful storefront to enjoy it in here in Minnesota."
The shop also hosts Japanese conversation meetups every Tuesday from 6:30 p.m. to 8:30 p.m. All are welcome to practice Japanese with others.
Hours:
Closed Mondays
Tuesday-Thursday: 10 a.m. to 9 p.m.
Friday-Saturday: 10 a.m. to 10 p.m.
Sunday: 10 a.m. to 9 p.m.
Know a local business we should feature for our Behind the Business segment? Email Heidi Wigdahl at hwigdahl@kare11.com.