MINNEAPOLIS, Minnesota — Even if you think you're not a tea drinker, owners of a new Minneapolis tea shop believe they can change your mind.
"People have an idea of what tea should be and when they come in here, it's completely different," said Jennifer Wills, co-founder of Jinx Tea.
Wills started Jinx Tea with her husband, former Dunn Brothers Coffee Co-CEO Chris Eilers, and his son, Sam Eilers.
The trio launched Jinx Tea first with a mobile tea truck, then opened their first brick-and-mortar location in May in Minneapolis' Linden Hills neighborhood.
"It's a lot of work but it's really fun," Sam Eilers said.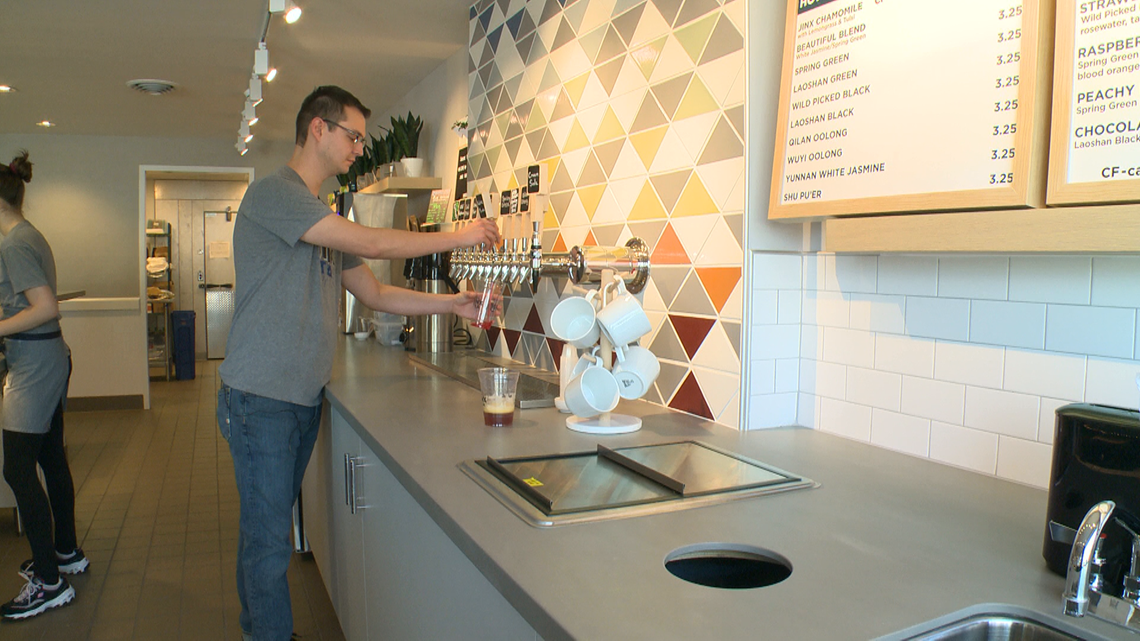 "We're all tea drinkers and the kind of tea shop that we were looking for didn't exist. Something that was fun and approachable," Wills added. "There really is nothing like it... We didn't want to copy anybody. We wanted to do something completely unique."
That comes across right away when you enter Jinx Tea and look behind their counter. They have a dozen cold-brewed teas on tap, as well as tea growlers to go.
The menu features iced teas, bubble teas, nitro-infused teas, carbonated teas, hot and cold tea drinks, and tea mocktails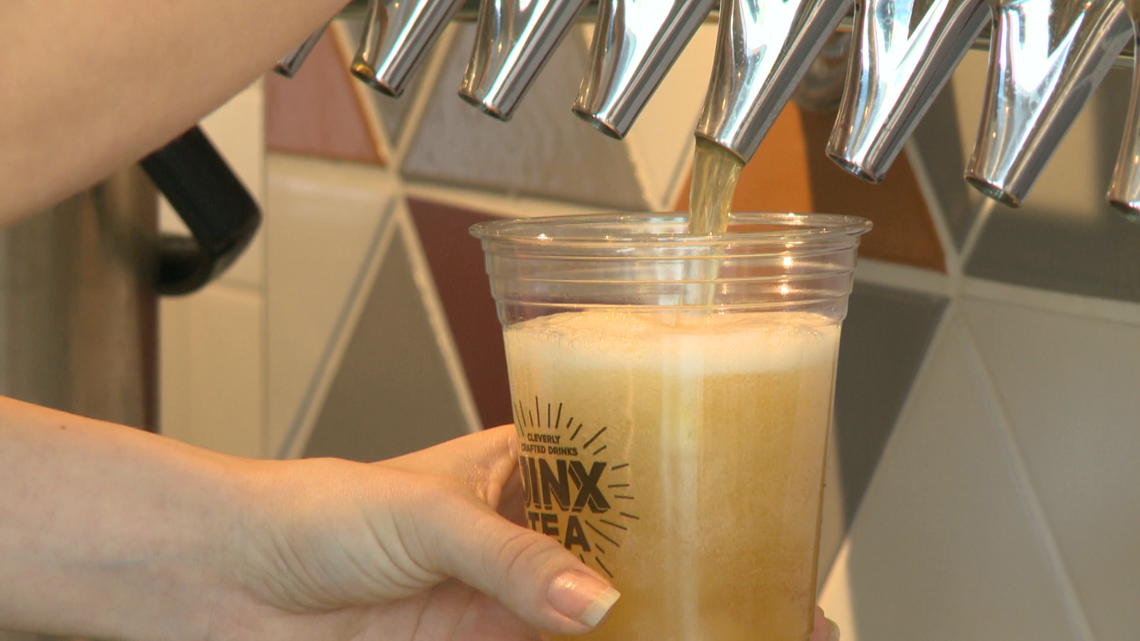 The menu was designed with Nate Uri, owner and crafter of Minneapolis-based Prohibition Kombucha and with Verdant Tea, the tea importer which sources black, green, and white teas directly from Chinese tea farmers for Jinx Tea.
"We like to keep the sugar level low to kind of showcase the tea and have it be a tea-forward drink," Eilers explained.
Wills added, "We just want people to understand that it's simple, it's delicious, it's good for you... loaded with antioxidants.
Their bestseller is the "Woke Punch," which Wills calls a sophisticated version of Hawaiian Punch.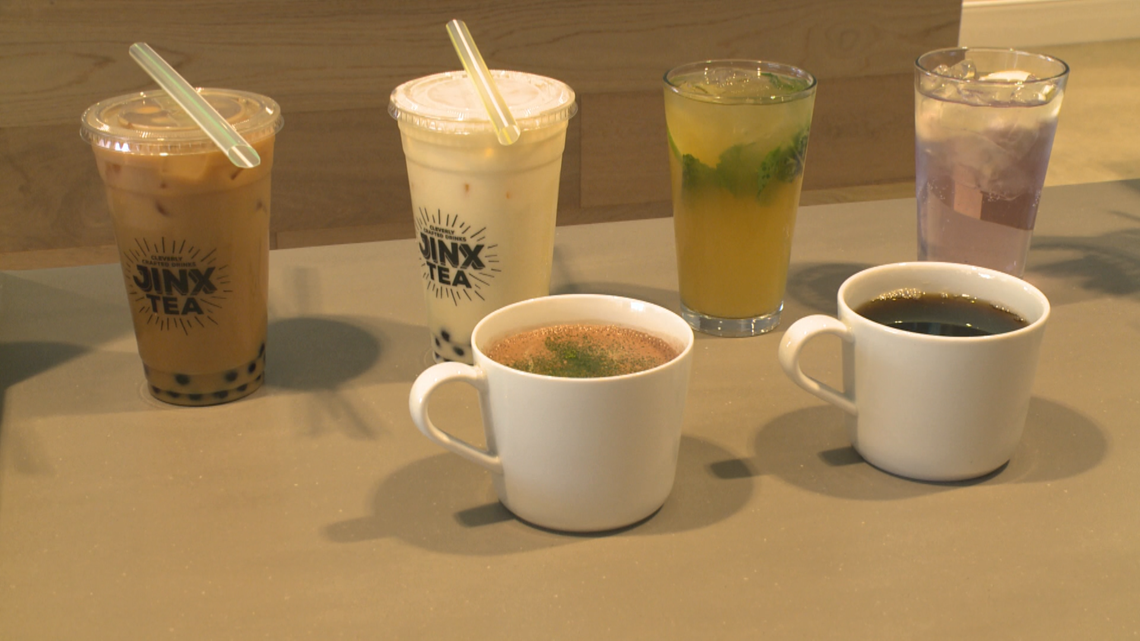 "It would be sort of the gateway to other tea drinks if we could just get people hooked on this and then they could realize, tea is great and there is something for everyone," Wills said.
The Woke Punch is a lightly carbonated hibiscus herbal tea with pineapple, mango, cinnamon and lavender. Their Ultra Violet tea is a lavender color, made with the butterfly-pea flower.
"Our goal all along is to provide sort of this experience of unexpected delight and we've accomplished that. People are so thrilled by the choices and once they taste it, they're just in love," Wills said.
Jinx Tea is located at 4503 France Ave South in Minneapolis and is open Monday through Friday, 7 a.m. to 8 p.m., and on Saturdays and Sundays 8 a.m. to 8 p.m.
Know a local business we should feature for our Behind the Business segment? Email Heidi Wigdahl at hwigdahl@kare11.com.